Translation Review: [HorribleSubs] Sailor Moon Crystal – 01 (CR/Nico)

This entry was posted by Futsuu.
A Nico/CR simultaneous broadcast of the reboot of one of the biggest franchises ever and quite possibly one of the biggest shows in years.
Surely the subs will be good, right?
…Right?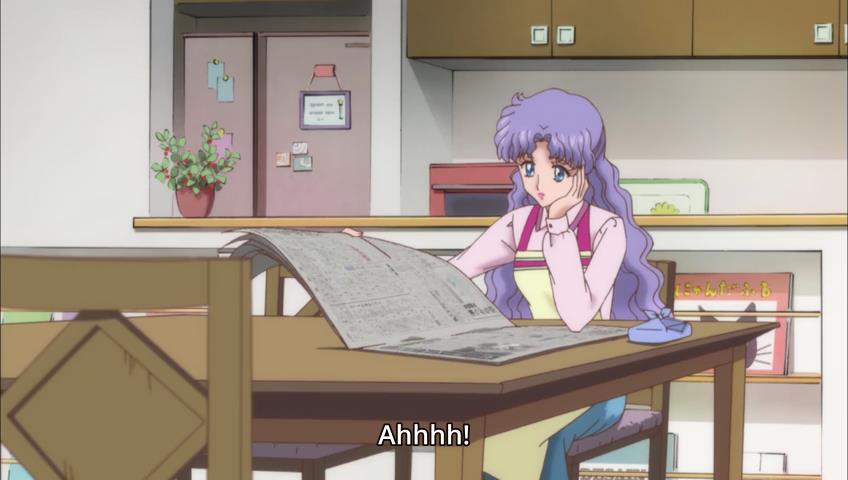 <@usagi> me irl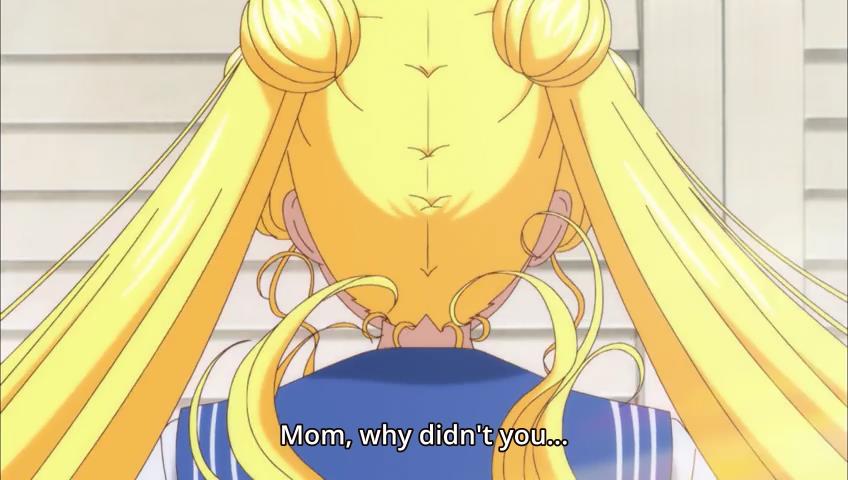 "Mom, you idiot!"
I kid, I kid. But there are a lot of lines in this release that ignore the audio in favour of… something. I'd be here all day if I tried to list all of them in this review, so I'm going to ignore stuff that's acceptable/borderline okay (like this line here), and focus on the egregious errors. Still, do keep in mind that stuff like this exists.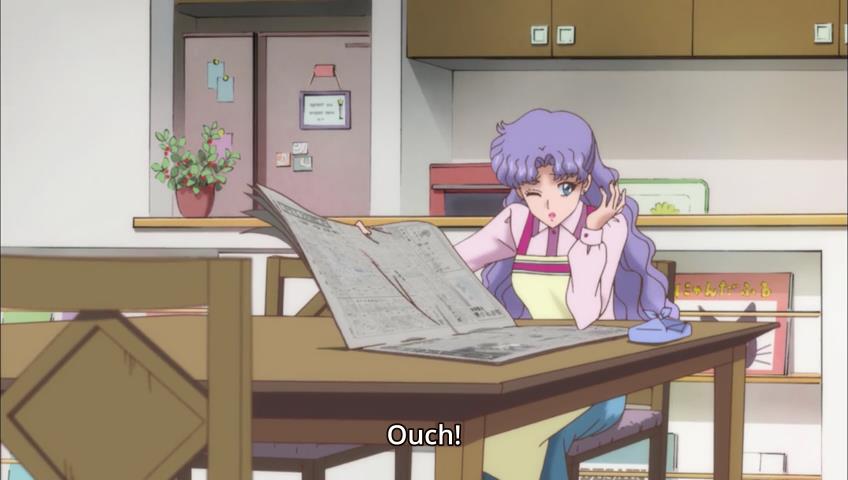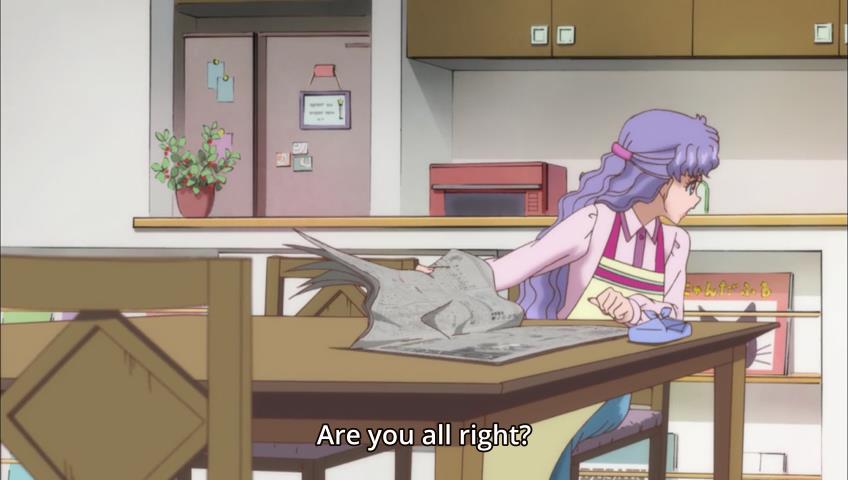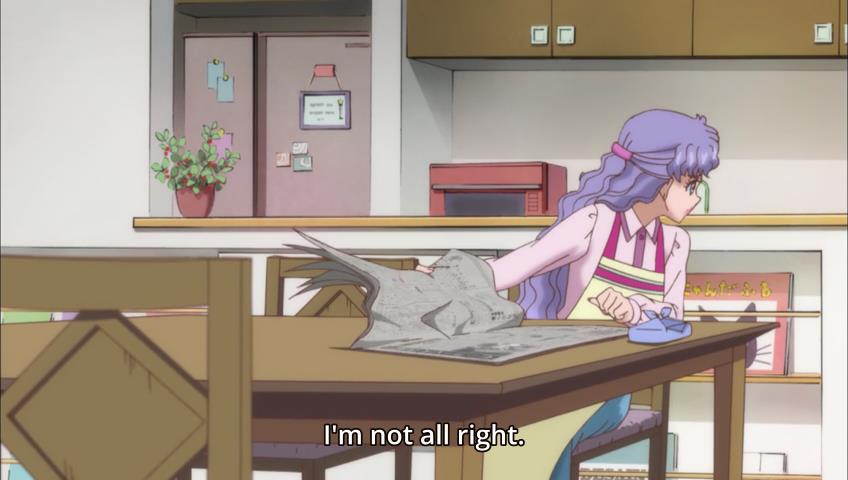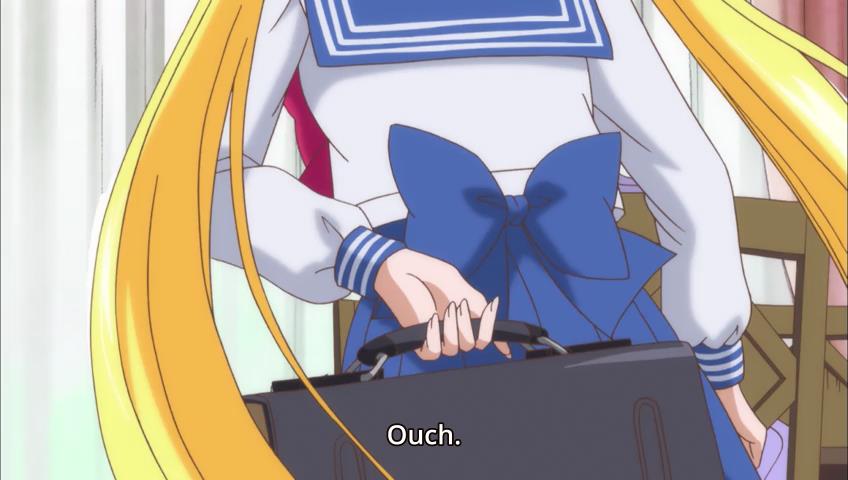 Here's an example of a translation that might work standalone, but not in context.
The first "ouch" is all right, but not the second one because it ties into Usagi's response to her mother's question.
"Are you okay?"
"No, I'm not!"
"I'm in pain!"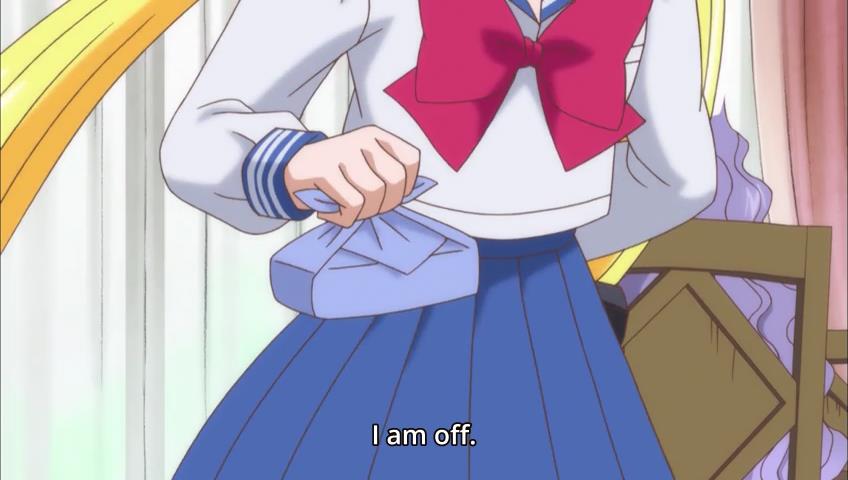 Who talks like this? A healthy dose of contractions would really help these subs.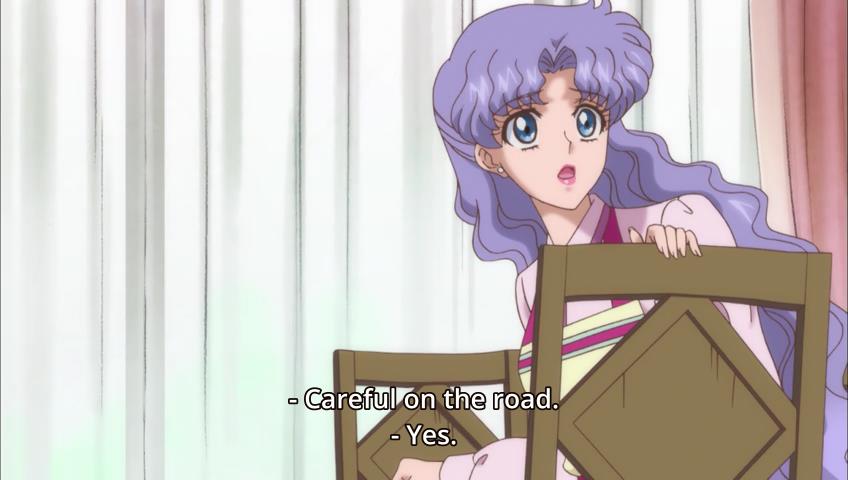 Ugh, these overlaps.
And not every hai is a yes.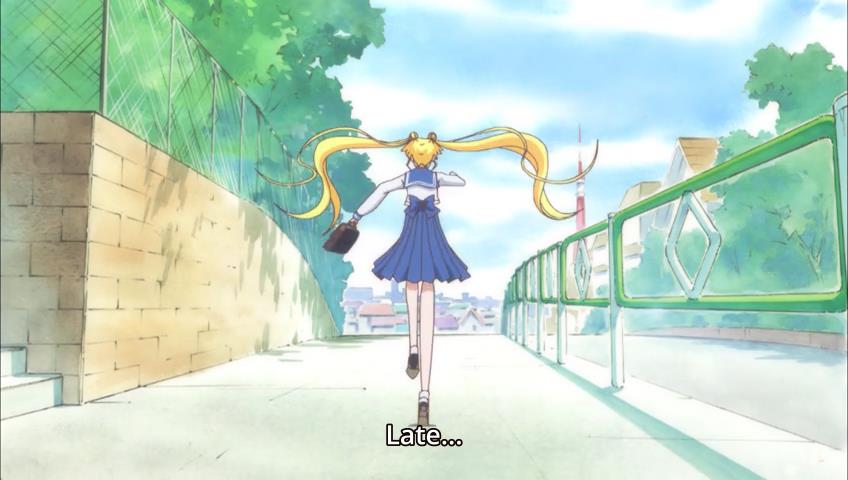 Bad…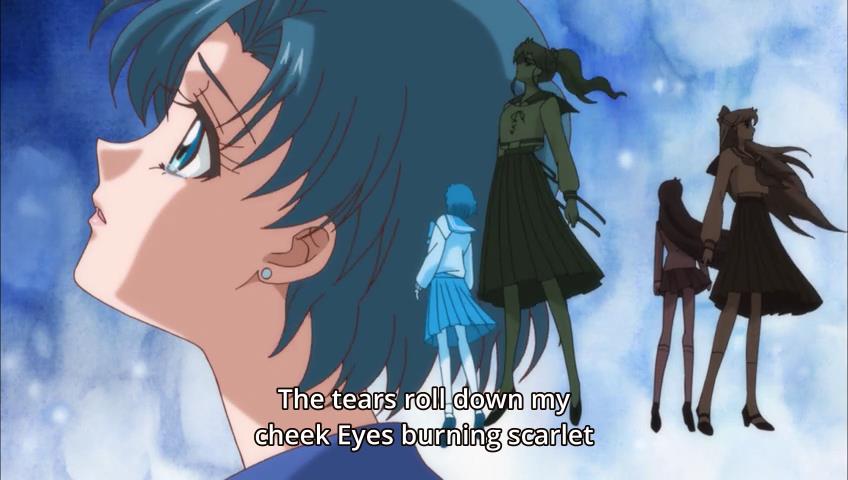 Surprise! The songs are translated!
The translation's decent for the most part, only there's shit like this.
And while I'm willing to give them the benefit of the doubt and chalk it down to HS styling, this wouldn't have been an issue if they'd timed and split the lines properly.
But they didn't. The timing's atrocious throughout the episode.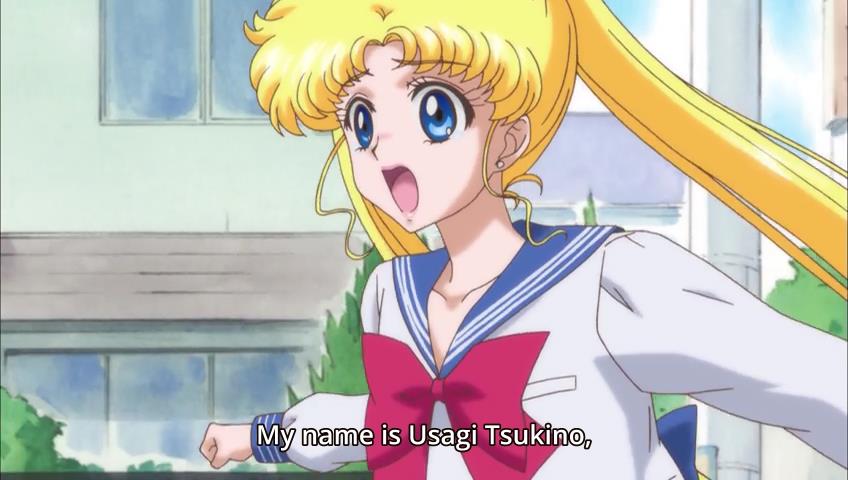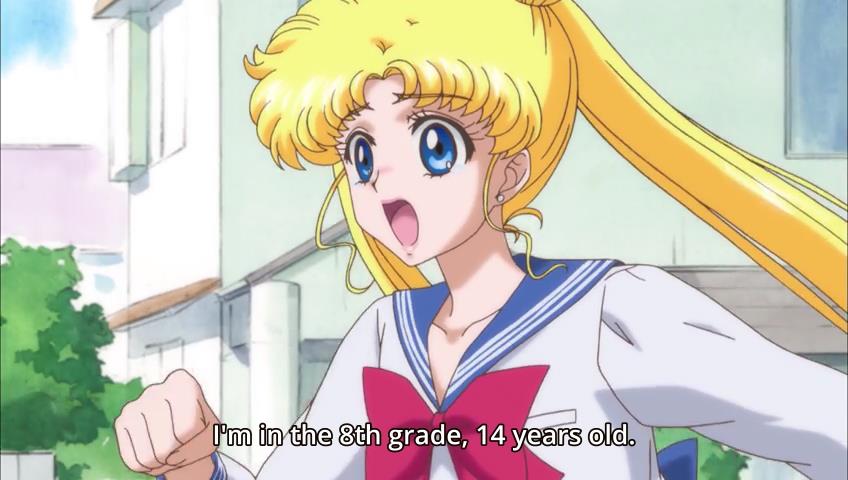 And so's the editing.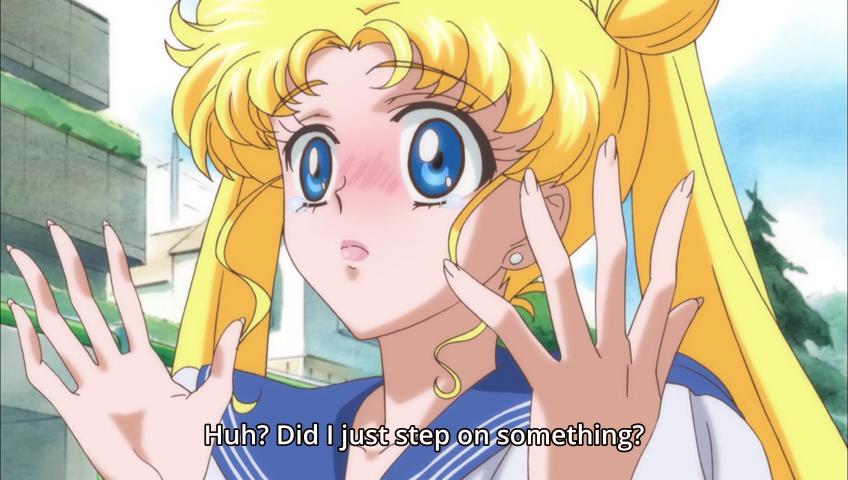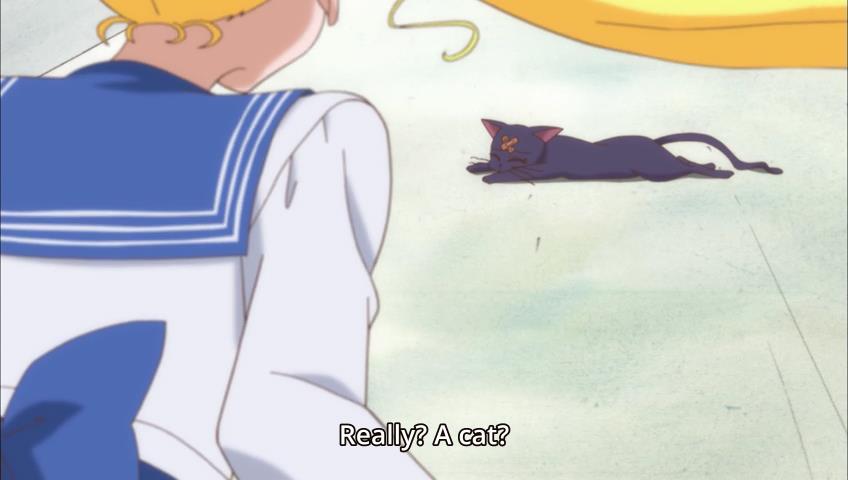 "No way!"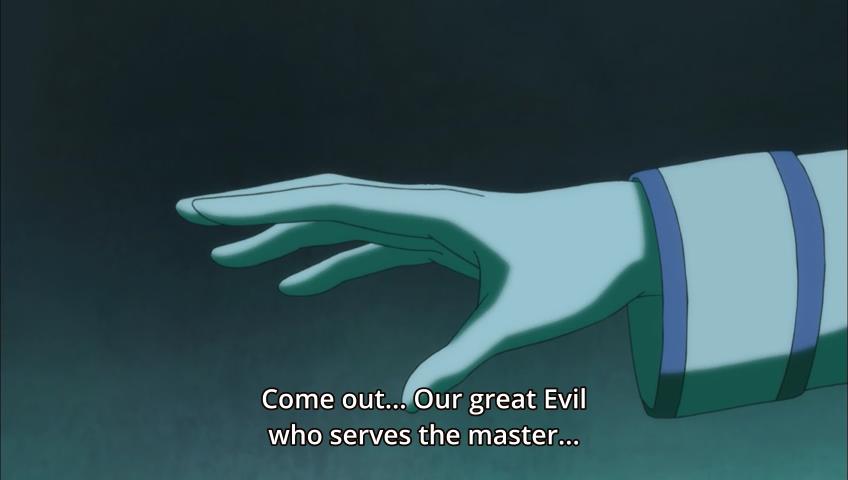 Rather, uh, interesting choice of translation for youma. And that great's misplaced.
"Come forth, Evil that serves our great master."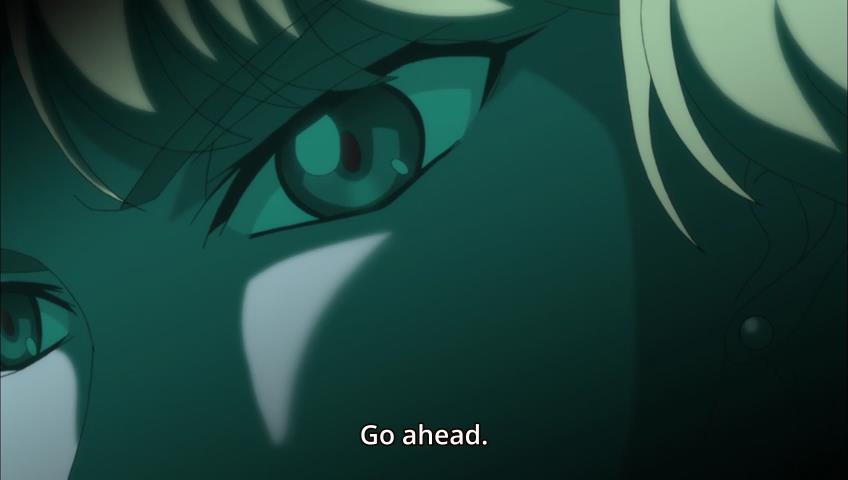 I think they tried to avoid using just "Come" and "Go" in successive lines, but I'm not entirely sure they succeeded.
"Now go."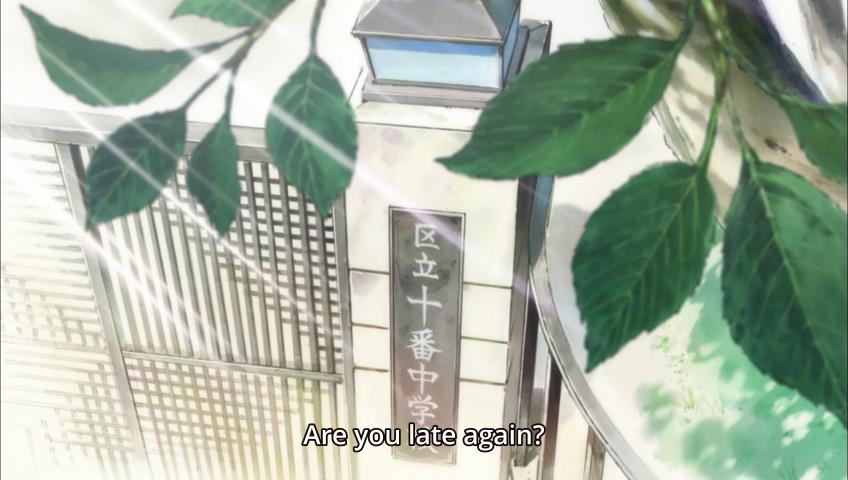 There are hardly any signs in the episode and they still didn't get them all. Good job.
It says Juuban Municipal Junior High (you may know it as Crossroads Junior High), btw.
Also, the teacher clearly knows she's late.
"Late again?"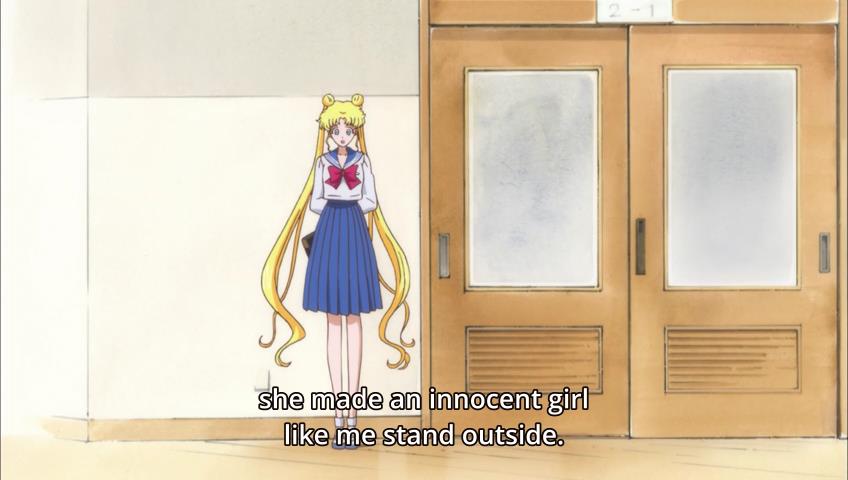 Innocent doesn't really fit there.
"poor little", maybe.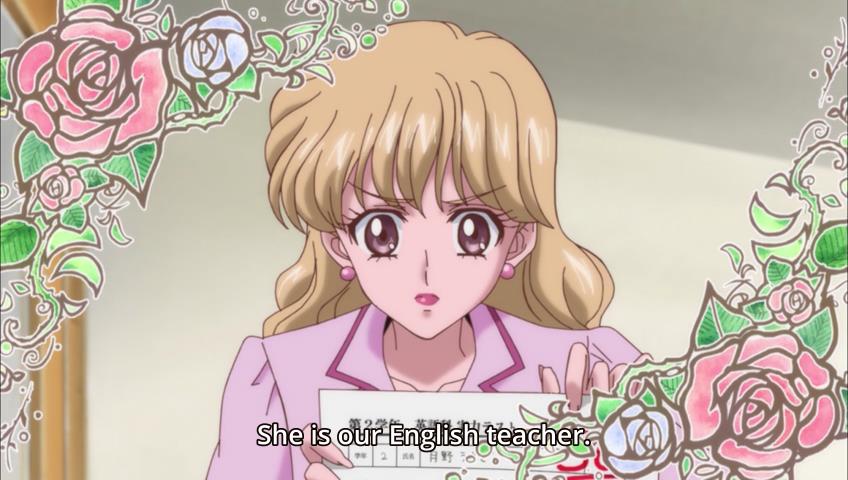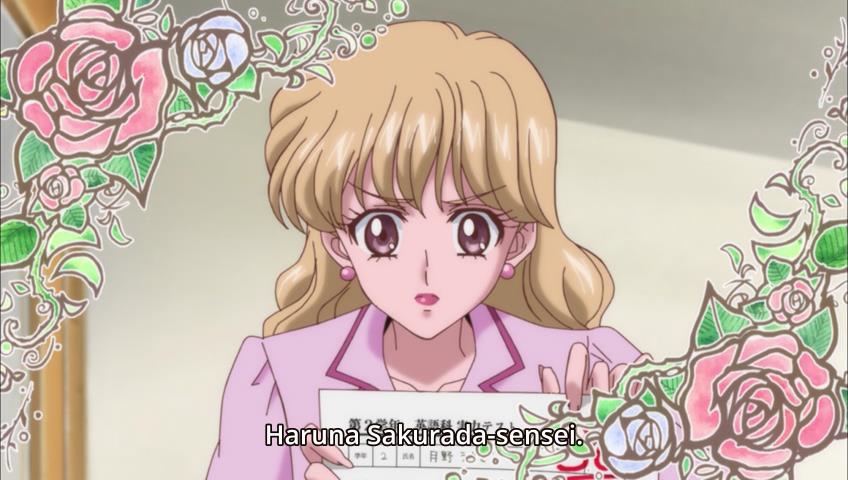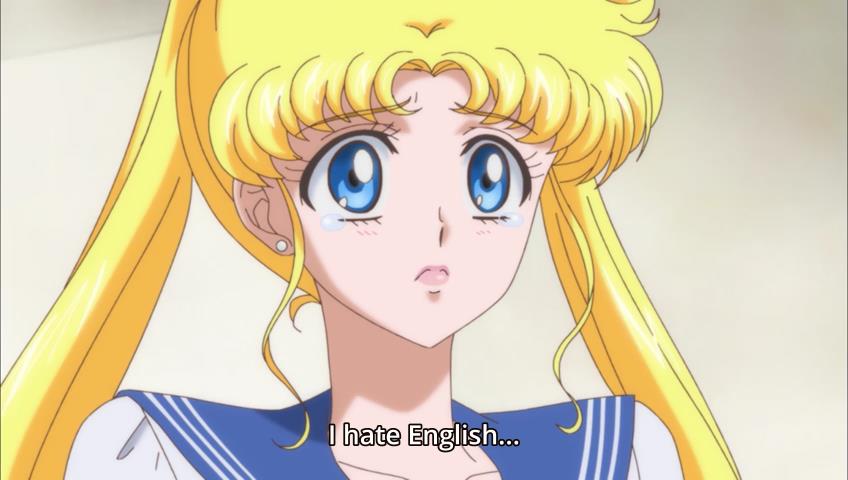 I… I don't know what to say.
"This is Ms. Sakurada Haruna, our homeroom teacher."
"Nicknamed 'Haruda', she teaches English."
"Which just happens to be my worst subject."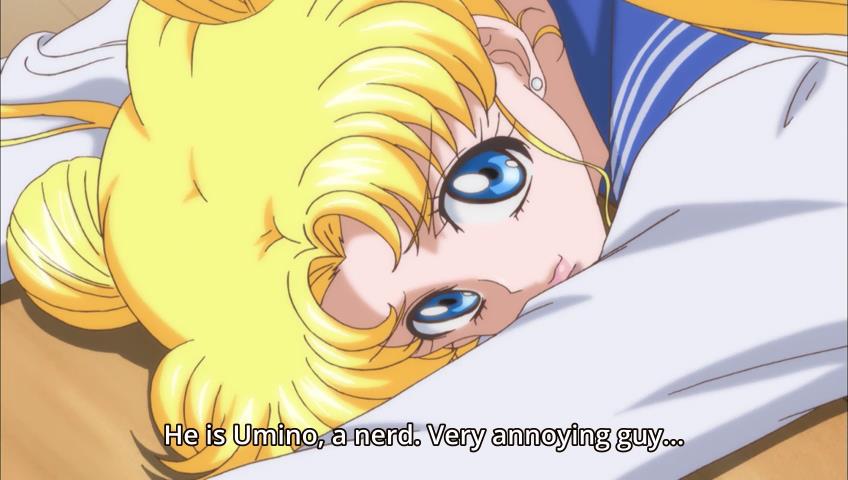 Okay, I laughed.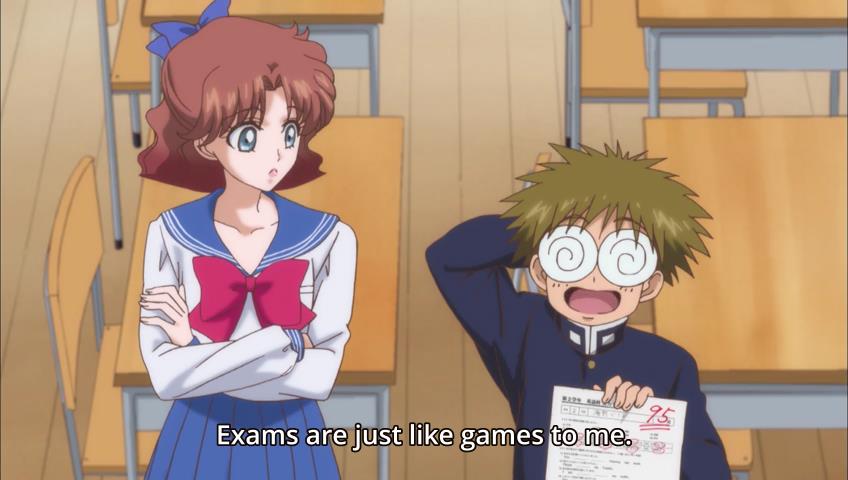 Nuke the "to me". He thinks he's giving her advice, but it ends up sounding like he's bragging.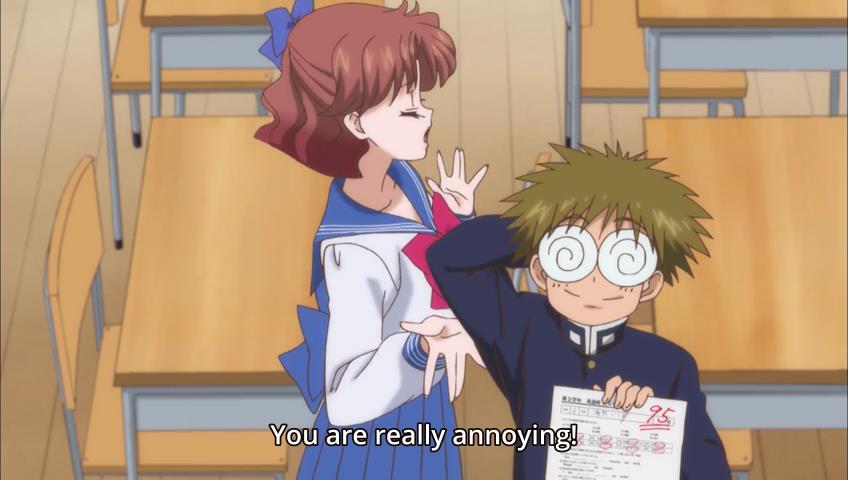 "You really know how to get on people's nerves."
The point is that she's taking offense to his calling exams child's play when so many people struggle with them.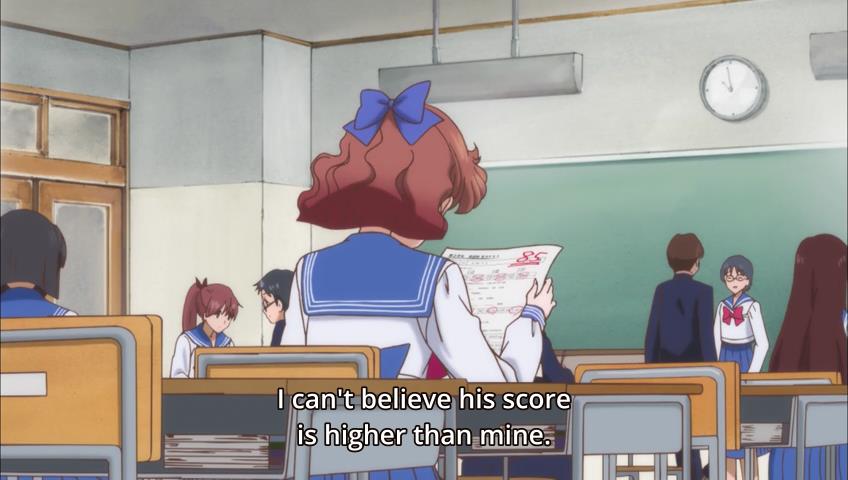 "He's the last person I wanted to lose to/score higher than me."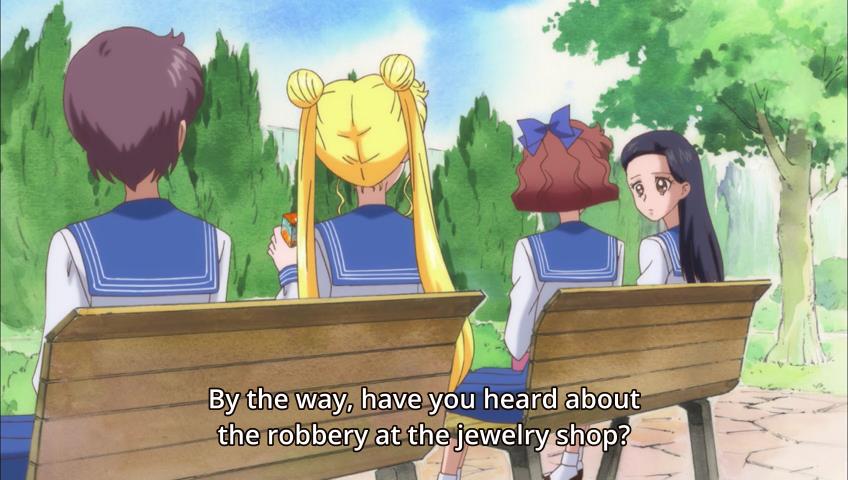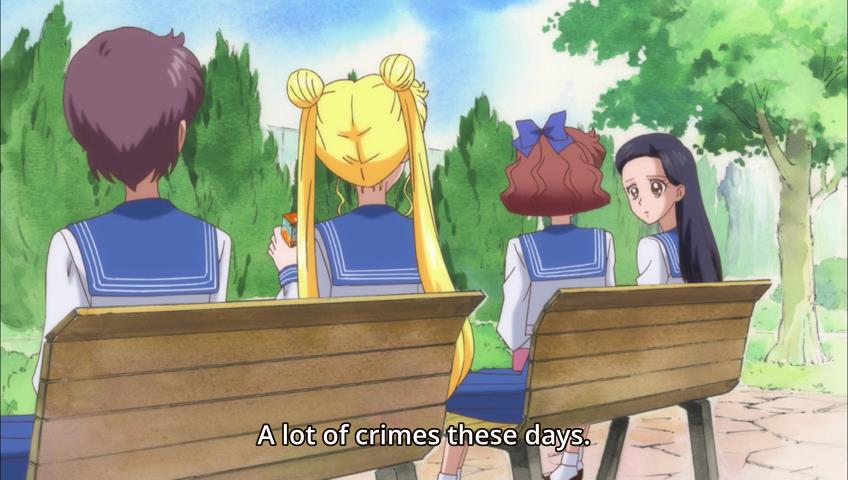 "Did you hear that another jewelry shop got robbed?"
"It's been happening a lot lately."
Kind of an important detail, you know.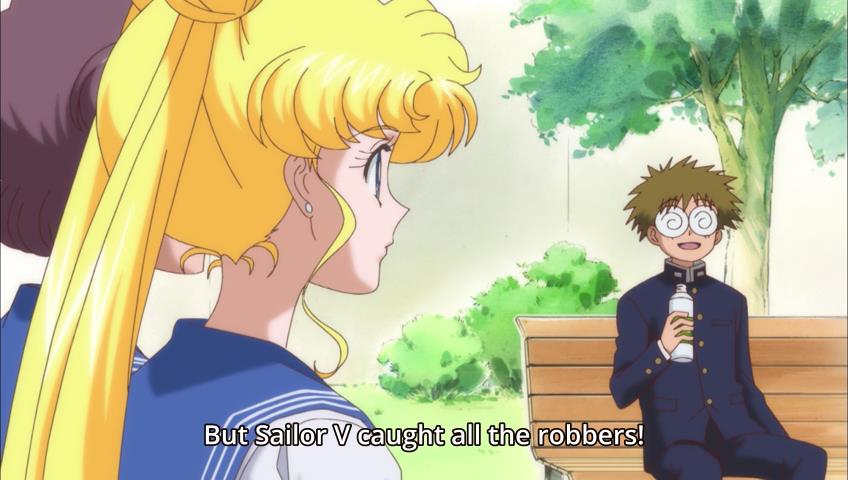 We don't know if there were multiple robbers involved, and With the changes I suggested to the previous two lines, it'd end up sounding like she caught all of them.
Replace with something vague.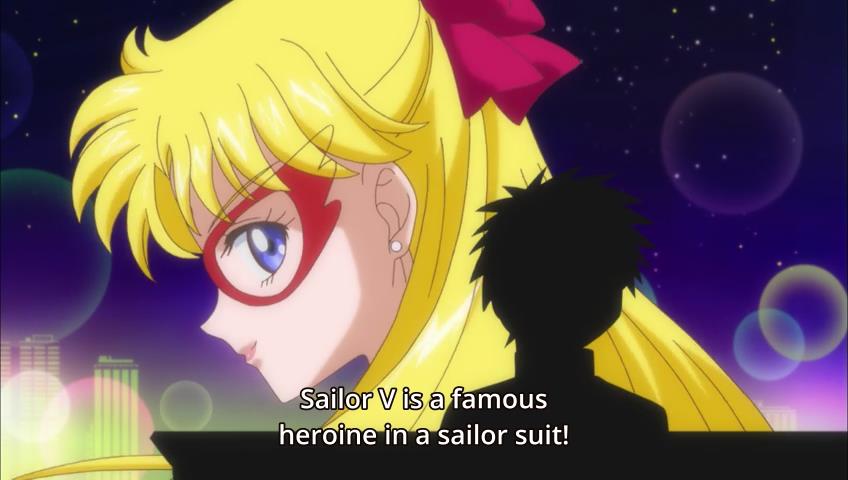 Instead of famous, use "who's currently all the rage" or something.
At least they didn't go with ally of justice.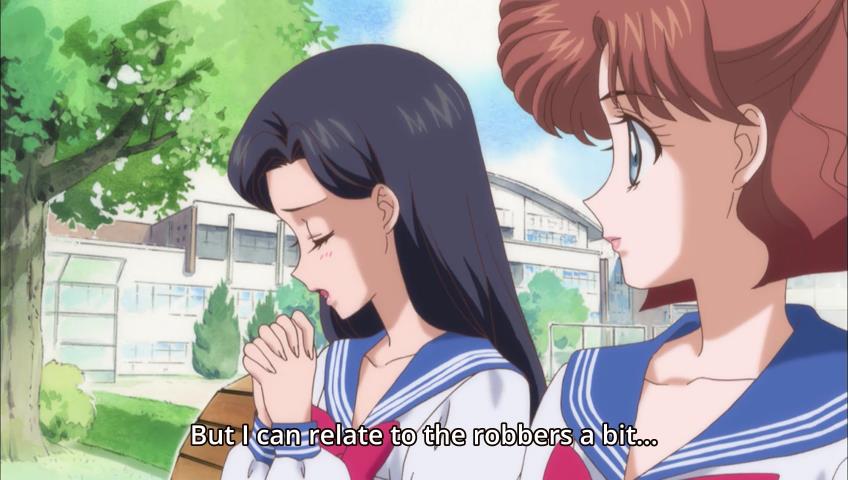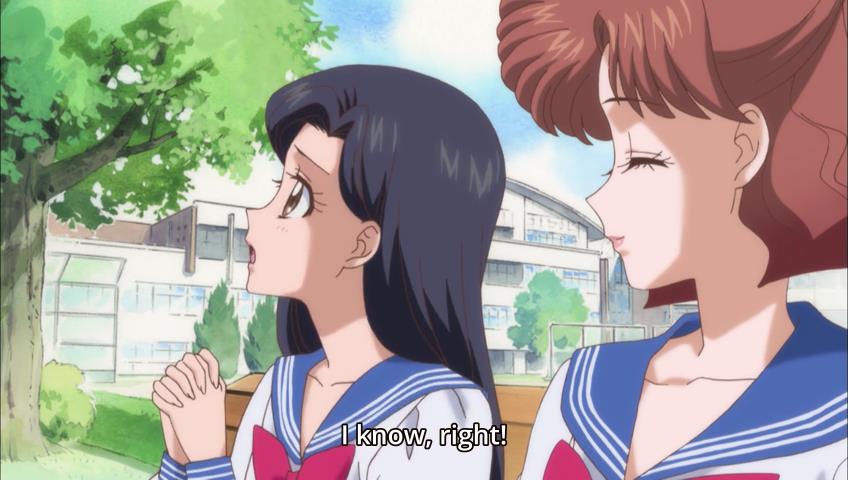 These two lines are spoken by the same person.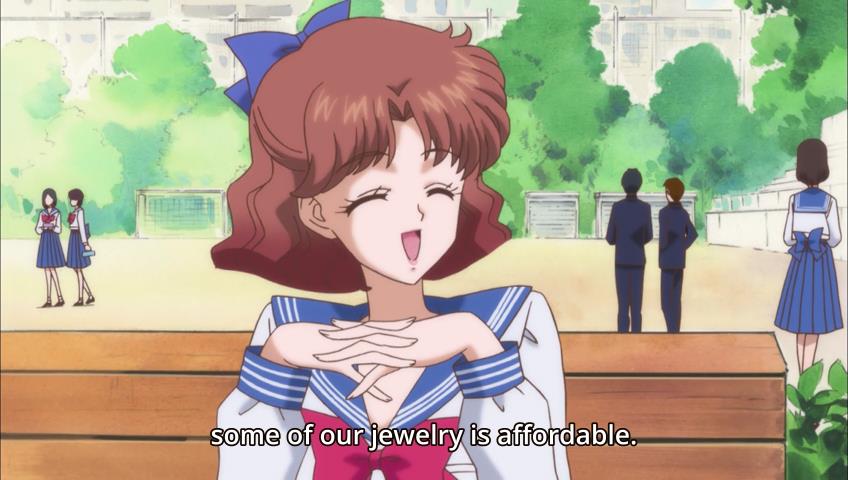 "and there's stuff even we could afford."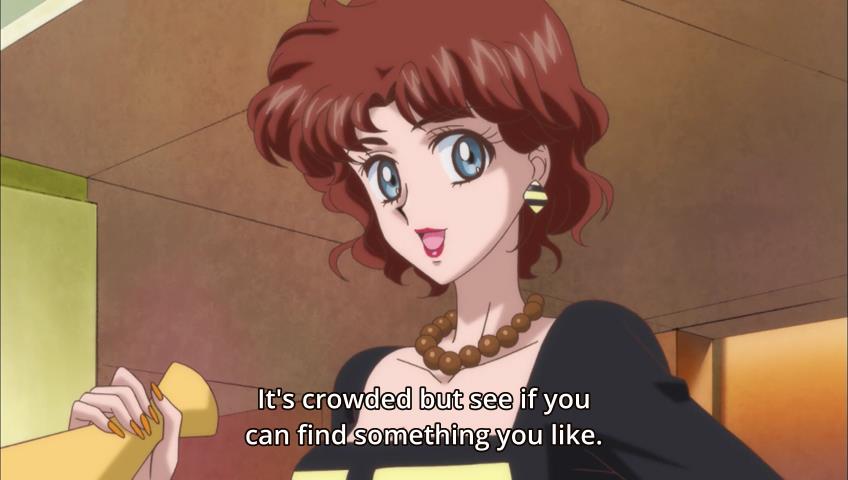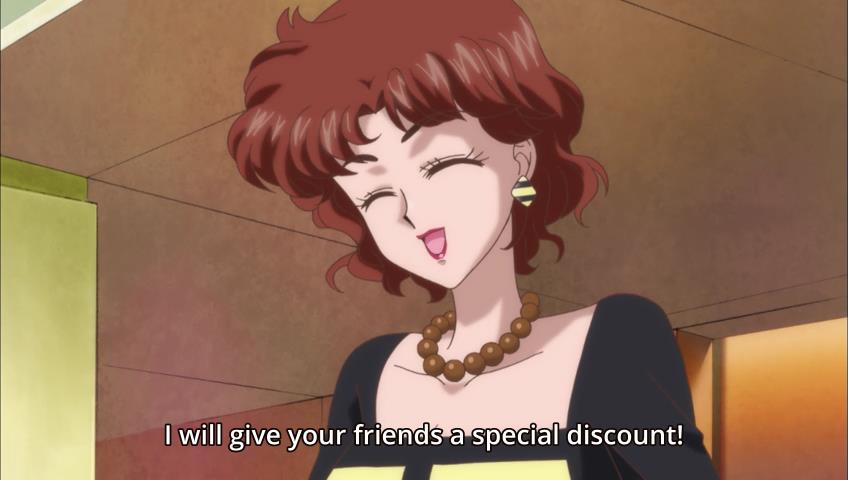 Oh, come on. It's obvious that she's talking to Naru's friends in the first line, so why make it sound like she's talking to her in the second?
Not to mention it could be misread as their friends instead of Naru's.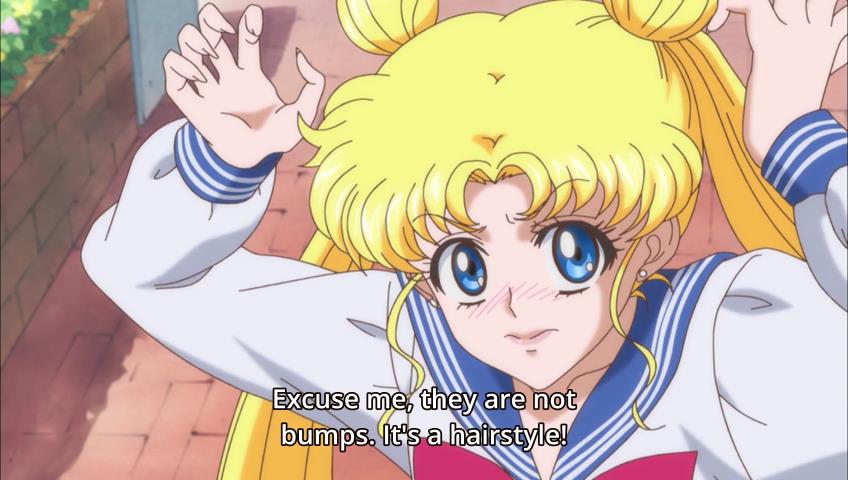 "It's a hairstyle!" -> "They're buns!"
But whatever. Not like it matters, right?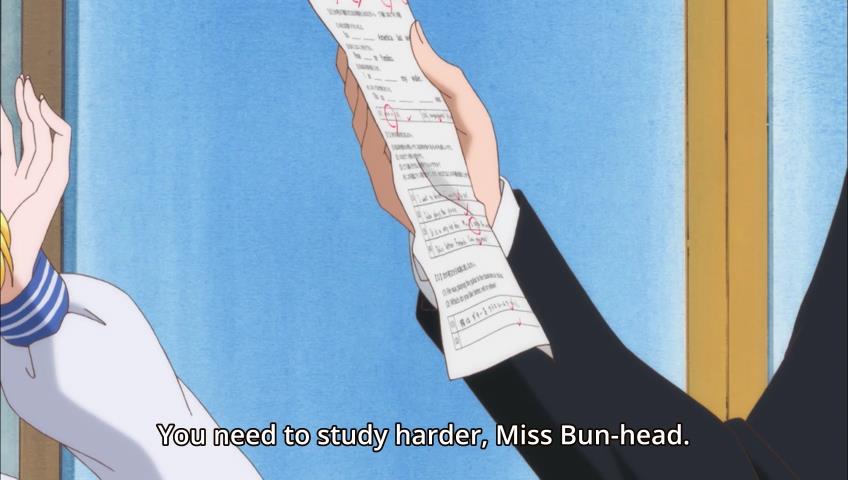 Well, shit.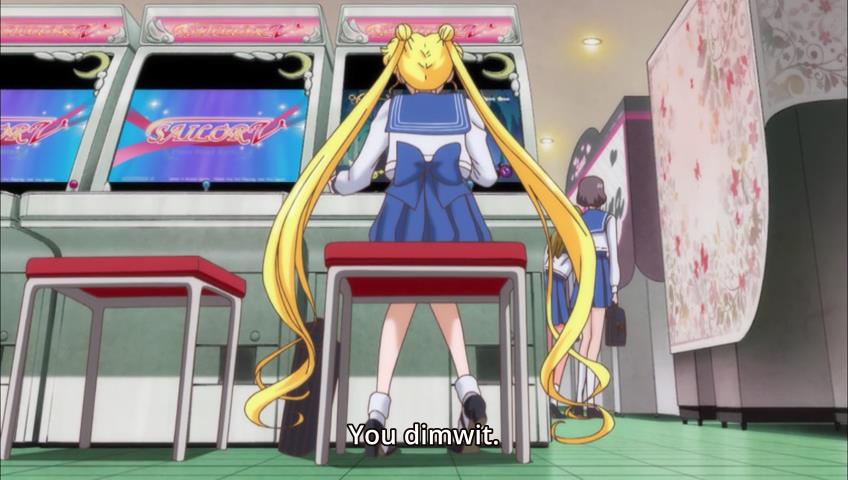 "Why can't I beat this scrub?"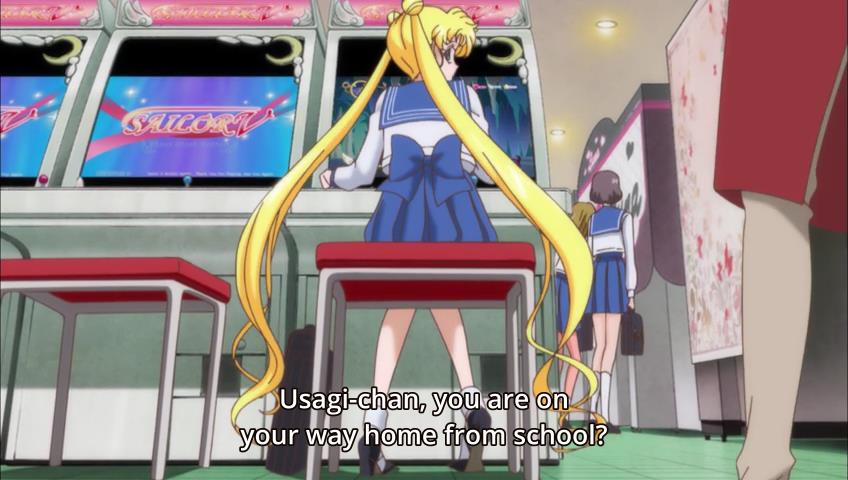 "Taking a detour in uniform again, Usagi?
That aside, DOES IT LOOK LIKE SHE'S ON HER WAY HOME? USE YOUR EYES HOLY SHIT.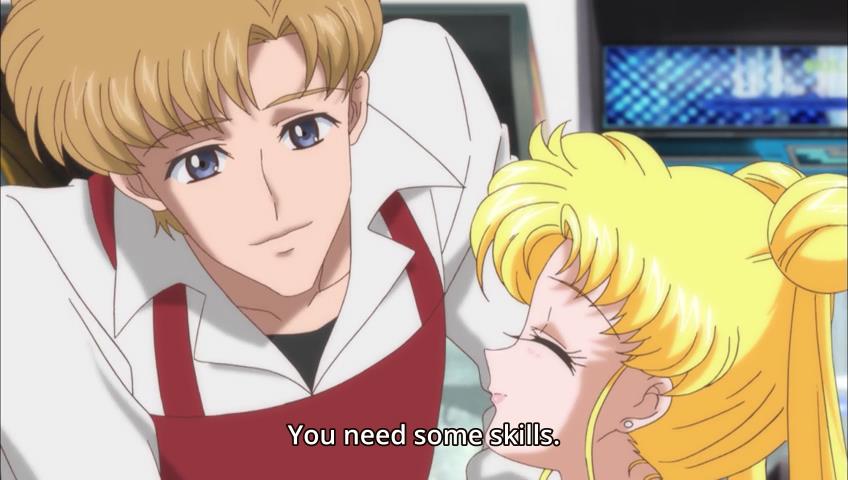 "There's a trick to this."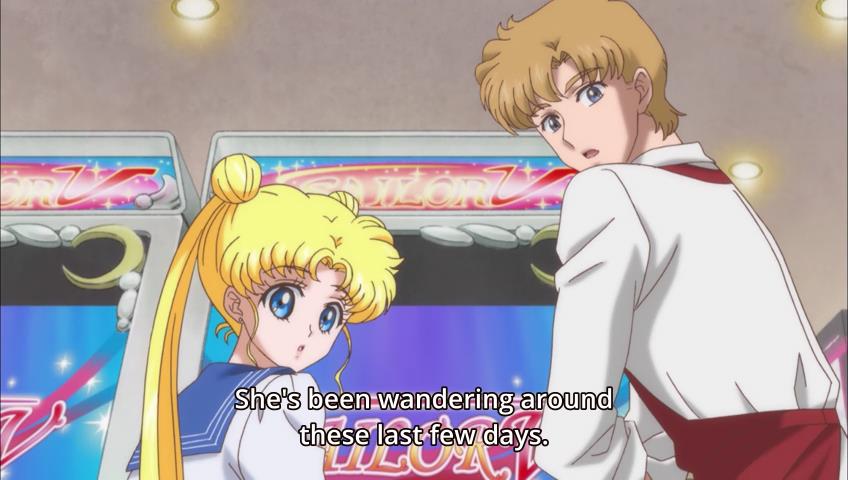 Loitering/hanging, not wandering.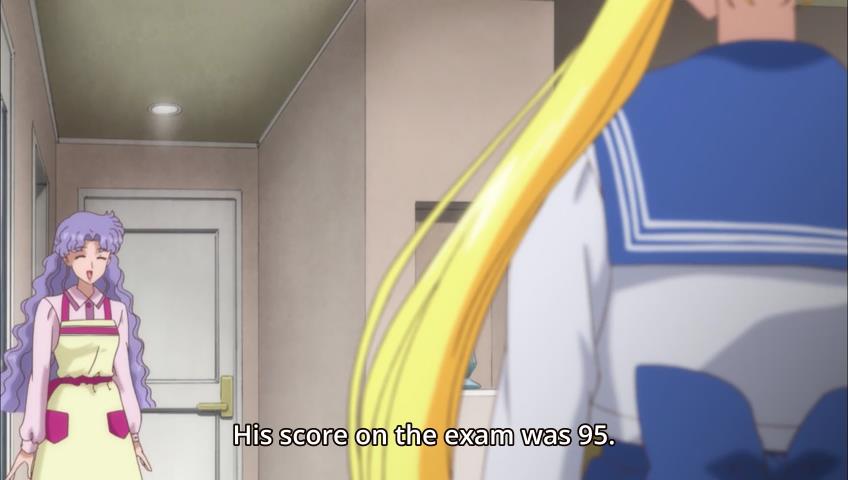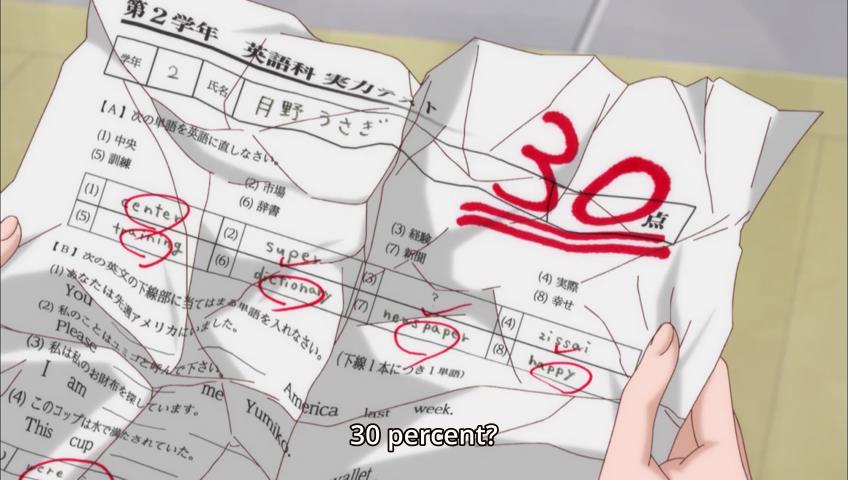 Consistency be damned.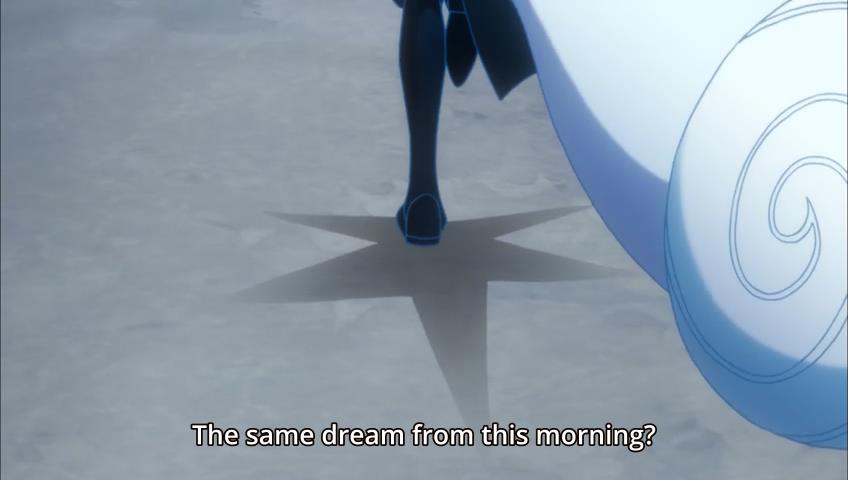 "The continuation of the dream I had this morning?"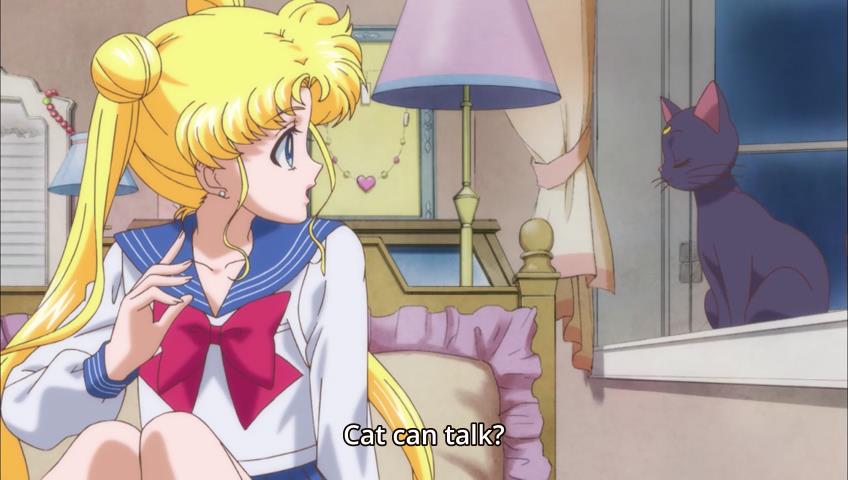 But you can't translate.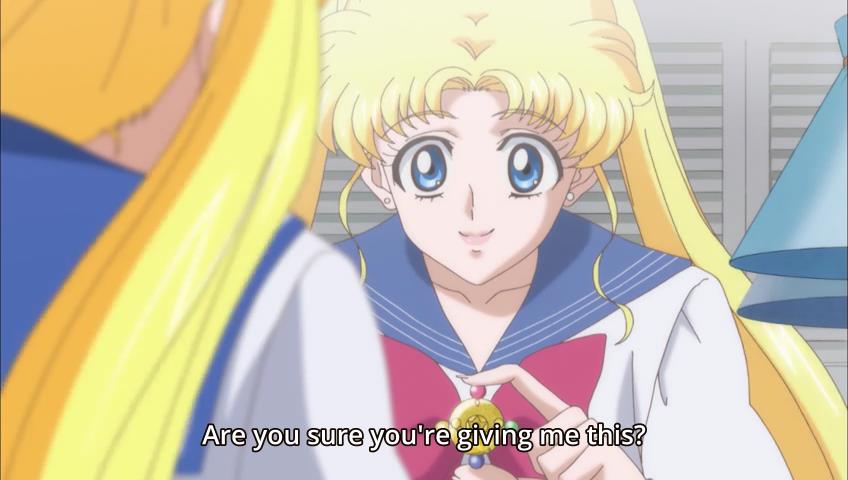 "Can I really have this?"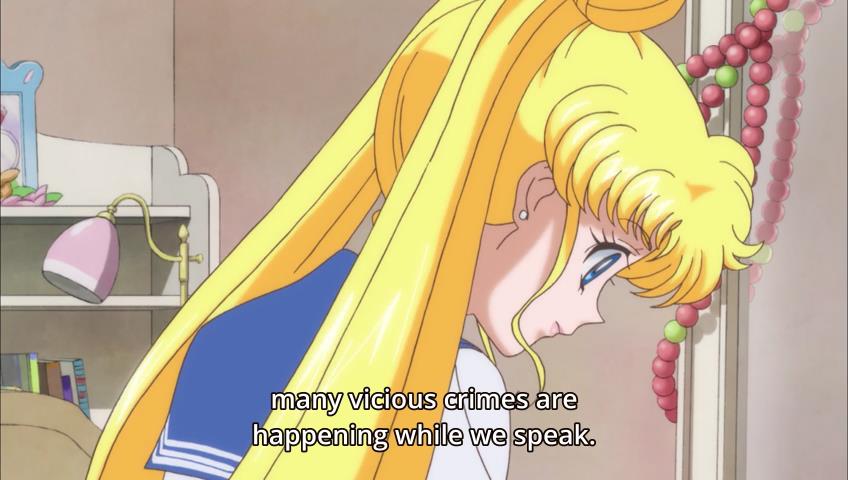 "that the police can't handle".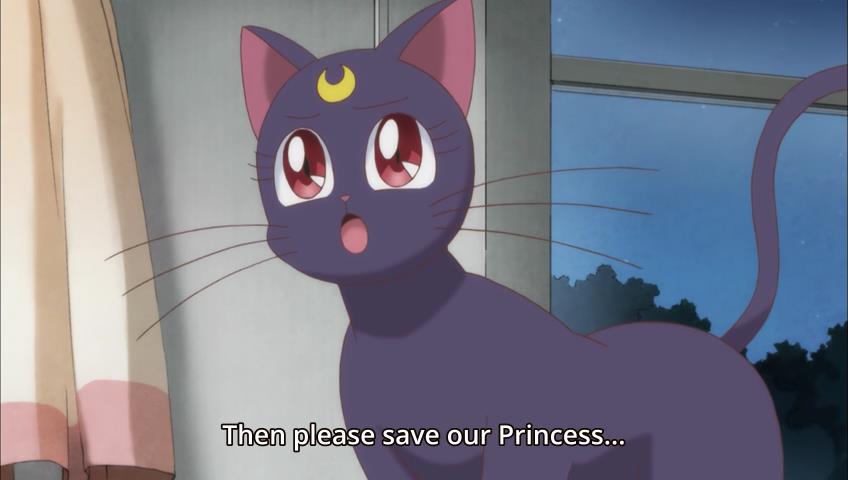 Find.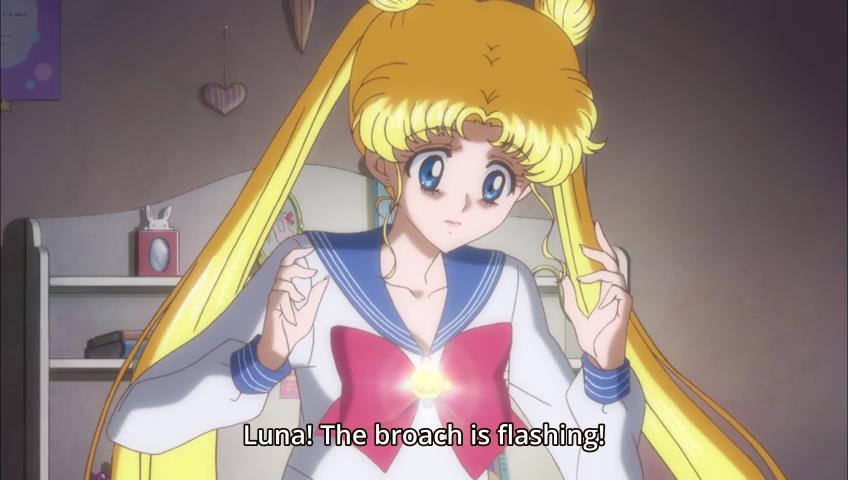 …
Brooch is the word you're looking for.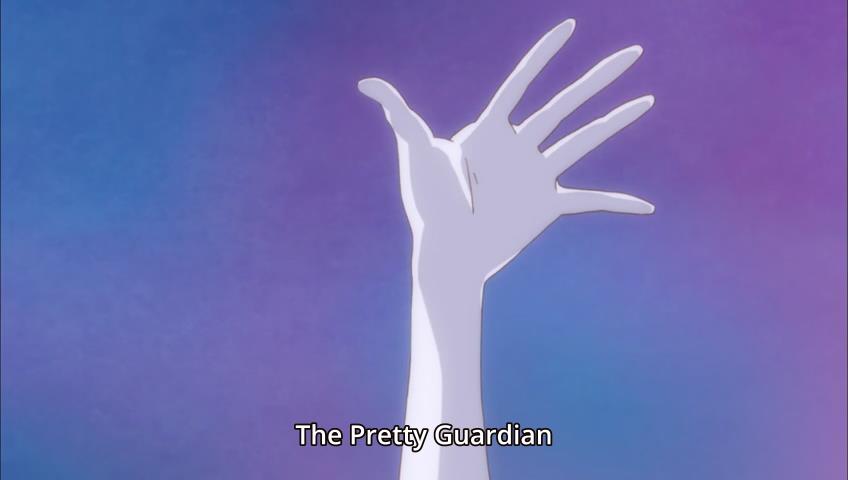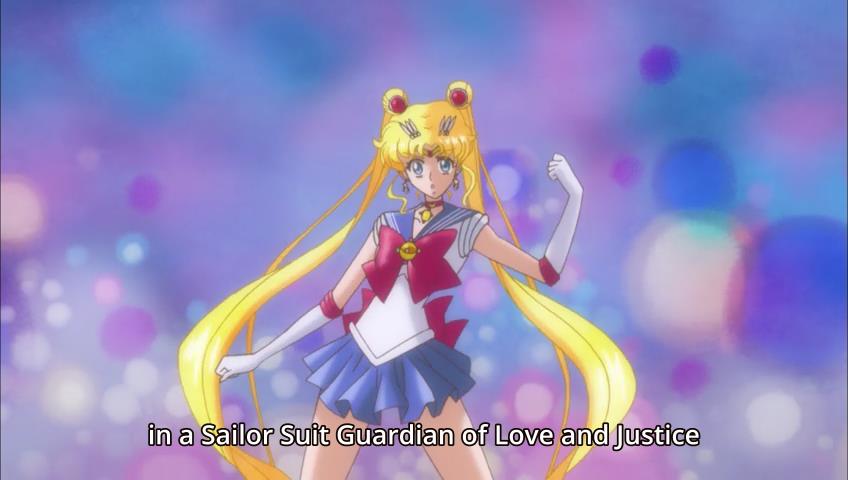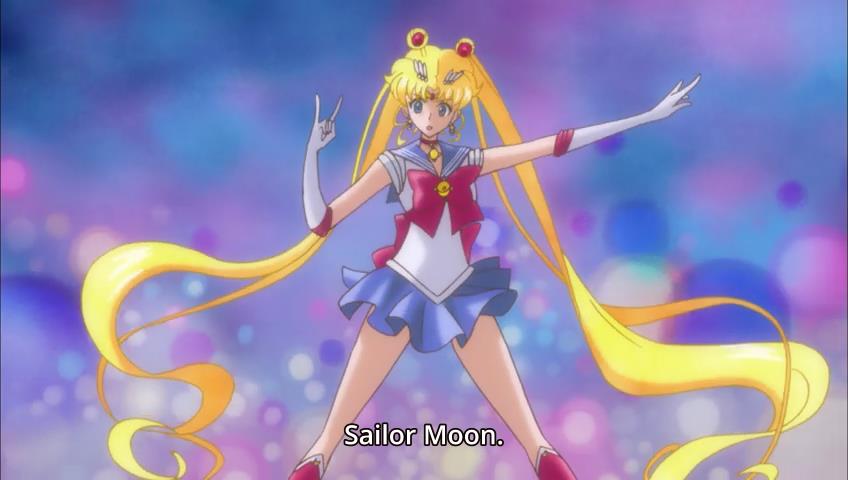 What the flippity fuck?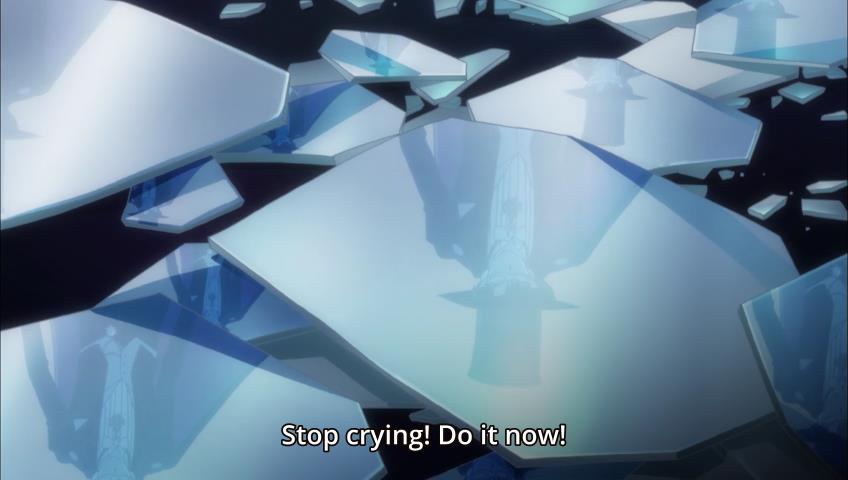 If this reads like "Stop crying right now", then it's not supposed to.
Even if it doesn't, making things clearer wouldn't hurt.
"Now's your chance!"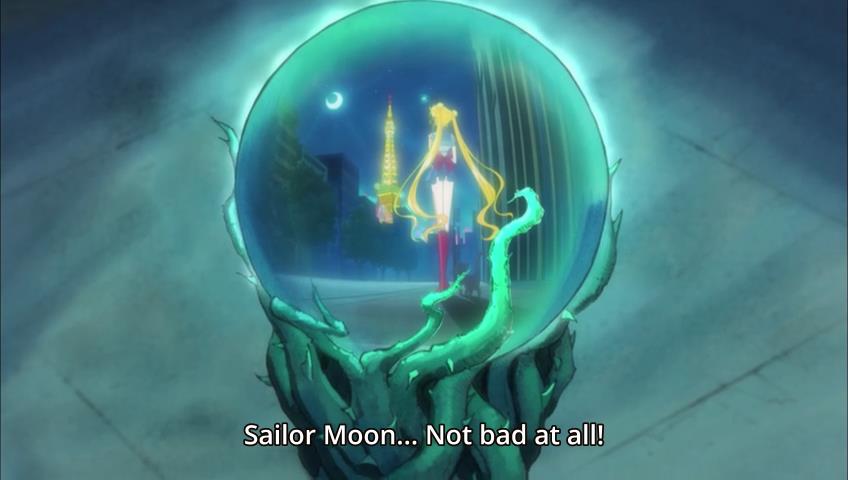 "How dare you" or something.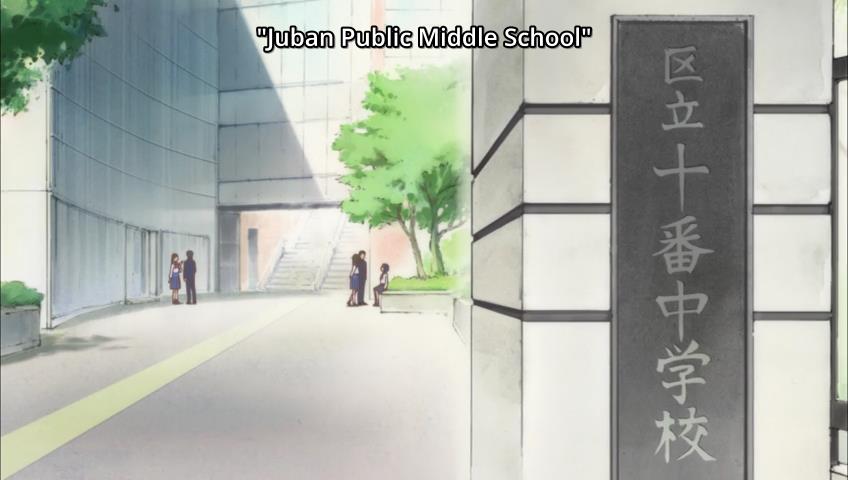 Now they translate the sign.
It's actually a pretty good example of how poor this release is.
Conclusion: the Evil has come out
Accuracy: 4/10, Flow: 3/10, Atmosphere: 3/10
The translation was bad, the timing worse, and the editing nonexistent.
For such a major release, this was an utter disappointment. And considering how easy the show is to translate, this kind of effort is totally unacceptable.
Do yourself a favour and wait for an edit.