Translation review: [Underwater] Kanojo ga Flag wo Oraretara 01

This entry was posted by Vale.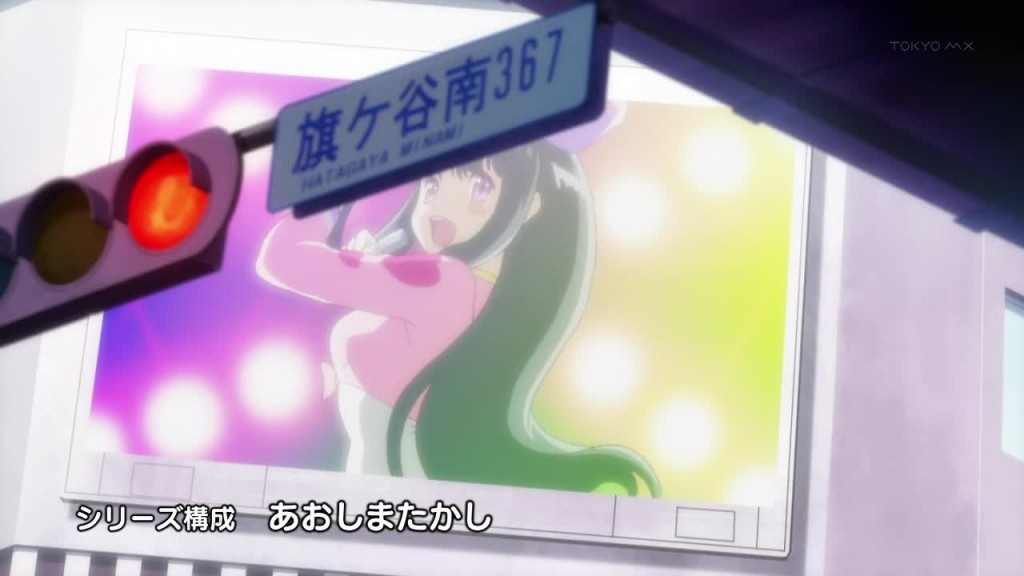 Best background song translation ever.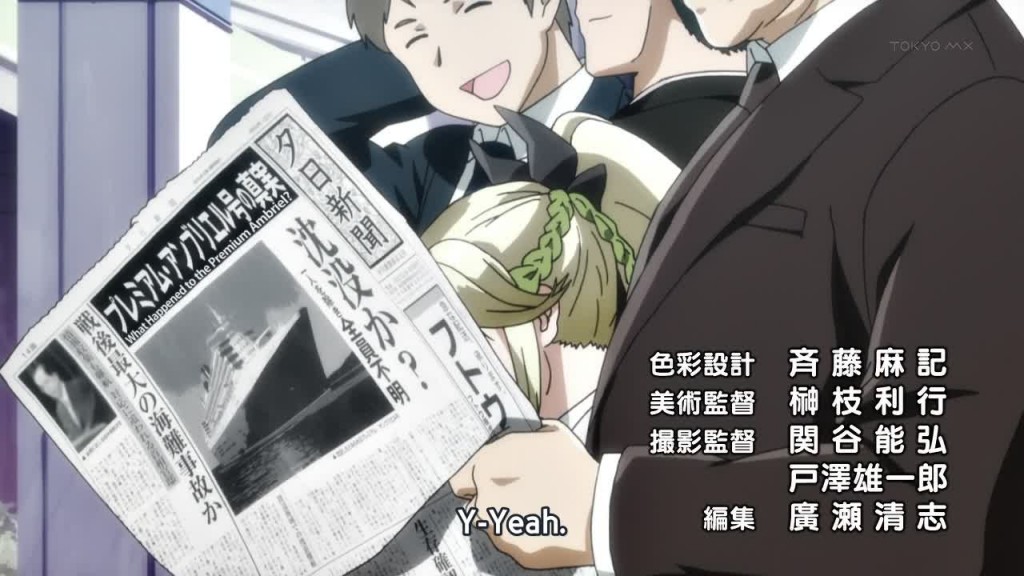 That newspaper is foreshadowing. It wouldn't hurt to typeset more of it.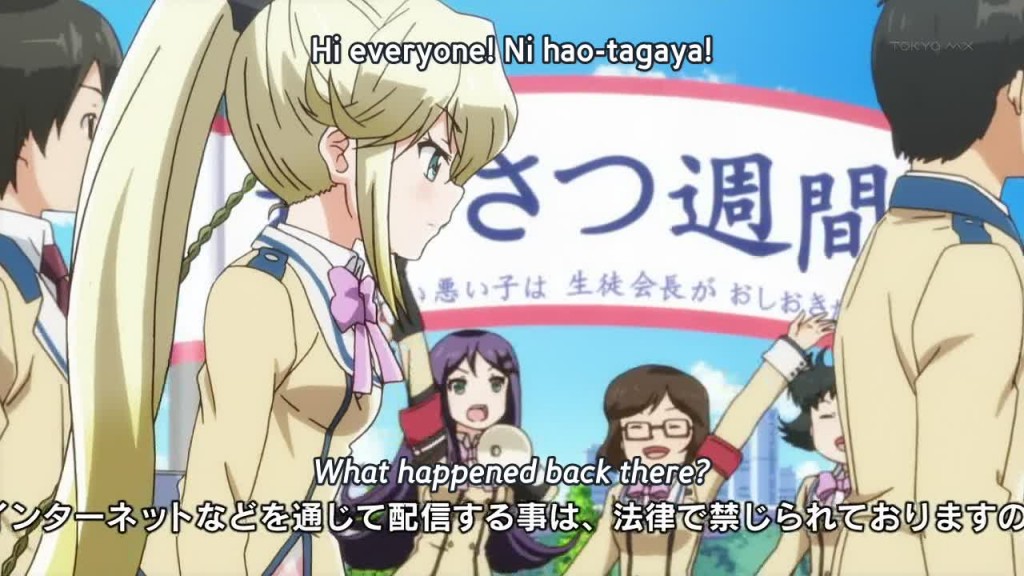 This made me laugh.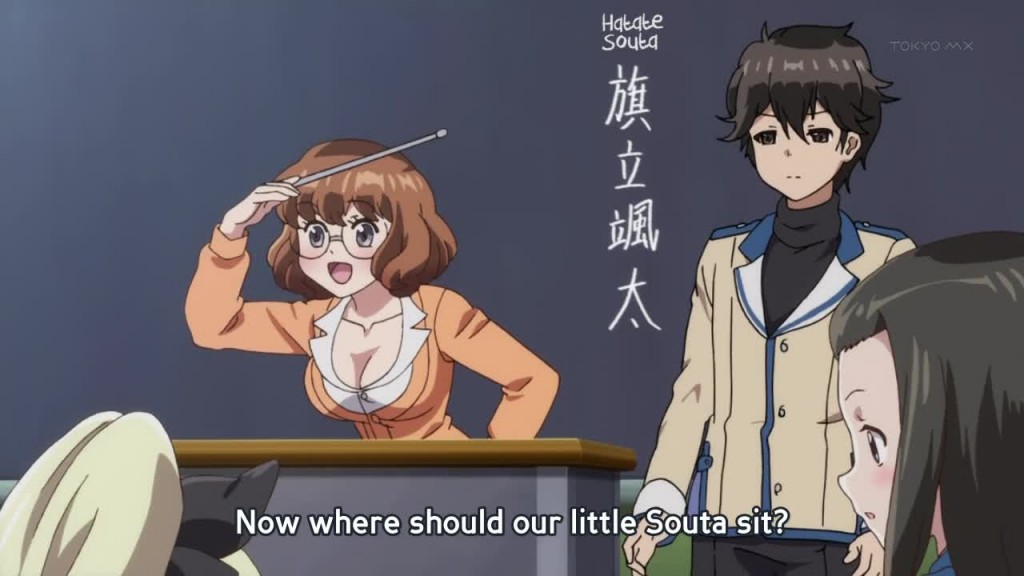 I'm impressed UW decided to go no-honorifics with this show of all.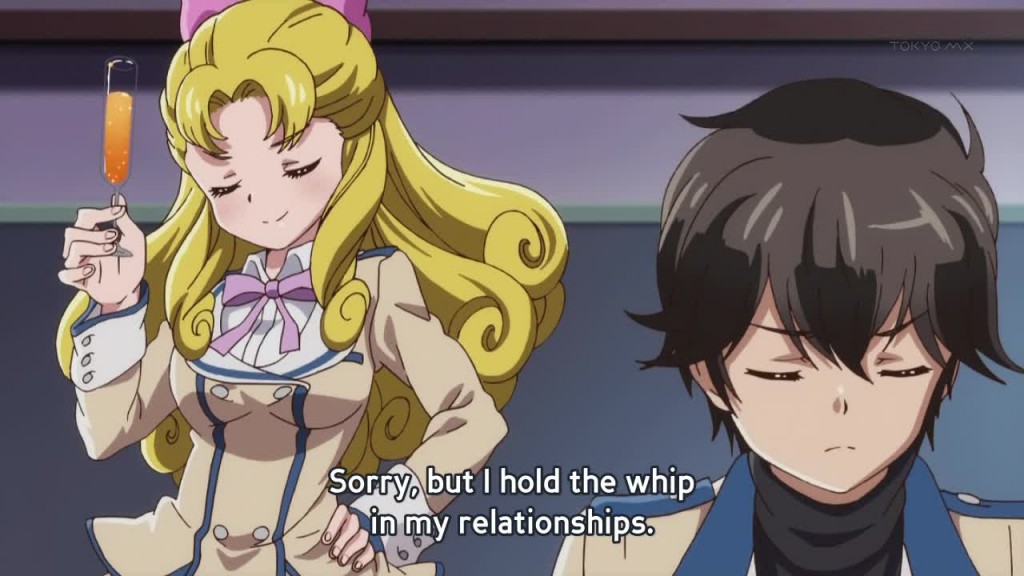 Very well handled.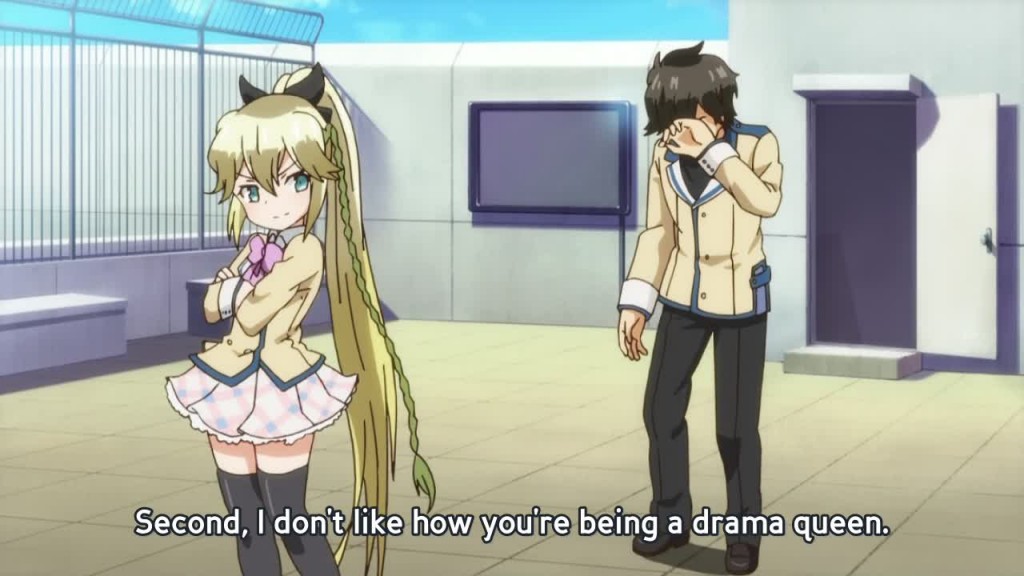 While her lines aren't translated as ridiculously old-fashioned as she's talking, at least they are well done.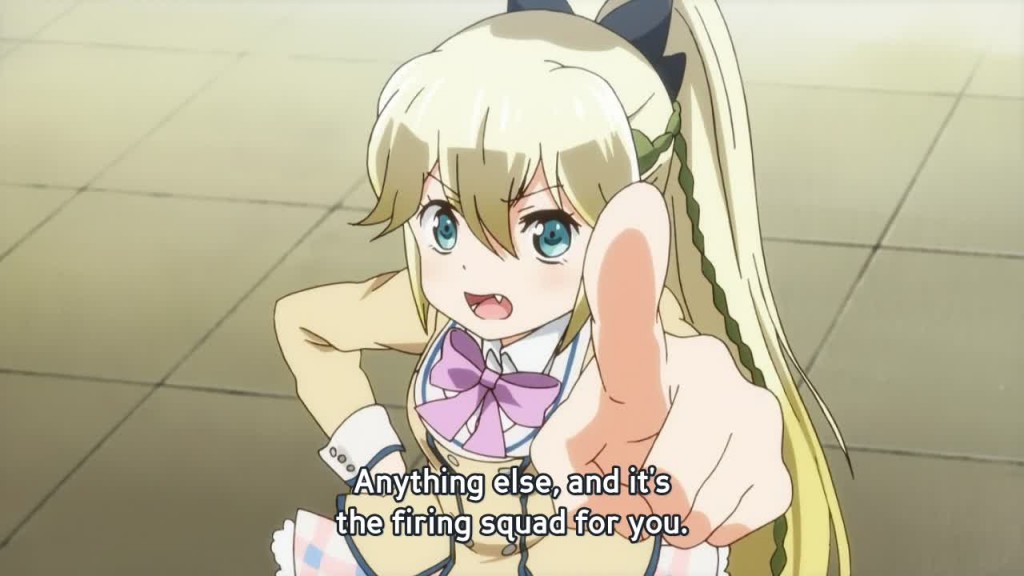 Neat-o.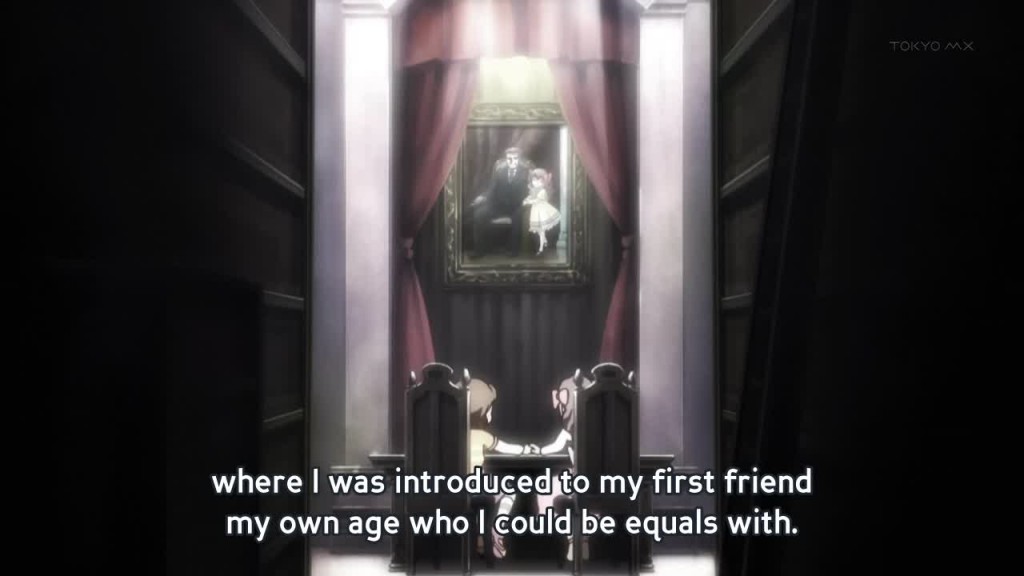 I wouldn't use "introduced" here. Just "met".
Conclusion: okies
Accuracy: 8/10; Flow: 8/10; Atmosphere: 7/10
While the characters' ways of talking aren't as emphasized as they could be, smart editing choices make the script fun to read. The translation's fine too.