Why "Sakurasou no Pet na Kanojo" is one of the best shows of the season

This entry was posted by brainchild.
Note: Contains spoilers from episodes one through six.
At first glance, The Pet Girl of Sakura Hall (Sakurasou no Pet na Kanojo) seems like the autismoe fanserviceshit everyone's grown accustom to these recent years. However, upon closer inspection, you'll find a very well-written and interesting anime that tackles issues in ways most anime have never done before. Whereas many shows will romanticize friendship, love, school, work, success, and failure, Pet Girl does not. Sure, it has the usual over-the-top presentation of those other shows, but it occasionally drops the façade to highlight the darker side of life. When these things come up, it completely conflicts with the rest of the show's tone, so it's hard to ignore. Even though it's not subtle about it, the side of friendship, life, and so on that is ignored by 99% of other anime makes Pet Girl worth watching. It might even make you reflect on your own life.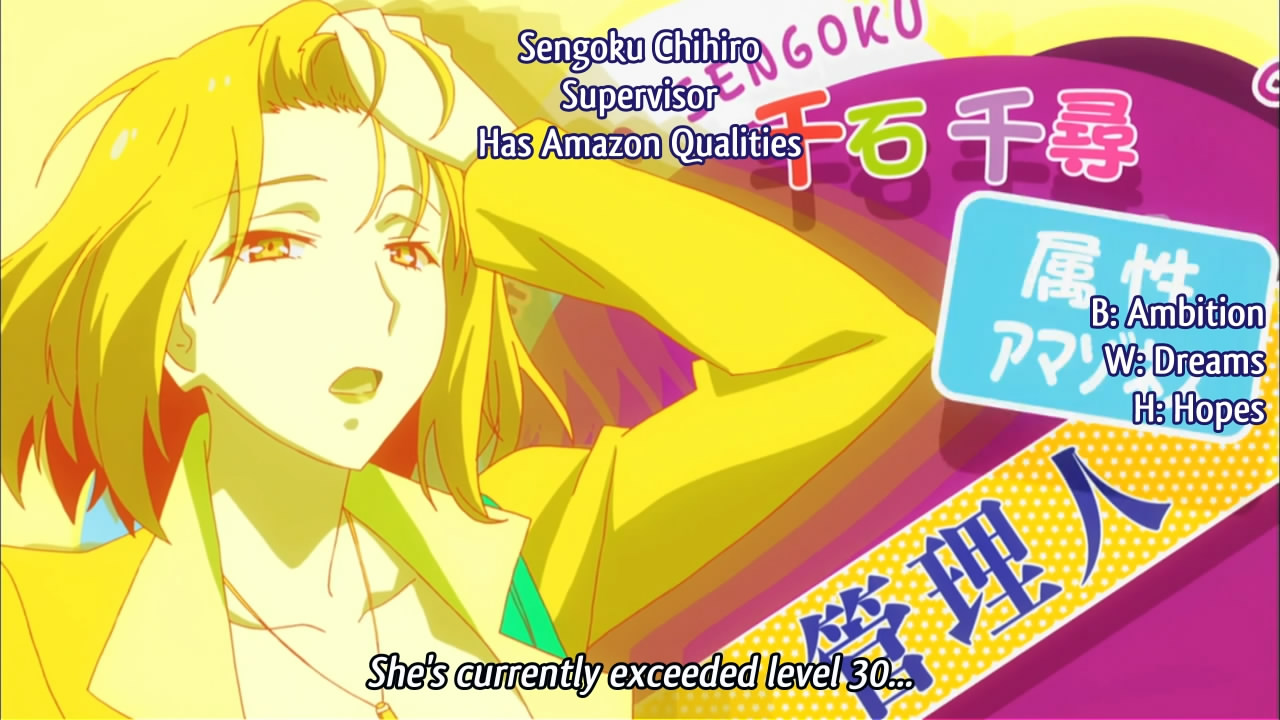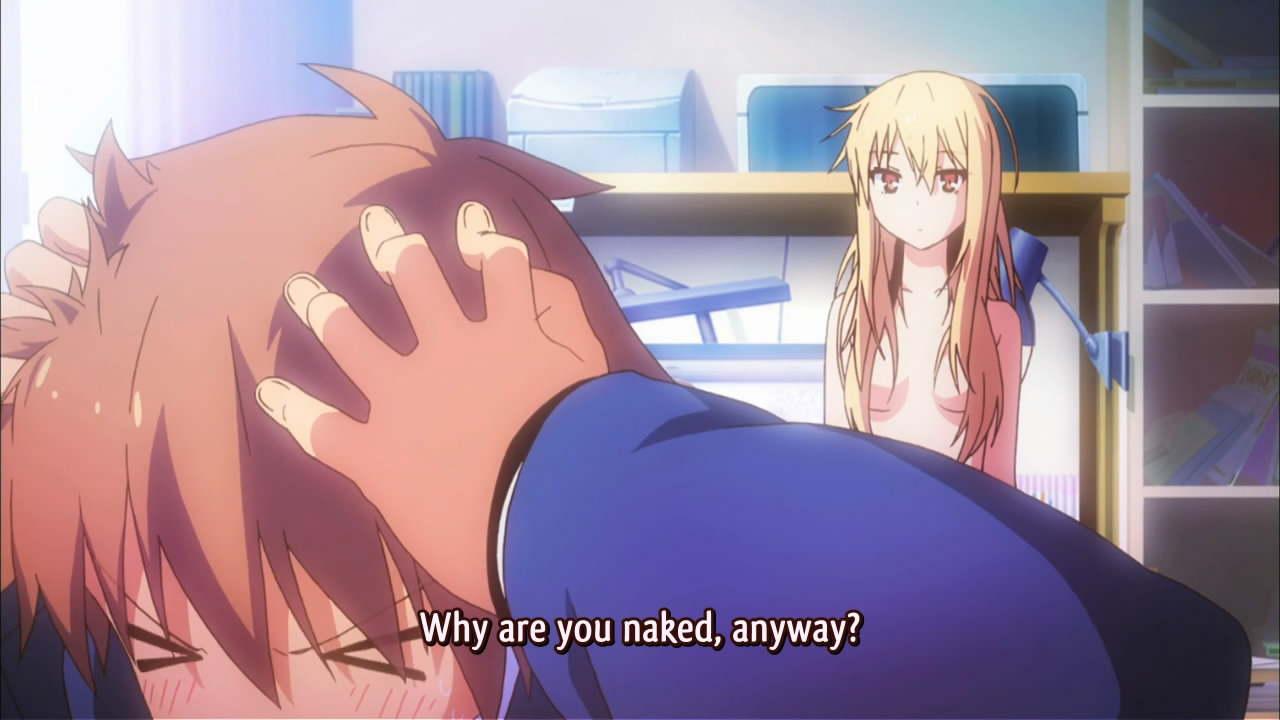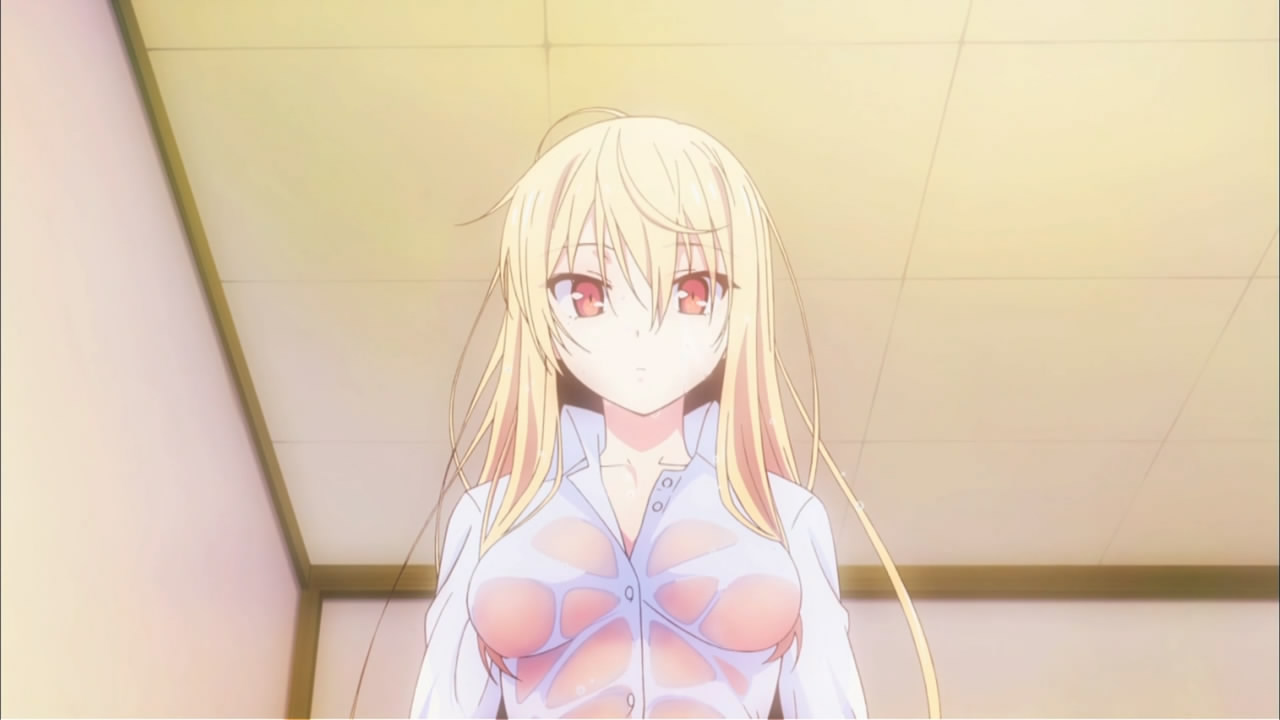 I will say, though, that the first two episodes are largely terrible without the context of the other episodes. I'm not going to lie and say it's great when it's not. The payoff comes in the third episode. The show opens up the way most shitty high school-themed anime do – ridiculous fanservice shots and shitty character exposition. Seriously, anime writers are terrible about this, even when anime is like film or television. It has a fucking "camera," so some objective narration would be great, thanks. If a show could just characterize with only actions and words and no first- or third-person narrator ruining everything, that would be fantastic. Narration in those mediums can be done well, but rarely do anime writers have the chops to do so. And it sure as fuck wouldn't happen in a high school anime. I honestly doubt someone in a high school anime would be so multifaceted as to require a separate narration to completely characterize them. Like, why would that even need to happen in the first episode anyway? Fuck. Enough ranting. If you're going to watch Pet Girl, you're going to need to watch more than the first two episodes. Yes, the character exposition is retarded and has no purpose… unless… Oh my god. This writer is a genius. He's actually making fun of other anime for having that! And the fanservice! Of course— No. It's bad.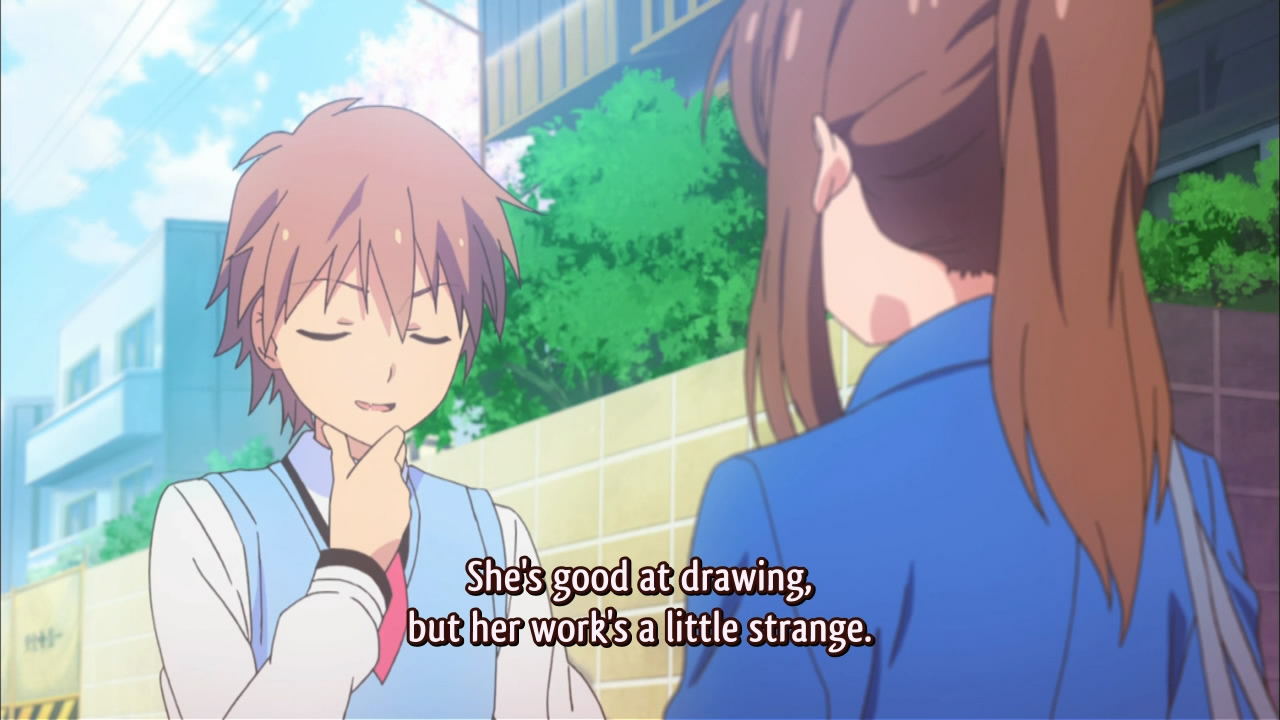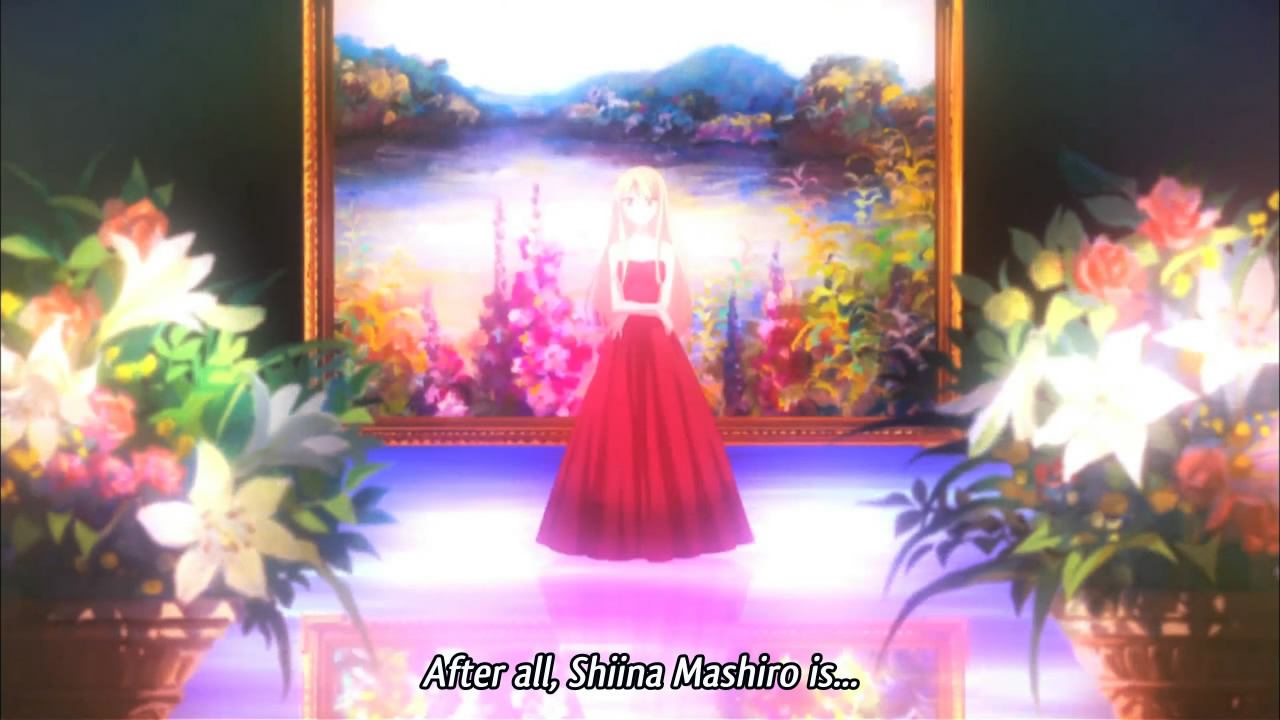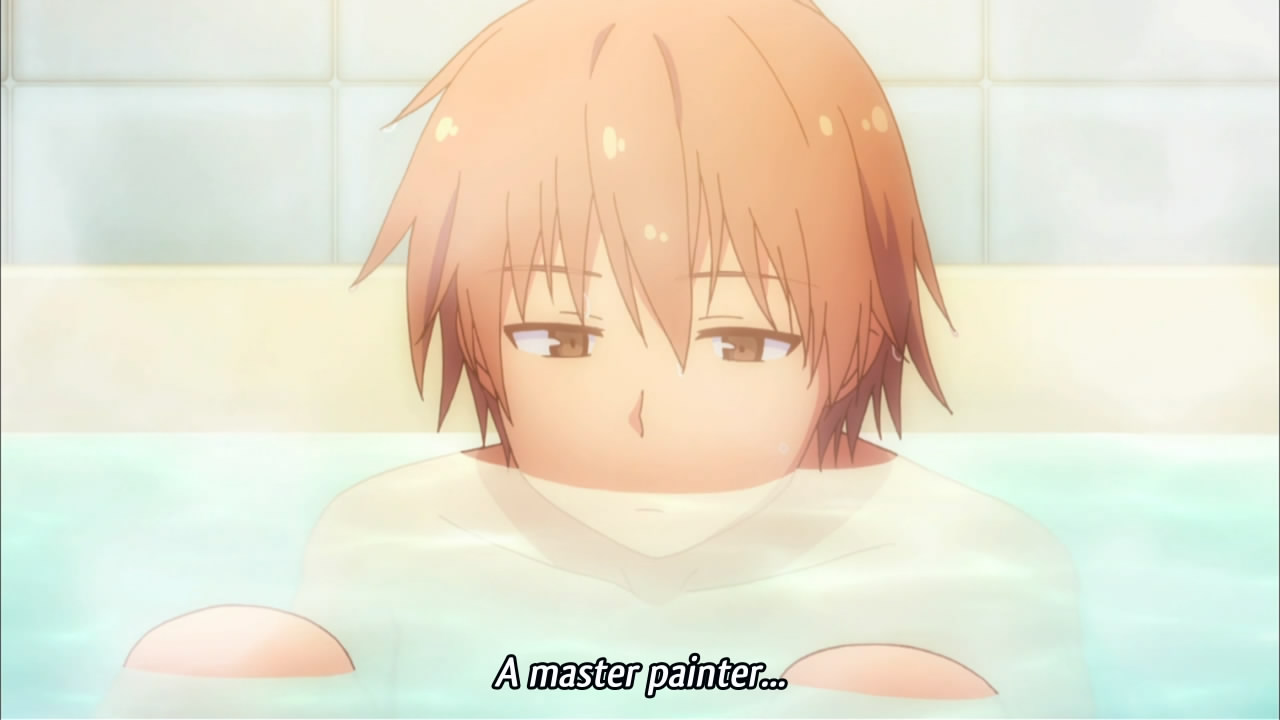 Okay, moving on! Episode two has more fanservice shit. Kanda Sorata, the protagonist, had just started feeling good about himself. He initially had no goal in life, so gaining Mashiro, someone who could look over, someone who needed him, was a blessing. Because she couldn't do so many things on her own, his life had some much needed purpose and direction, and I'm sure Sorata felt some sadistic pleasure and superiority complex while caring for her. And this! This is where Pet Girl shows its genius. It sets up all these cliché as fuck situations, then blows it up in the viewers' and Sorata's faces like some joke. In the beginning of the third episode, it's revealed that Mashiro is actually an accomplished artist, and Sorata's a huge asshole for thinking he was superior to her – quite the blow to white knights everywhere, if I say so myself. It explicitly shows Mashiro doesn't even need Sorata. She's already successful. He's just her bitch as far as she's concerned. This is one of the main themes of the show: "There's always someone better than you." As if that wasn't obvious enough. However, most anime skate around the issue and never confront it. Every character gets his way or the obstacles just fall over with zero effort. This doesn't happen in good anime, and it doesn't happen in Pet Girl. Sorata is genuinely the biggest faggot ever for thinking he was superior to someone else without any accomplishments to his name. Oh, it doesn't stop there. He continues to avoid the issue and decides the best course of action is to just leave Sakura Hall. It's a little painful to watch and see this guy completely dodging his problems and blaming others. Pretty realistic, though a little ham-fisted, but it's still leagues better than other anime that won't even address that change doesn't come without effort.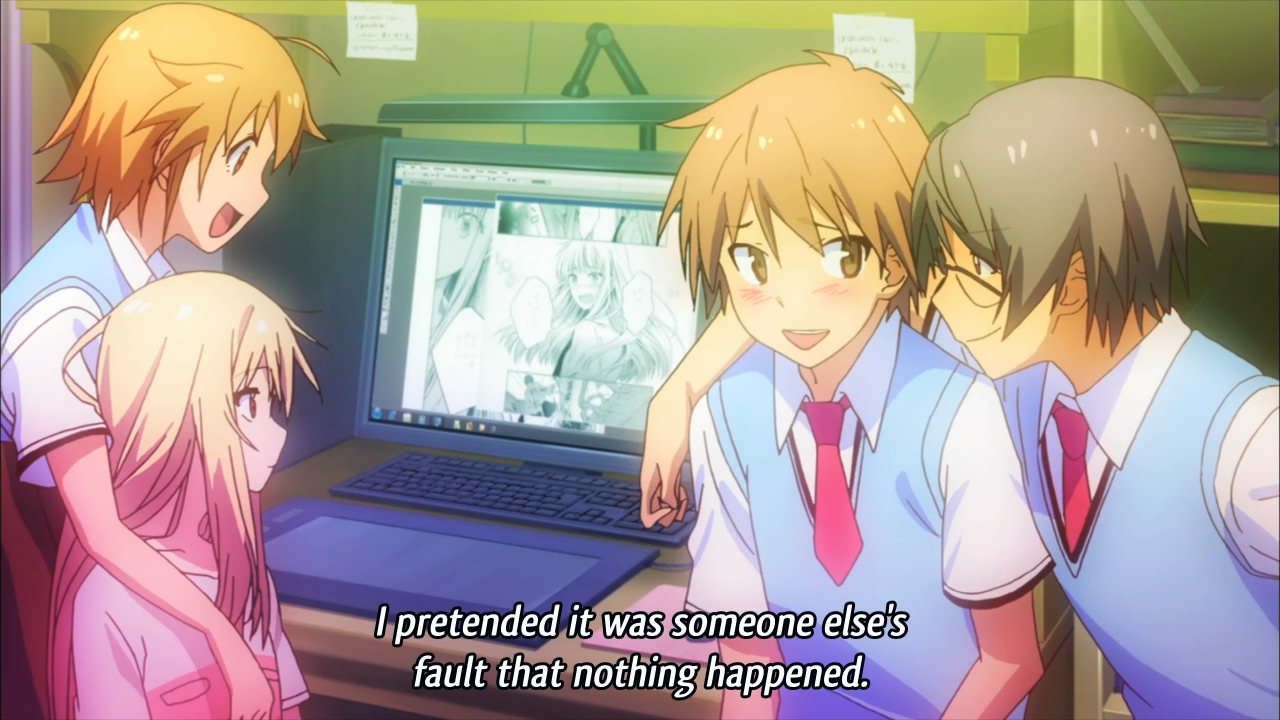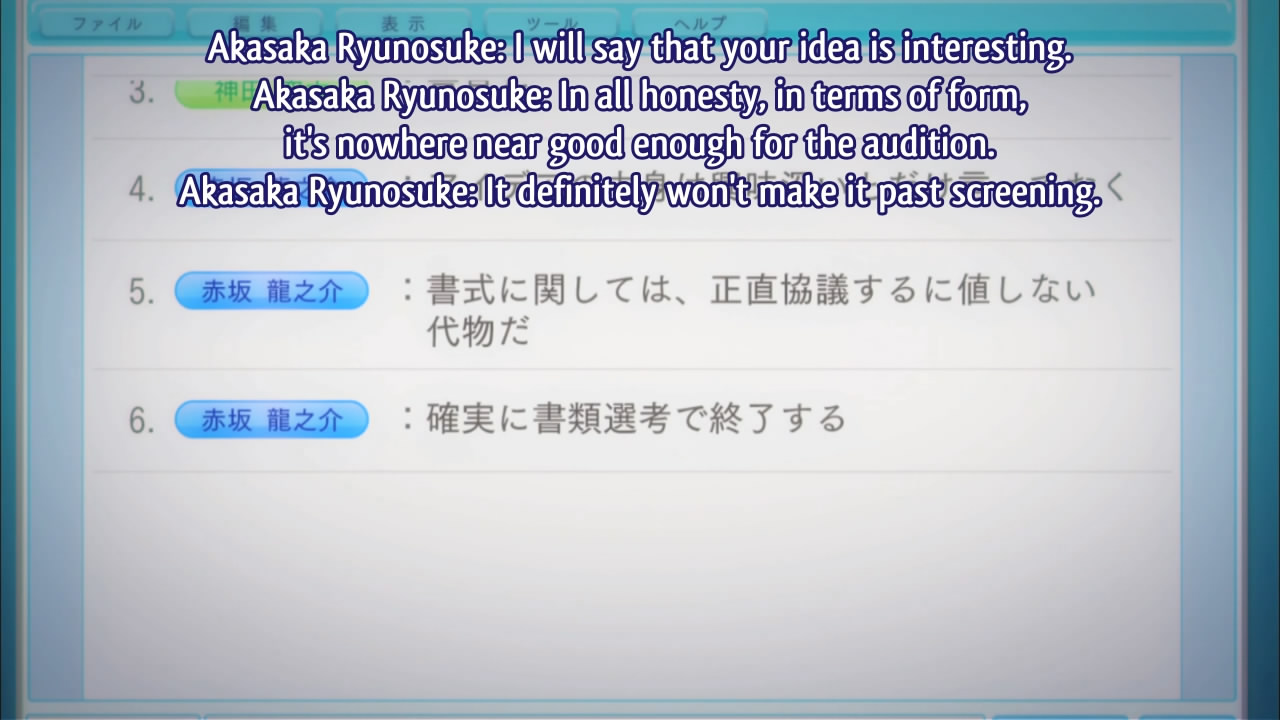 Luckily, it's not all doom and gloom. Sorata finally comes to terms with his faggotry and realizes that he doesn't really want to leave Sakura Hall. He also finds some direction in his life and decides to become a video game programmer. He's making progress, but isn't likely to succeed anytime soon – another great thing about Pet Girl. Like most shitty anime, the protagonist is supposed to be a relatable cardboard cutout nice guy. However, the shittiest of anime don't like to bring up character flaws, or if they do, it's something stupid like "hurrdurr I like porn or big boobs," and the girls still fall for him. It's stupid, terrible, and insulting. What makes Pet Girl different is that Sorata still fails even with his newfound direction. He just started, so of course that would happen. Seems obvious, but there are plenty of other anime I find unwatchable because the protagonist has no redeeming qualities or real flaws, yet everyone loves him (e.g., 99% of harem anime). Pet Girl succeeds where other anime fail because it has good writing: It's willing to admit failure is an option – a scary thought for the invariable horde of otaku who want some escapist fantasy shit from this show. This isn't some shounen where there are life and death battles, completely removed from real life. Even seinen has fairly bullshit conflicts. Mundanity and dying alone are about the only realistic fear in those kinds of comics. Instead, Pet Girl realizes that finding what you want to do with your life is some deep shit, and the stakes are implied to be very high. It's not just a problem facing high schoolers either. It affects everyone.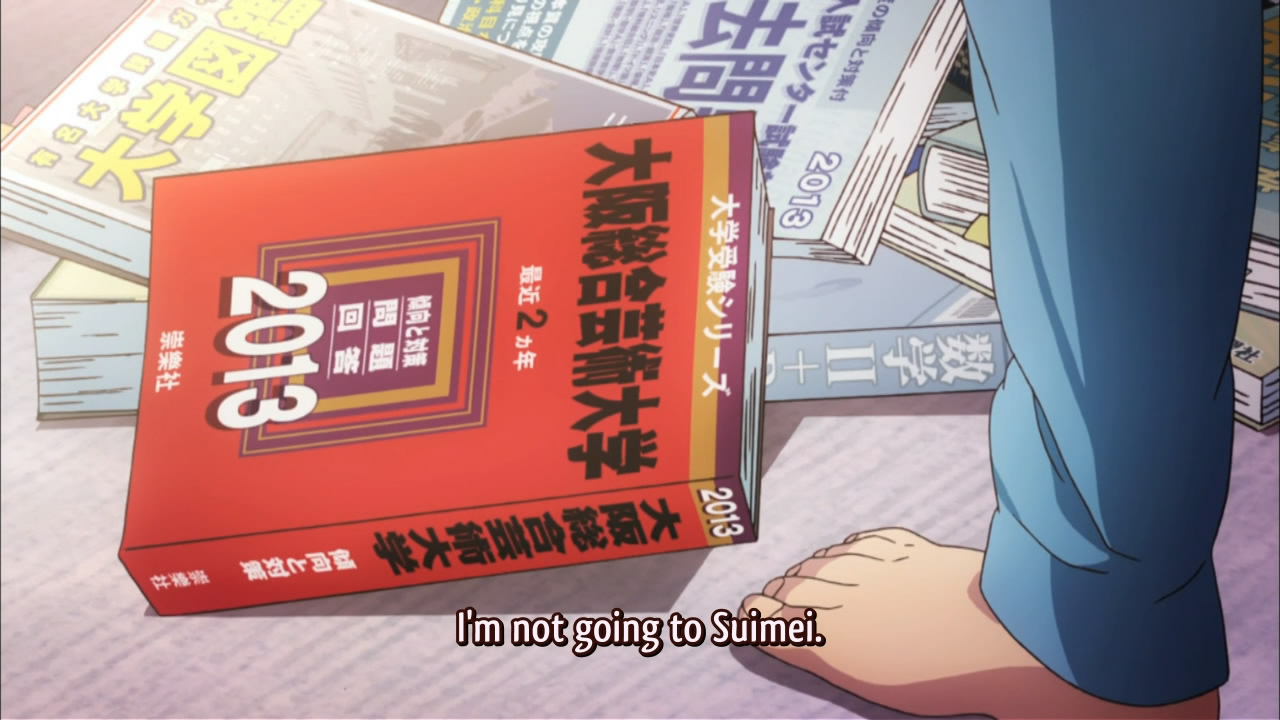 School and work, those are great, but what about the romance? You know I'm all about the romance, so don't think I'd forget! Pet Girl's romance is fairly good because it's not about the generic "omg I just met you and now I love you forever even though you are a useless bum" type of love. It also deals with issues of romance that seem cursory to other anime. Sorata and Mashiro's romance is rather contrived, but I like it a lot more now that Sorata is able to admit Mashiro is a superior human being, despite being autistic as fuck. Okay, not really superior, but love is between equals and whatnot. It's great that Sorata can see Mashiro as a person and not as someone who needs to be saved. The two senpais' (TL Note: senpai means "fuck") romance is slightly more interesting. This is also probably the first time the established beta couple isn't working out so great. They obviously like each other, but there's something stopping Jin from reciprocating her advances. See, this is romance done right. Jin loves Misaki, but he respects her as well. He doesn't want to limit her future with him by going to a university and Osaka and whatnot. This is the kind of shit that's somewhat realistic, instead of hoping love will conquer all because that doesn't always work. Their relationship reminds me of Sumire and Kitamura from Toradora. In fact, they're almost identical. Only time will tell what happens to Misaki and Jin. I love Pet Girl's treatment of romance. The characters (well, the writers) seriously consider the effects of relationships more so than other shows do. It's refreshing to see a change from the usual confession to happily ever after-type ending.
Overall, Pet Girl is a great change of pace from other anime because it's willing to talk about the negatives as well as the positives. Like life, you have to take the good with the bad. Pure success breeds contempt and boredom, so it's nice to see characters working hard, some failing, love not blossoming like it should, etc. Sorata, Jin, Misaki, and Mashiro all work together to create a show that's worth watching because in what would otherwise be the usual autismoe fare that takes place in a high school, Pet Girl tackles issues most anime wouldn't dare confront.
For my closing statement, I'll just say that ponytail girl is a bitch.