Translation review: [GotWoot] Tamako Market 02

This entry was posted by Vale.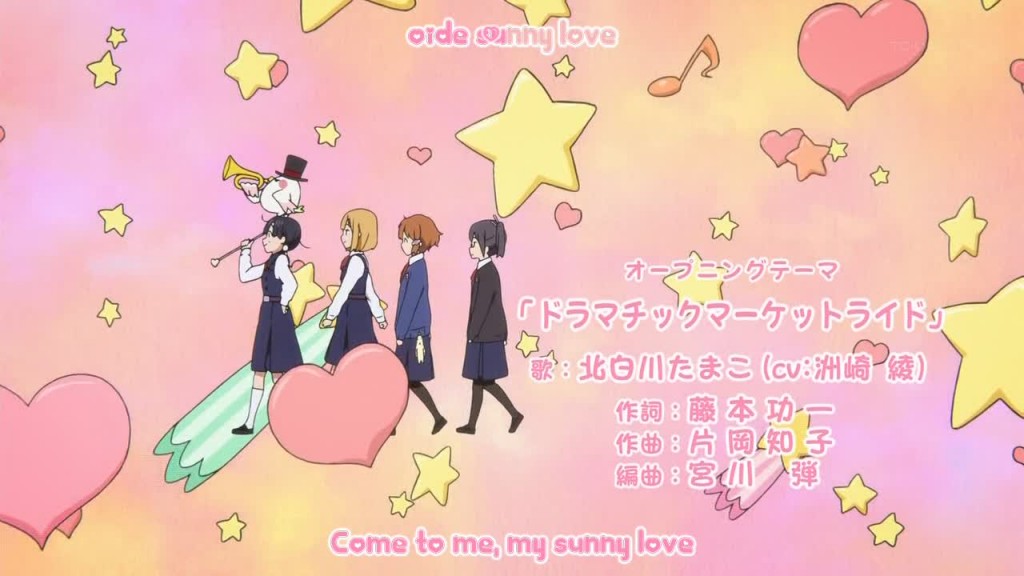 I'll be interested to see the official lyrics. Could be right for all I care.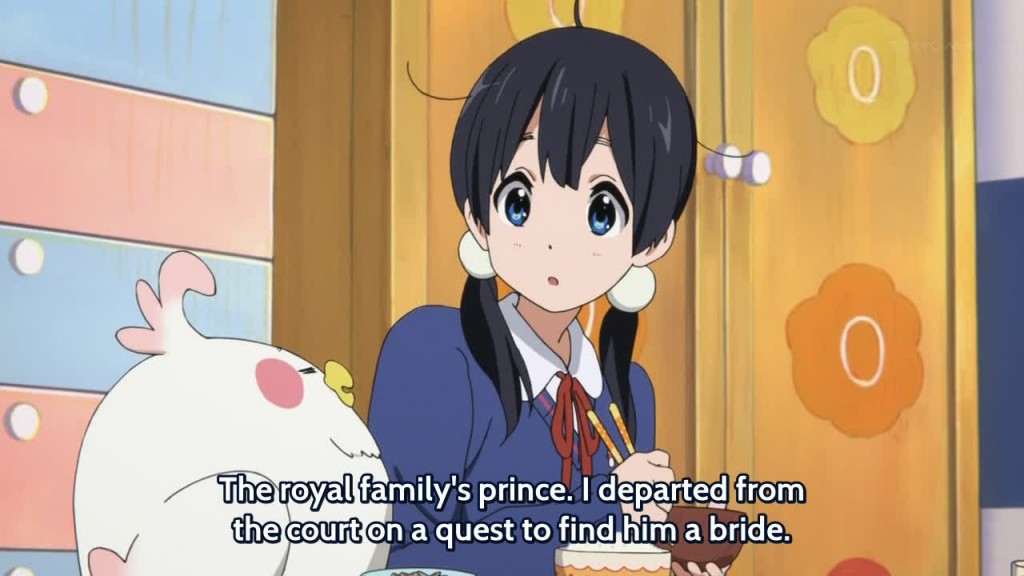 I like it how the bird's lines are written.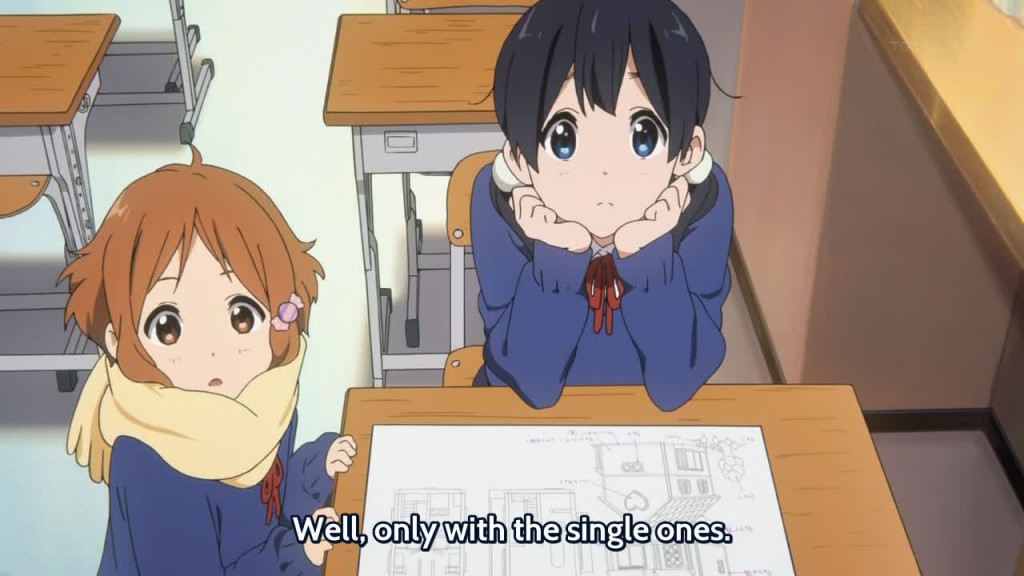 "You're still single, though."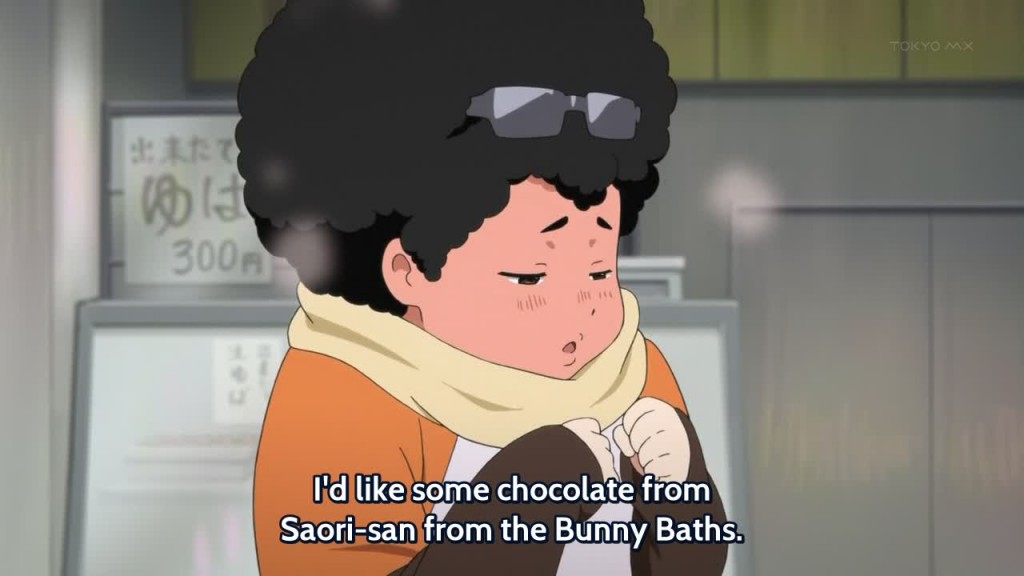 Sayuri.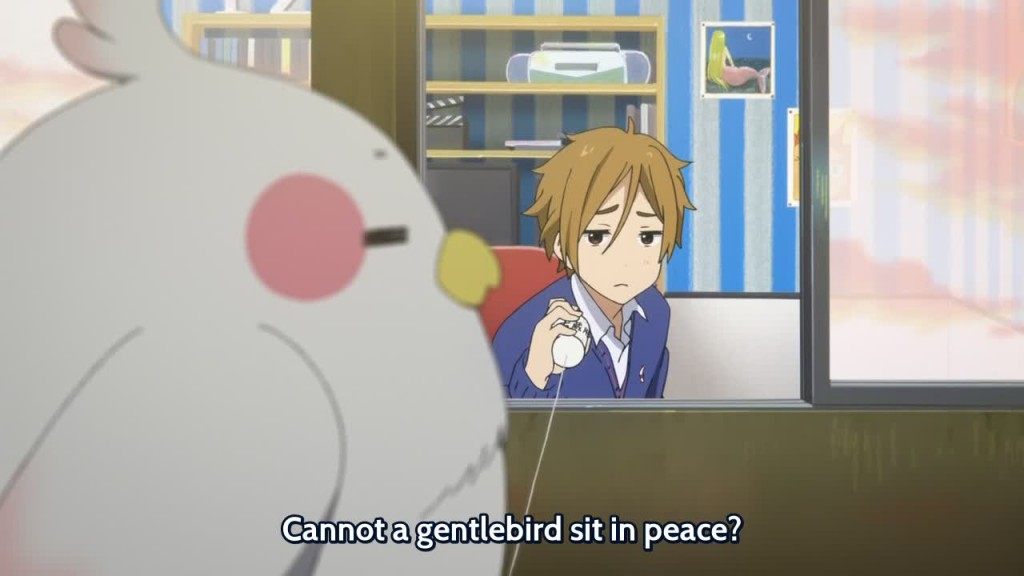 I lost it.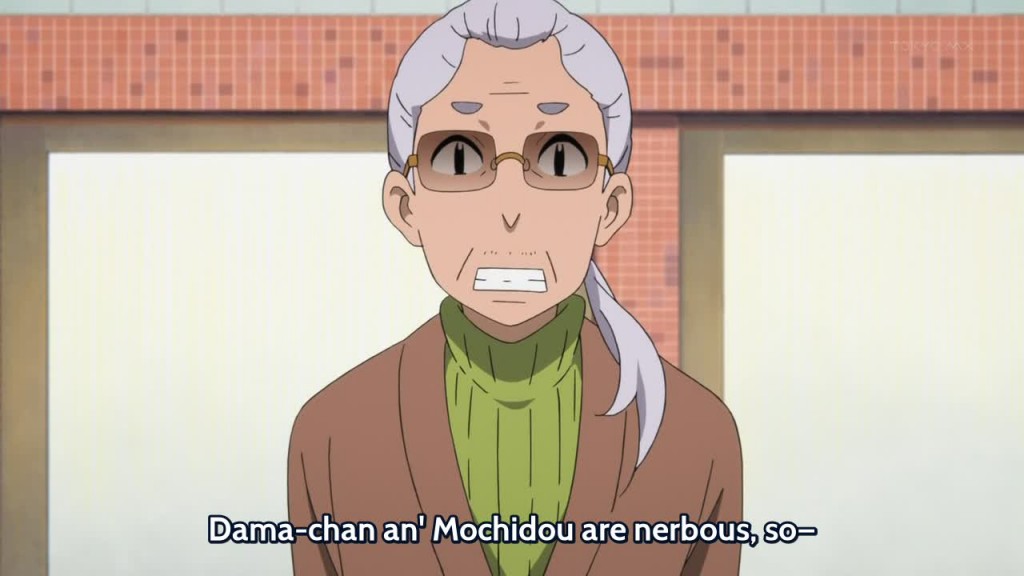 Yeah okay.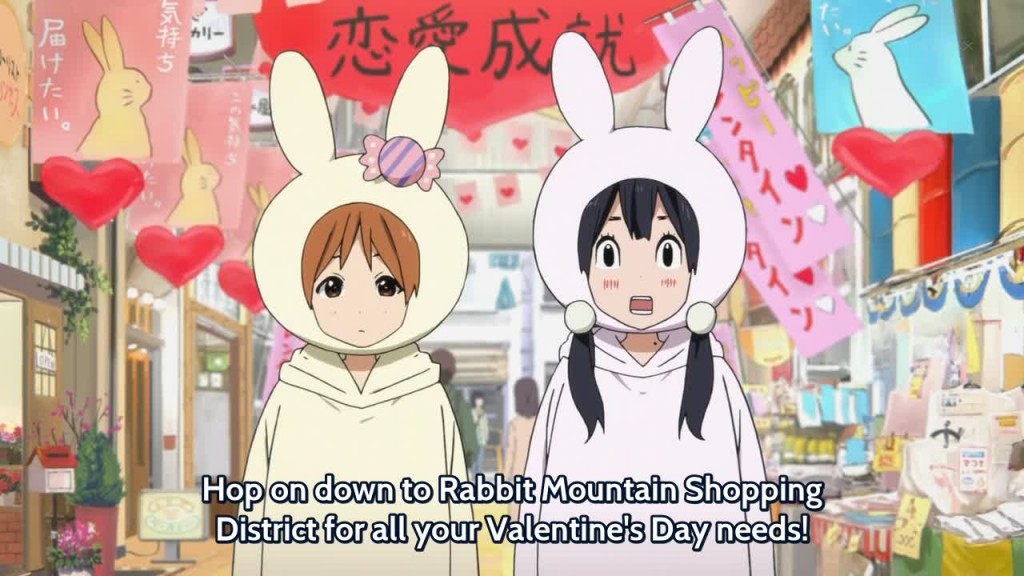 Earlier it was called Usagiyama, and the bath is Bunny Bath… Let's just try to be consistent, okay?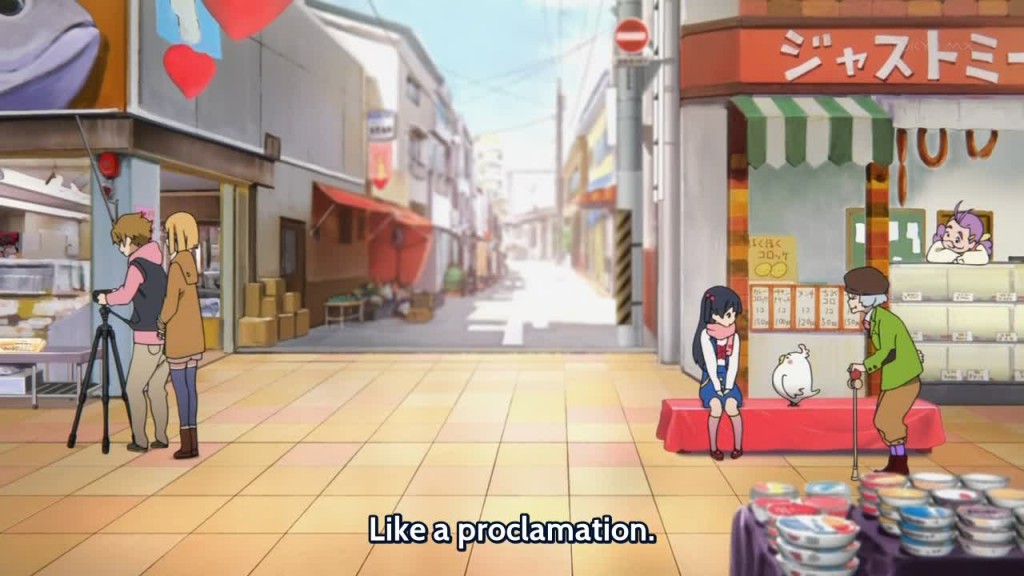 宣伝, not 宣言.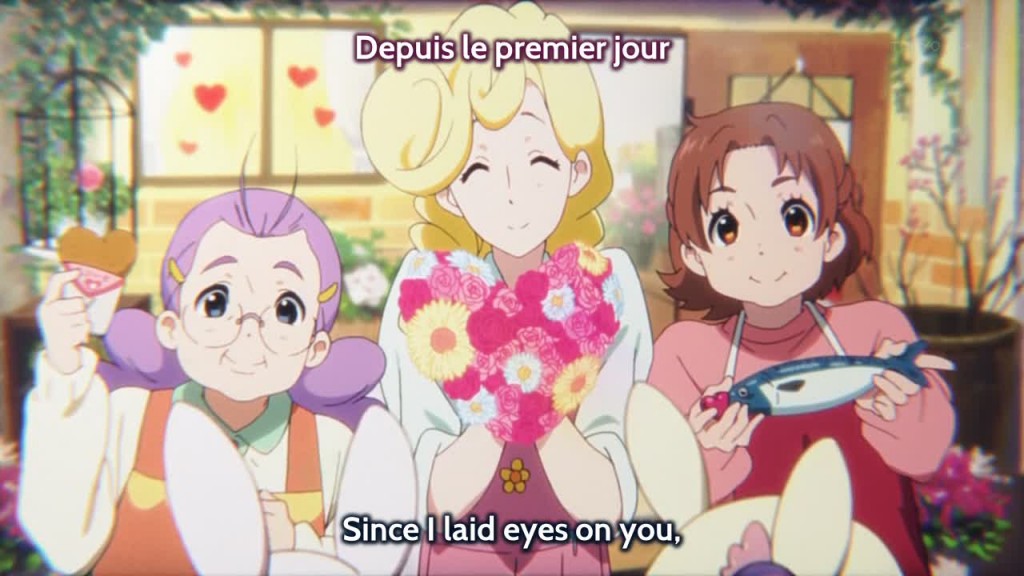 The French song's done.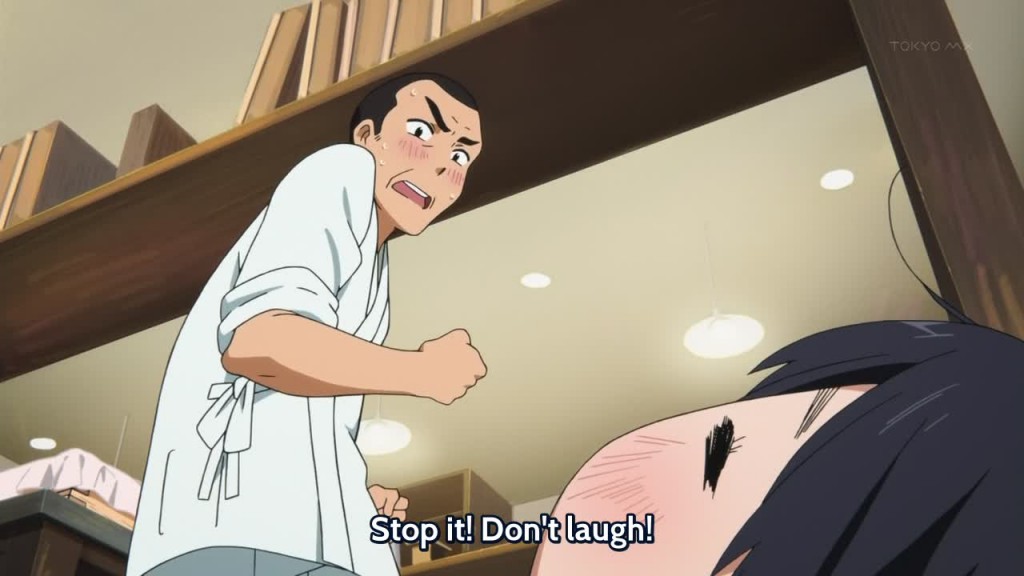 This line must be really difficult.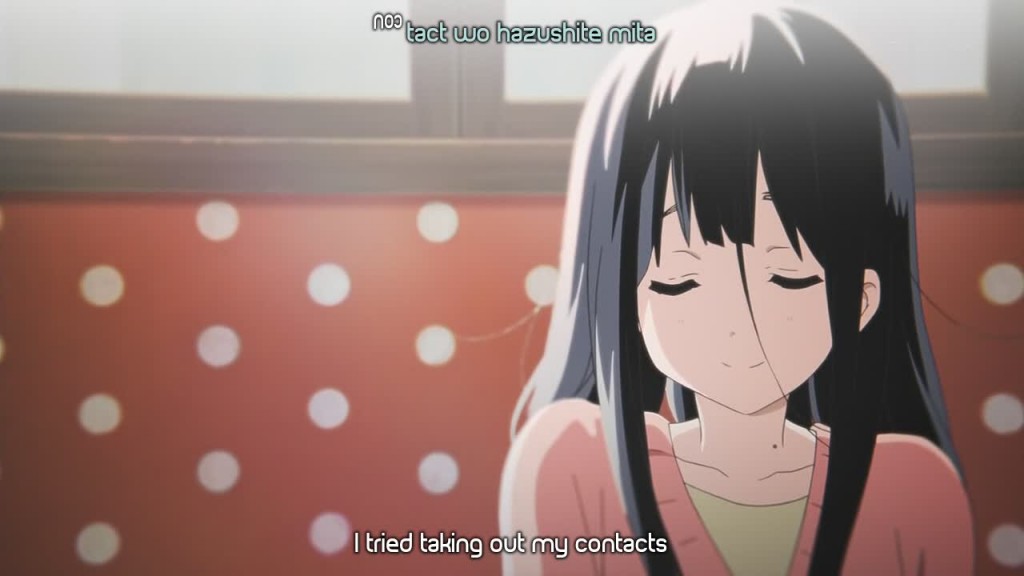 Fine.
Conclusion: Great
Accuracy: 8/10; Flow: 9/10; Atmosphere: 8/10
There are only a few mistakes, and the bird's lines are done well. The French song is subbed too. There's some inconsistency about the rabbit-bunny-usagi names. Honorifics are kept.