Translation review: [Hatsuyuki-Hybrid] Vividred Operation 01

This entry was posted by Vale.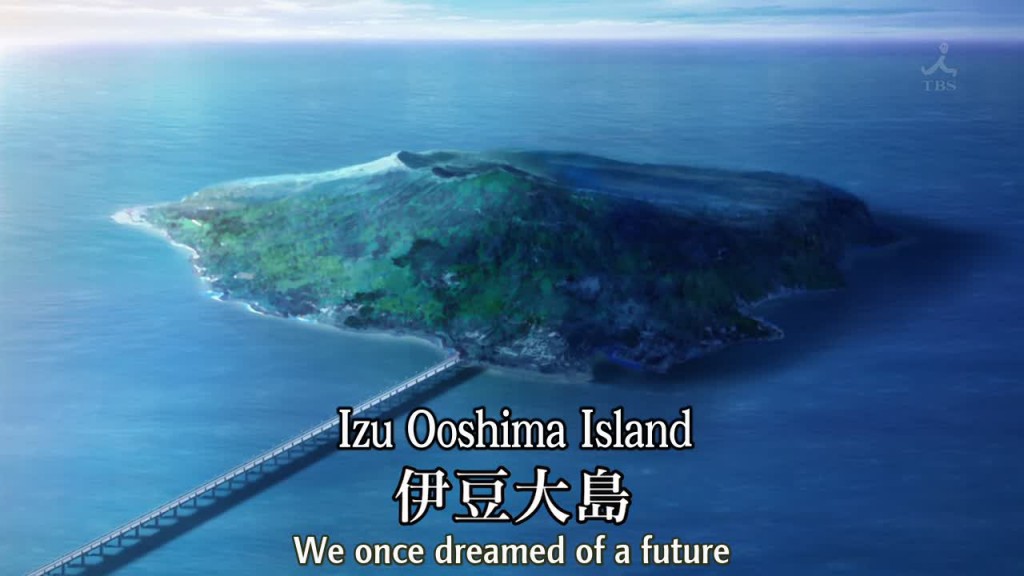 I doubt Akane ever dreamed of such a future, considering she grew up in it…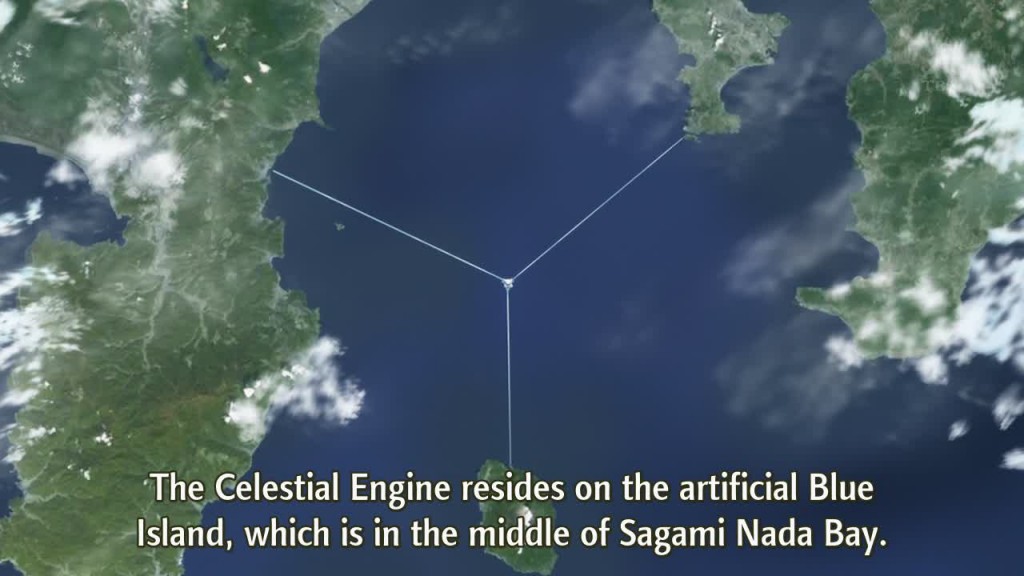 Nada? On the next line I'd use plural for "satellite". One could hardly cover the whole globe.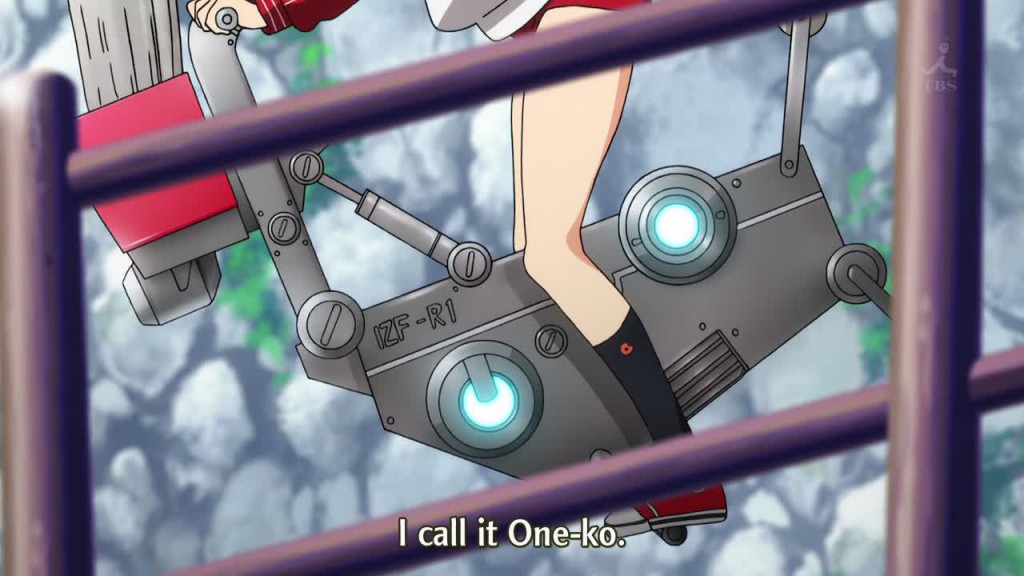 I'm pretty sure that should be "doggy" or "puppy".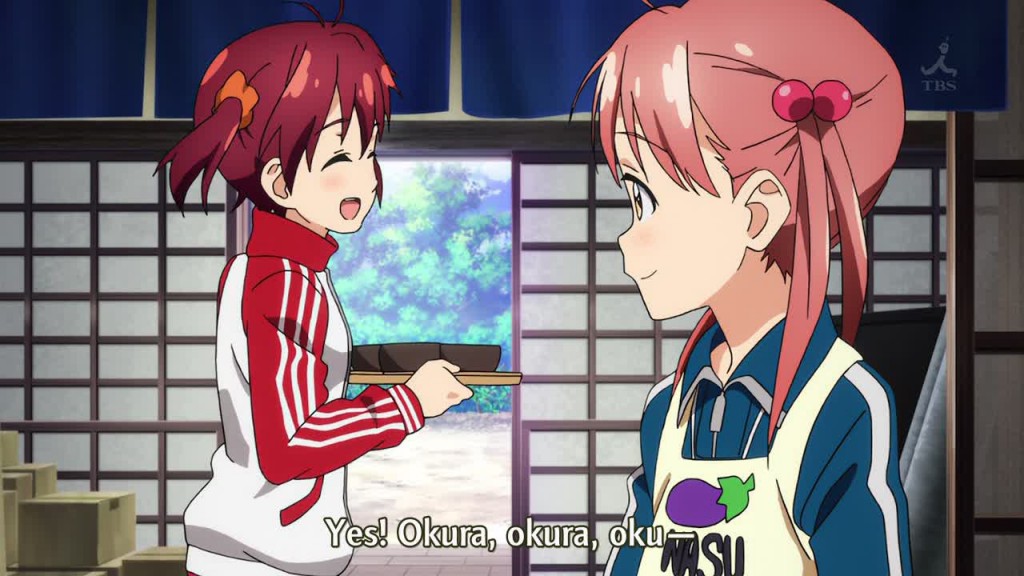 It's called "okra".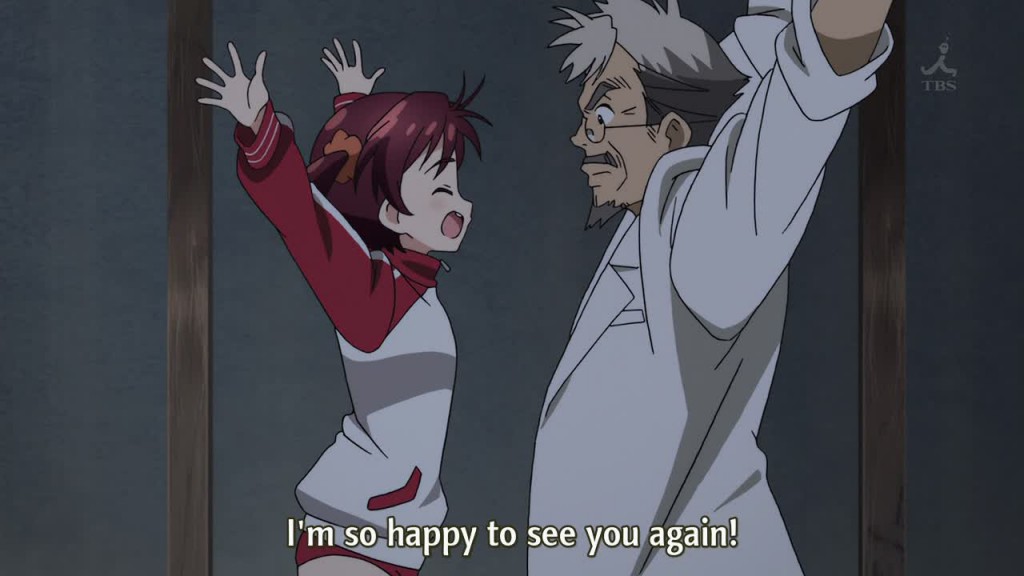 Timing's messed up here.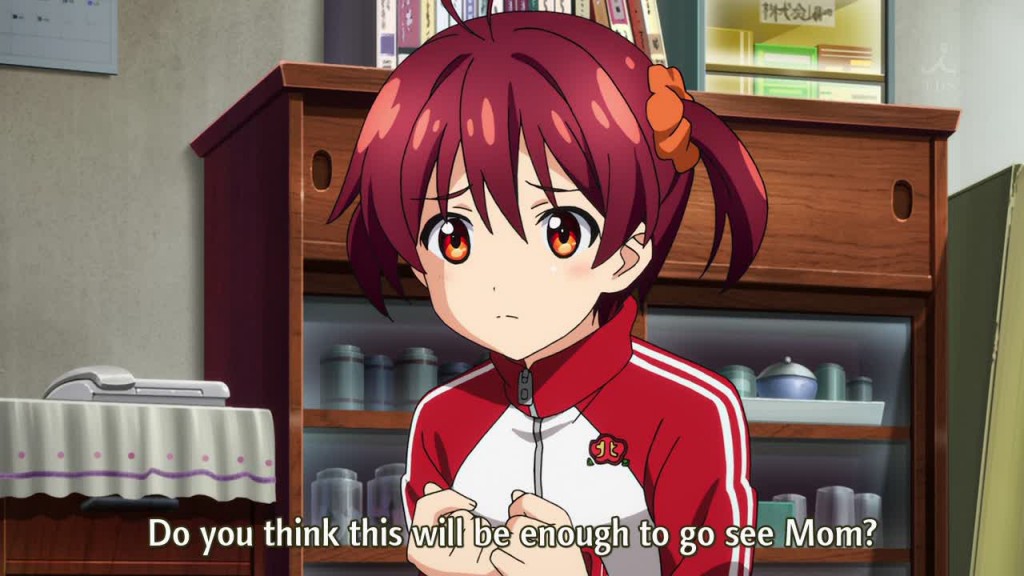 "… until we visit Mom next?"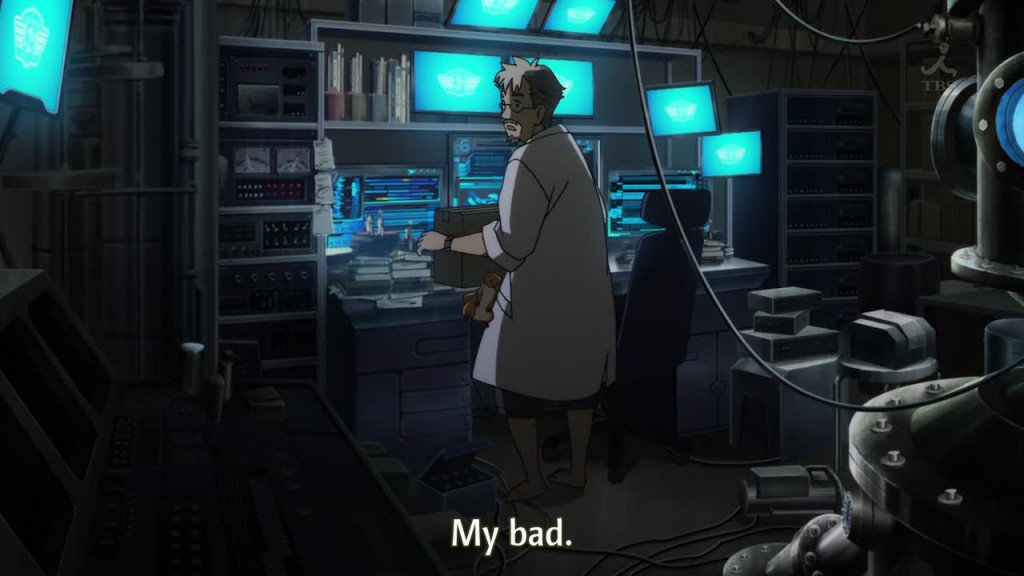 If you want to sub these lines, put "heave-ho" and "whoops".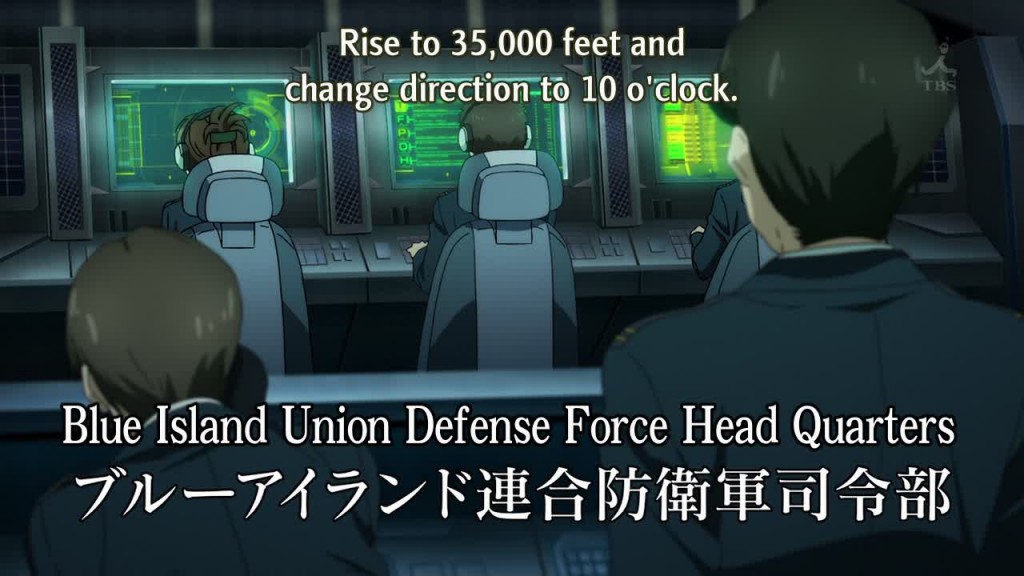 Why 10 o'clock?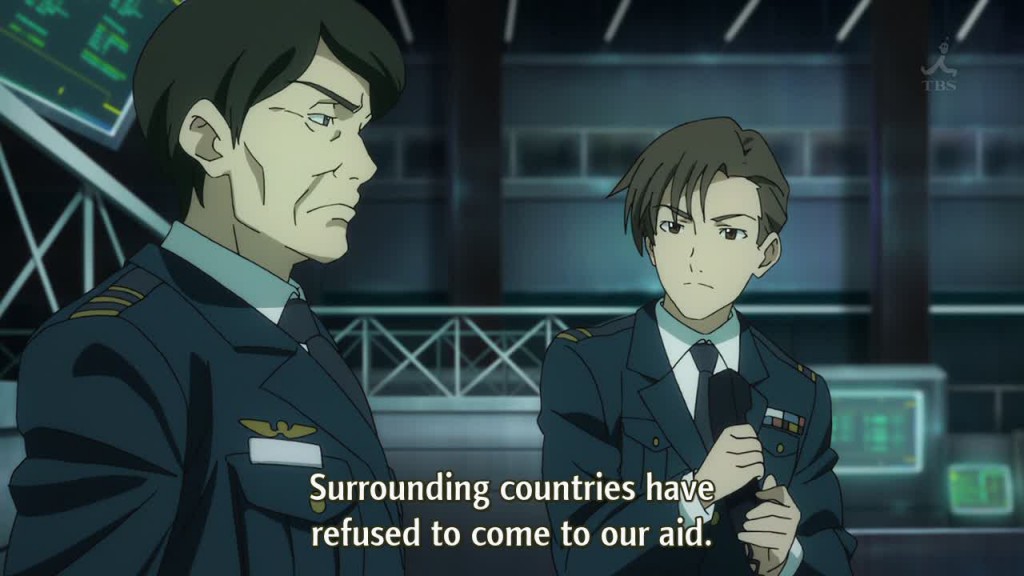 No. They're denying it's their doing.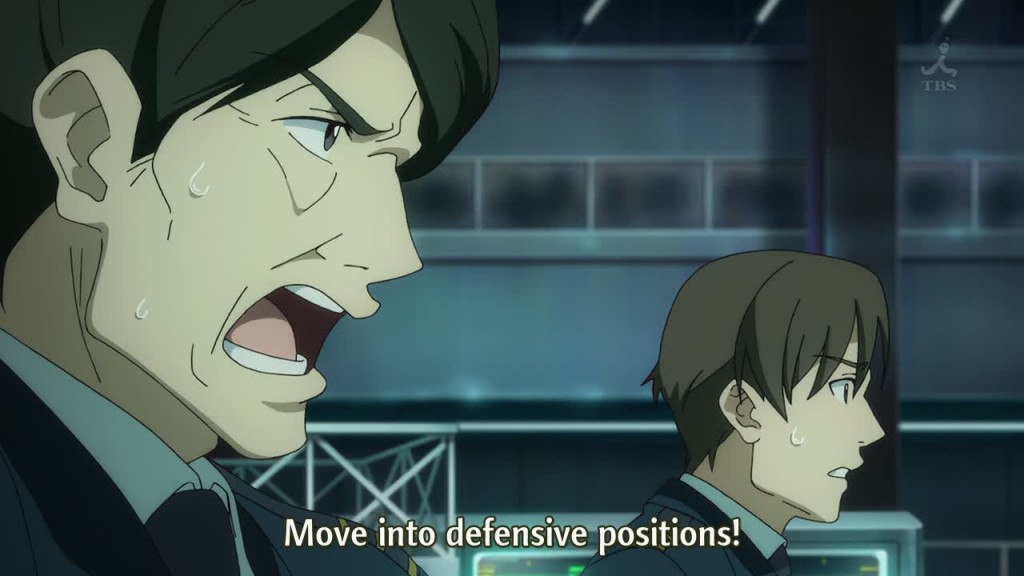 That's an awfully simplified way to put it.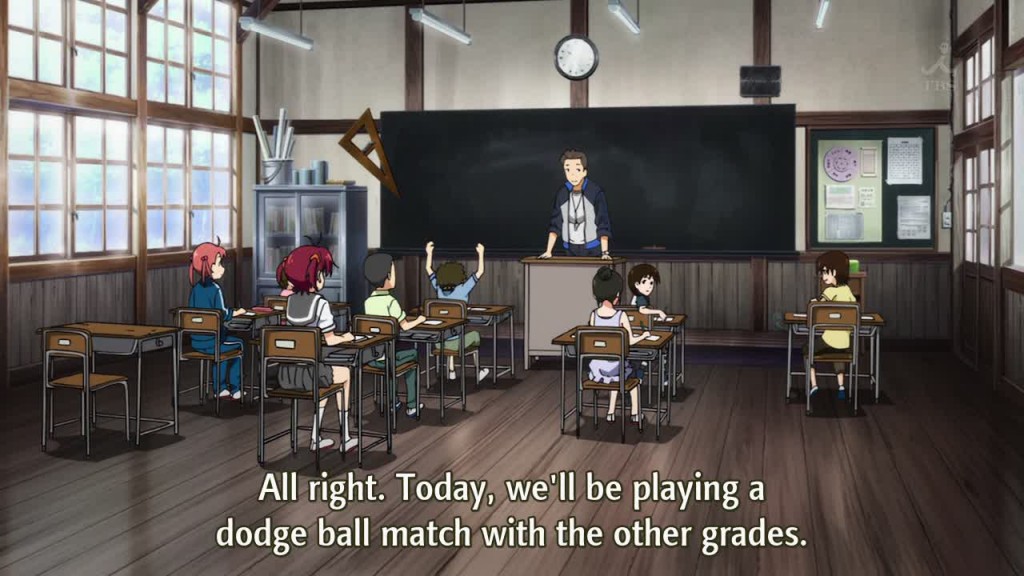 Except that all grades are present.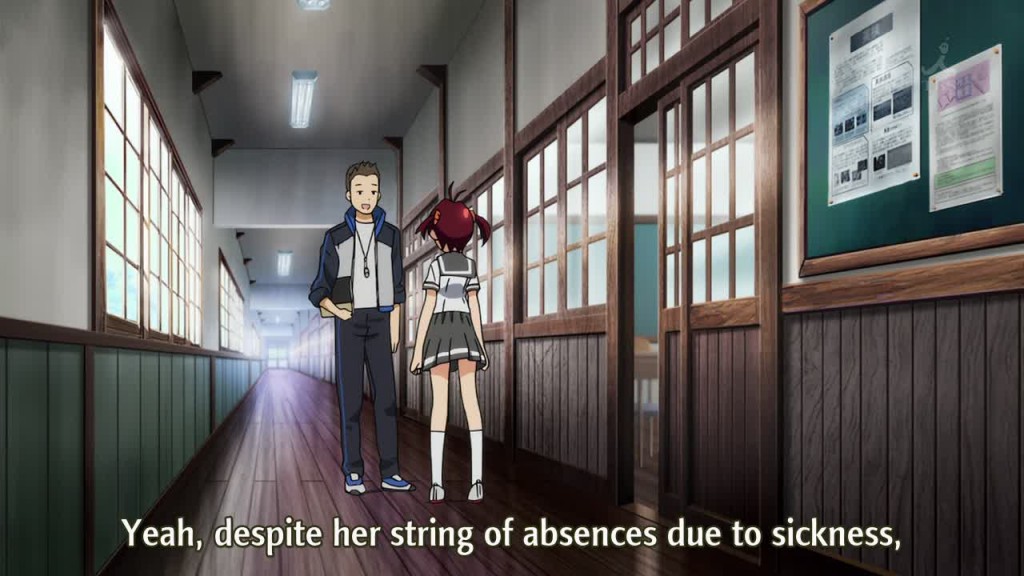 Well, the words are all there, they're just connected in the wrong way.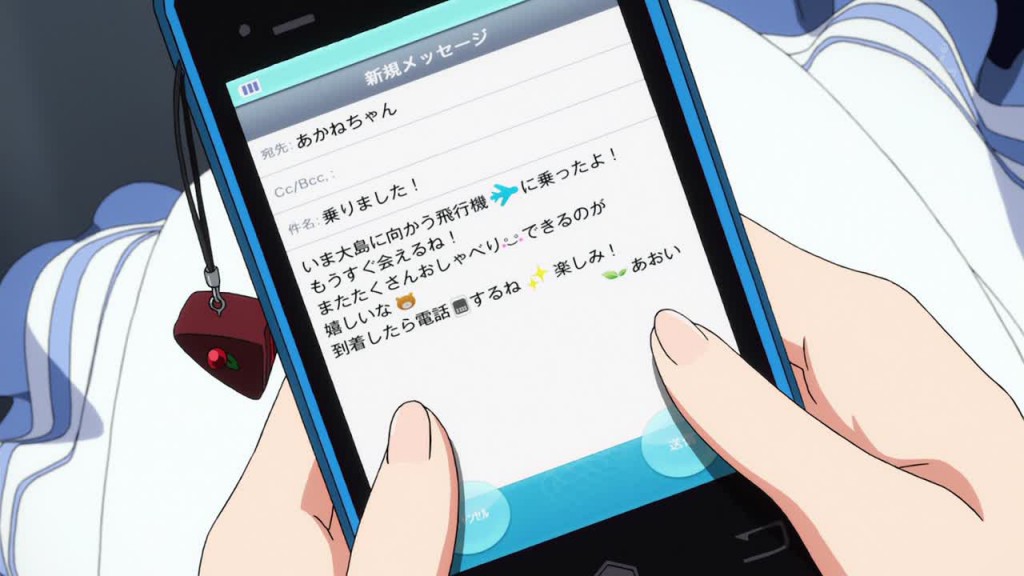 Cool typesetting. (It's funny because it's typeset a scene later.)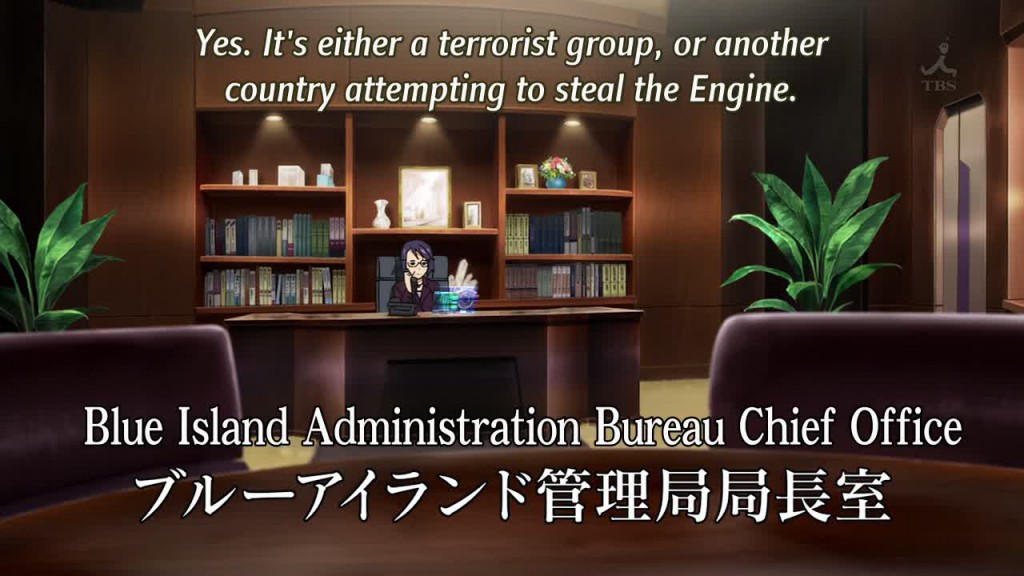 Steal it how?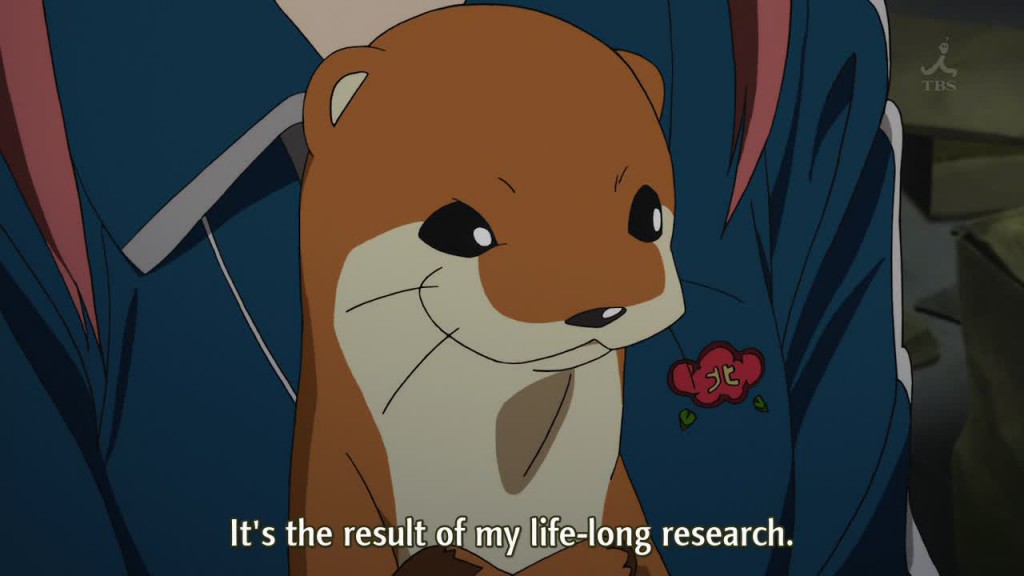 Half a lifetime.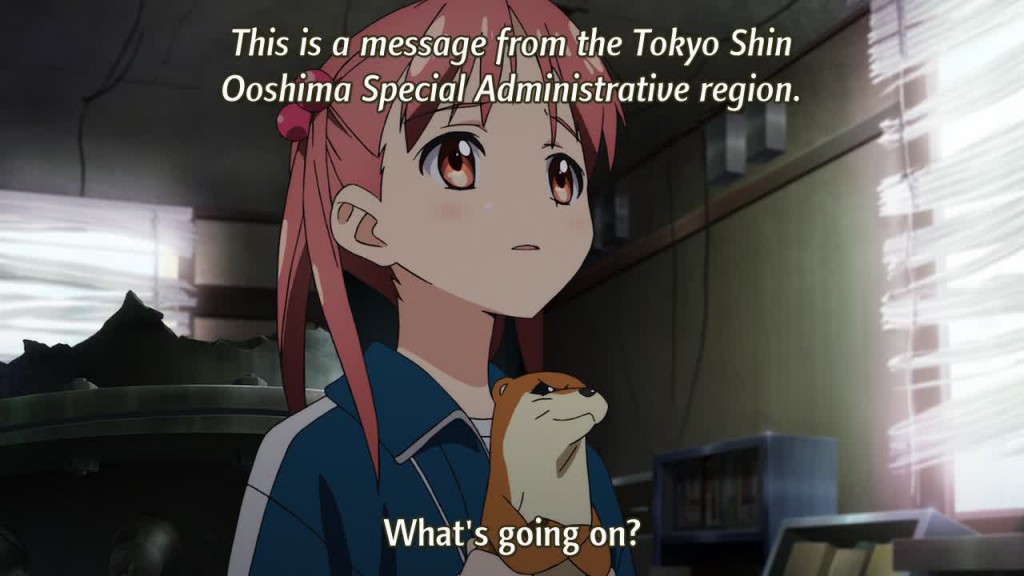 By this point the announcement is saying something completely different.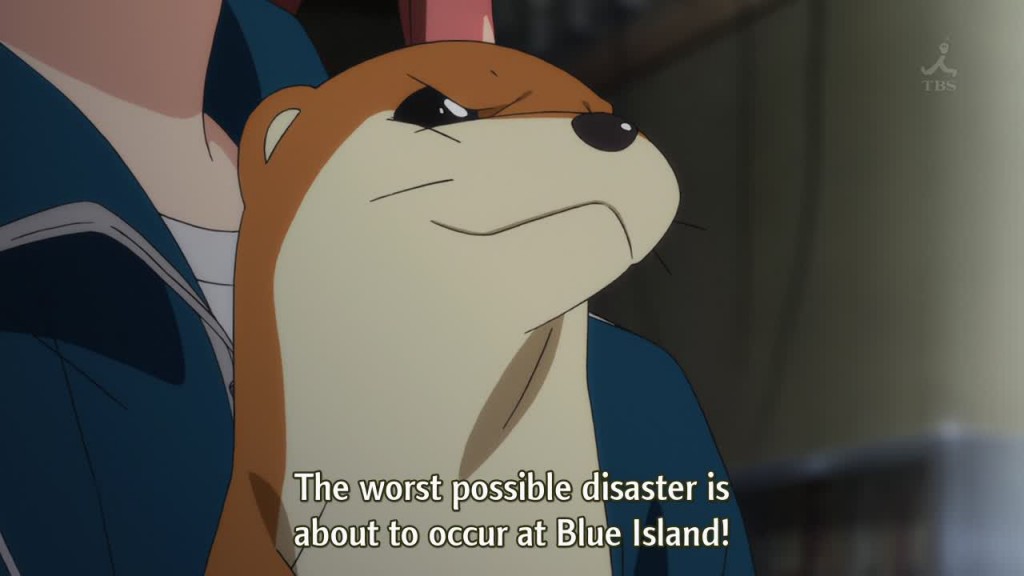 He's calling the Alone a disaster. It can't really "occur".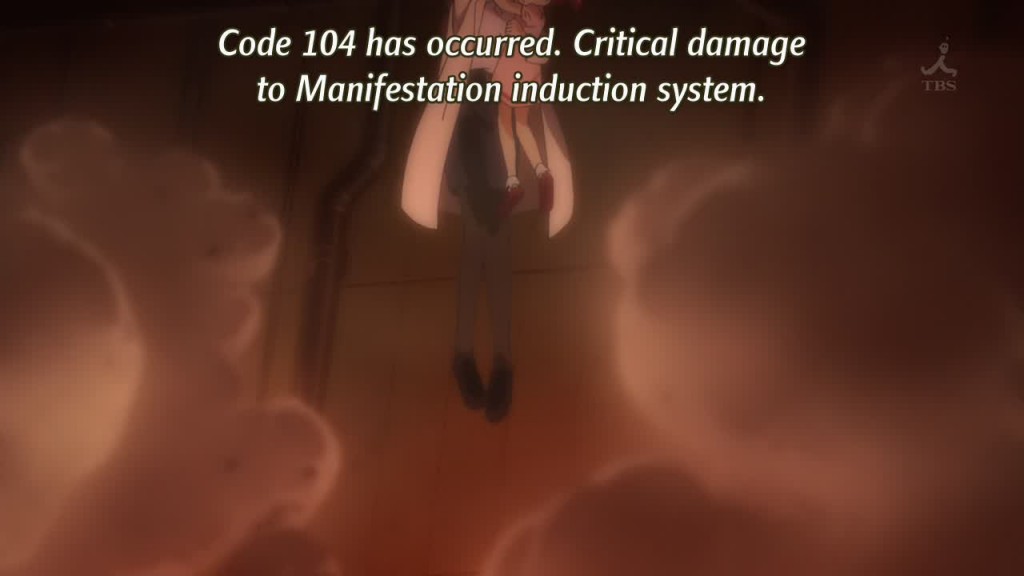 Manifestation?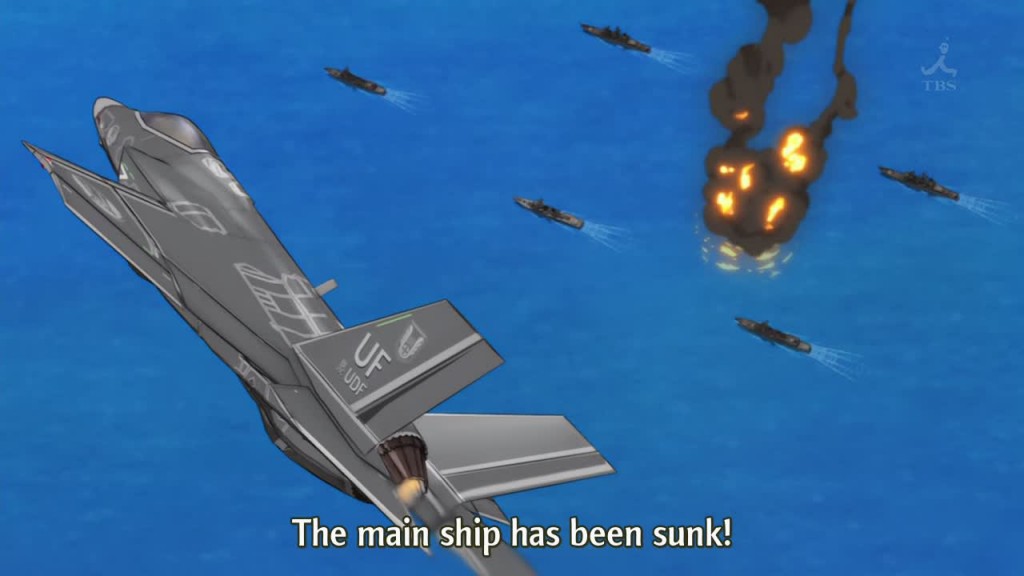 It's 金剛 (kongou, adamant, the name of the ship), not "main ship".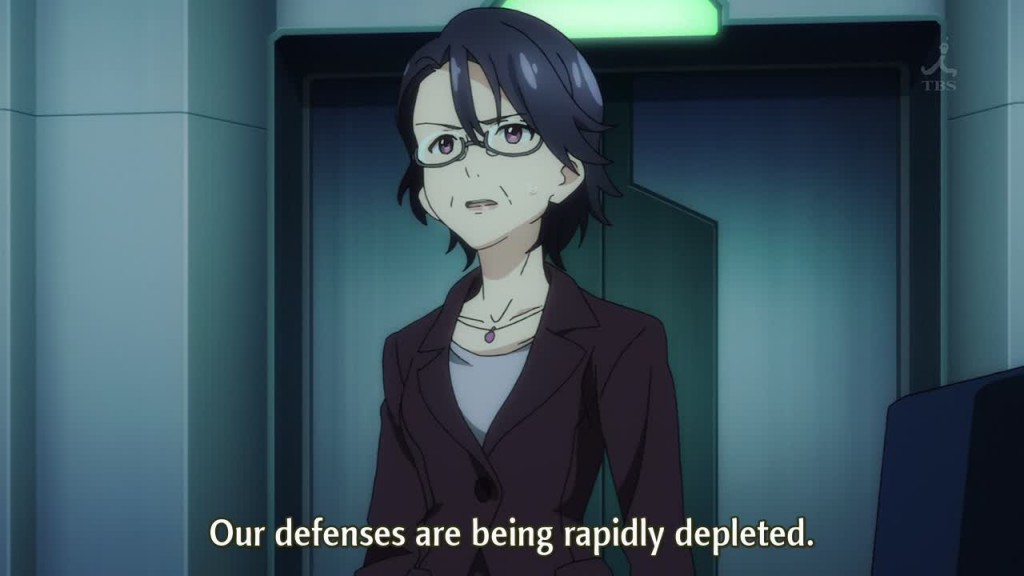 "The enemy broke through the second line of defense."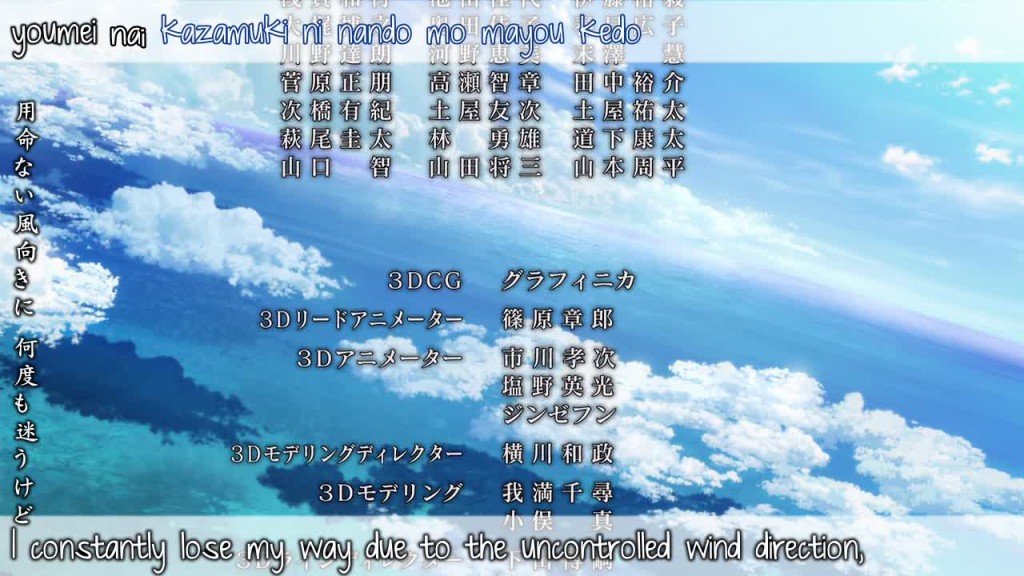 Even though the lyrics are really clear, there are some misheard words (that 用命ない made me chuckle).
Conclusion: Okay
Accuracy: 6/10; Flow: 7/10; Atmosphere: 7/10
Days slower than the other releases, the collaboration of Hatsuyuki and Hybrid still has more translation and timing errors than the other two releases together. Some lines read quite awkward too.