Shinsekai Yori: the queerats

This entry was posted by Vale.
Shinsekai Yori is very difficult to write notes about. Of course there's a lot I could go on elaborating about in the series, especially because the anime leaves out a lot and more of the narrative that explains almost everything in the books. But I simply dare not write anything before the story is well ahead, exactly because they leave out so much. I can't know when they decide to stuff those details back in, and I definitely don't want to spoil anyone. Anyway, now that with episode 8 we're past the timeskip (and the story's moved on to the second book), I can write about a few details worth mentioning.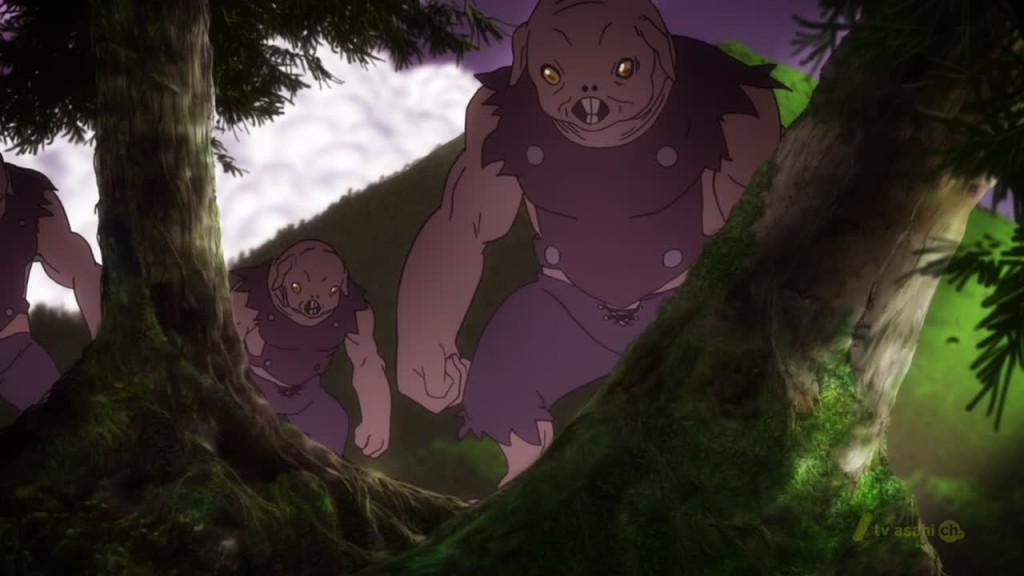 First, I'll write about the queerats. Queerats showed up in the second episode for the first time, when Saki saved one of them from drowning. Those queerats could hardly mutter a single word in a way that average humans could understand, and they looked like a weird mixture of a pig and a rat.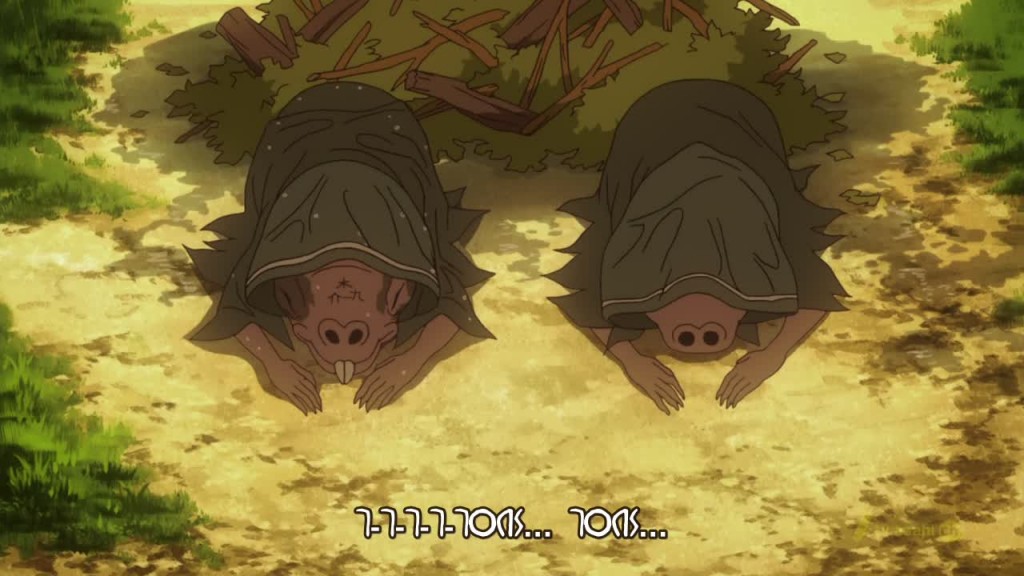 They are very subservient and obey humans without question. They fear the Cantus of humans and worship them as gods. However, they are not bound by the genetic and psychological shackles that humans put on themselves (as explained by the false minoshiro in episode 4), so they "cannot be trusted". No one knows how they'll act if they encounter someone without Cantus (such as young children), but you can get a good idea looking at queerats that don't know humans or never had to face Cantus before.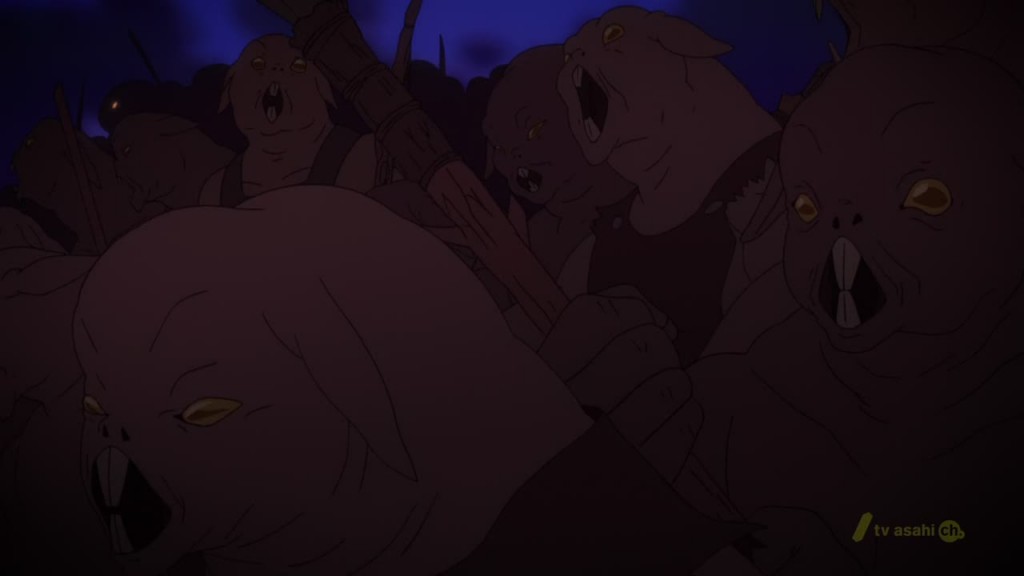 Let me do a bit of an excursion here. The name of the wild colony from the fourth episode onwards is 土蜘蛛 (tsuchigumo). This word literally translates into "ground spider", but it has much deeper connotations than that. First of all, there's no actual spider race with that name. It was used to refer to the tribes in ancient Japan who didn't bow to the emperor. They were considered wild, feral, and uncivilized. Thus, a better translation for the colony's name would be "Feral Spider" for example.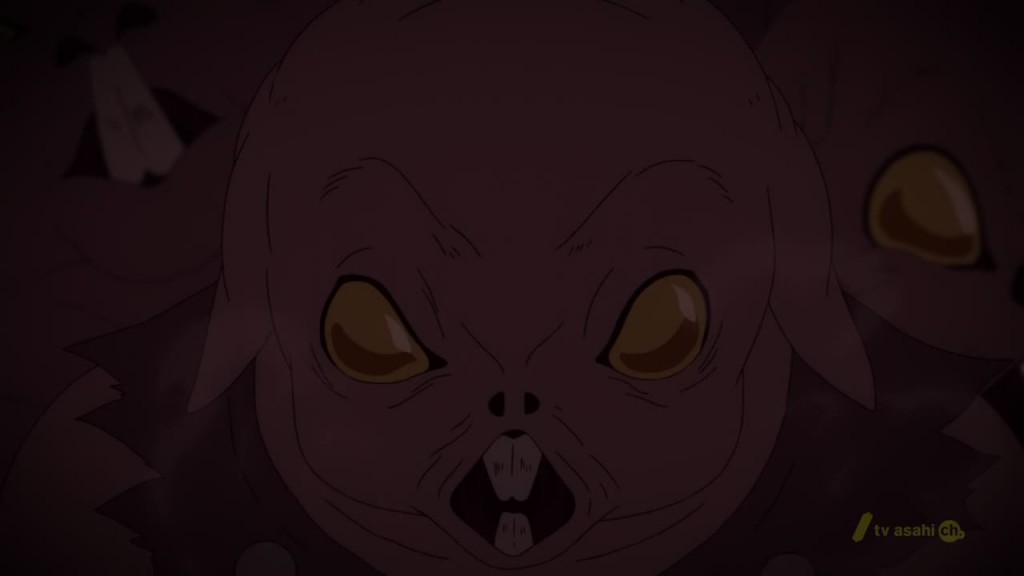 And here you go, this is what happens when queerats don't fear humans. They treat them just as any other threat. However, the Feral Spider colony is quite exceptional in many ways. Firstly, they are they only wild colony left in Japan. Every other colony answers to a human town. It isn't clear how or why the Feral Spider colony came to Japan. Not to mention they use technology and mutations like no other.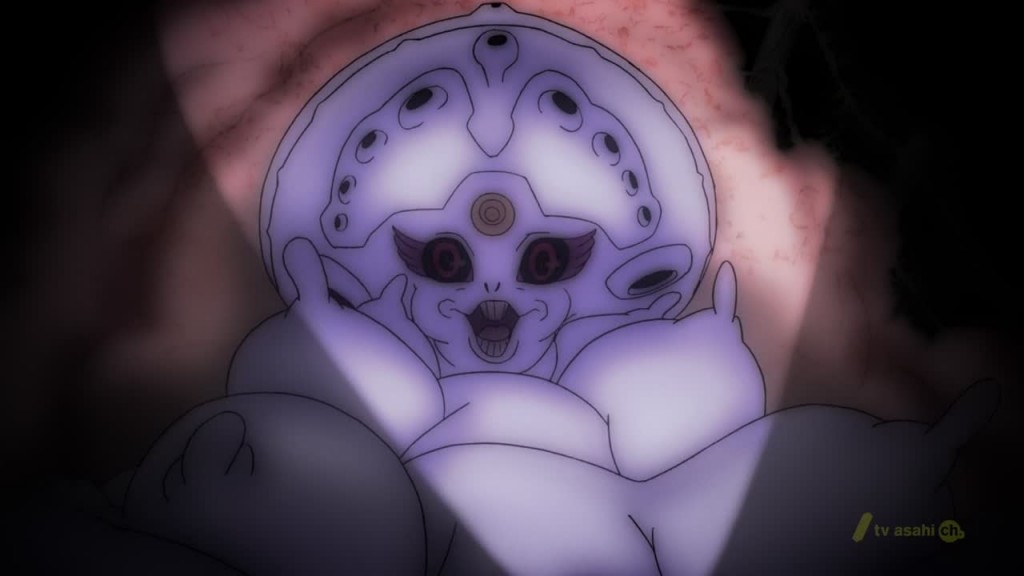 The queerats live in colonies just like ants or the naked mole rats they're thought to originate from. A colony consists of many individuals, from a few hundred up to tens of thousands. The queen is the center of the colony, the only fertile female. It always looks monstrous and huge compared to the other individuals in the colony, but that's normal. On the other hand, the queen of the Feral Spider colony (not showed on screen) is described by Kiroumaru in the novels as a hideous mutant like "nothing I have ever seen before".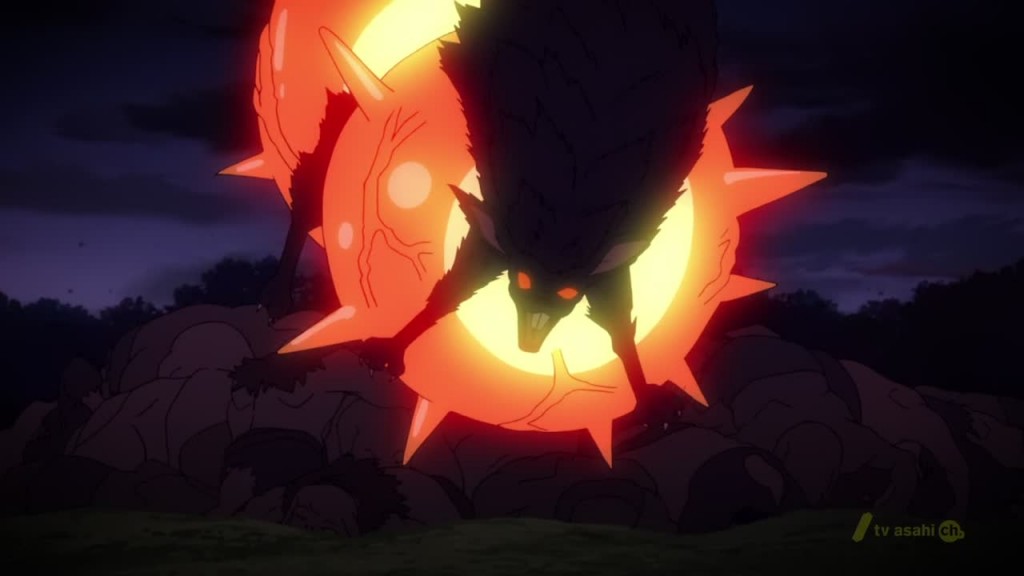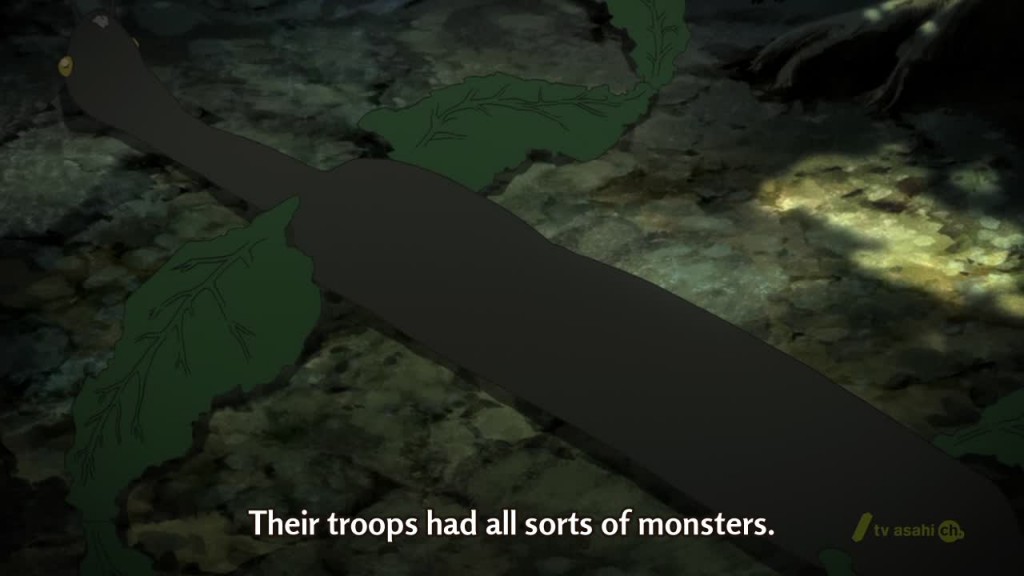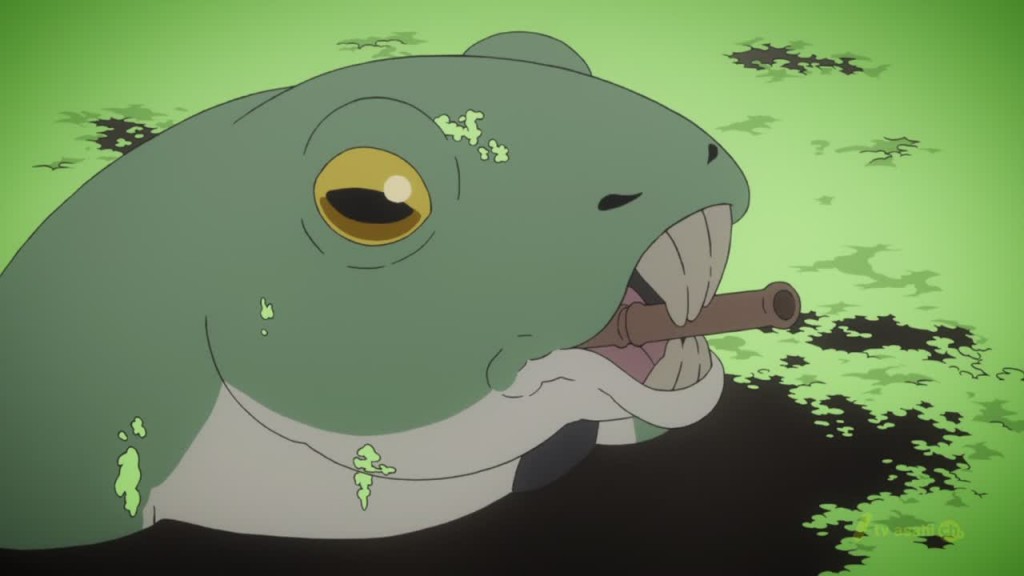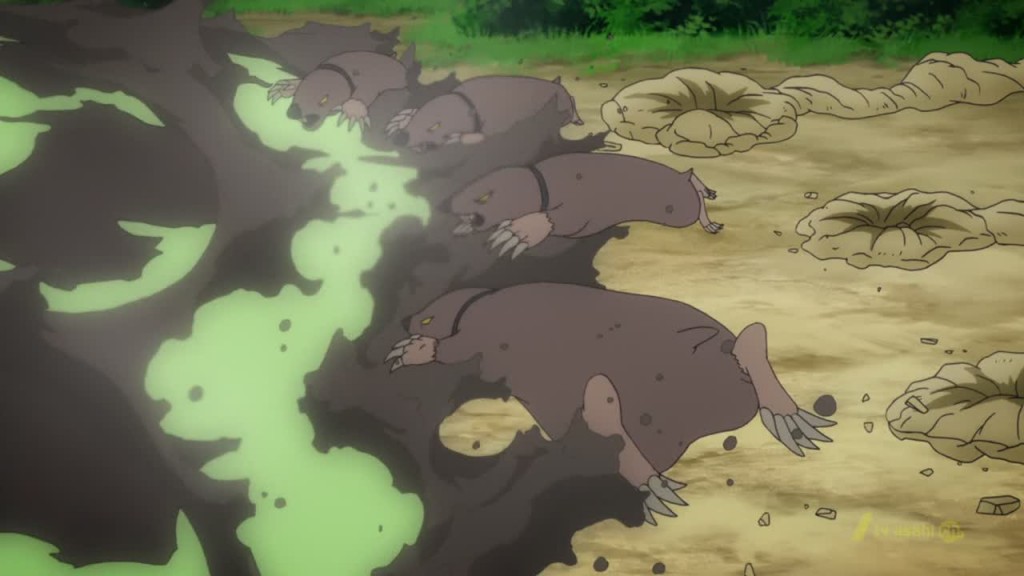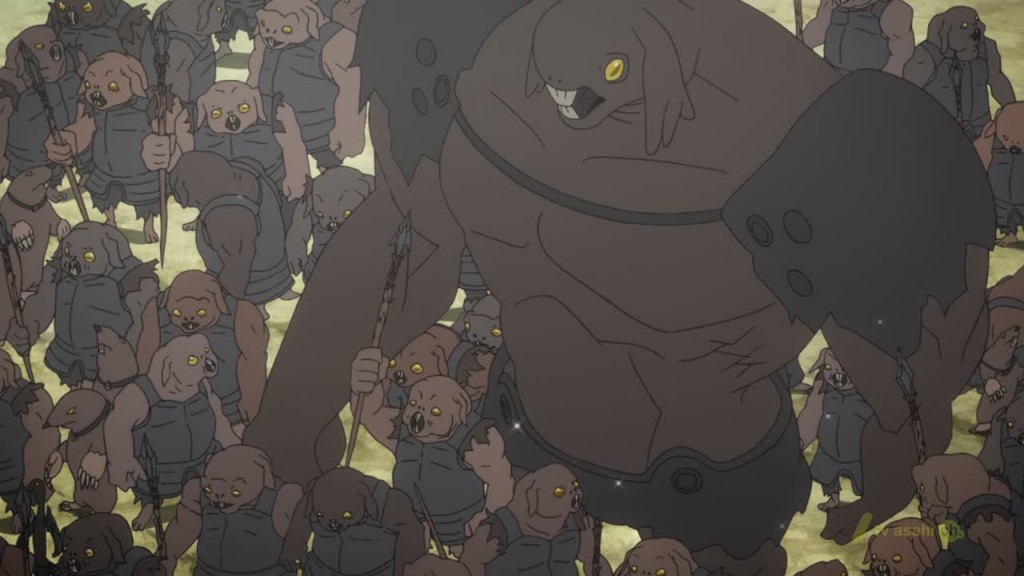 These are a few examples of the weird mutants of the Feral Spider colony (yes, even the blowdog). These queerats are not normal, not even by queerat standards. In the novel it's not explained (at the point I'm now) why their queen could give birth to these weird creatures, but it's hinted that she herself was a mutant as well and could tweak the DNA of her offsprings as she wanted. I can only guess that it's all caused by Cantus at some point.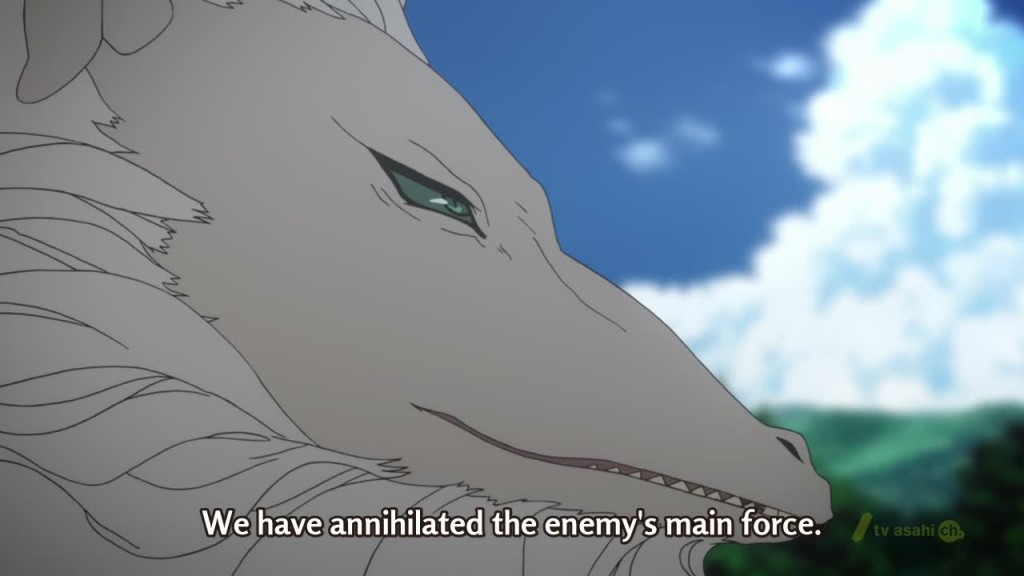 Kiroumaru doesn't really look like the other queerats either, yet he counts as normal. On the other hand, he's a genius strategist and he can speak Japanese very well (he also speaks very politely, though not as humbly as Squealer). Most queerats can't speak human languages, only their own squealing-screeching tongue. Higher officers in colonies can learn to speak quite well though (as shown).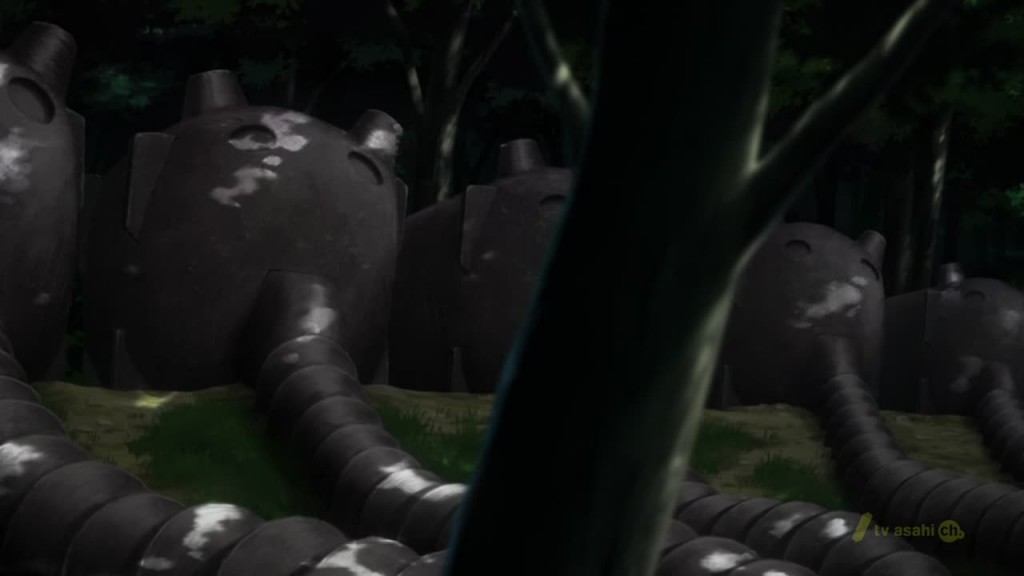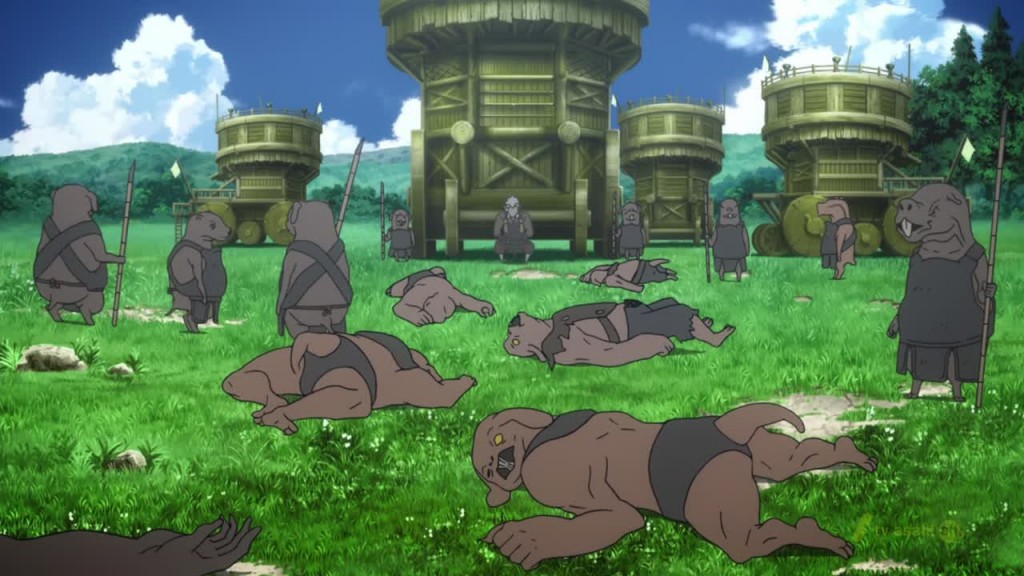 Queerats' use of technology is quite limited. The Feral Spiders used a mixture of poisonous heavy gases to annihilate entire colonies, and that alone needs quite the technology (the gas tanks, the pipes, the positioning all need to be very good). The Giant Hornet colony is also showed to use war machinery, although not metallic/plastic pipes as the Feral Spiders, just moving towers made out of wood. Queerat weaponry seems to be limited to arrows (shot from bows or blowguns) and melee weaponry such as spears. Only the Feral Spiders are shown using other warfare – in their case, chemical (the gas) and biological (if you want to call the blowdogs and other mutants that).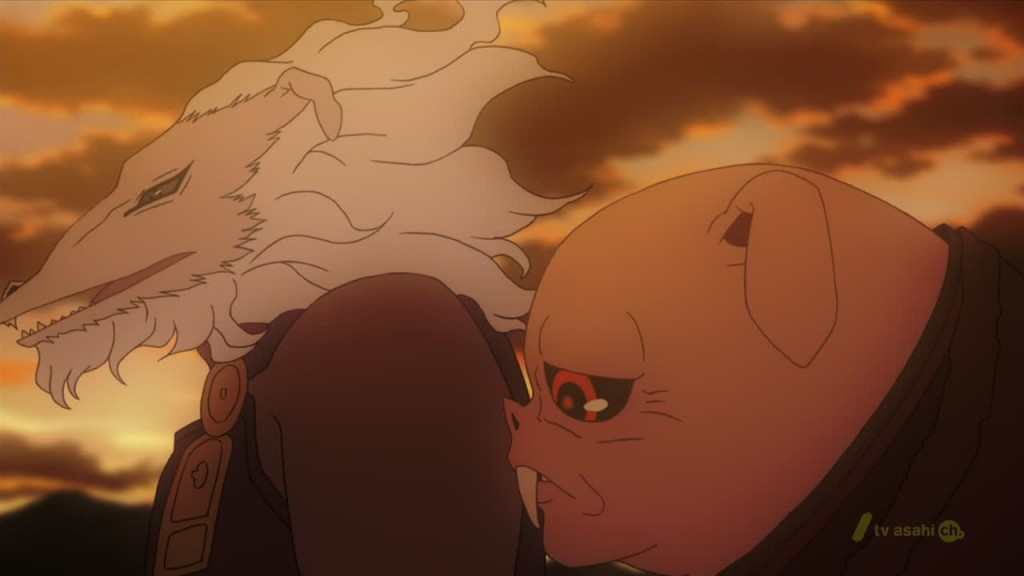 That's it for now. Queerats will play a giant role in the later story as well, so maybe I'll write more about them then.