Script/Typesetting review: [BuddyWaters] Jojo's Bizarre Adventure – 10

This entry was posted by herkz.
With a new arc of Jojo comes new reviews*.
*timing may or may not be a coincidence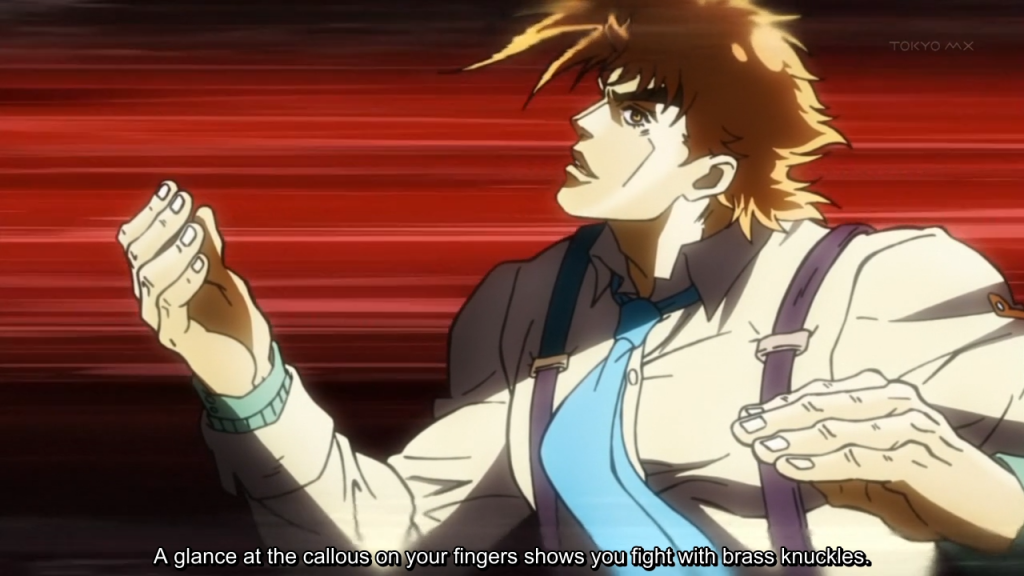 I have no idea who this group is, but apparently the translation/editing isn't terrible so I might as well review them.
Editing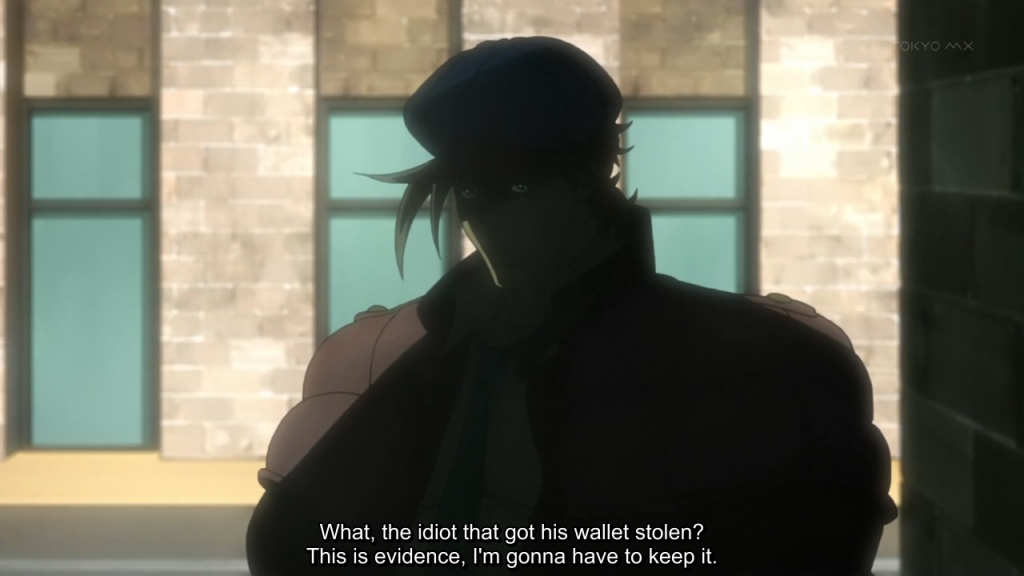 This is a comma splice, I'm gonna have to dock points for it.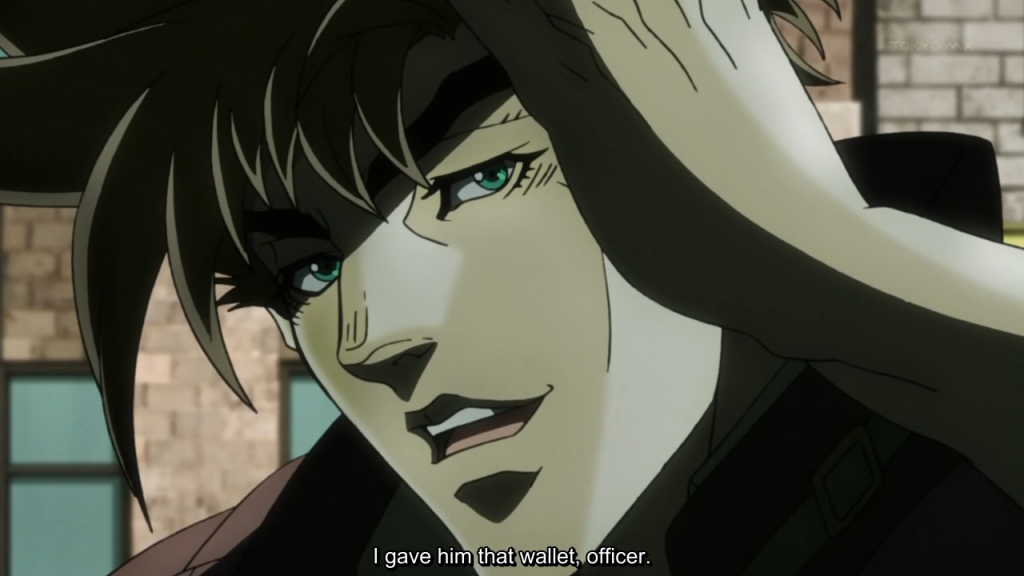 "officer" here should be Officer since he's using it as a pronoun.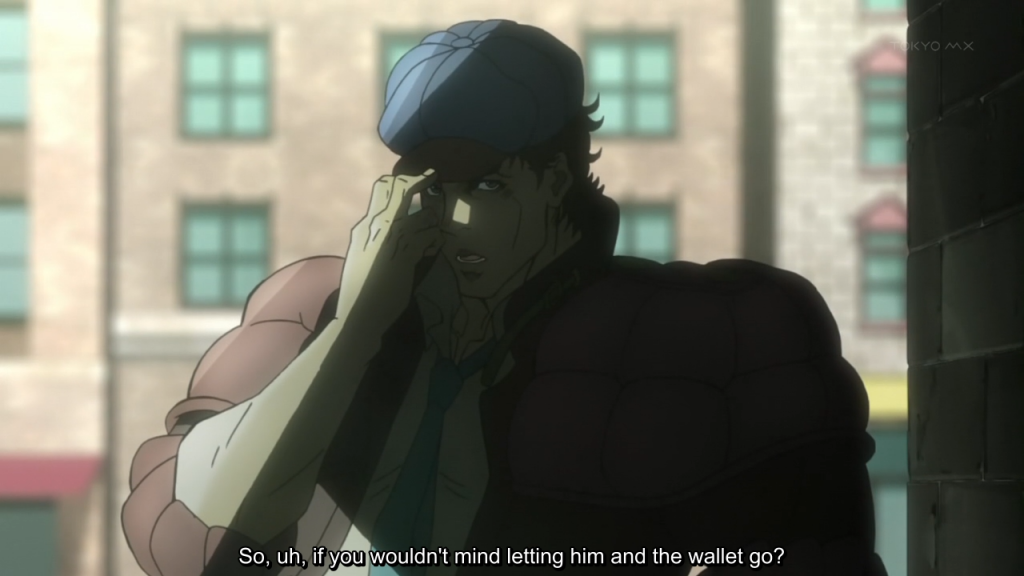 Not really a question as it's currently stated. I'd change it to "So, uh, would you mind letting him and the wallet go?"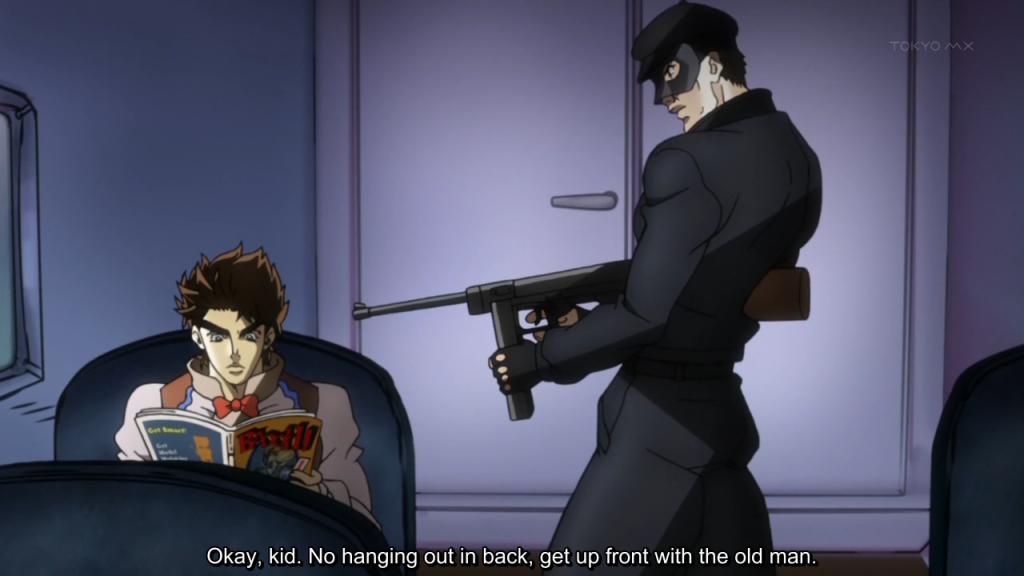 More comma splicin'.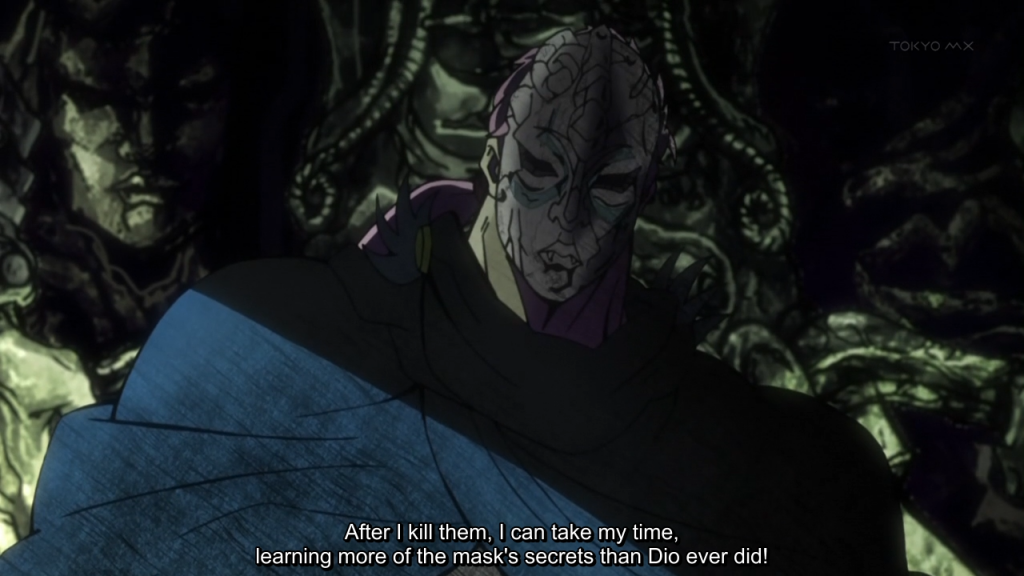 Remove the second comma.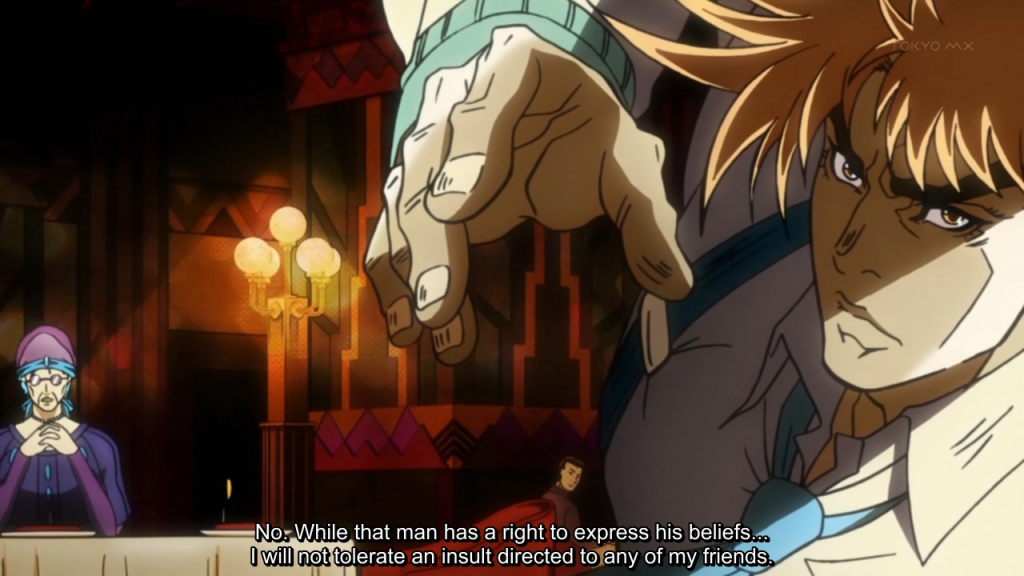 to any->at one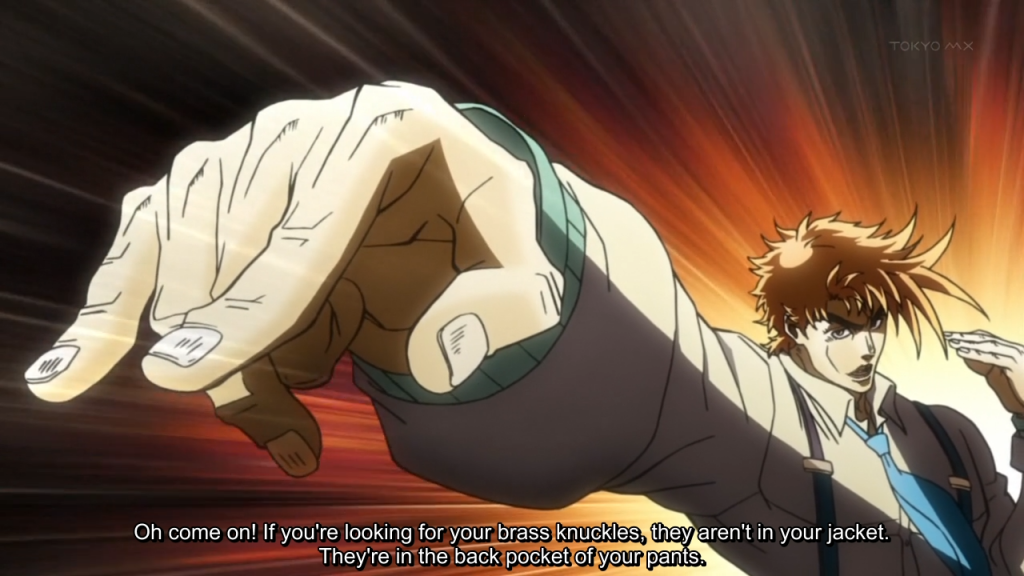 Add a comma after "Oh".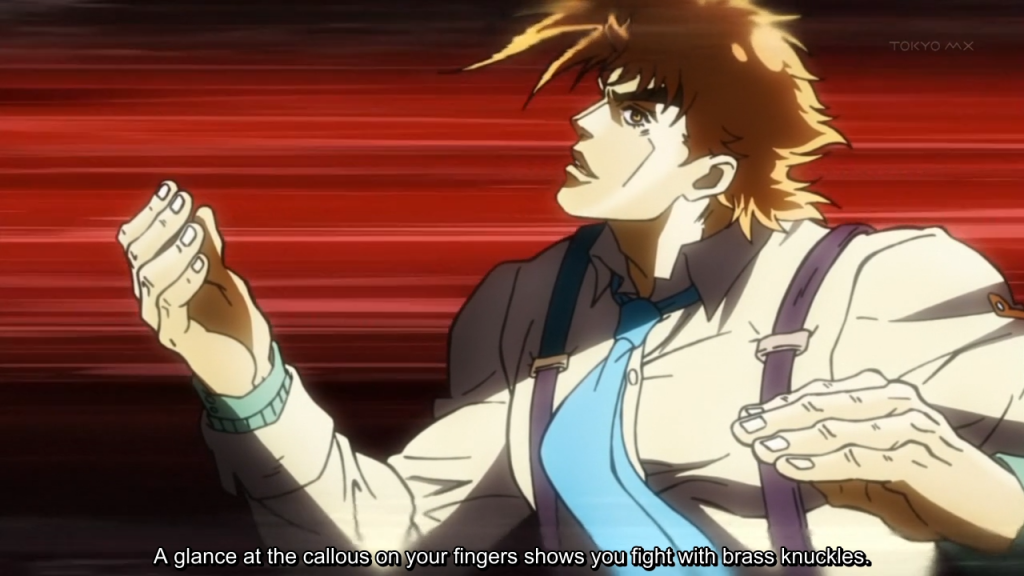 It's spelled callus. Although in this case it's "calluses".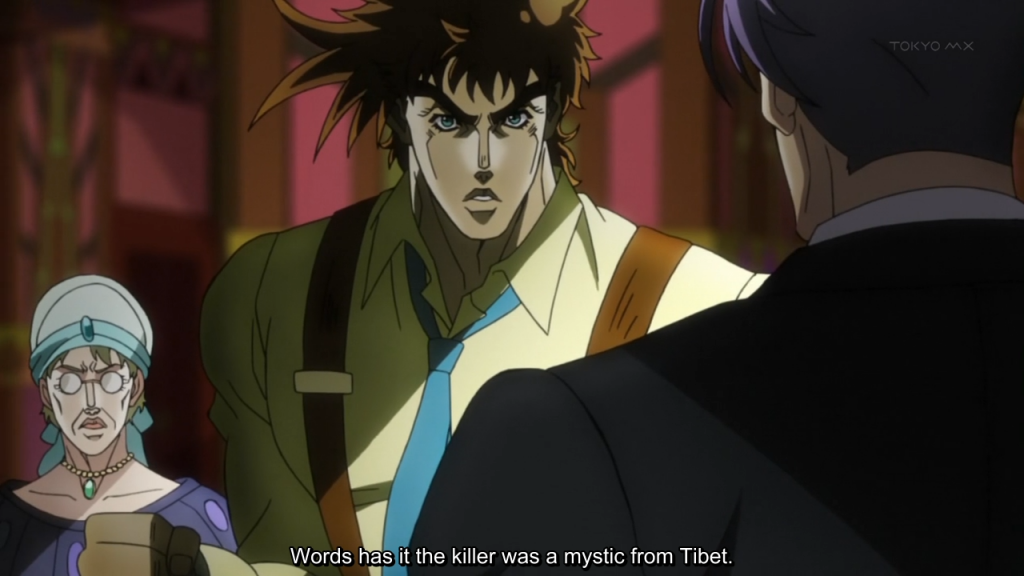 I think you meant "Word".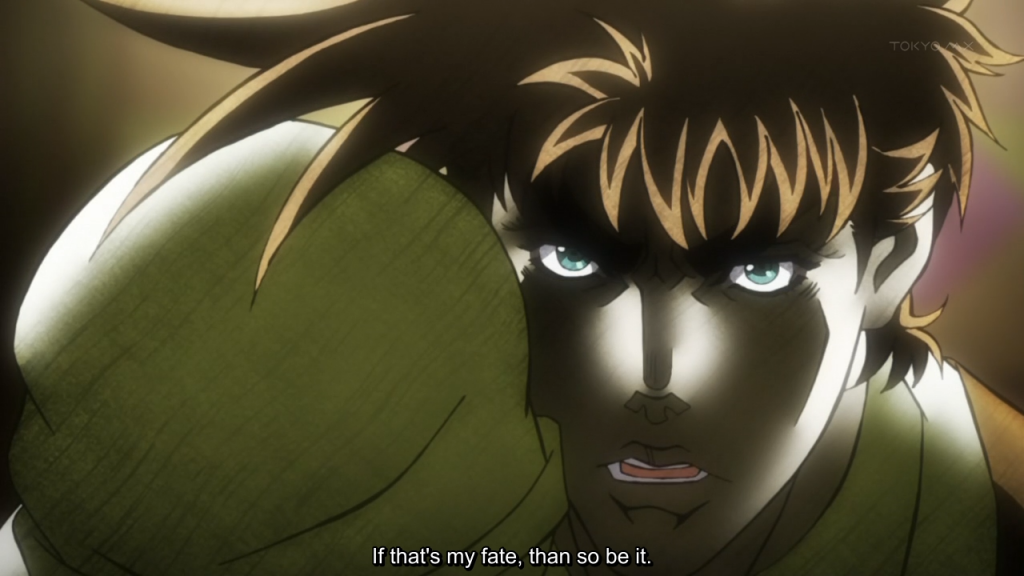 hurr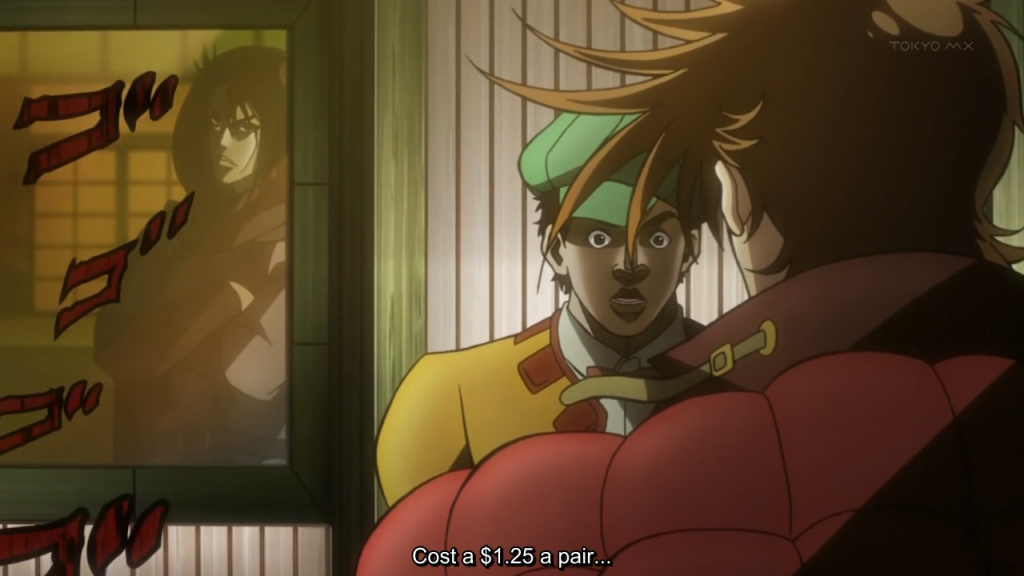 Cost me time taking this screenshot pointing out your error 🙁
Typesetting
What typesetting?
Grades
Editing: 3.5/5. Pretty solid. There are some silly errors, but most of the lines are quite good and flow very naturally. Also, I had no idea what "hamon" was until I asked someone. gj.
Typesetting: F.
Timing: Terrible.
If someone just handed me the script and I could ignore everything else, this would be a pretty good release. Sadly, a fansub is much more than that. If the people who worked on this learned how to time, typeset, encode, style, etc. this would be quite a good release (though I haven't watched any of the others yet).