Script/Typesetting review: [Nutbladder] Jojo's Bizarre Adventure – 10

This entry was posted by herkz.
Wait, this isn't Hidamari Sketch.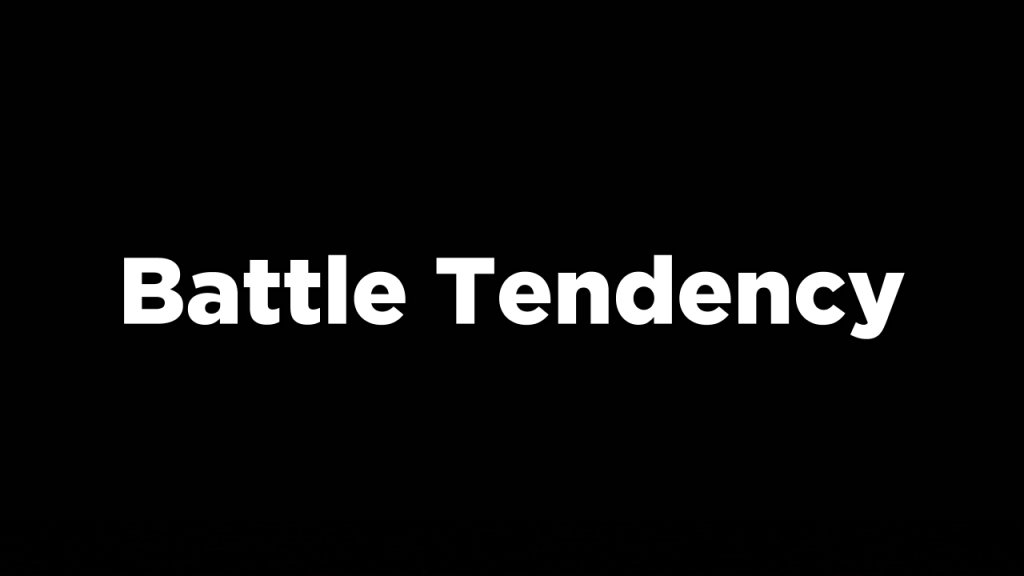 Editing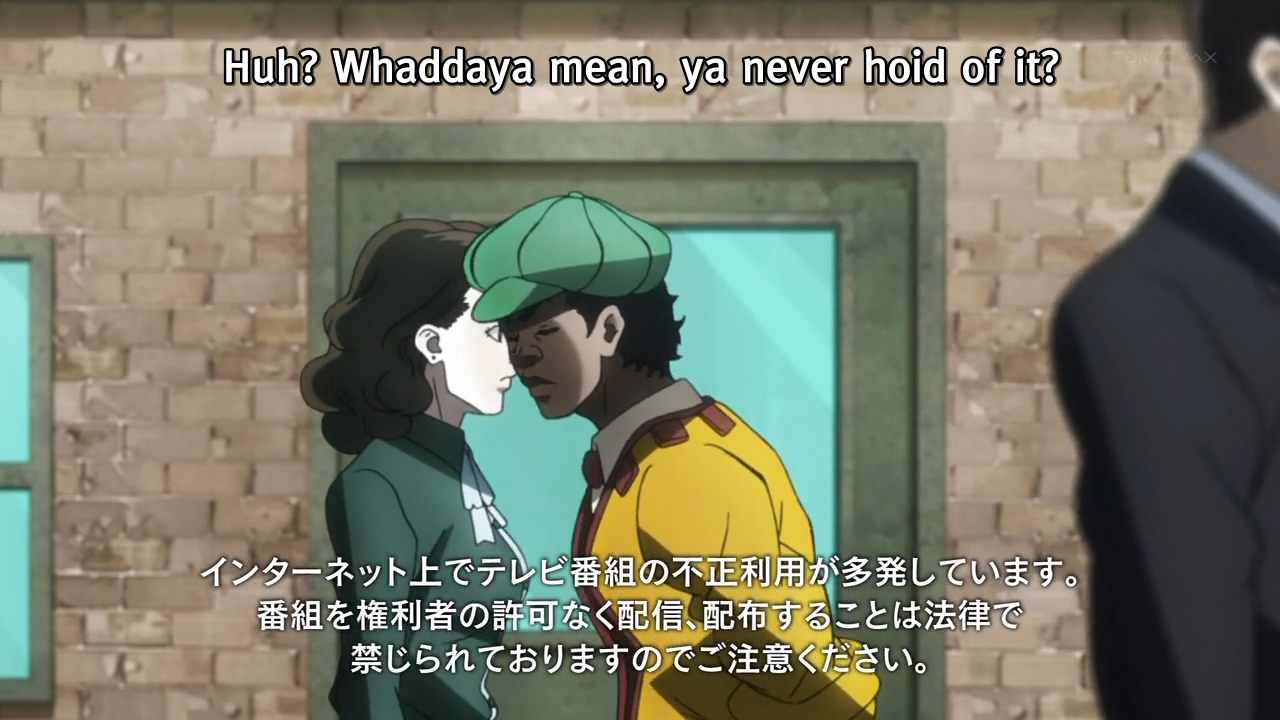 Hope you like the accents!
Oh man, I like where this is headed.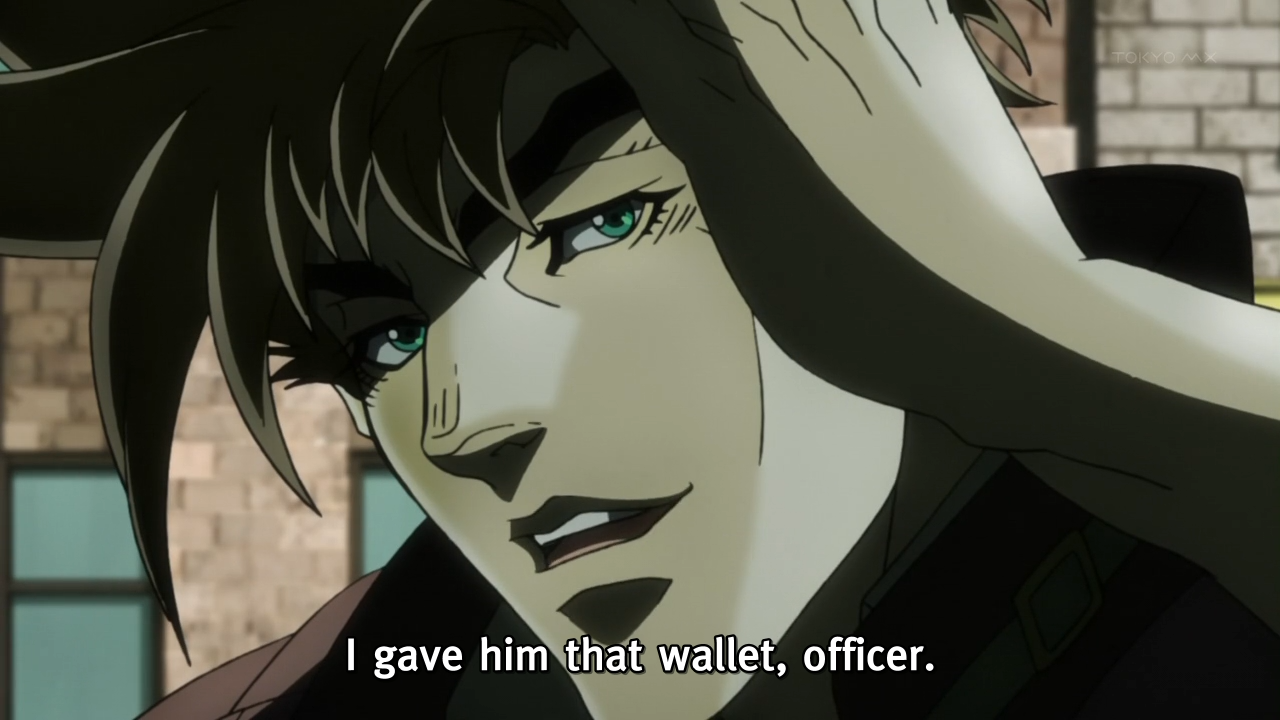 Not you too!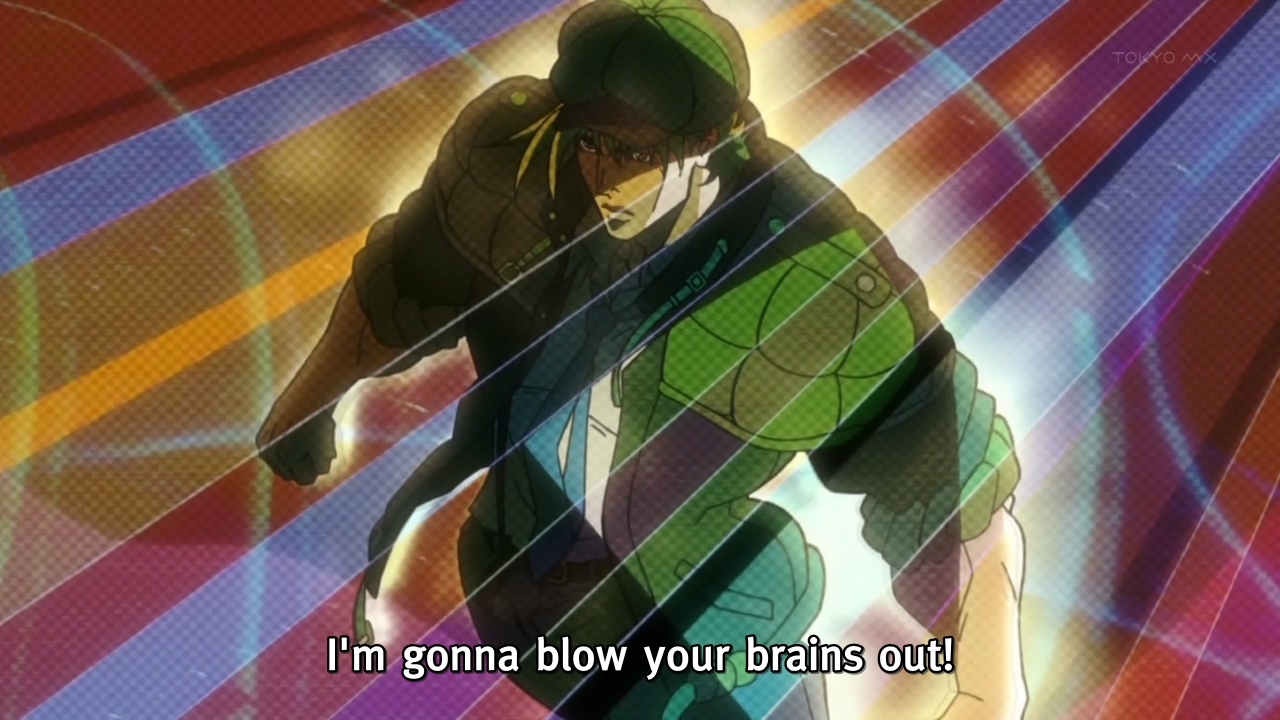 I have no idea how this line got here, but it's clearly the wrong one. It should be about how he started glowing and shit.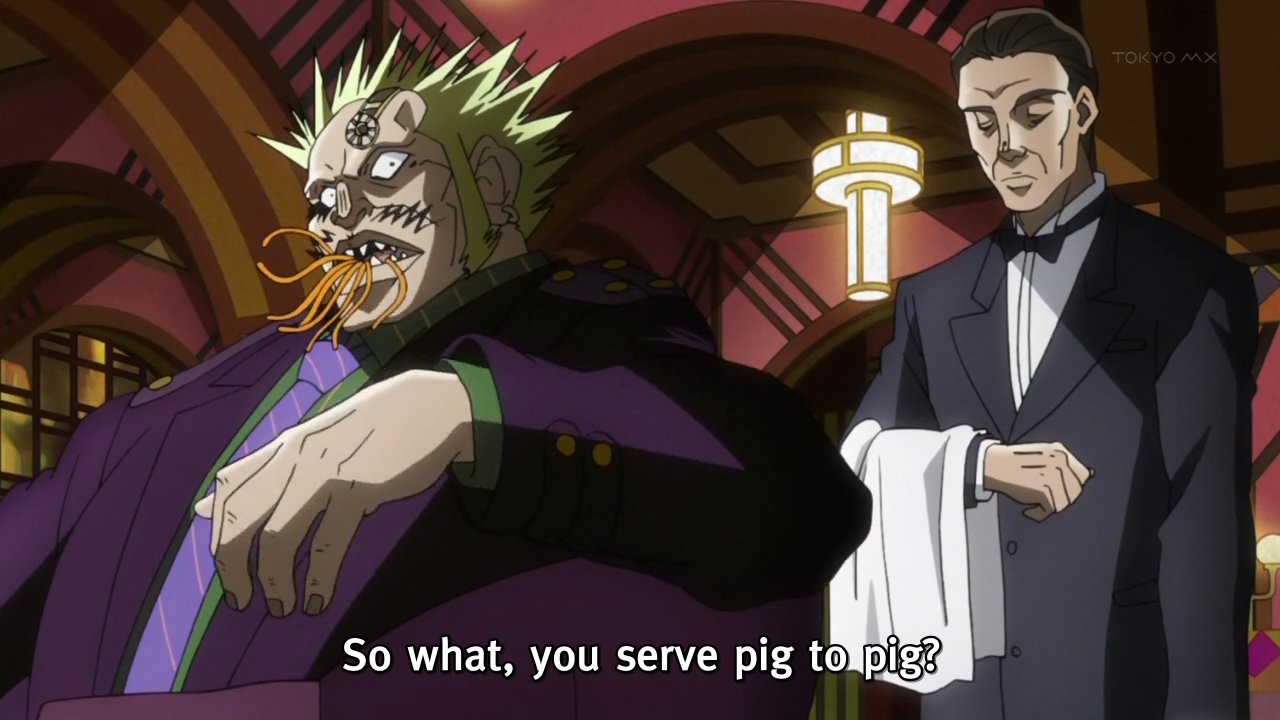 This is actually funnier when translated literally.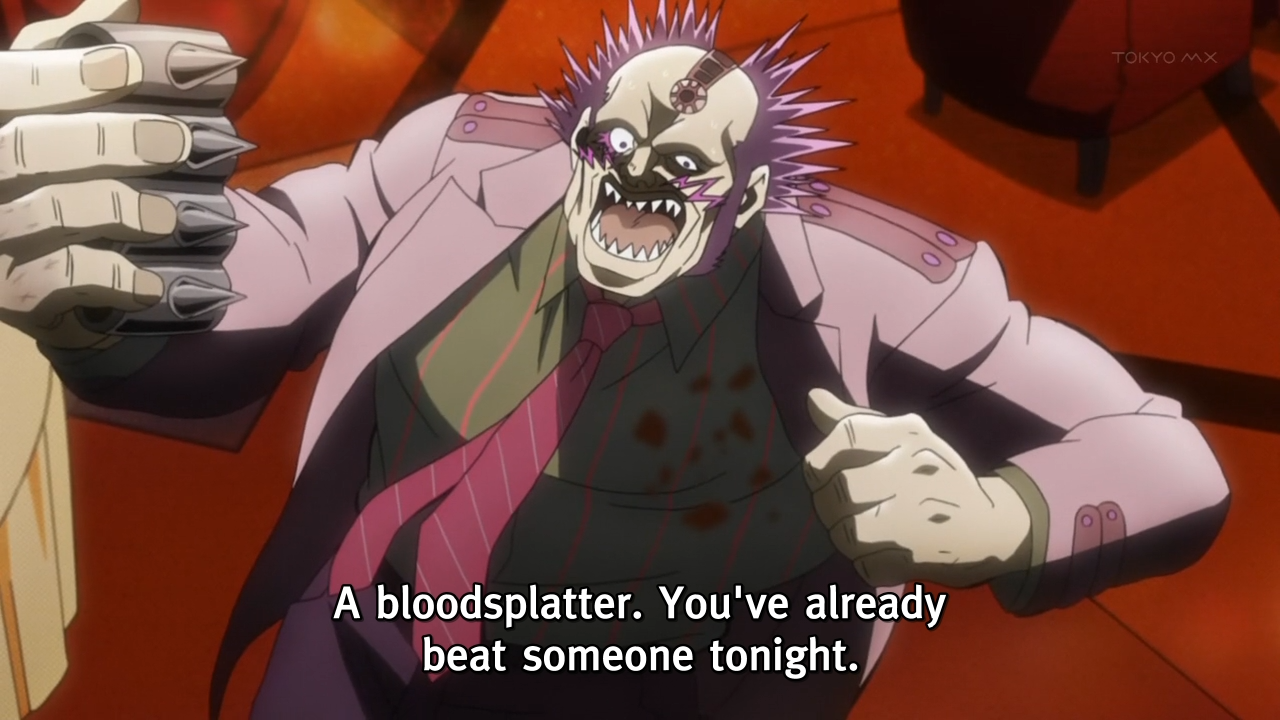 I'd go with "beaten up".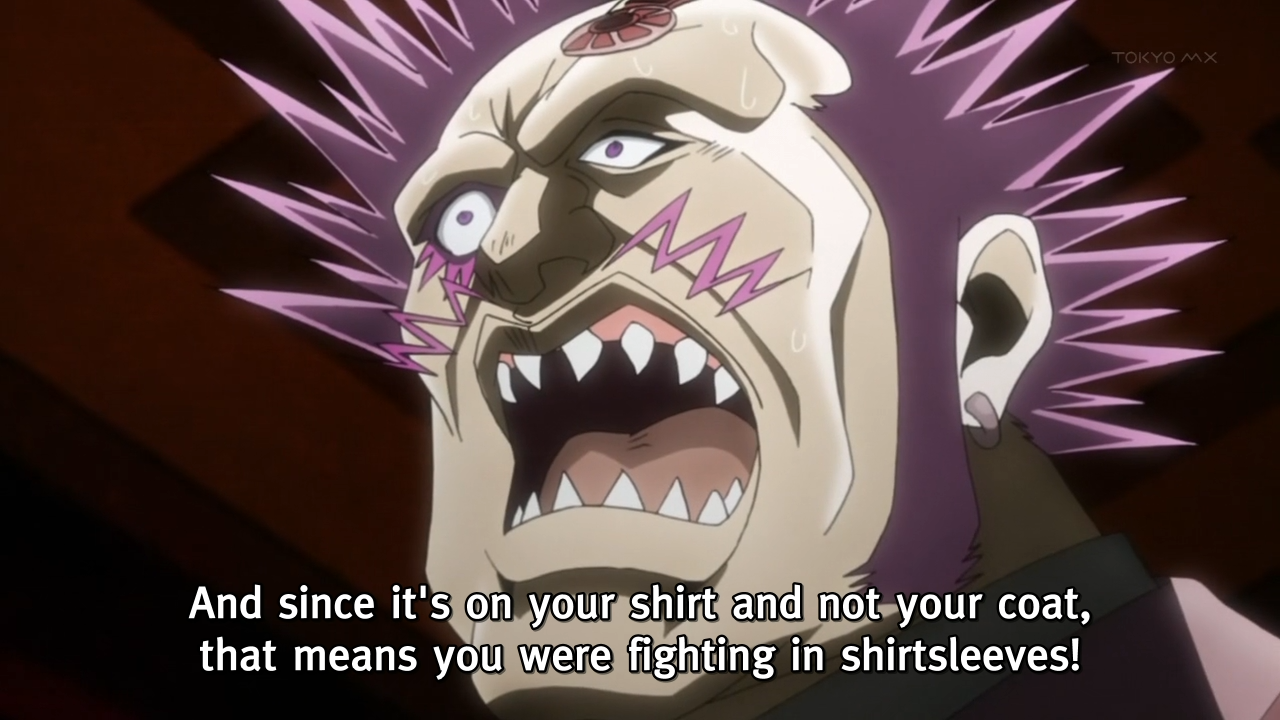 I dunno if "shirtsleeves" is supposed to sound fancy, but I think it sounds much worse than something like "that means you were fighting without your coat on!"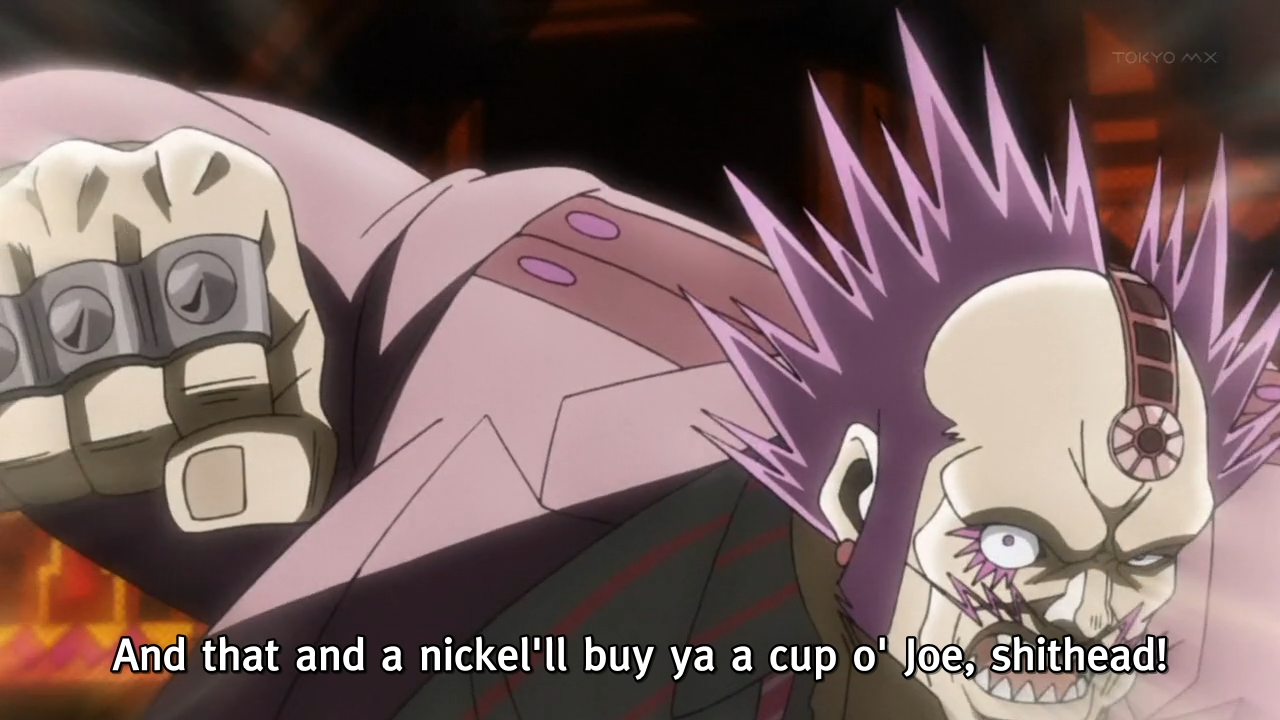 Yes, yes. I'm so glad the shit this dude says isn't just translated literally (i.e. "And how does knowing that help you?" here).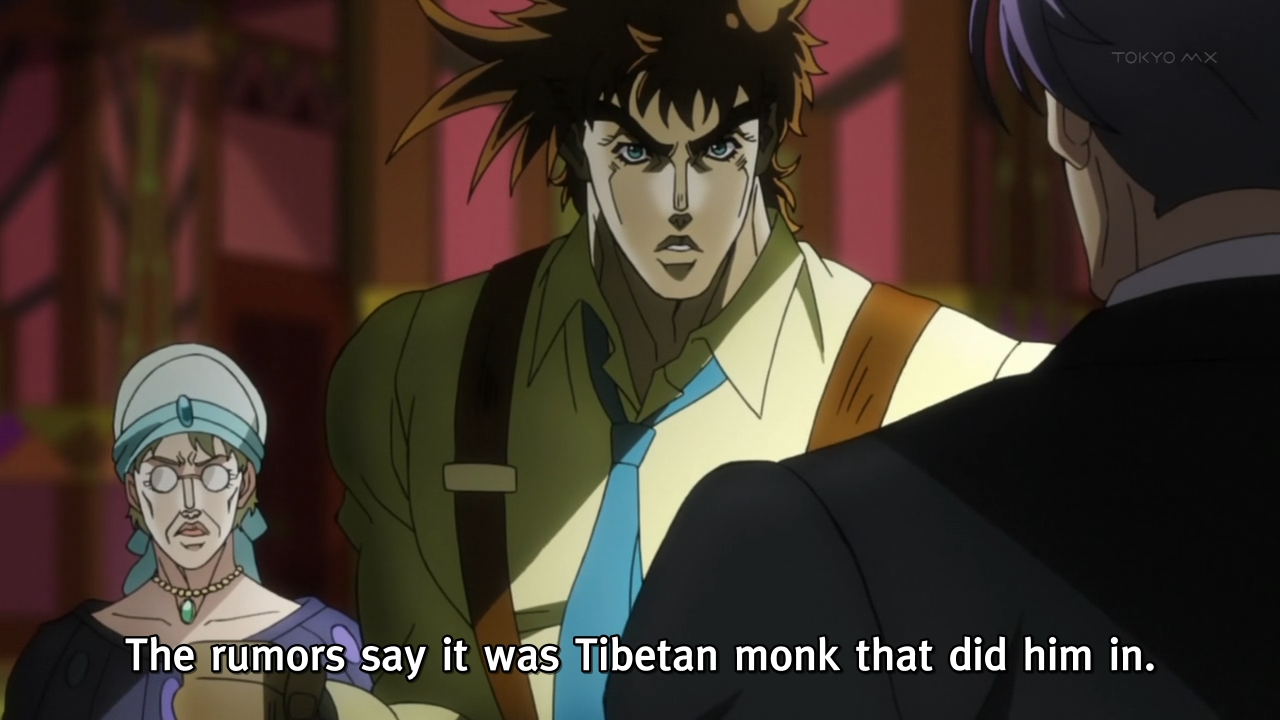 Need an "a" before Tibetan.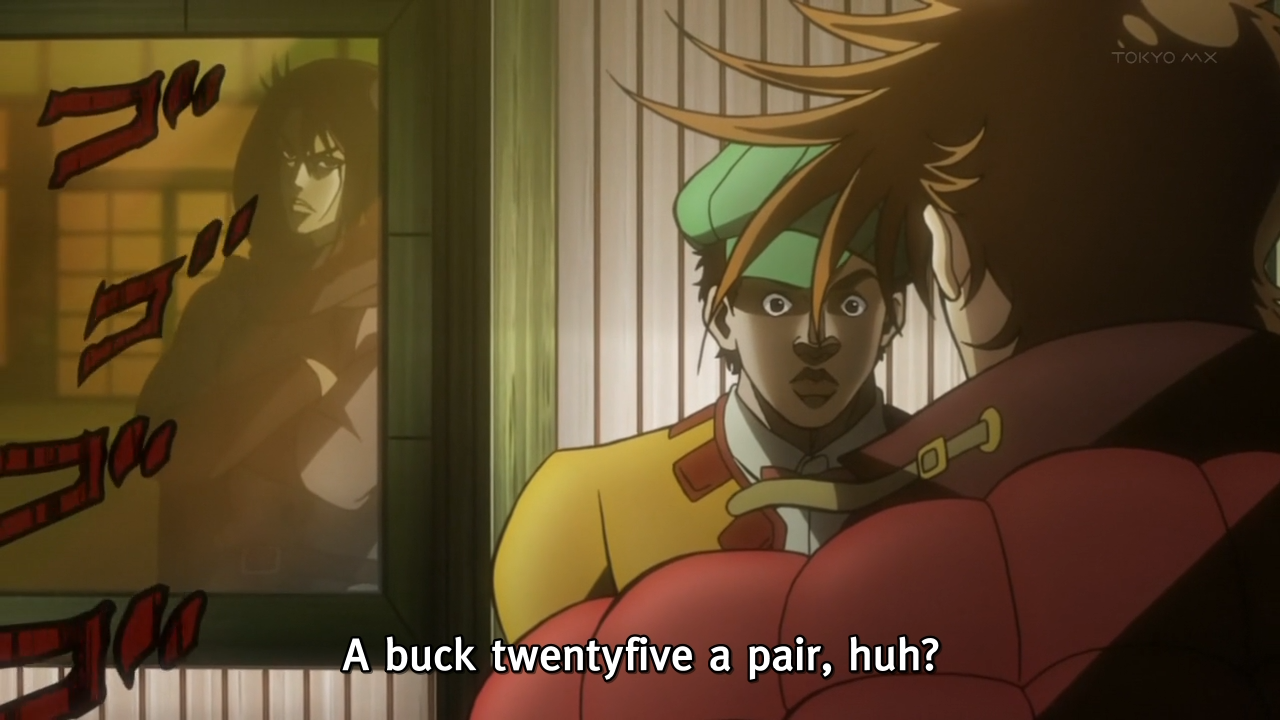 More like twenty-five.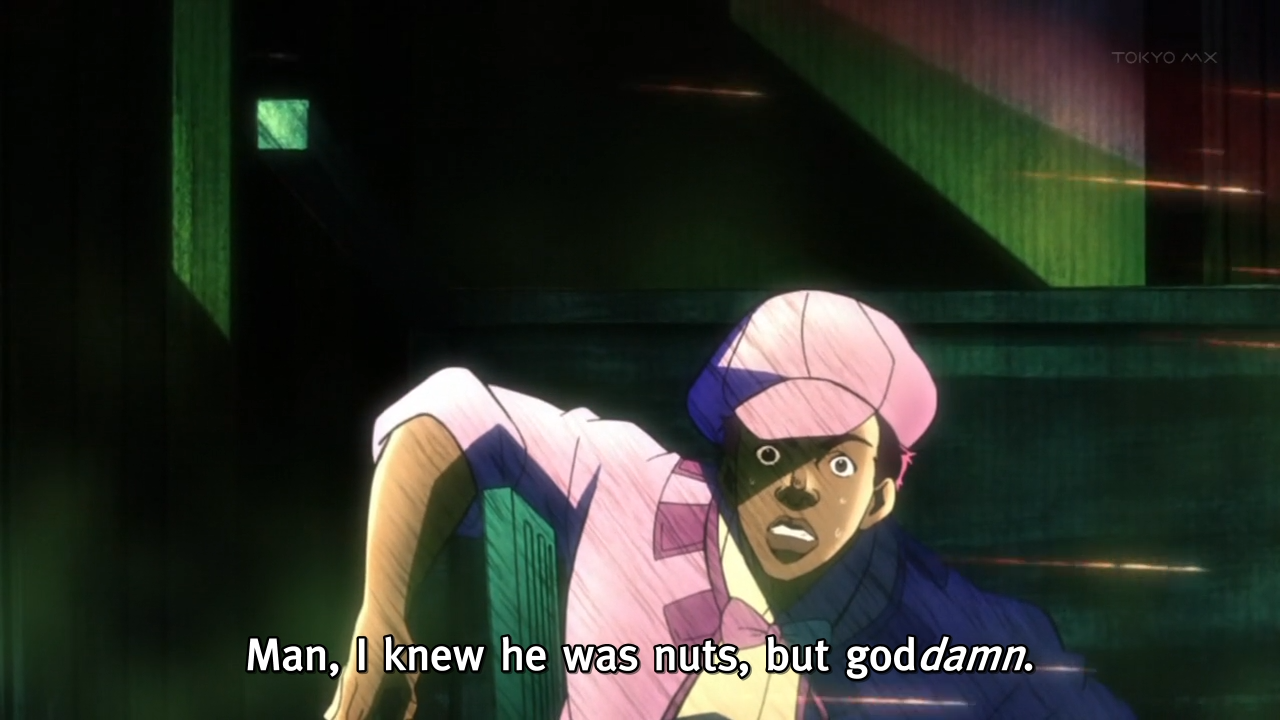 I like what you were going for, but it looks pretty dumb. Probably should've made the entire word italics.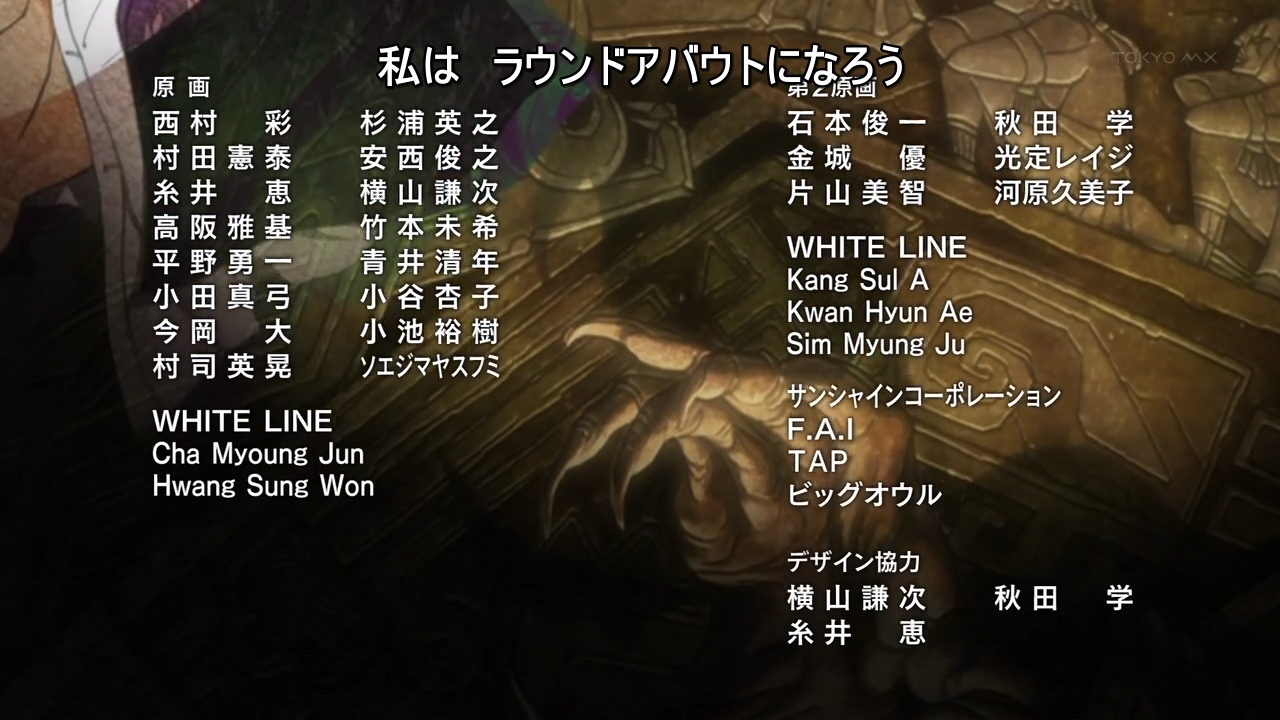 hue
Typesetting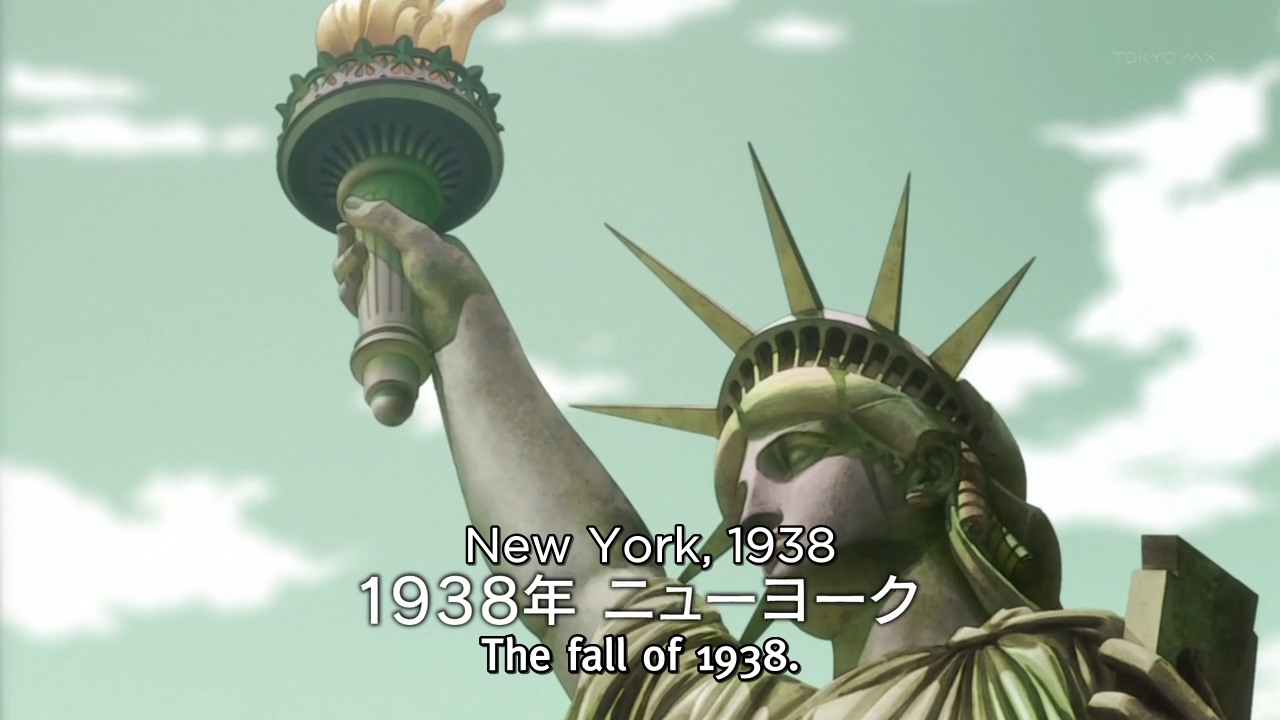 wat r u doin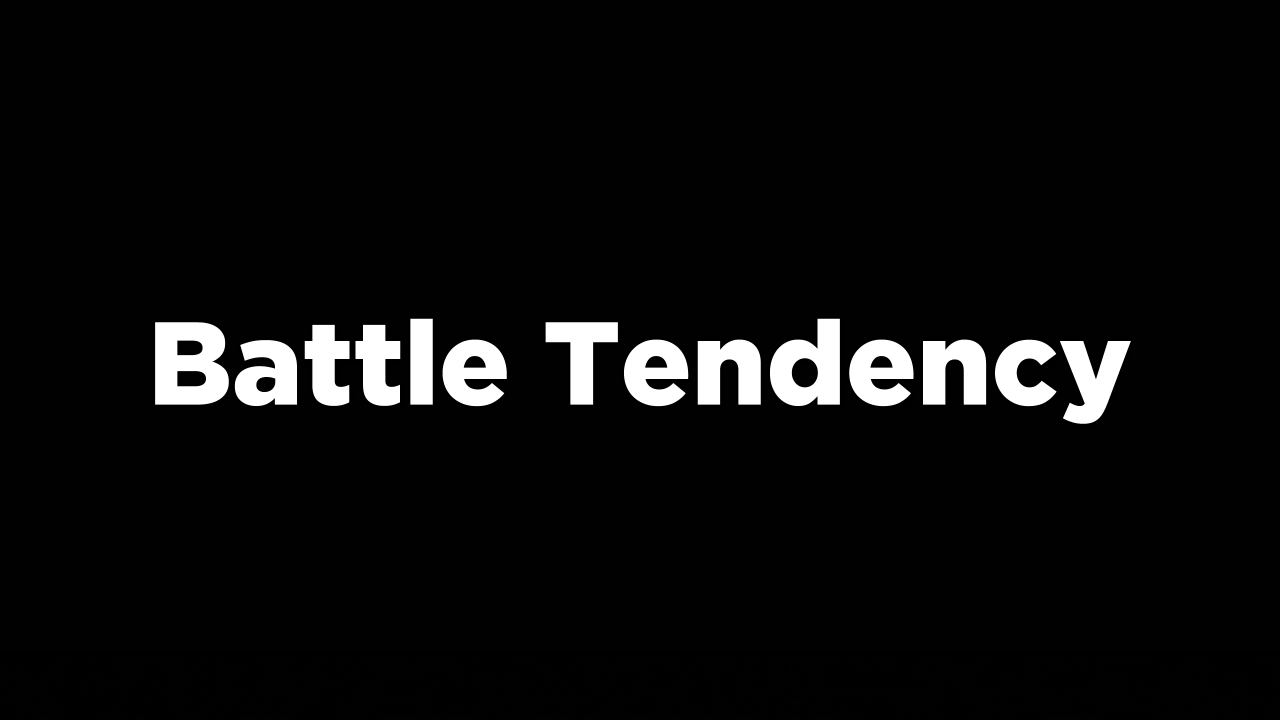 Yep.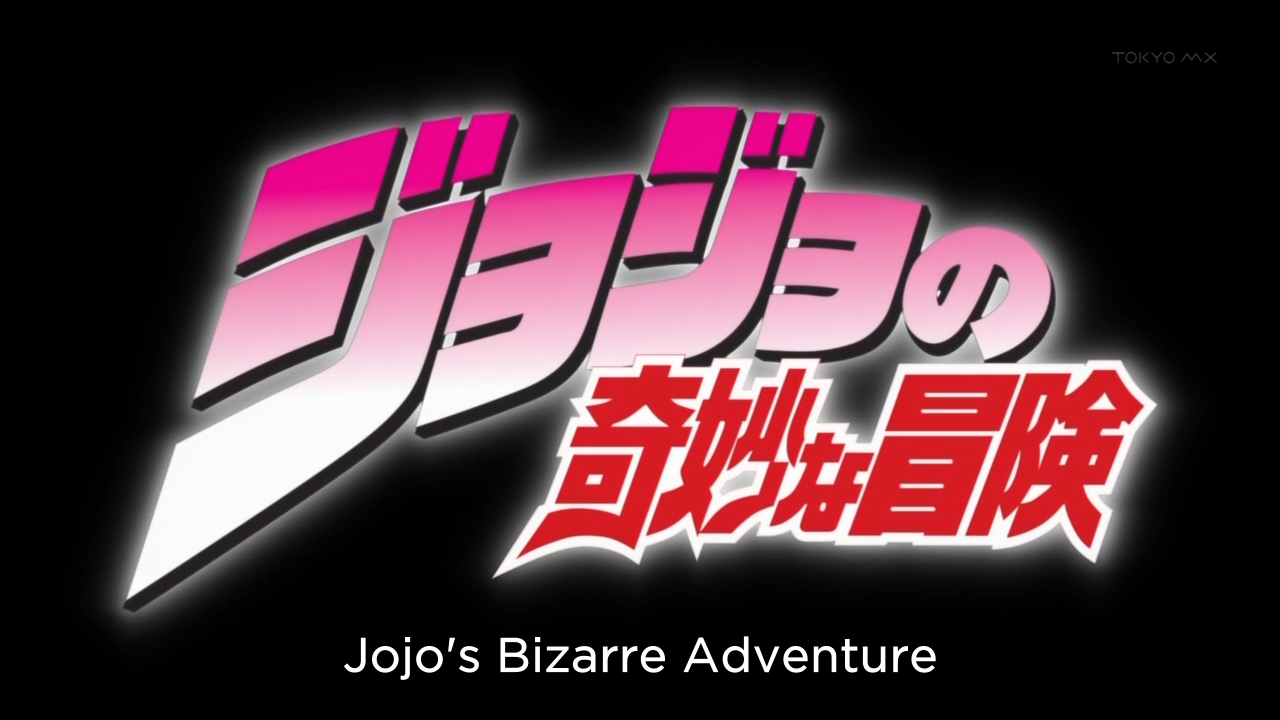 Nope.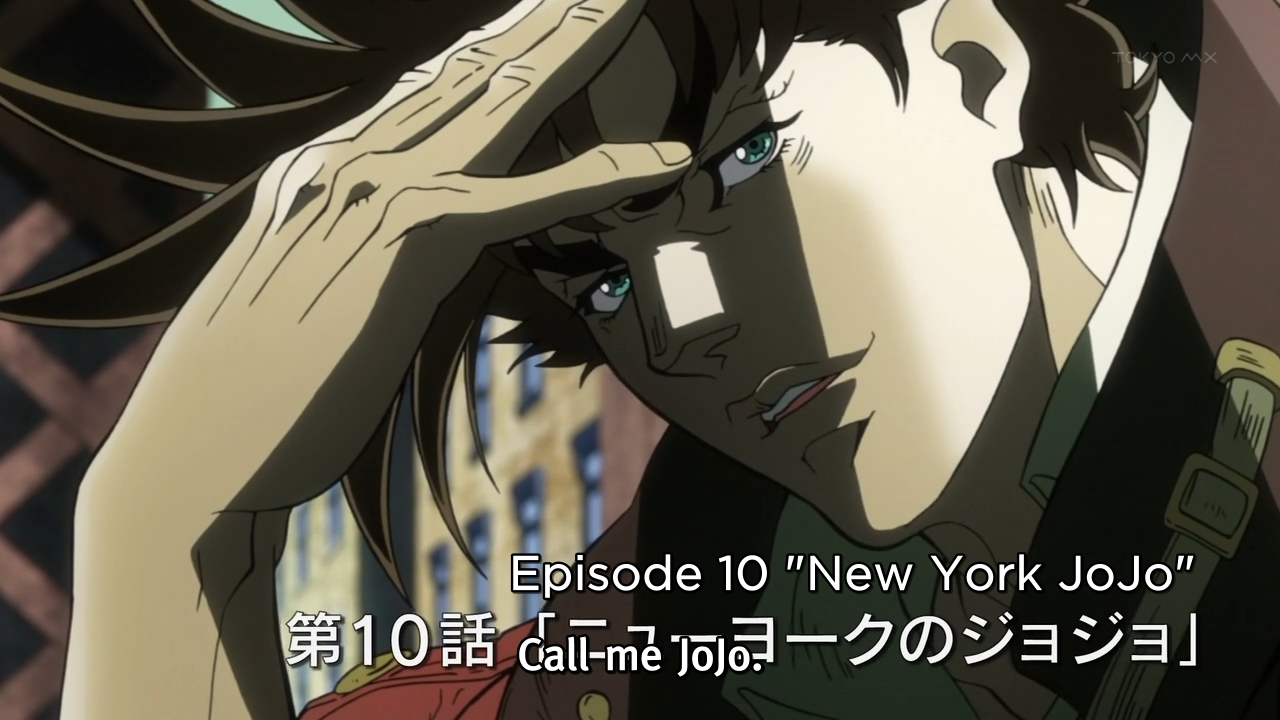 You could've at least moved the dialogue line down a bit.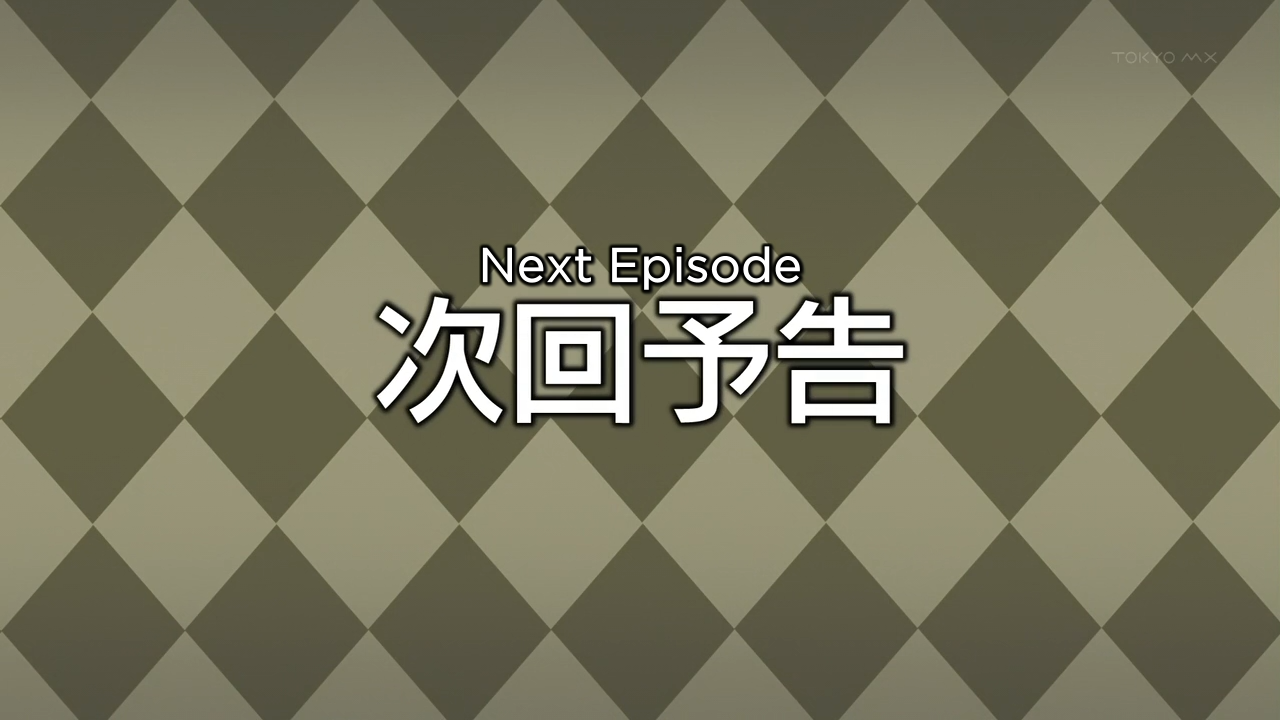 Needs to be bold(er).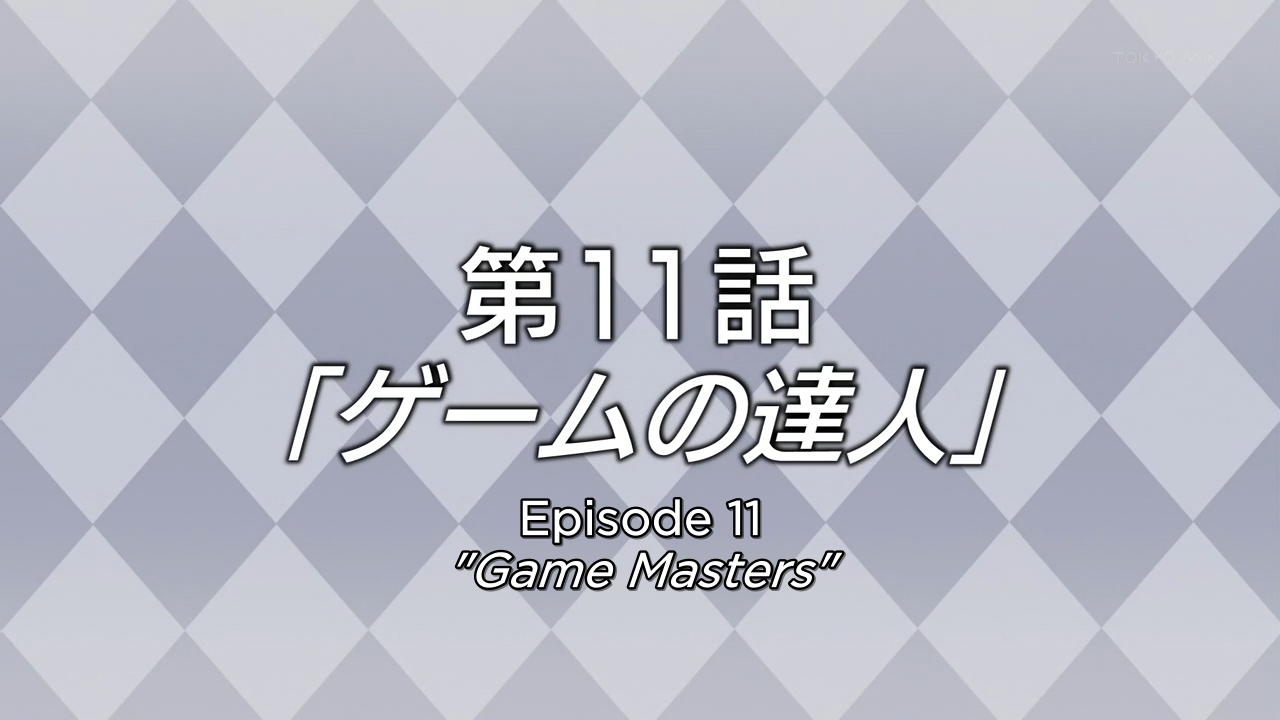 Was copying from the previous sign too hard?
Grades
Editing: 4.25/5. The characters have a lot of character to them. They use a lot of colloquialisms, they speak really casually and rough, and one even has an accent. Well, sometimes. It's kind of inconsistent.
Typesetting: D. nopenopenope
Timing: I've seen worse, but it's pretty bad.