Translation review: [rori] Hentai Ouji to Warawanai Neko 01

This entry was posted by Vale.
So many contestants for this show.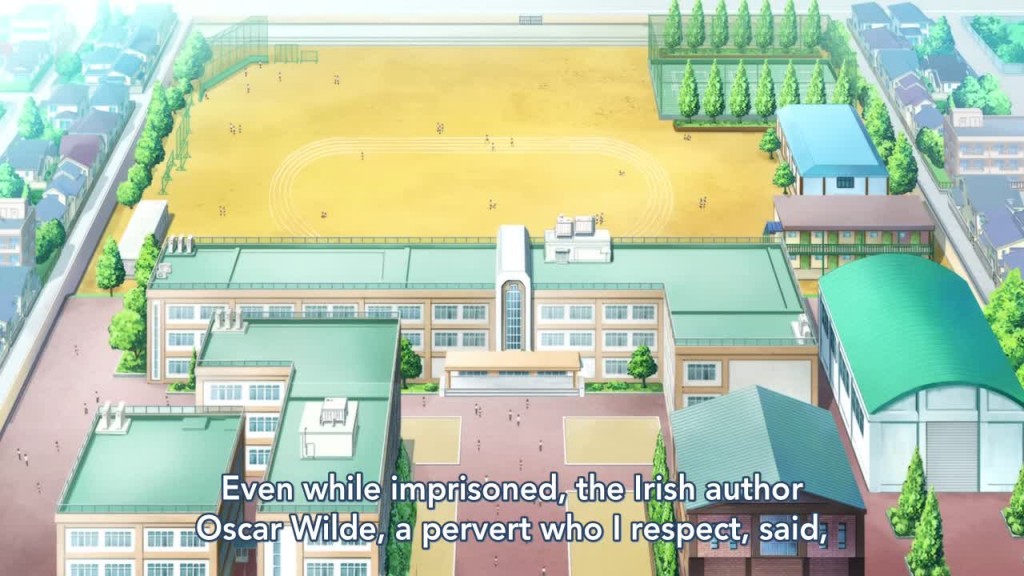 I know that it's the Standard Translation, but just as putting "it can't be helped" for 仕方ない (shikata nai) every time is dumb, you might want to consider using other words than "pervert" for hentai.
The opening lyrics are alright. There's no ending in this episode, and honestly the ending's lyrics are way more challenging with all the distorted Engrish.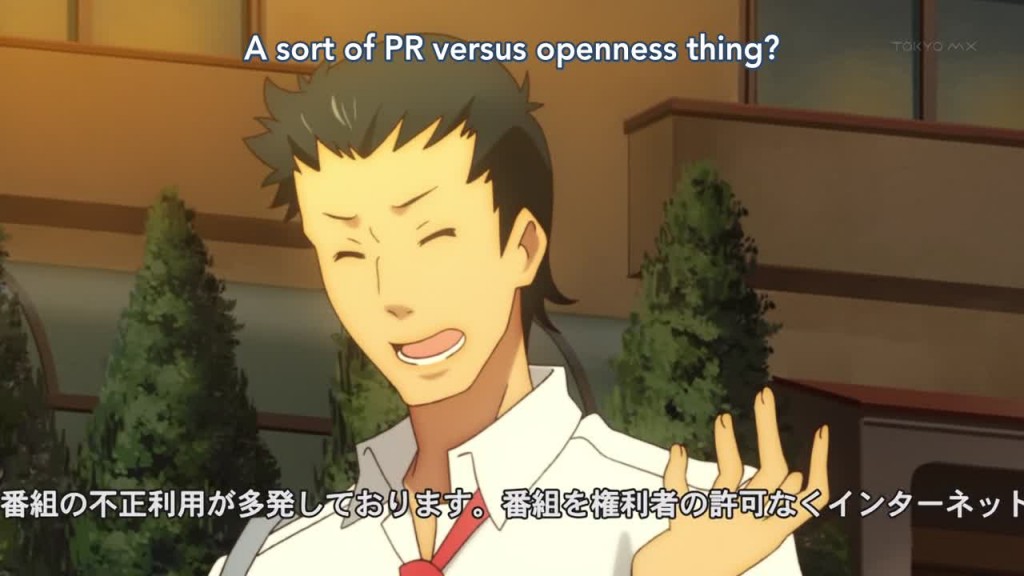 PR? And later even PR instinct? There are so many options, why do you have to pick (come up with) a phrase that people need to start threads about asking what it means.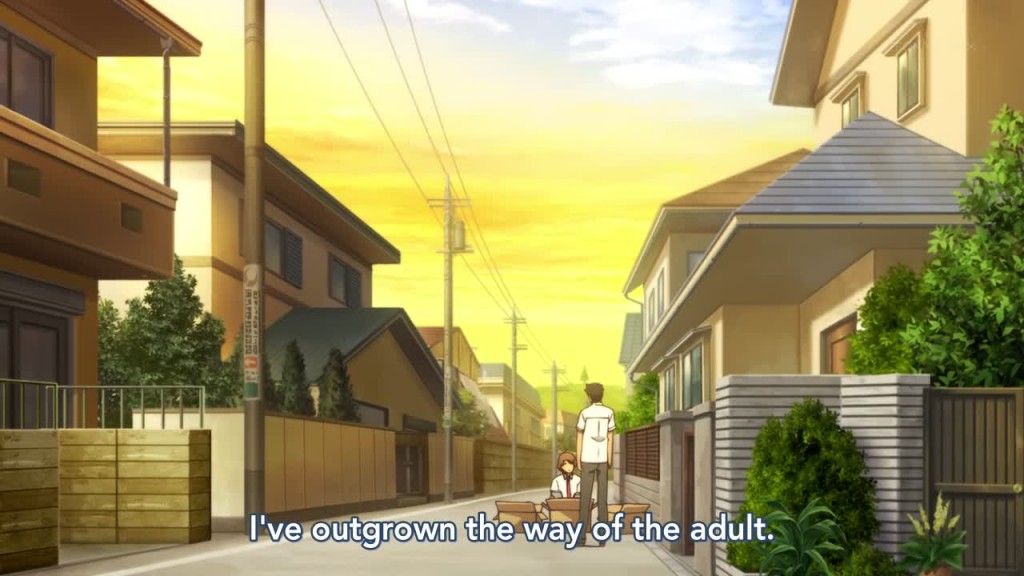 I liked the "Dong in the New Year" translation just as much as I dislike using "adult" here in a context of growing out of something.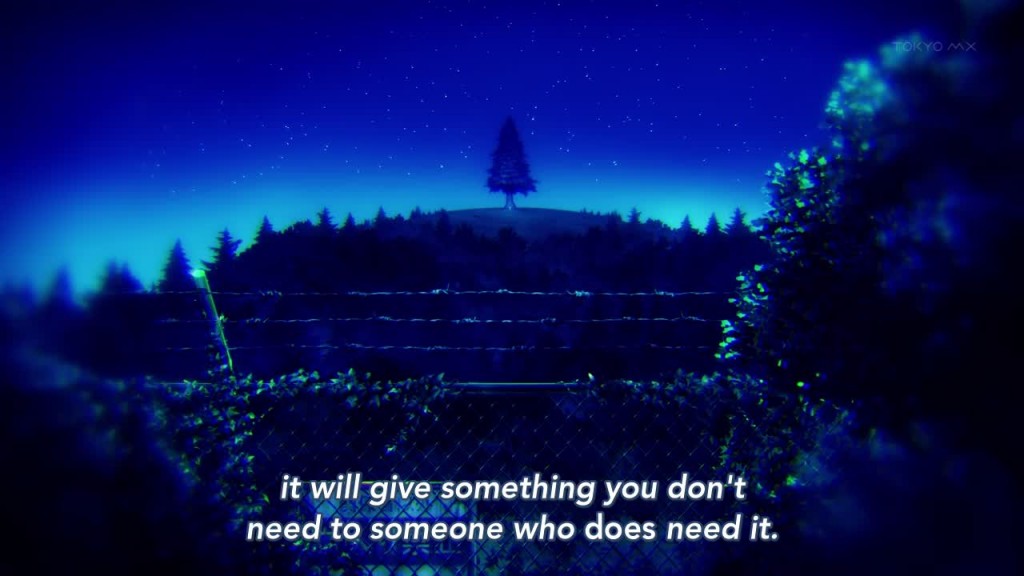 I'd rather go with "something you don't want", because it usually proves to be something that they do need just don't realize its importance.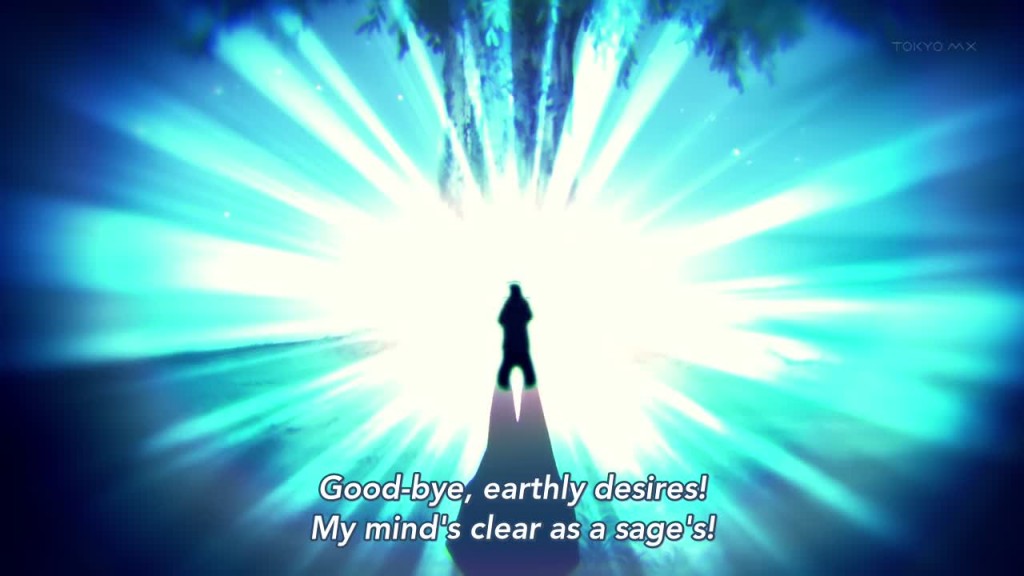 賢者タイム (kenja taimu) does have sage in it, but it also means (and usually used in the sense of) the short time of clarity in a man's mind after orgasm.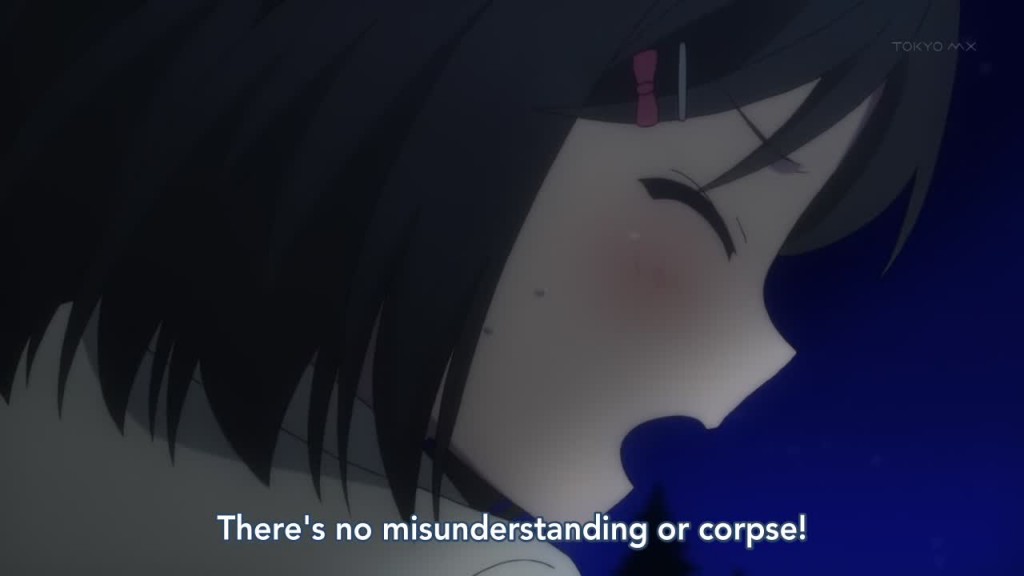 Corpse? She says 視界 (shikai, field of vision) not 屍骸 (shigai, corpse).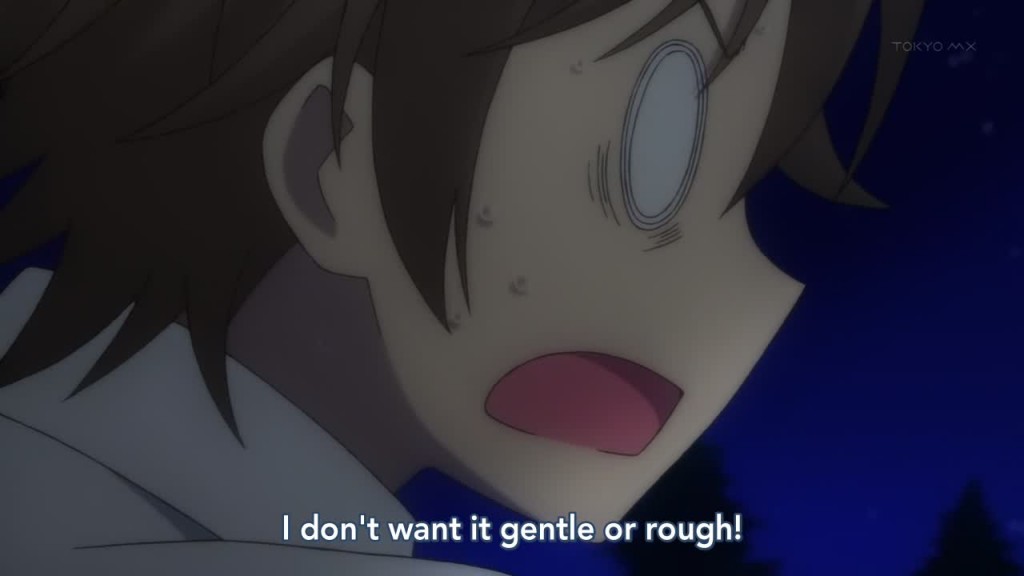 This line is mistimed. Yokodera's line ("I'll be gentle if you stay quiet") is missing. This is Tsukiko's answer.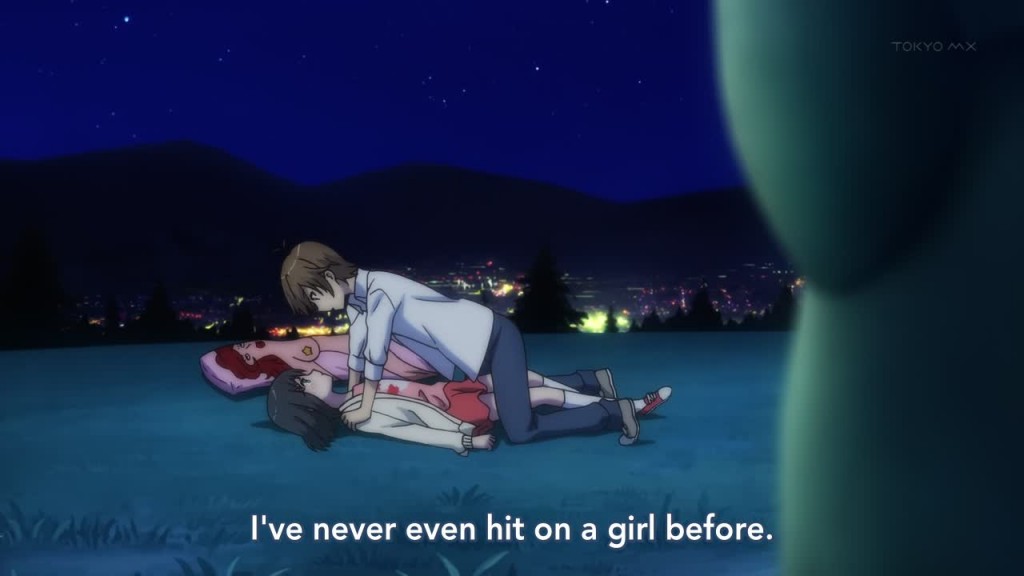 "I've never knocked down a girl before" (the way he just did with Tsukiko).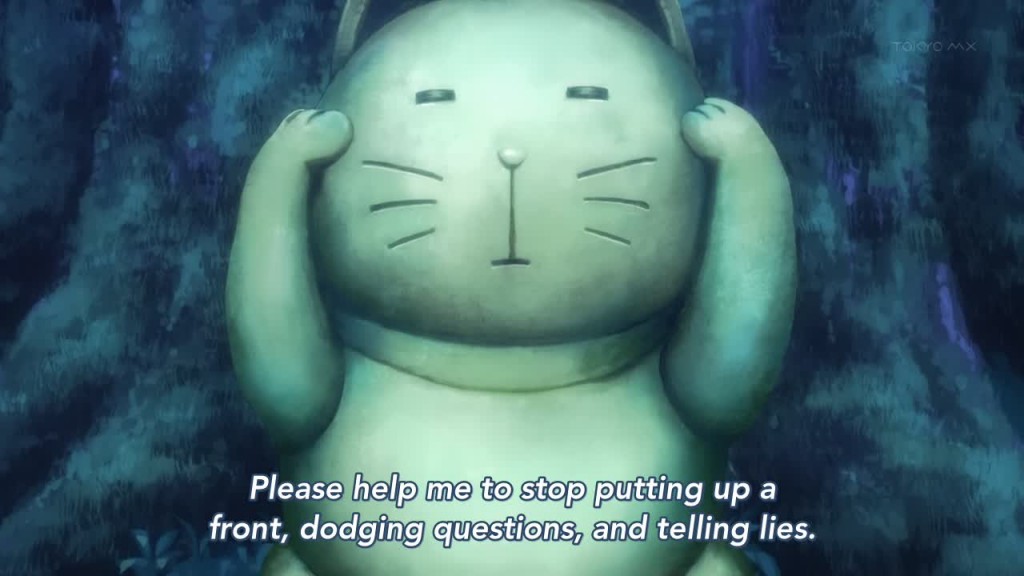 Put up a front? I thought you were using "PR instinct".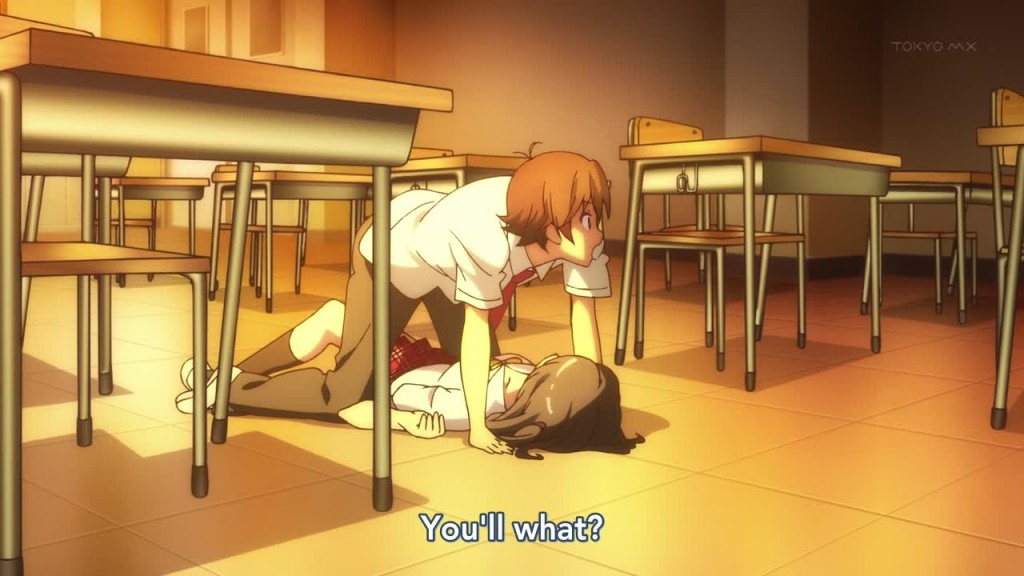 She asks about the "again" not the "what".
Conclusion: Great
Accuracy: 8/10; Flow: 8/10; Atmosphere: 8/10
The usual quality as expected. There are some derps, and I can't agree with a few word choices, but it's a safe choice to watch.