Translation review: [Hatsuyuki] Toaru Kagaku no Railgun S 01

This entry was posted by Vale.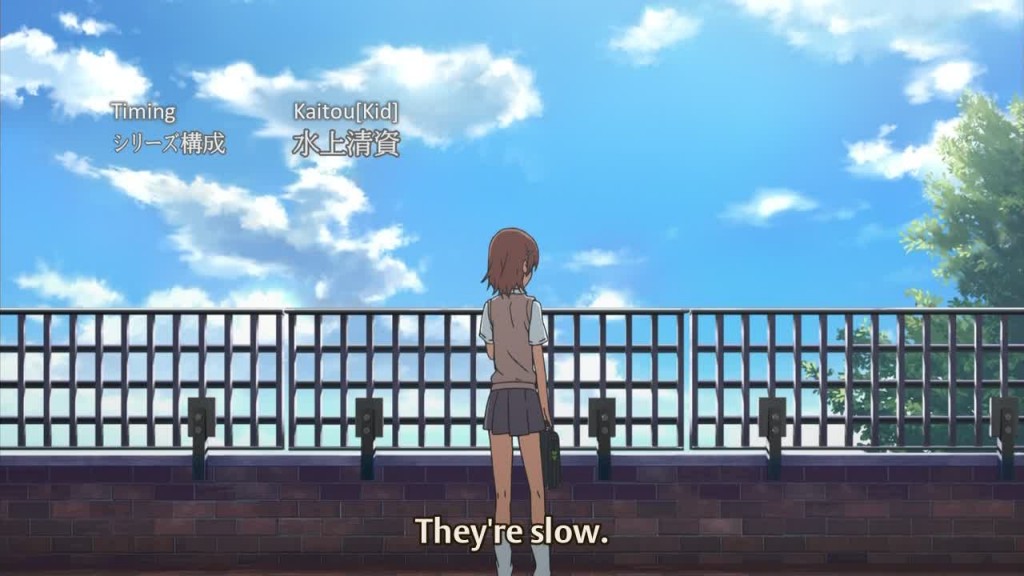 I'm impressed that I've gotta correct the first lines already. "They're late." "Oh well."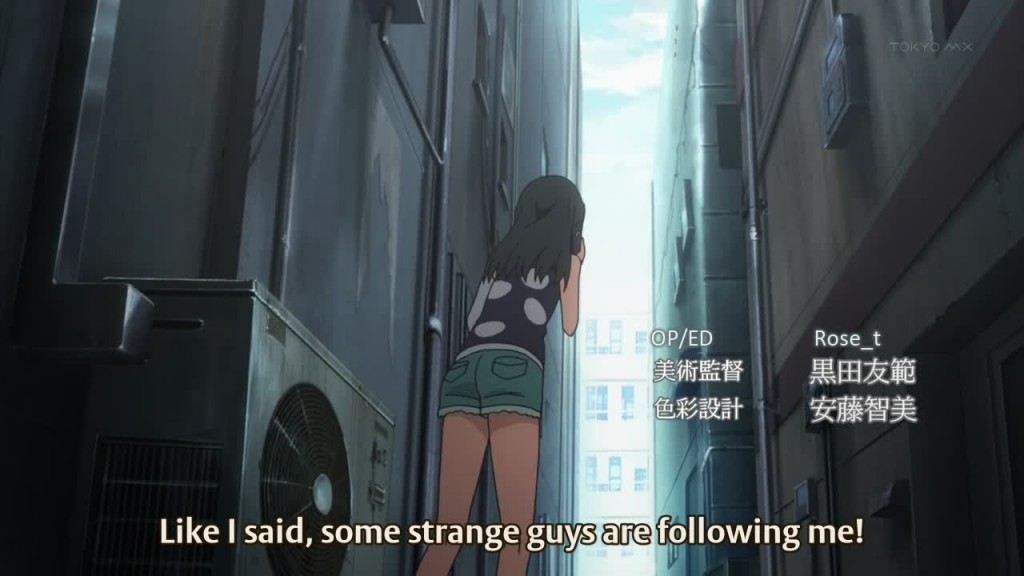 "I told you, some creeps just won't leave me be!"
"Good job, Uiharu." Seriously, I could complain about pretty much every line up to this point. Do you really think quality like this will get you anywhere against the Railgun competition?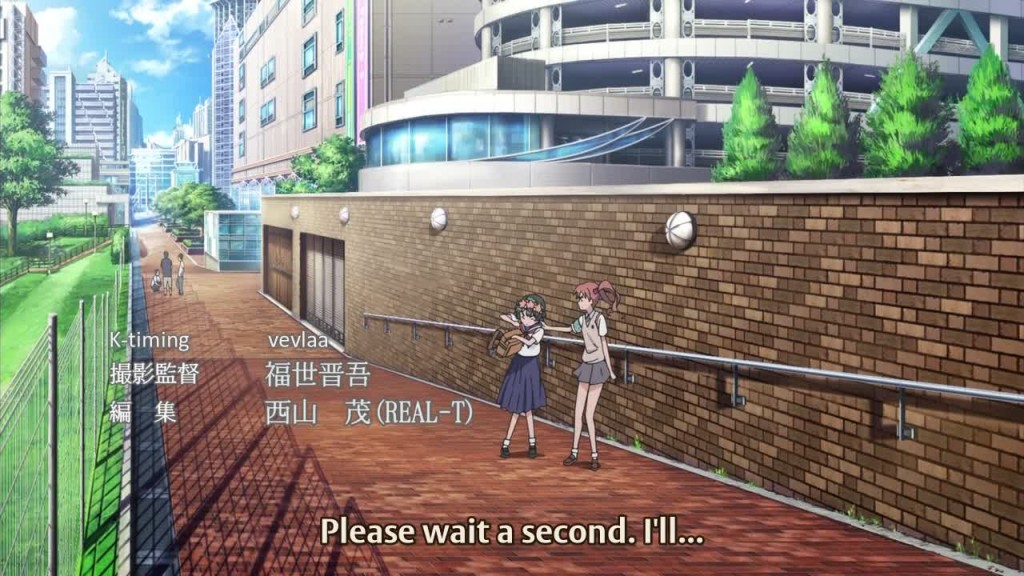 "Wait a moment! Let me find my armba—" You've gotta be kidding me. Is Hatsuyuki really incapable of getting any lines right? (Except for like, "Let's go.")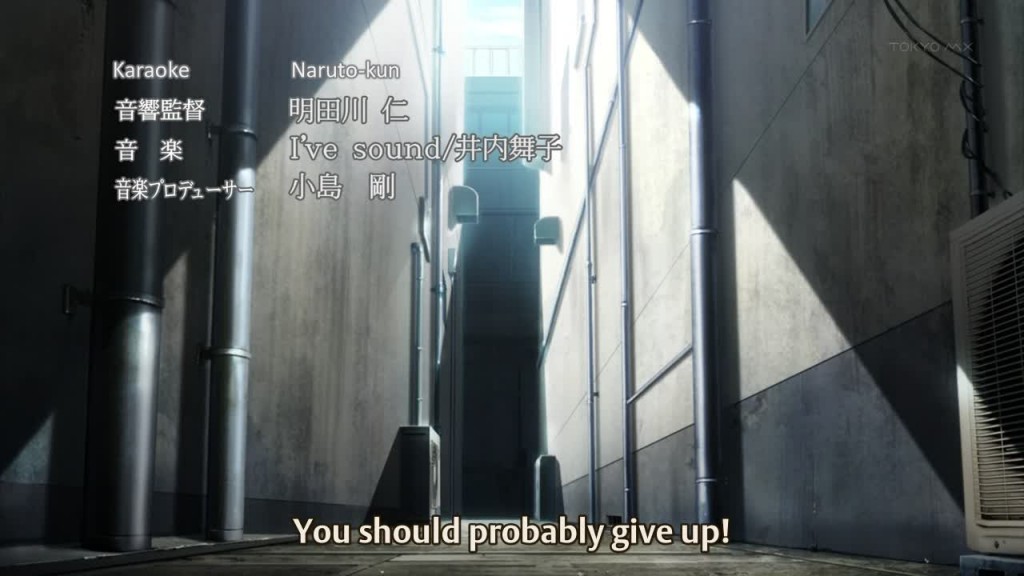 "Just give up already!" I'm 1 minute into the release and this is already the fifth line I bother to complain about (there were more). If this goes on, I won't even bother to watch this release to the end.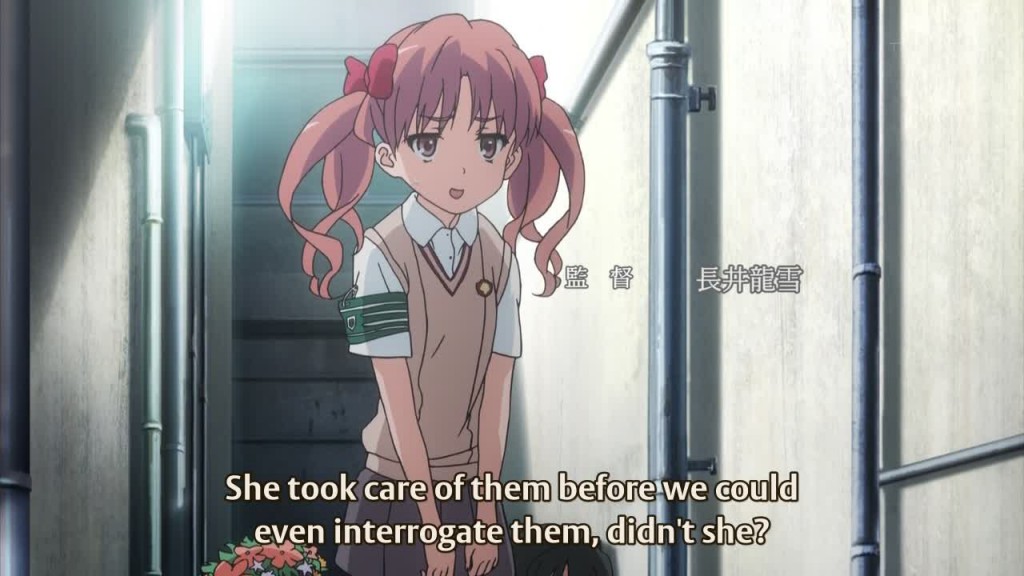 "You ask after you dealt with them?" This can't be real.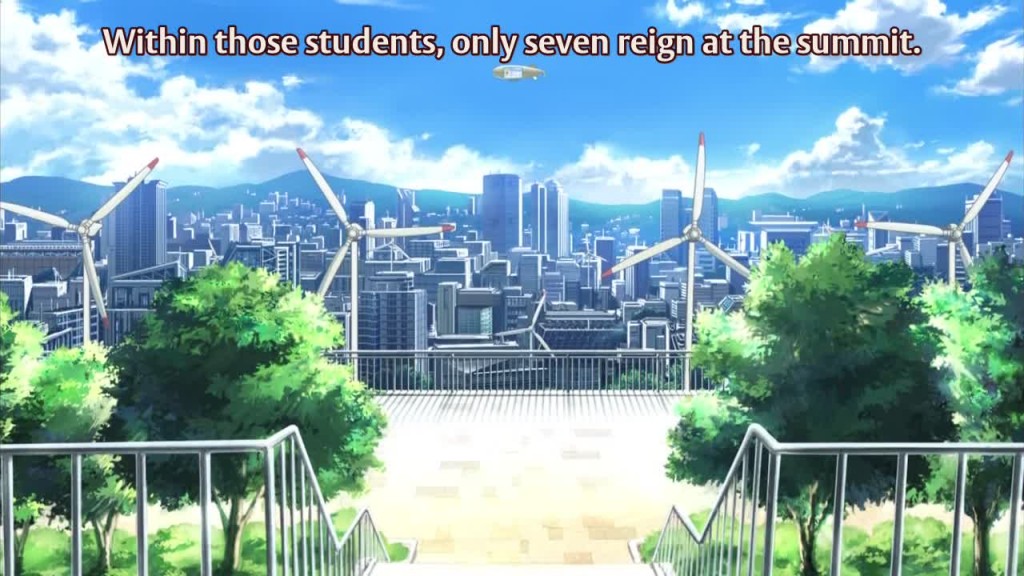 You split the sentence at the wrong spot. I won't even bother commenting on how derp the English is.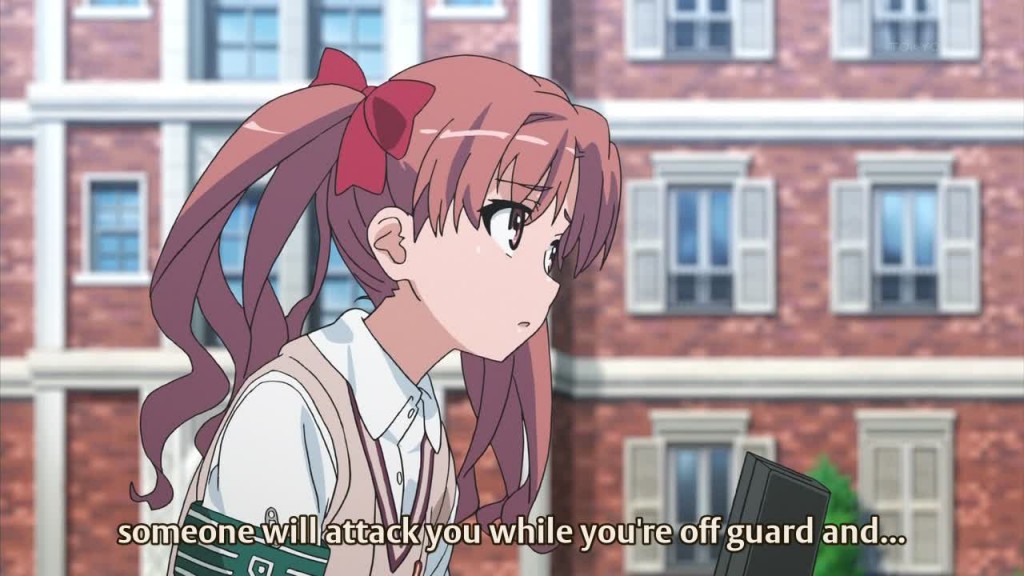 Huh? Where's the second half of the line? And why is the half that is actually there totally wrong?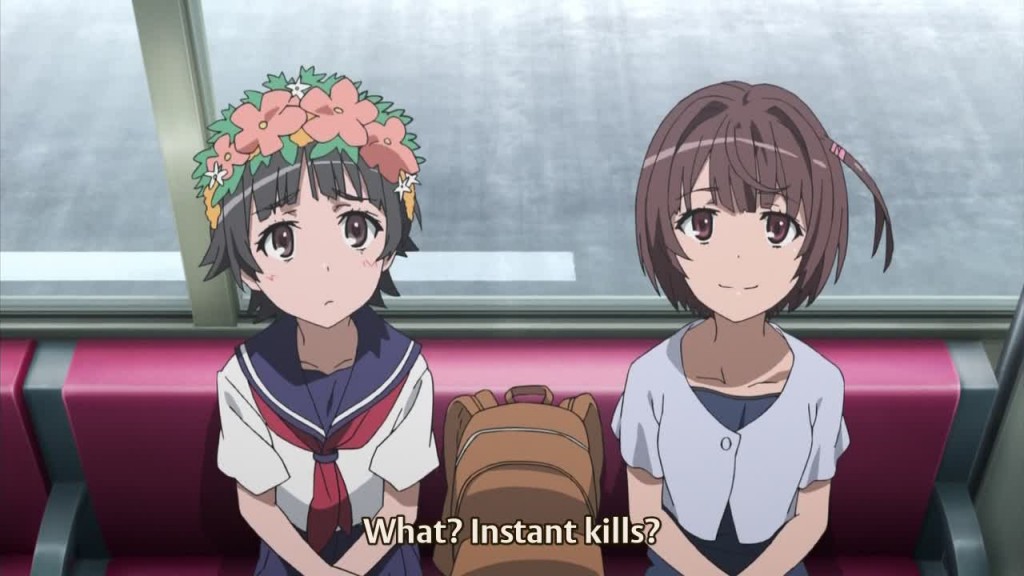 Is this supposed to be English? "What was that word… Instakill?" Or even "pentakill" if you want to ponder to League players (since there were five guys).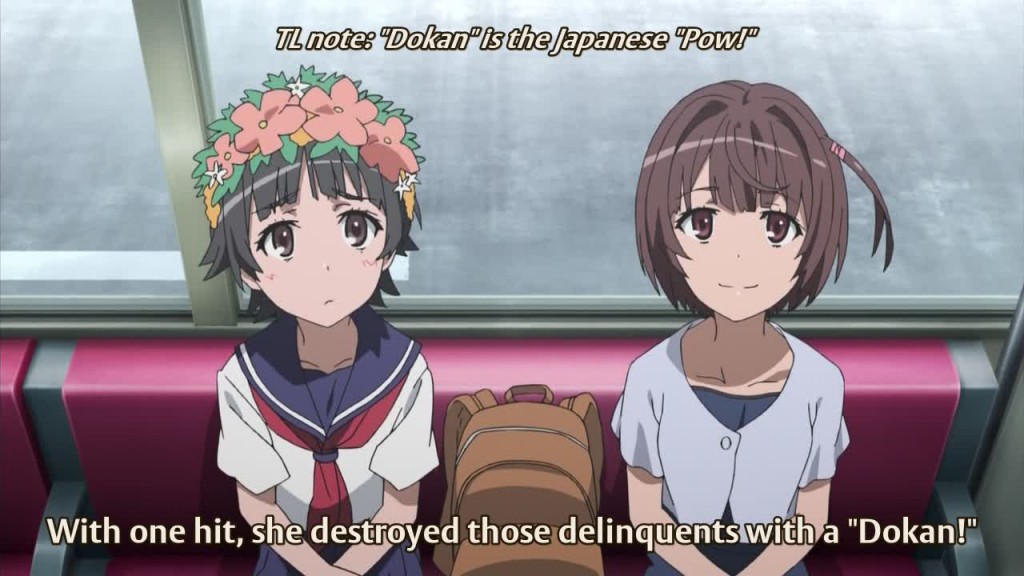 And this line destroyed this release utterly with a "dokan!" too. I refuse to go any further.
Conclusion: Avoid
Accuracy: 3/10; Flow: 5/10; Atmosphere: 6/10
It's been a long time since I stopped watching a release 3 minutes in. Yes, you read that right. All these screenshots I posted are from the first 1/8 of the release. I would advise you to avoid it even if the entire release had this many fuckups. Even 3/10 is a generous score for this "accuracy". Hatsuyuki's Railgun is beyond help.