Translation review: [Mezashite] Dansai Bunri no Crime Edge 01

This entry was posted by Vale.
Gods give me strength…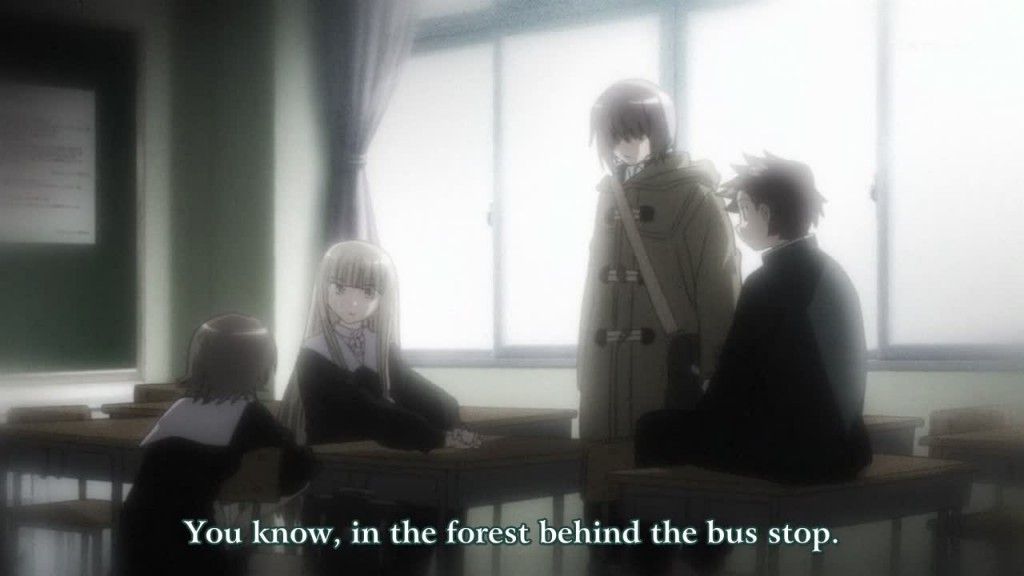 She uses the grove to identify which bus stop she means, not the other way around.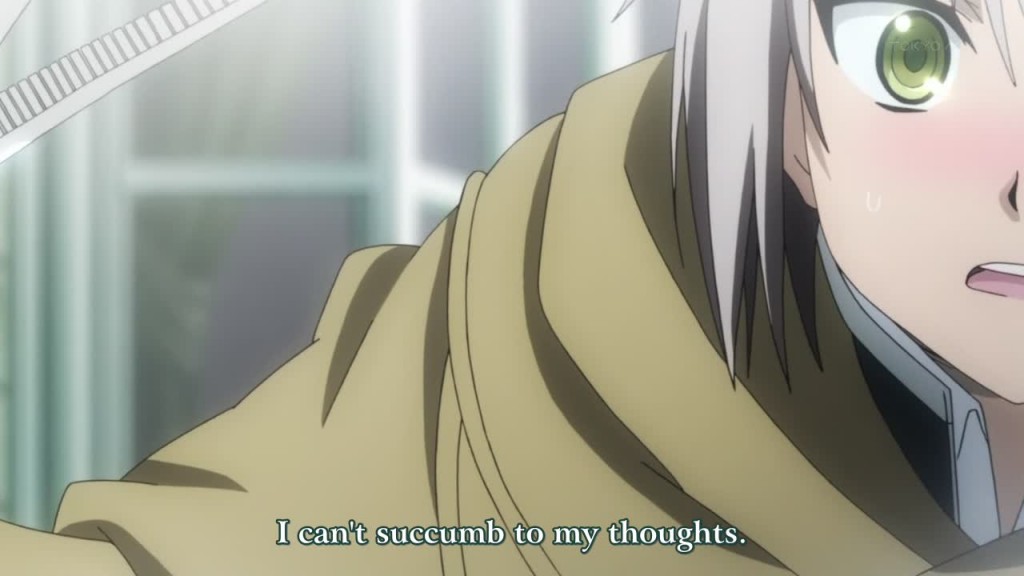 I don't think so.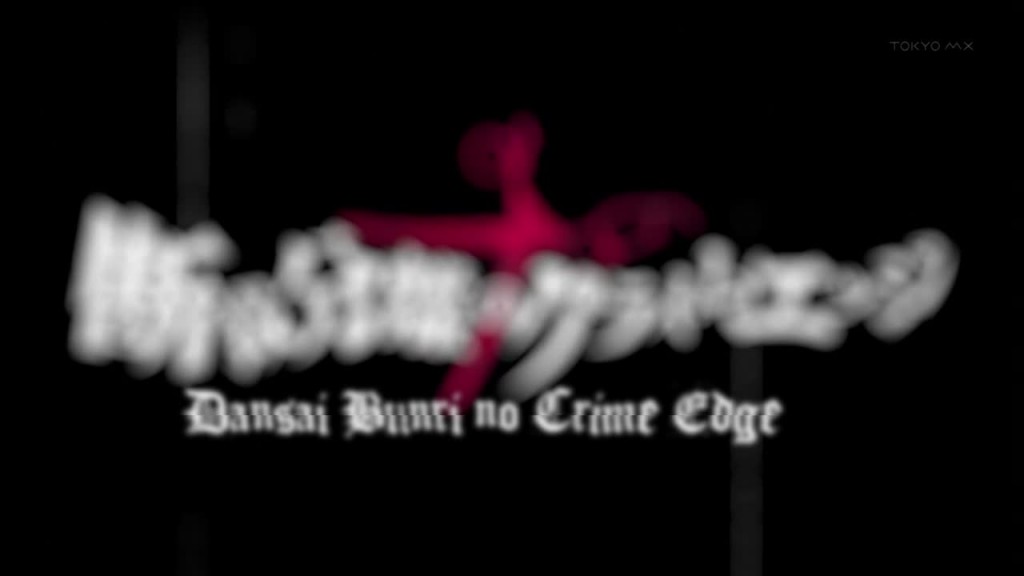 That blur effect doesn't look right. I'm not sure if I should ask at all, but why bother typesetting it if you're not gonna translate it?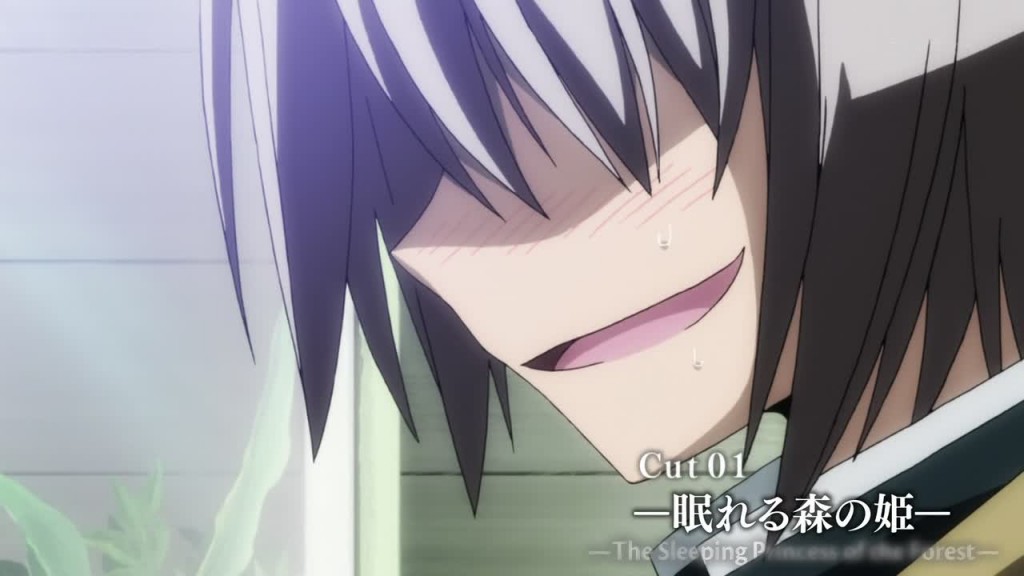 I think one layer of typesetting is missing there? Also: Sleeping Beauty.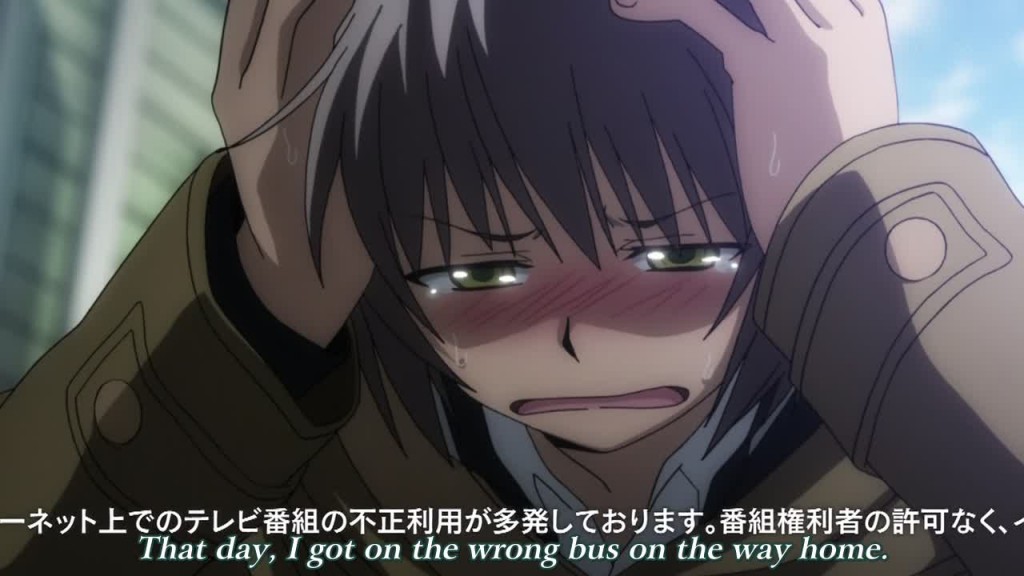 He got off at the wrong stop, not on the wrong bus.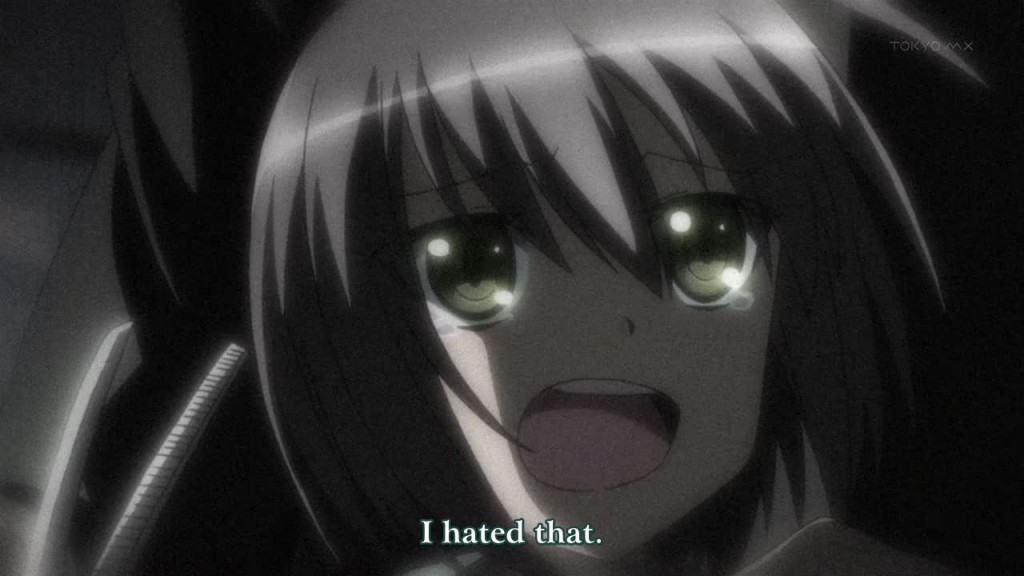 No. They didn't want to let him cut their hair.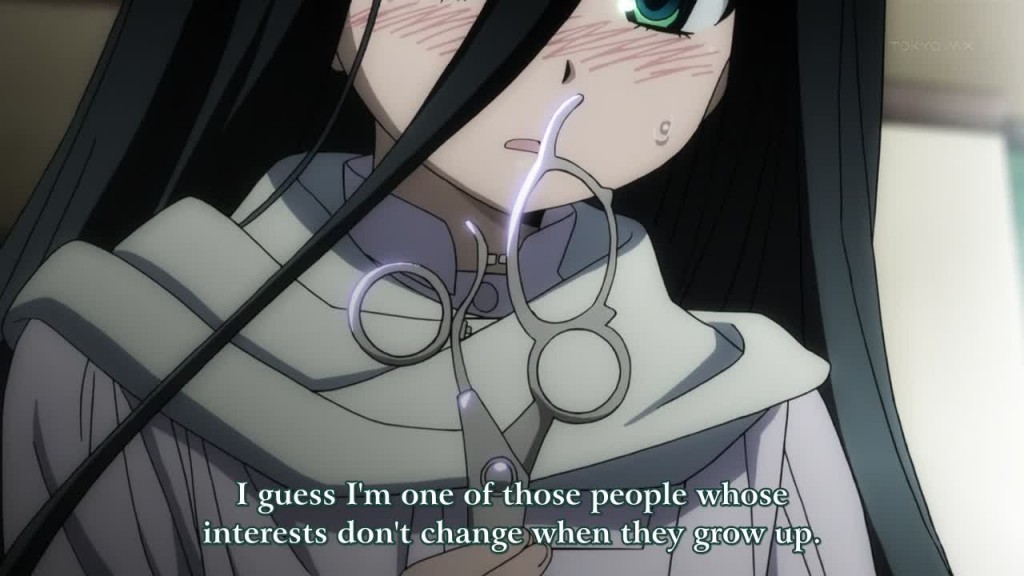 This sentence feels too long and roundabout compared to how he's saying it.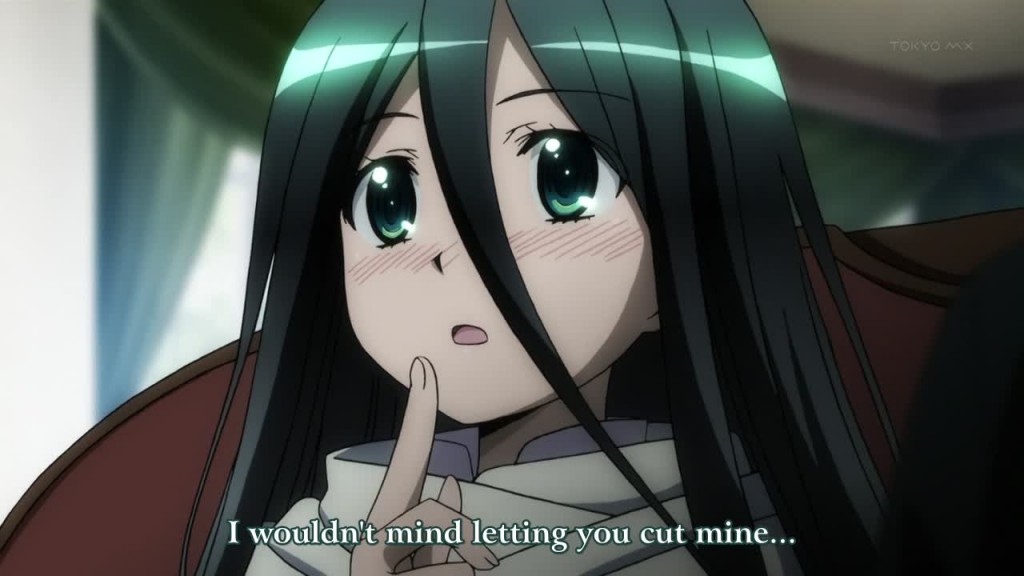 The tone is off. It's more the "I wish…" kind of sentence.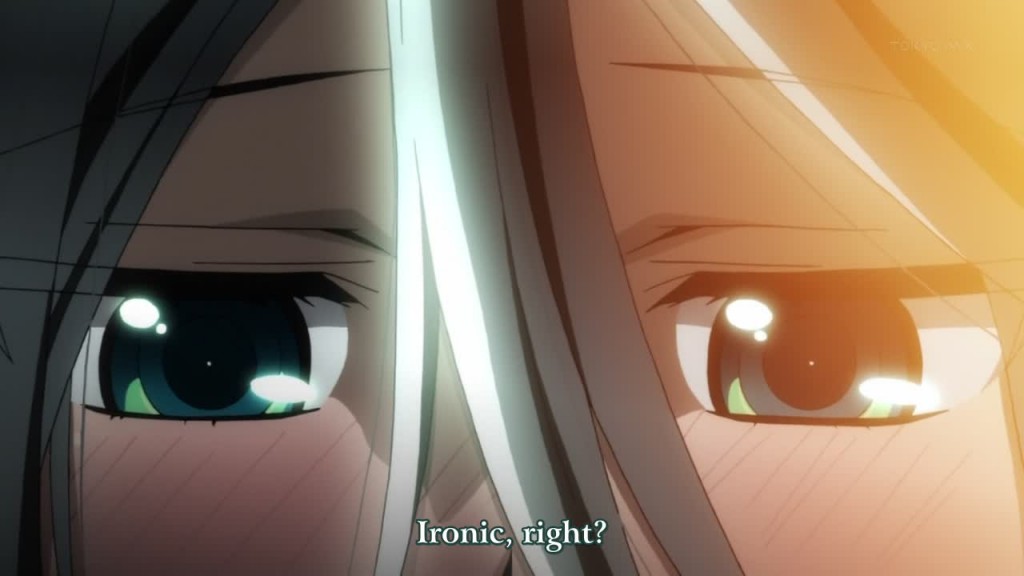 What is ironic?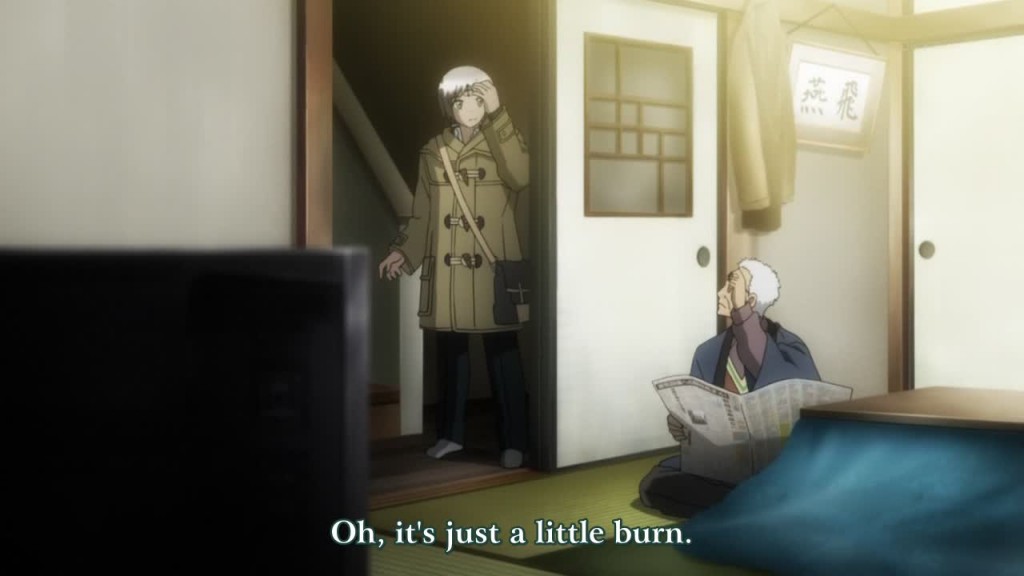 "I just tripped."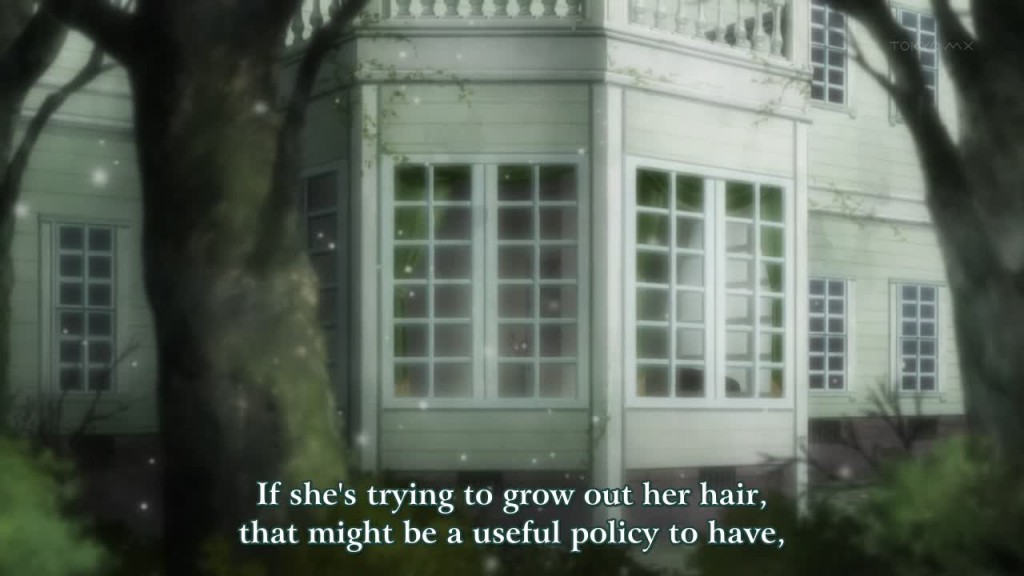 This line is just bad. "Maybe if she's willingly growing it, then yeah."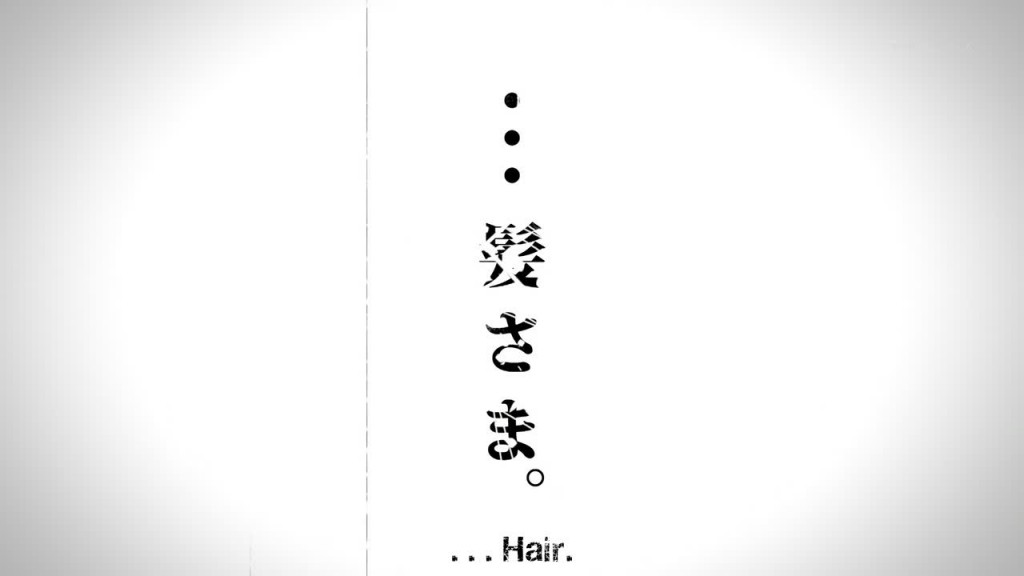 Oh well…
Most of the song is right. There are lines which I can't agree with, but then again, it's a song.
Conclusion: Okay
Accuracy: 7/10; Flow: 7/10; Atmosphere: 6/10
An average release with average number of mistakes. It's definitely watchable and understandable, but not very reliable when it comes to details and tone.