Script/typesetting review: [Falcom Sub Team jpk] Everyone Assemble! Falcom Academy – 01

This entry was posted by herkz.
Apparently this show is quite the thing. I haven't played any of Falcom's games, so I'm just going to assume they didn't fuck up any of the terminology.
Editing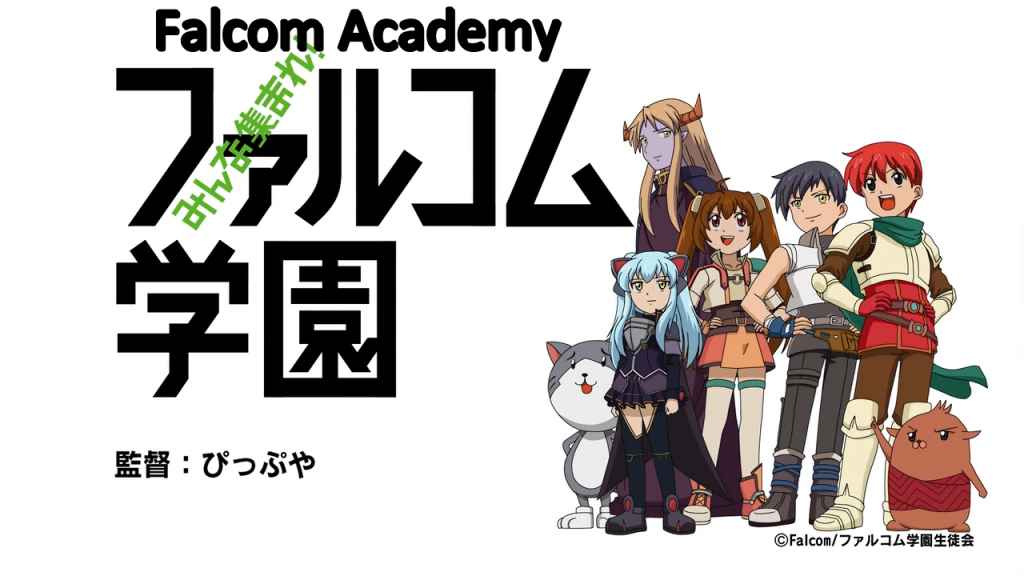 Why isn't the green part translated too?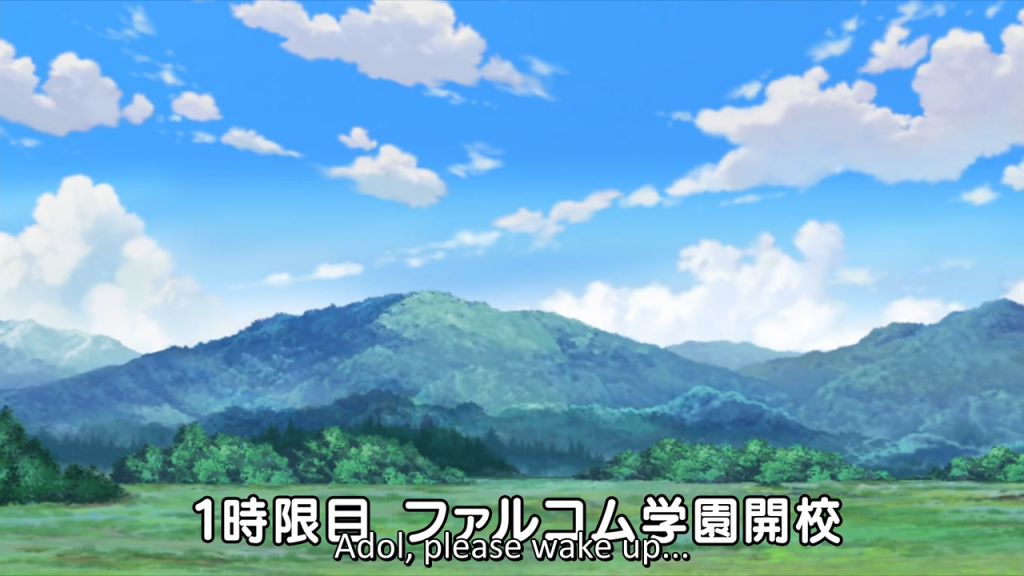 Literally dying here.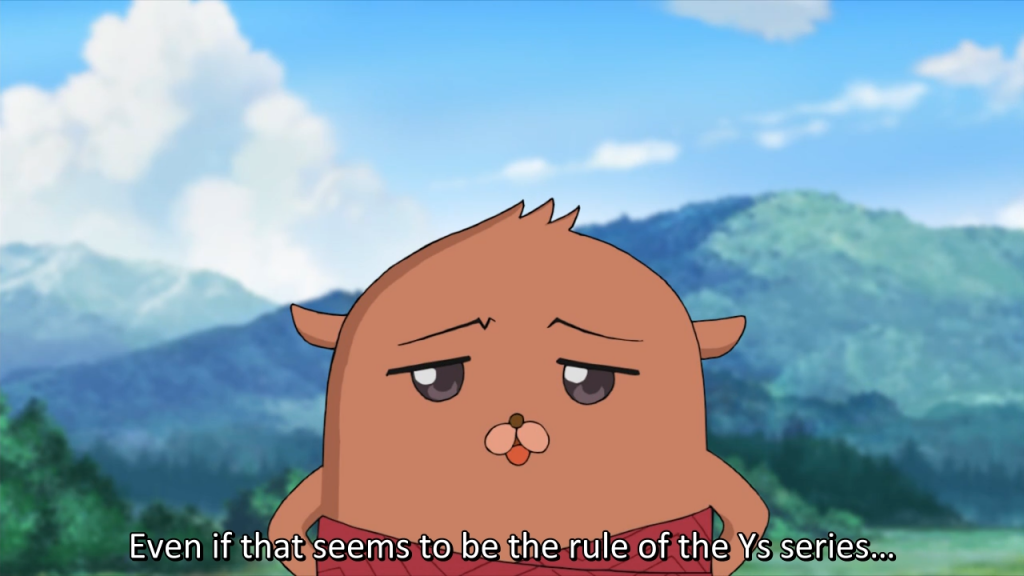 I have no idea what this line means.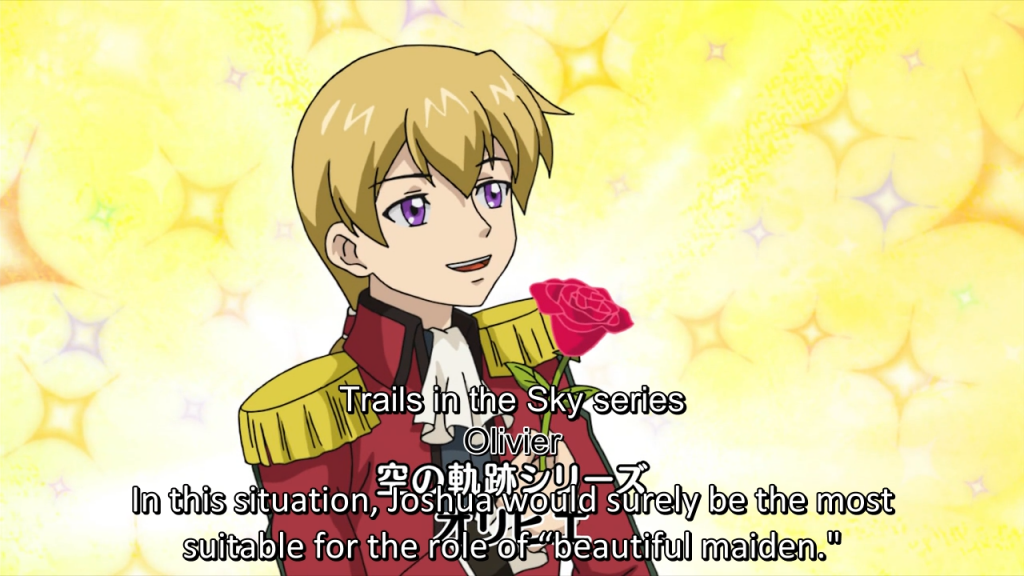 Remove the first "the".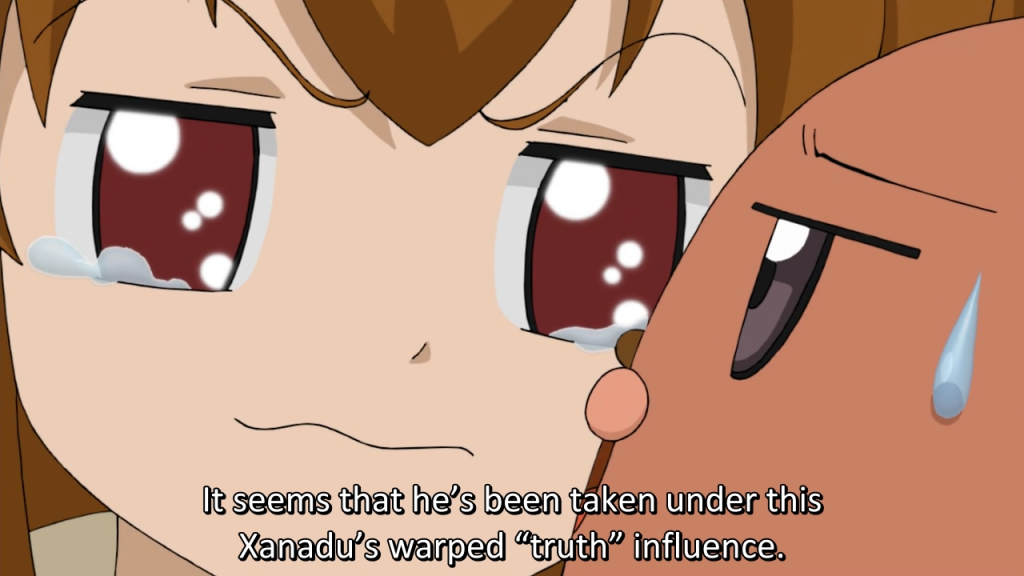 ?????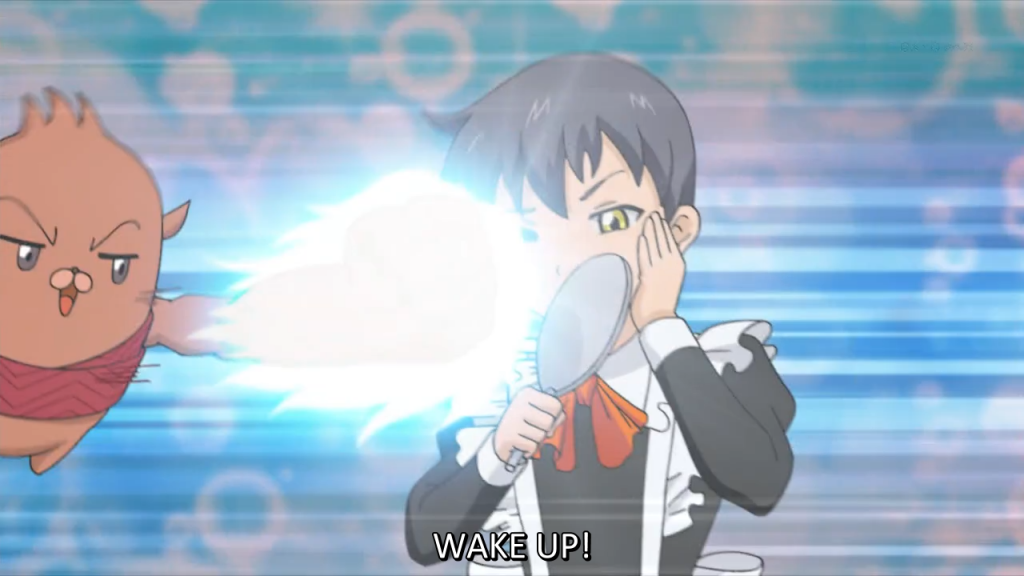 Don't do this.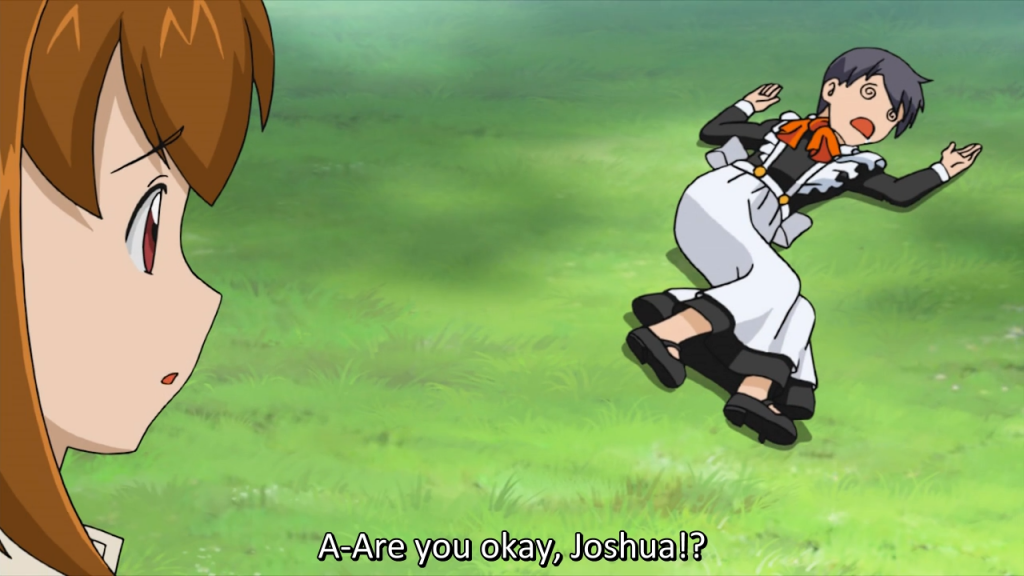 You had ?! before. Holy shit.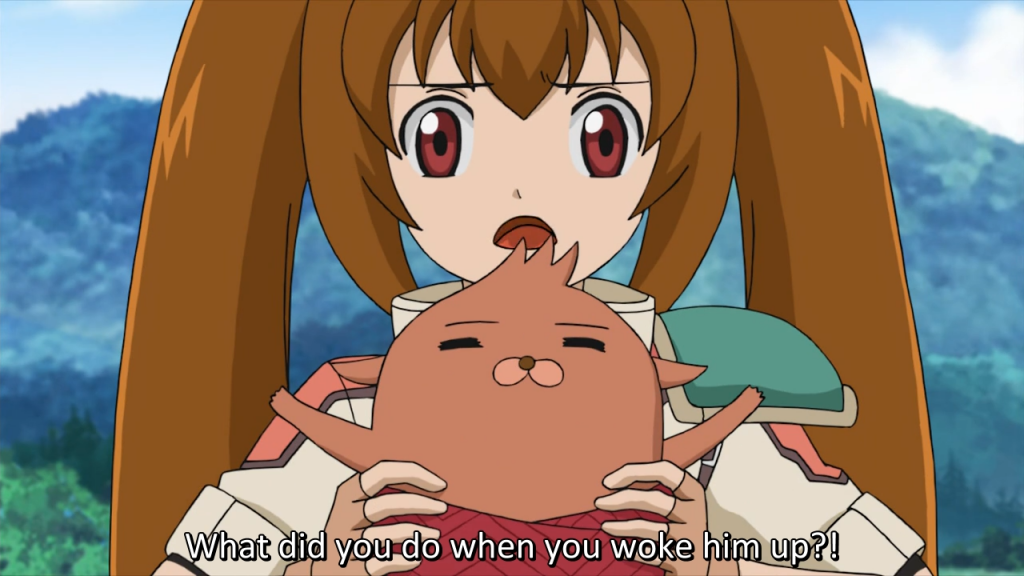 do->do to him
Why are there ellipses? His line doesn't trail off. He just says it normally, then the girl speaks immediately after.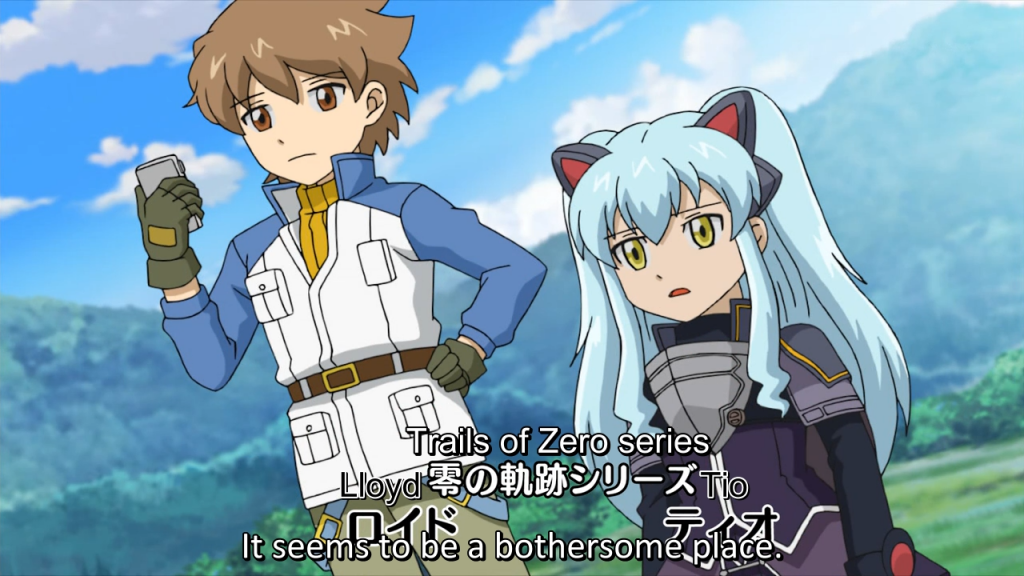 Time to add "bothersome place" to the list of things no one ever says in English.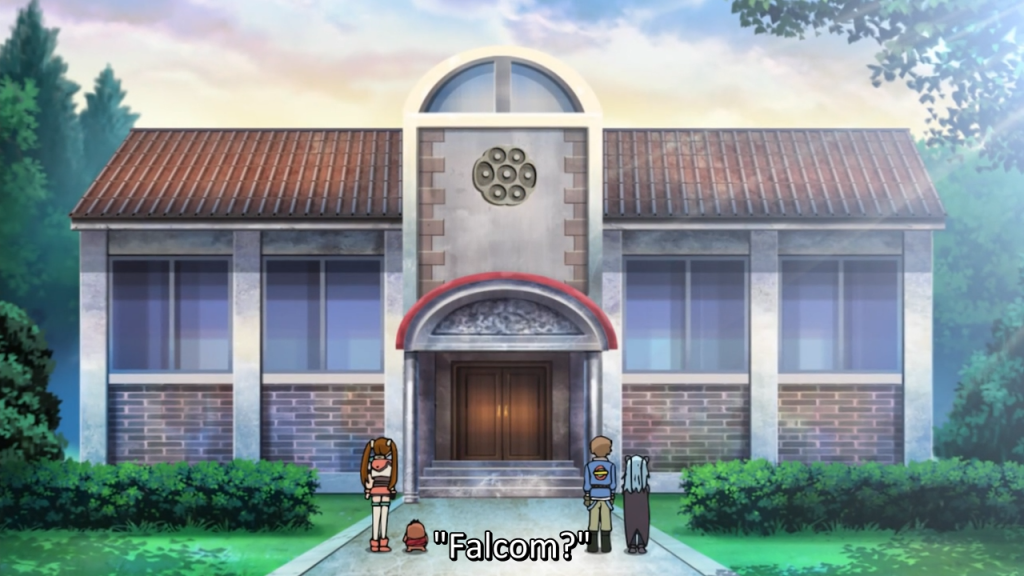 The ? should be outside the quotation marks since it's not part of the quote.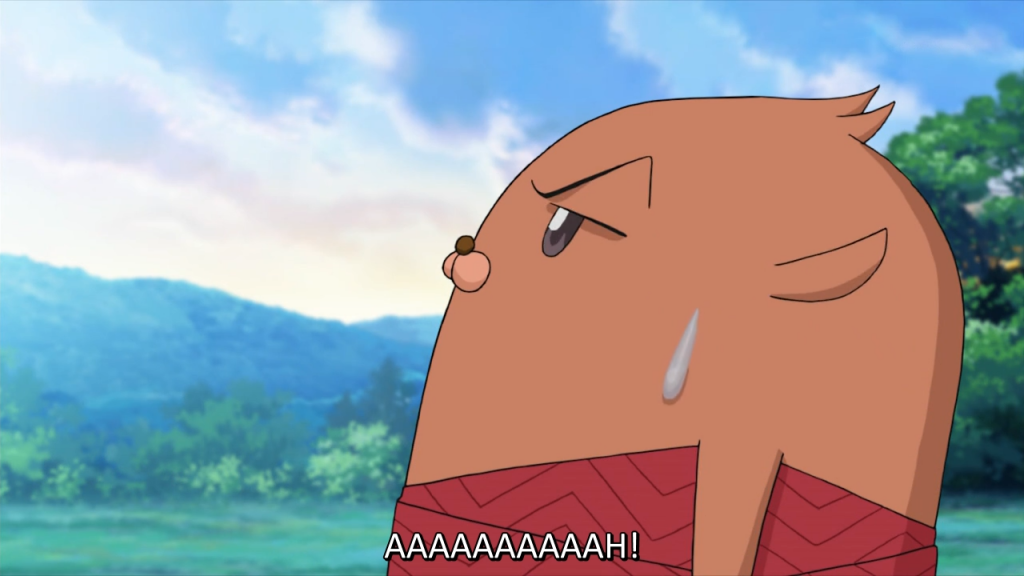 pls no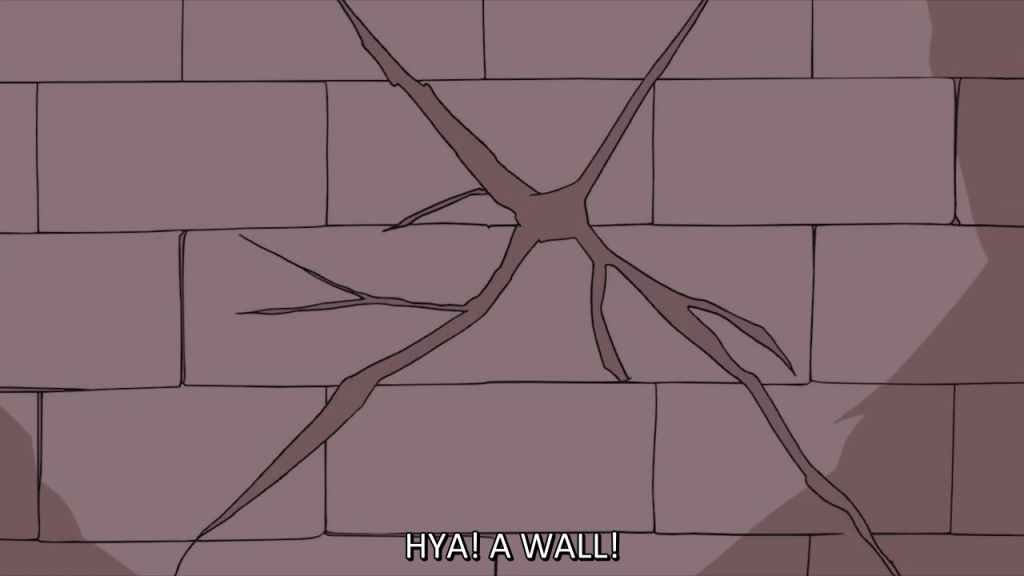 pls just end the torture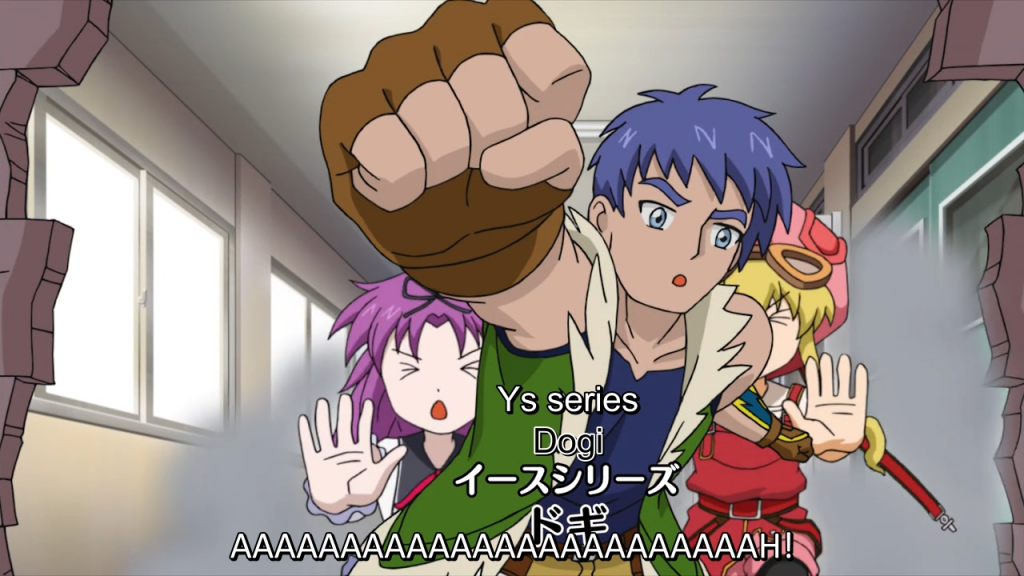 I CAN SEE THE END OF THE FILE. I'M ALMOST THERE!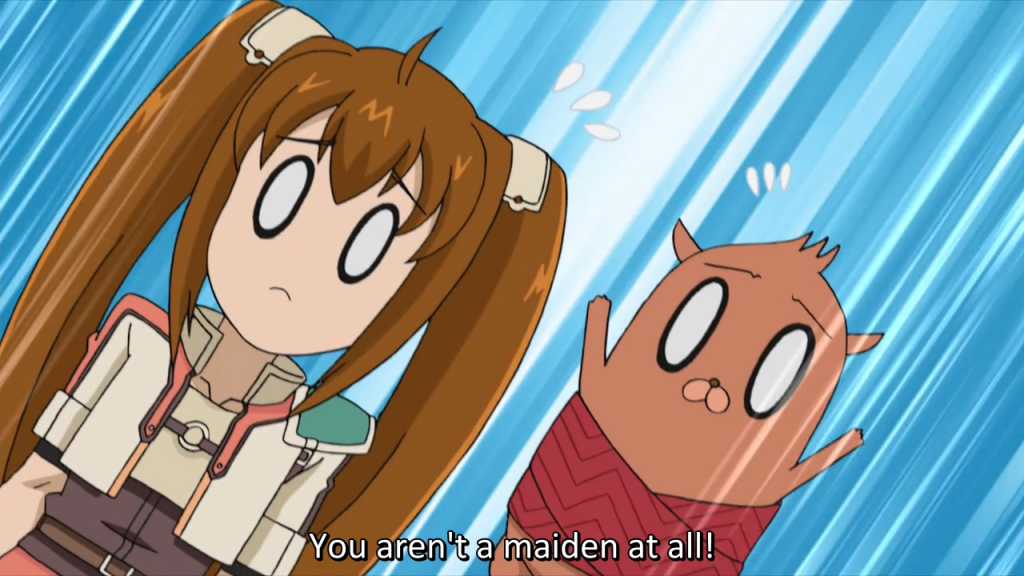 Pretty sure this is more like "But you're not even a maiden yourself!" or something since he's a guy.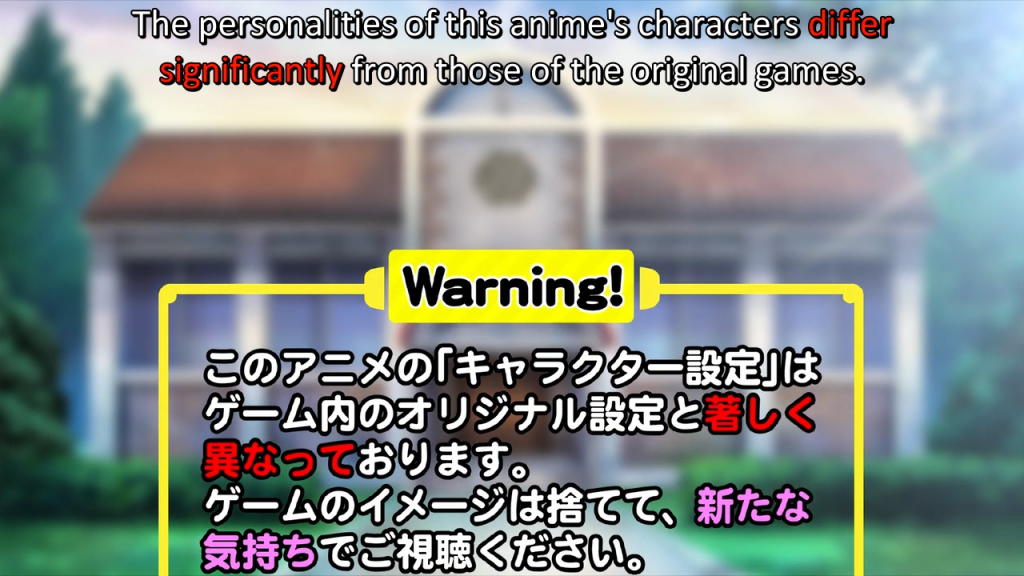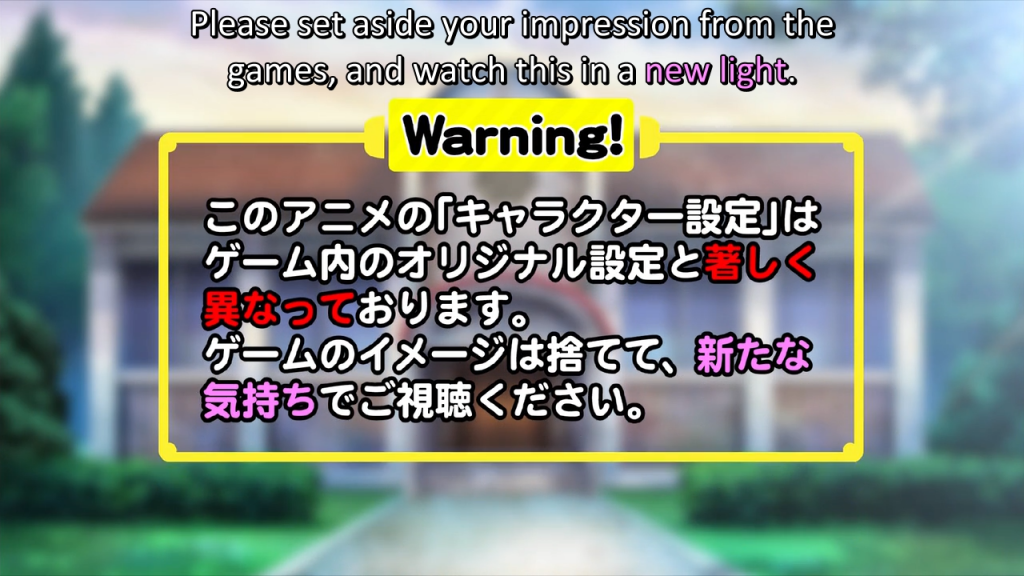 is this trolling
Typesetting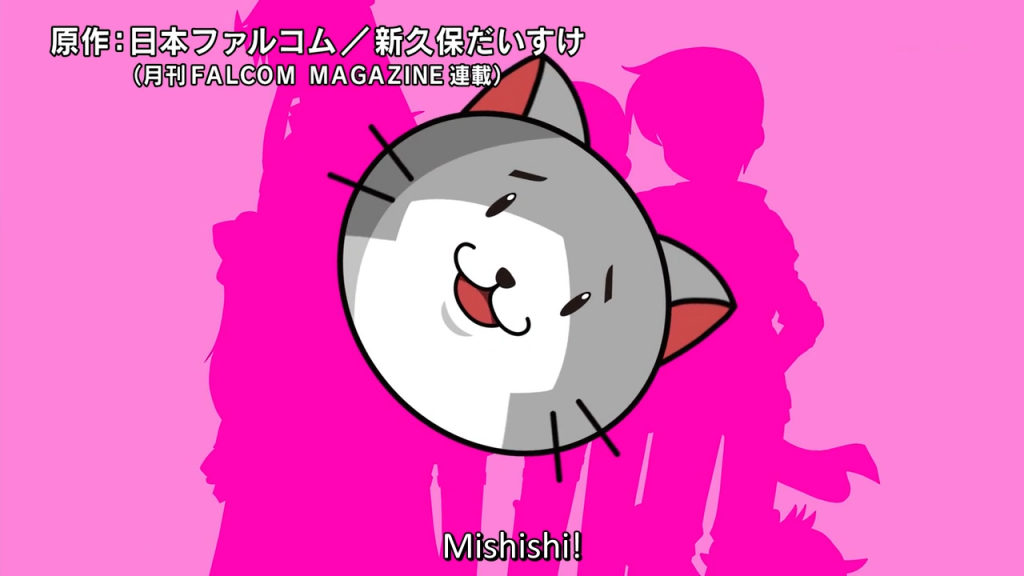 Horrible styling.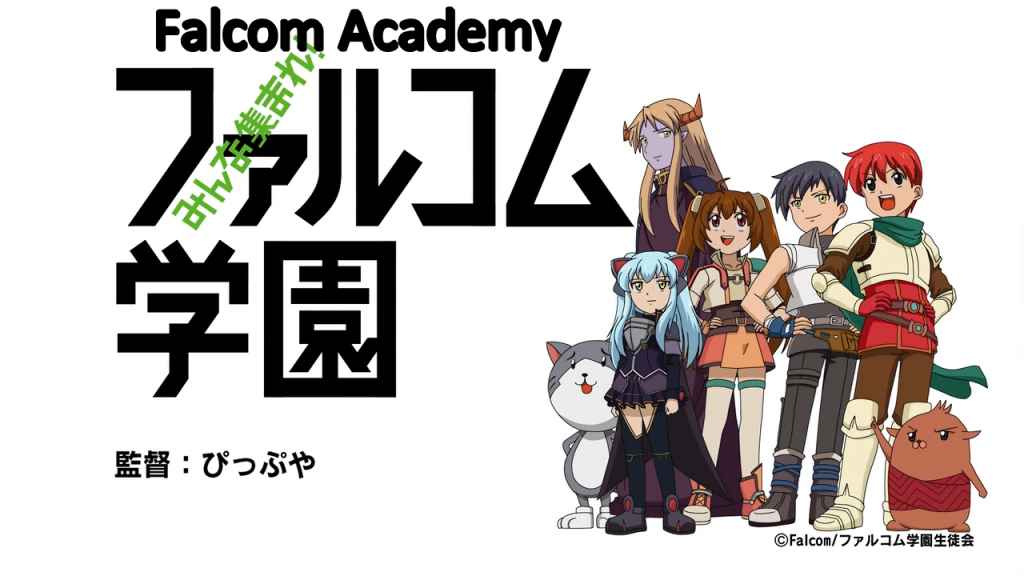 Font is round while the sign is square. Also, looks like no blur.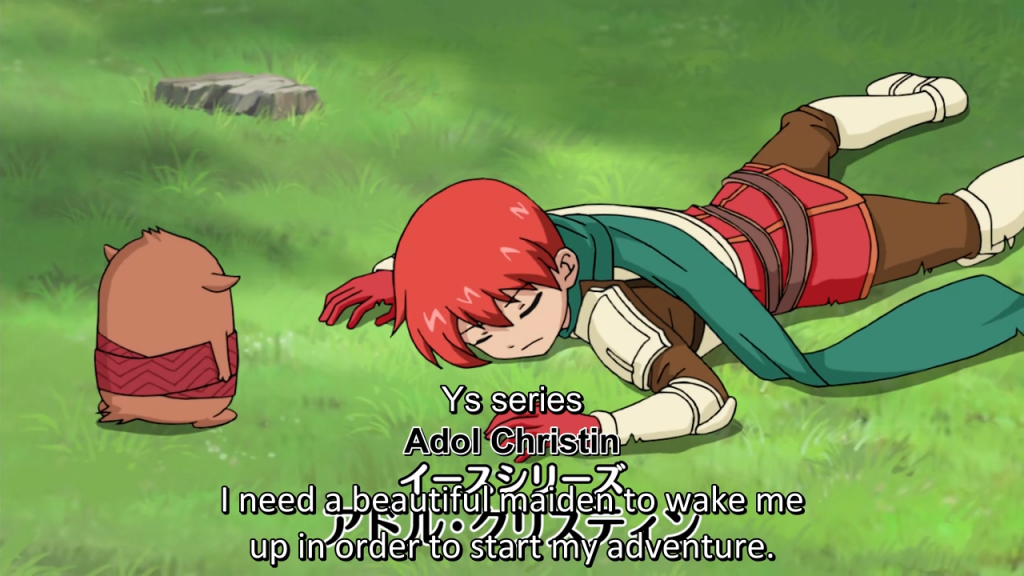 This is torture.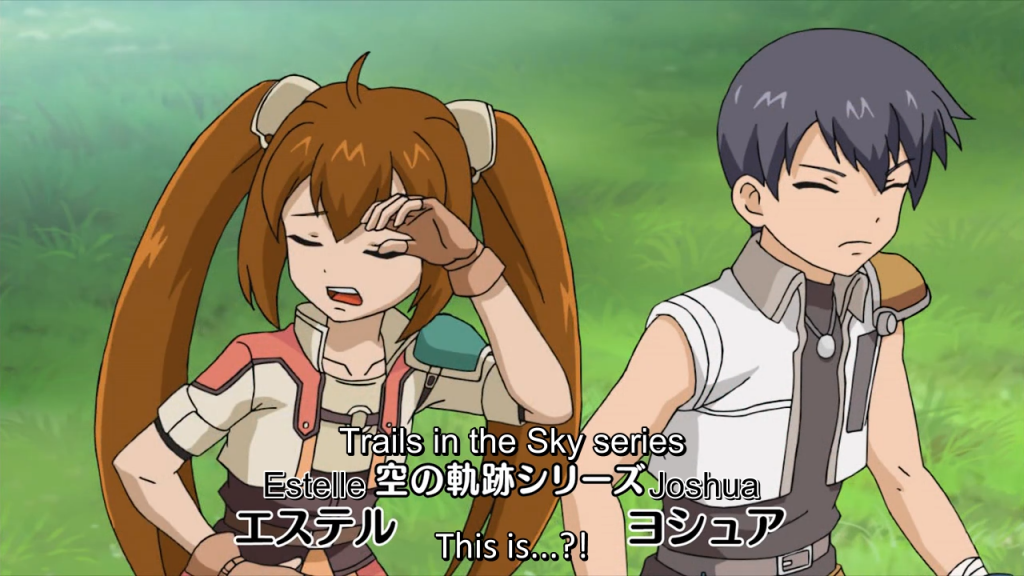 rip me
There are a bunch more signs like this that I am going to spare you from seeing. They're all bad.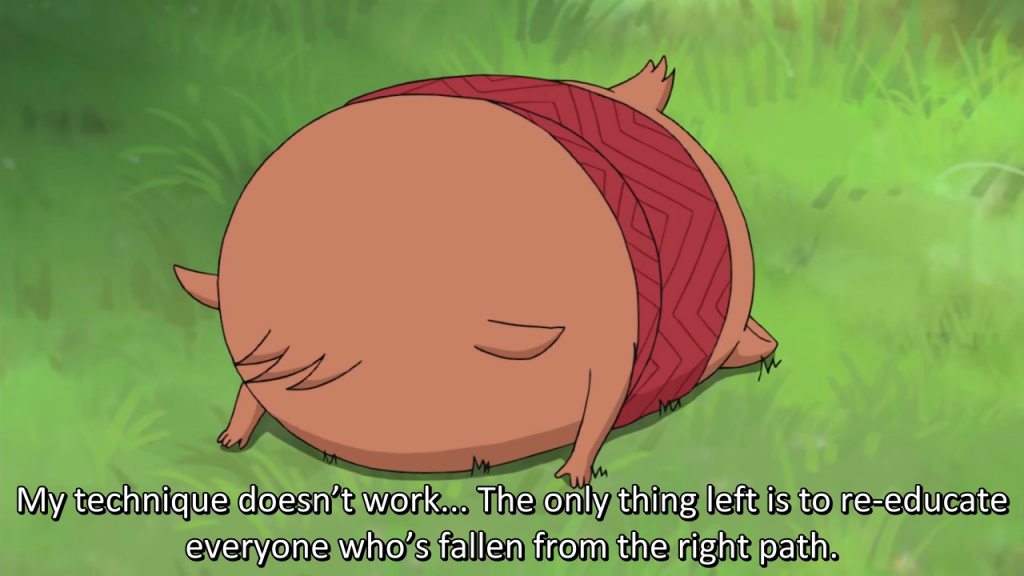 what are margins? nawejawnhejaj2h3H@:#HHJ:WMK:HD:HJSEJKL:FJSDK:FJjk;sdjftgjkl;sdht
Grades
I think grading this release would give it far more legitimacy that it deserves. Subbing this badly is not acceptable. If you don't know what you're doing, just don't fucking release it. Or ask someone who knows what they're doing.