Translation review: [Commie] No Game No Life 02

This entry was posted by Vale.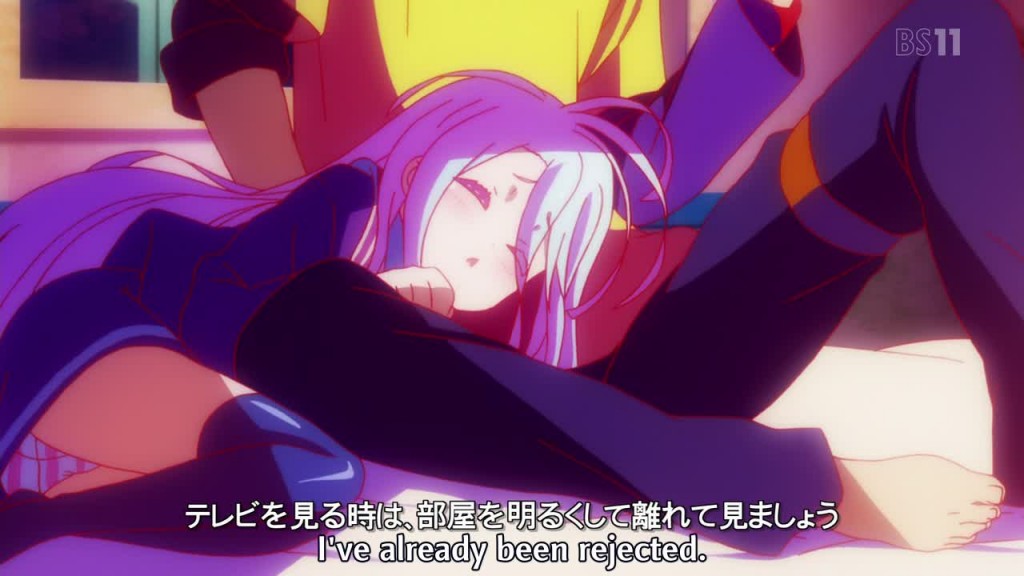 I think she's referring to what he's just said, not sometime in the past.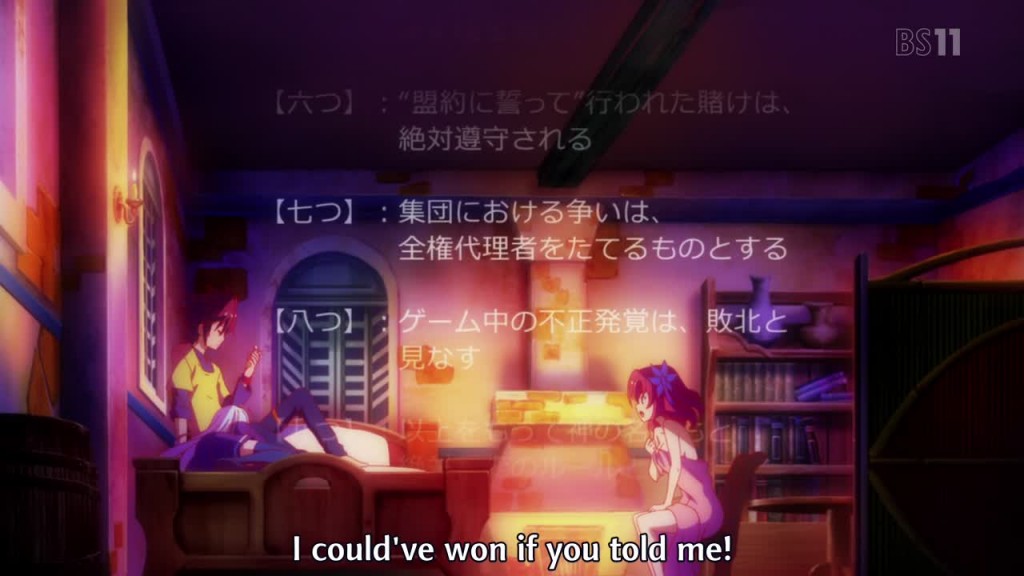 Rather "would", not "could".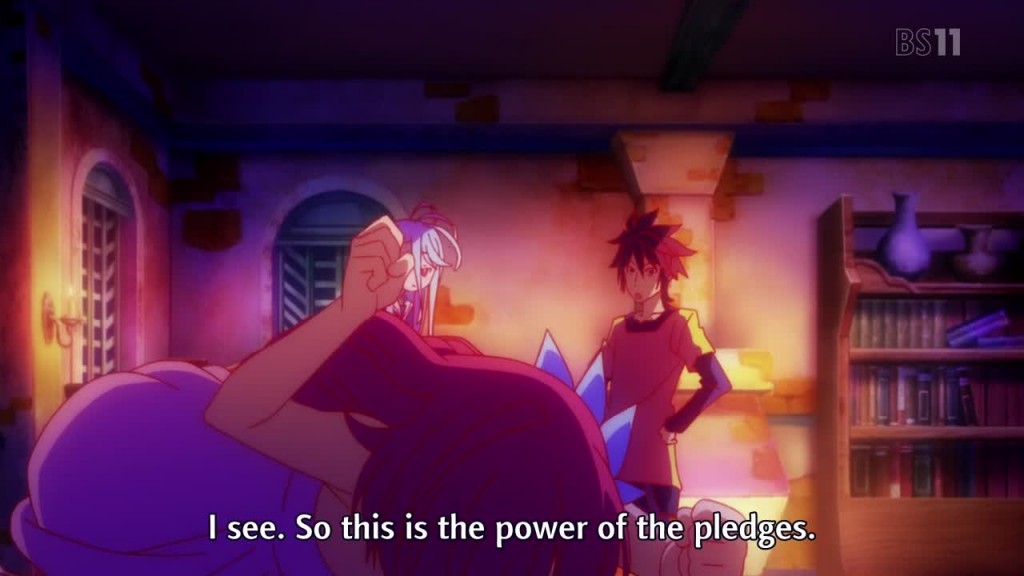 Steph's line missing.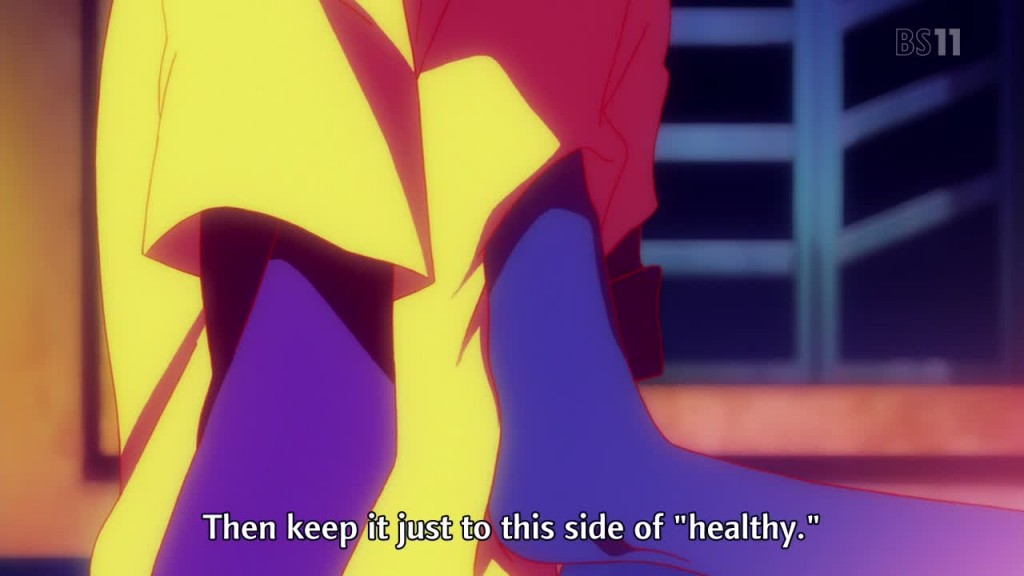 While I don't really like "healthy" here, the line itself is great.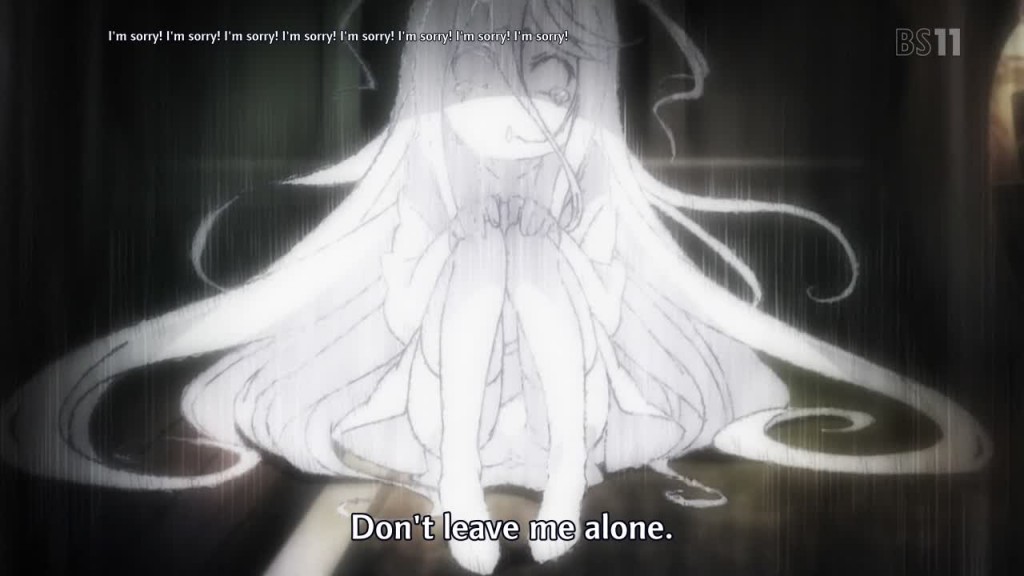 Sora's line in the top made me laugh.
And I don't like this line.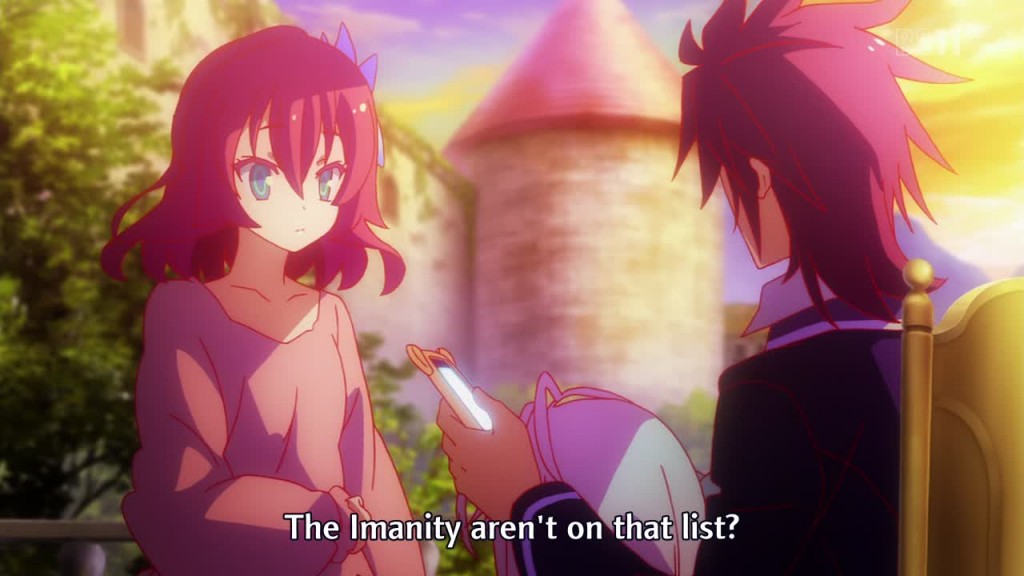 "What rank are Imanity?"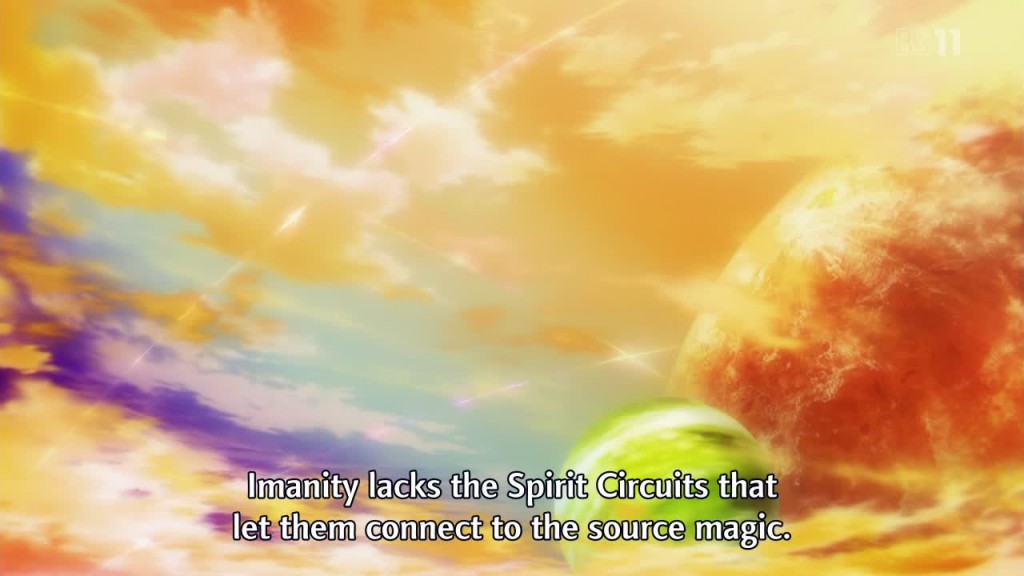 I don't like it how these lines sound as if she wasn't Imanity.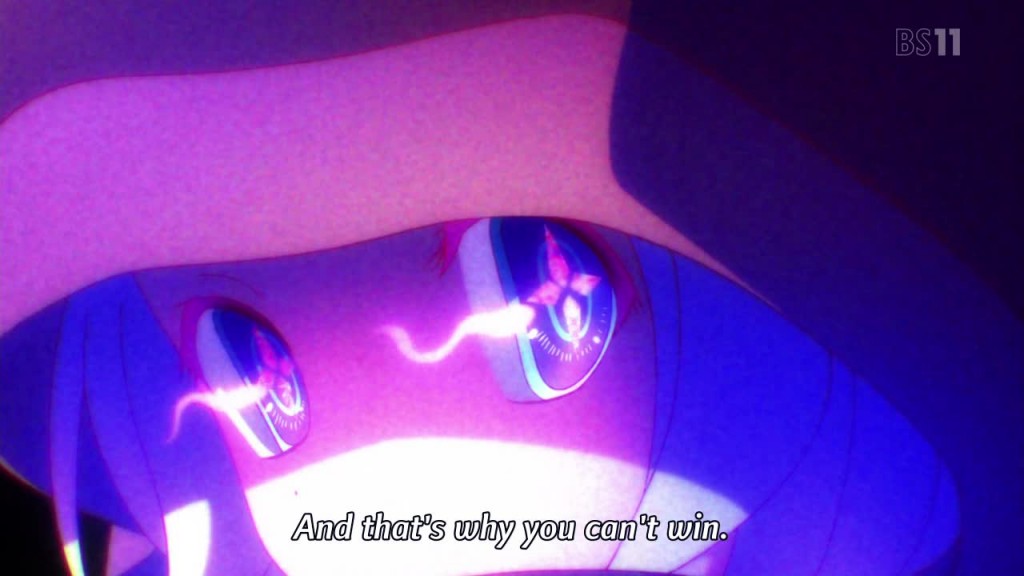 He's finishing her sentence for her here, so I'd go with "…so we don't stand a chance" (with the quotes).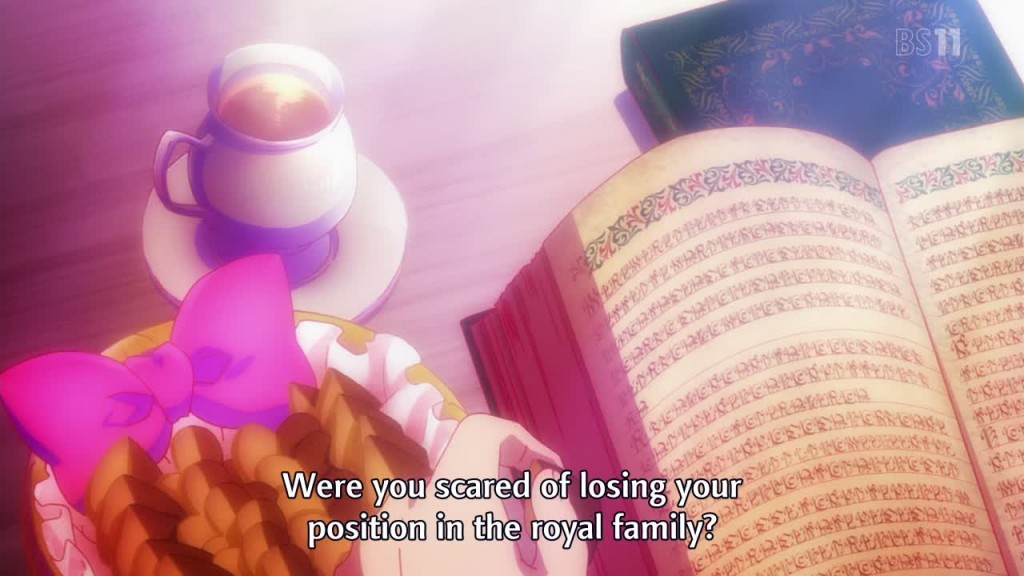 Not "in the royal family" but "as royalty".
Conclusion: it's decent
Accuracy: 7/10; Flow: 8/10; Atmosphere: 8/10
While it could still be improved further, I'd say it's a solid release.