Translation review: [Anime-Koi] Hakkenden 01

This entry was posted by Vale.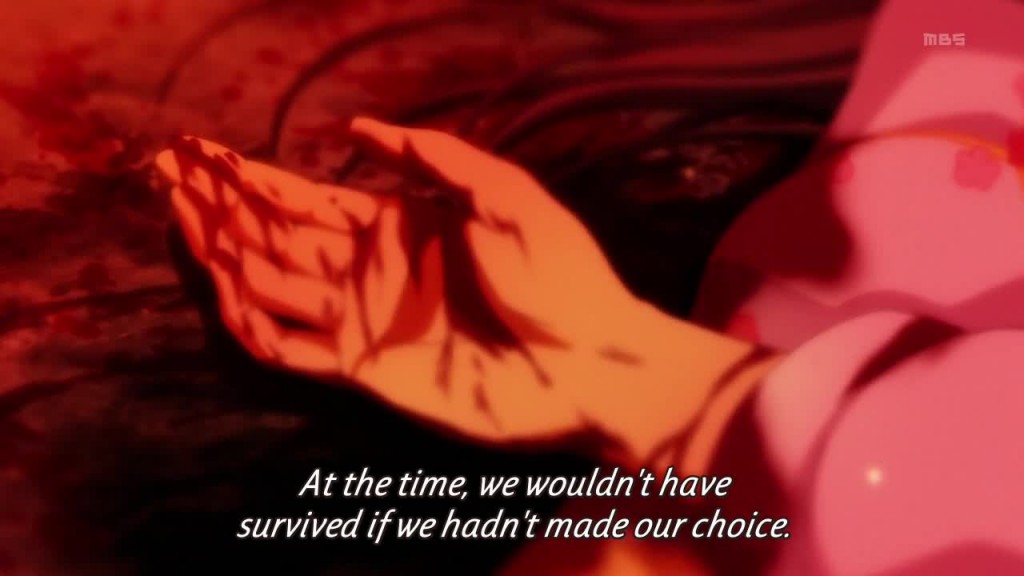 Why not just "We had to make our choice to survive back then"?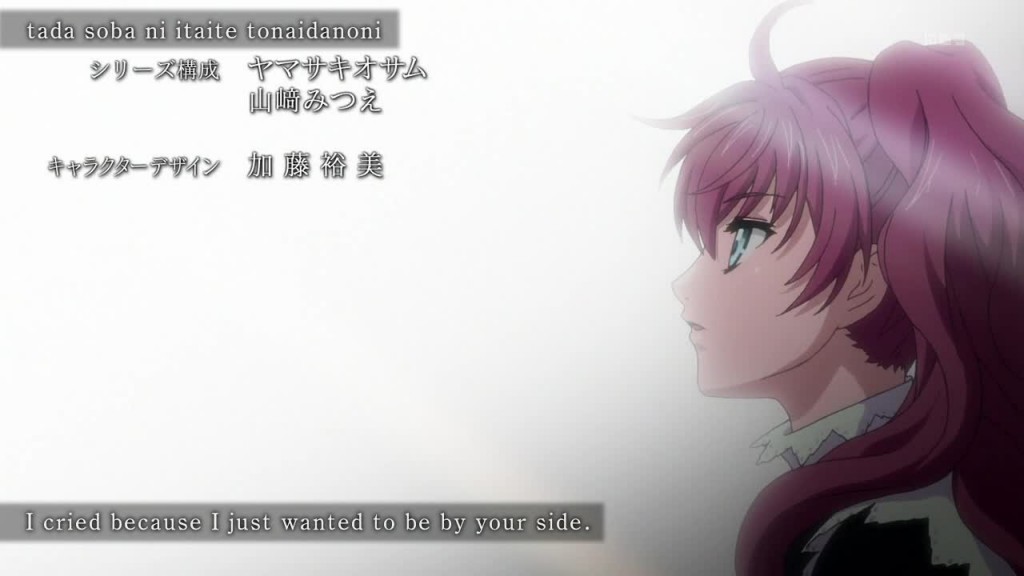 The opening translation is far from perfect.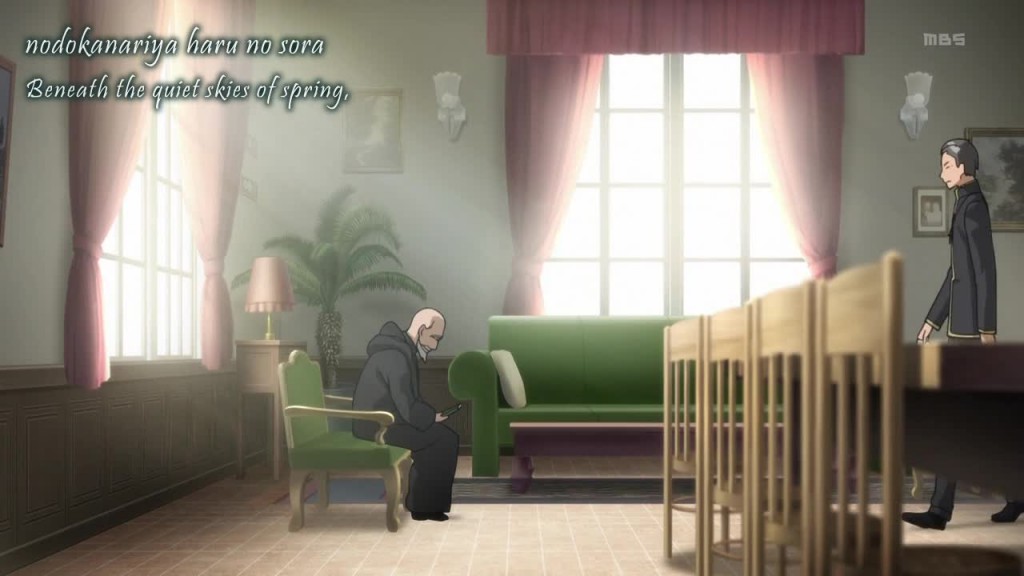 Her song's nicely done.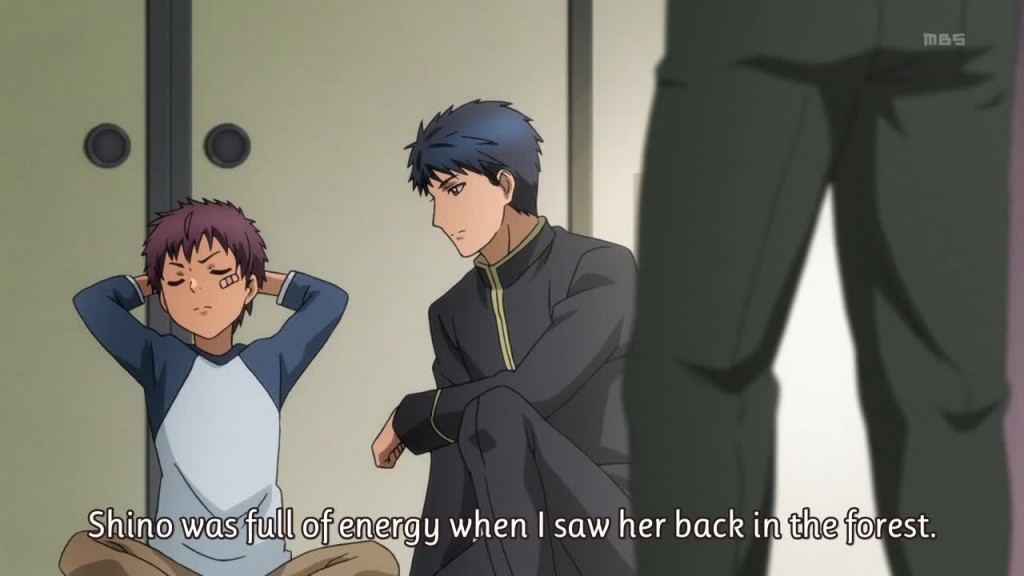 Her?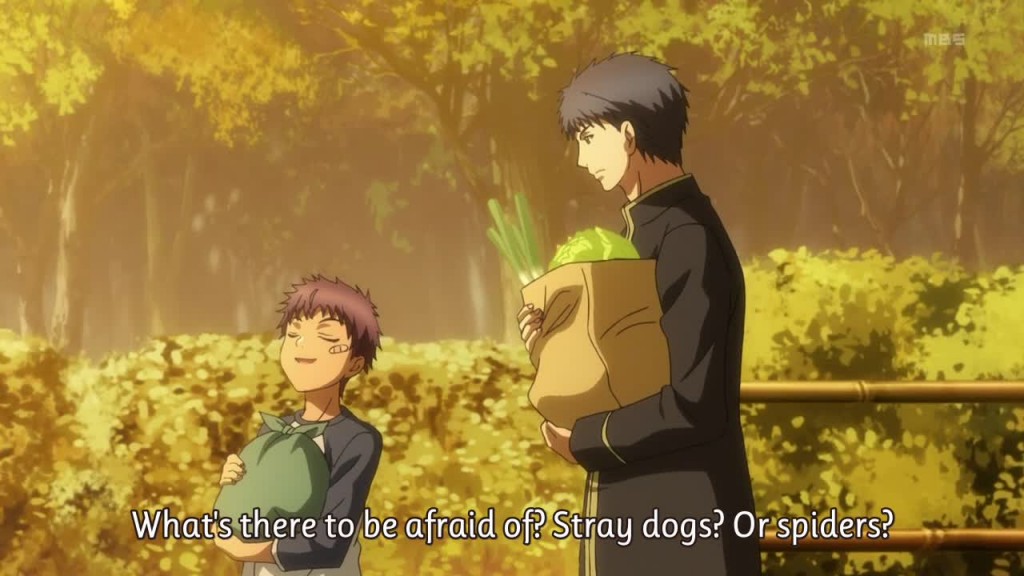 Bears, not spiders.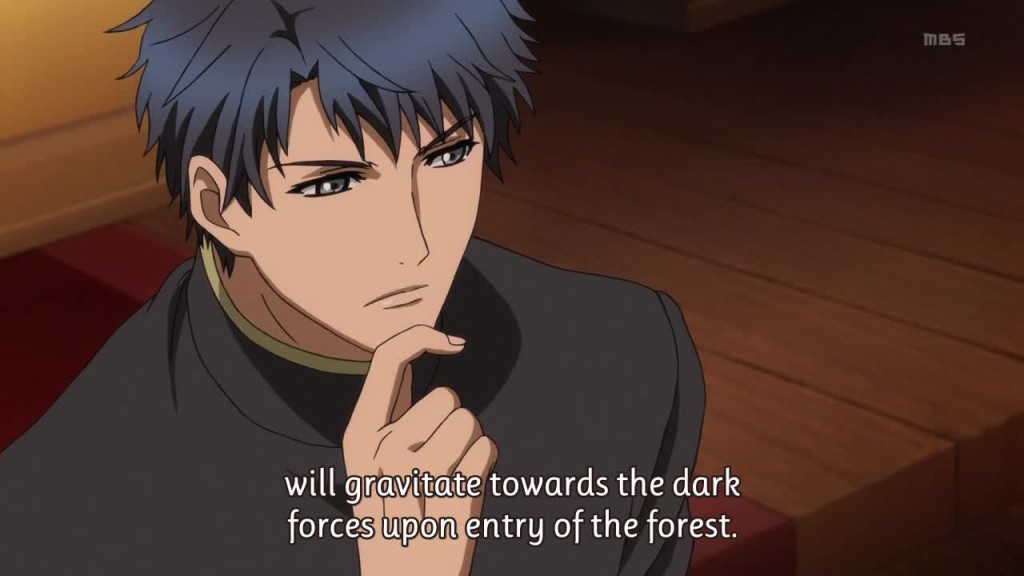 This is a recurring problem with this script: it's not incorrect, it's just not something that anyone in their right mind would ever say.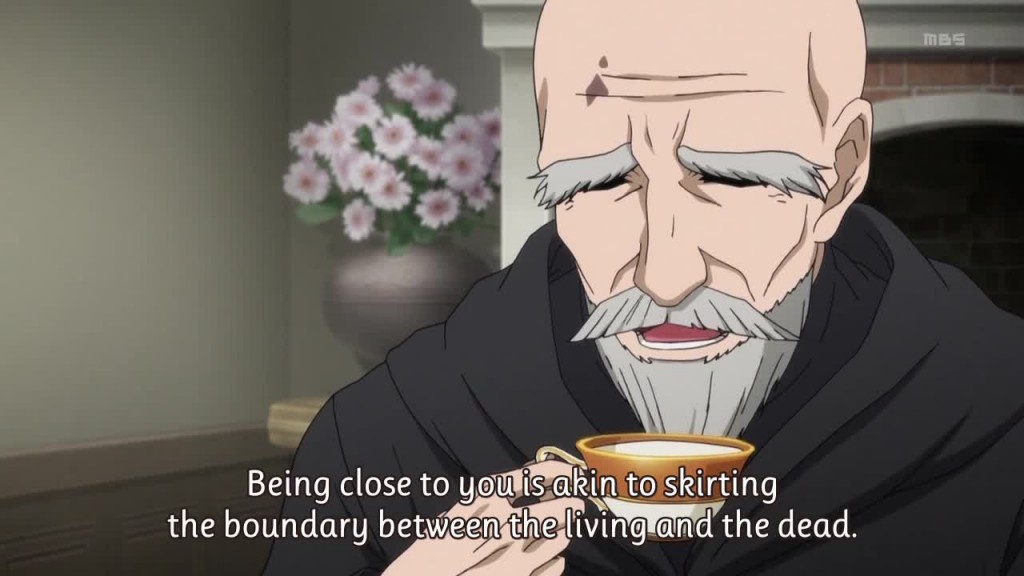 It's not clear at this point what the "boundary" is between, and I don't think the subs should be either.
Conclusion: Okay
Accuracy: 8/10; Flow: 6/10; Atmosphere: 7/10
The best release (translation-wise) for the show. I hope that for following episodes they put a bit more effort into the editing.