Translation review: [Commie] Nekomonogatari Black

This entry was posted by Vale.
I only translated the signs for this release (on New Year's Eve, back in Hungary, knocked out with a really bad cold), so let's see how the end product turned out.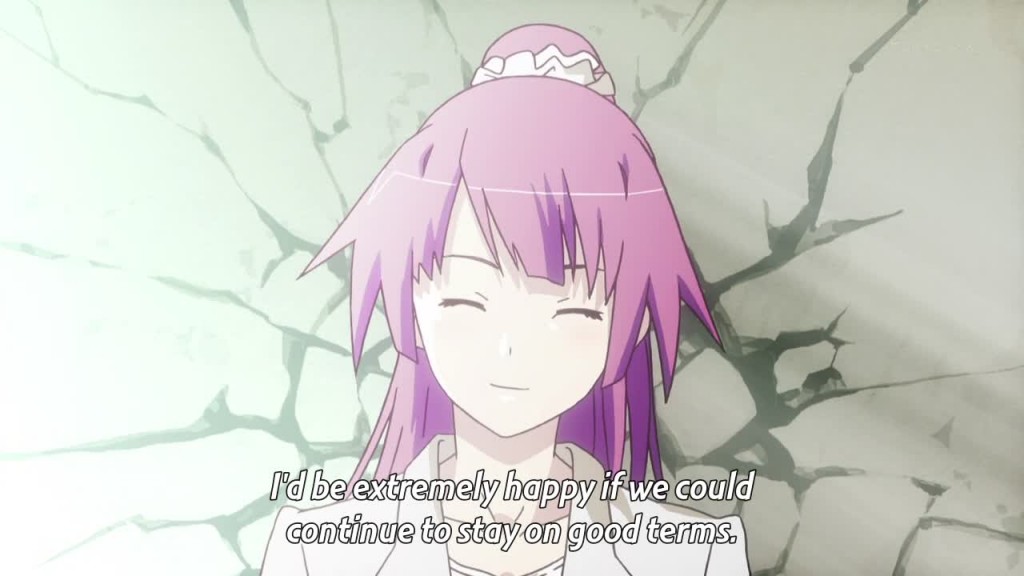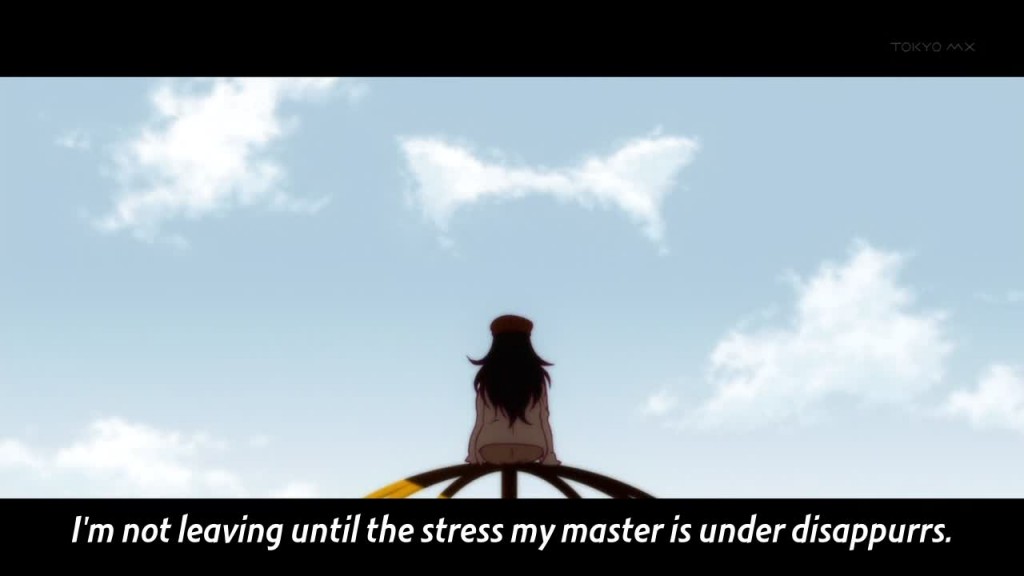 I love how the cat's lines are done.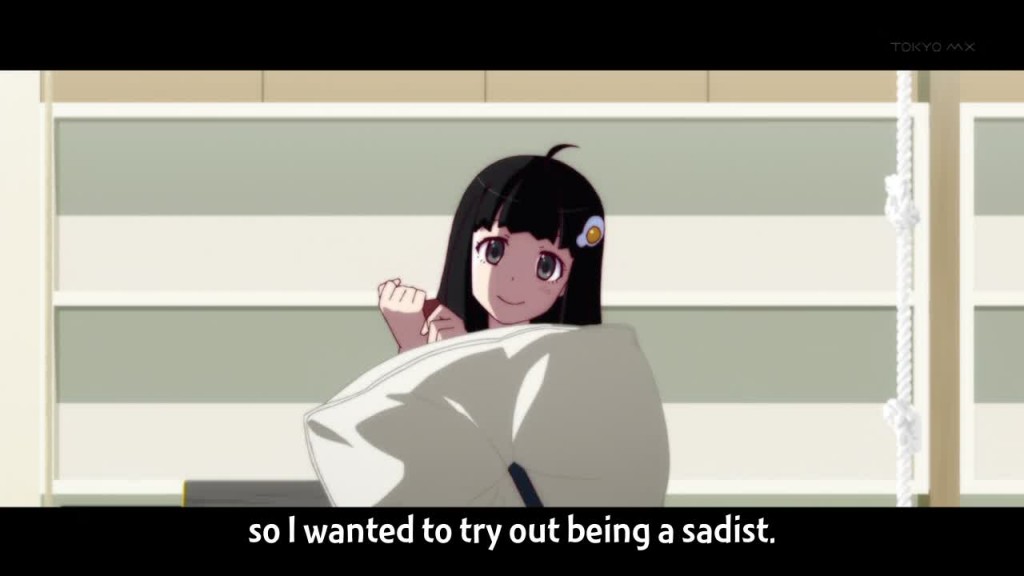 I have no problem with yandere being translated as "sadist".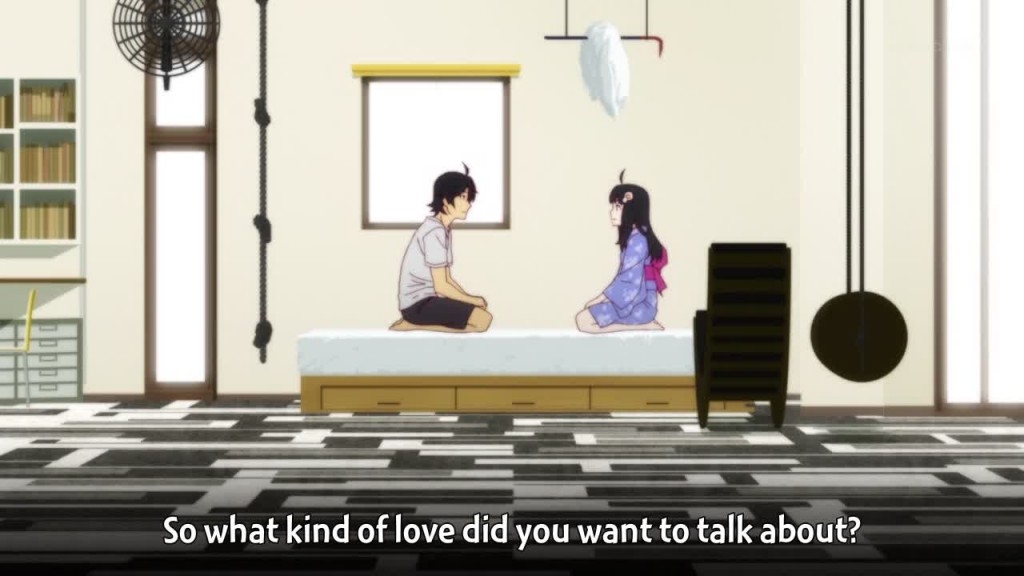 I'd say that the "what kind of" refers to "discussion" and not "love".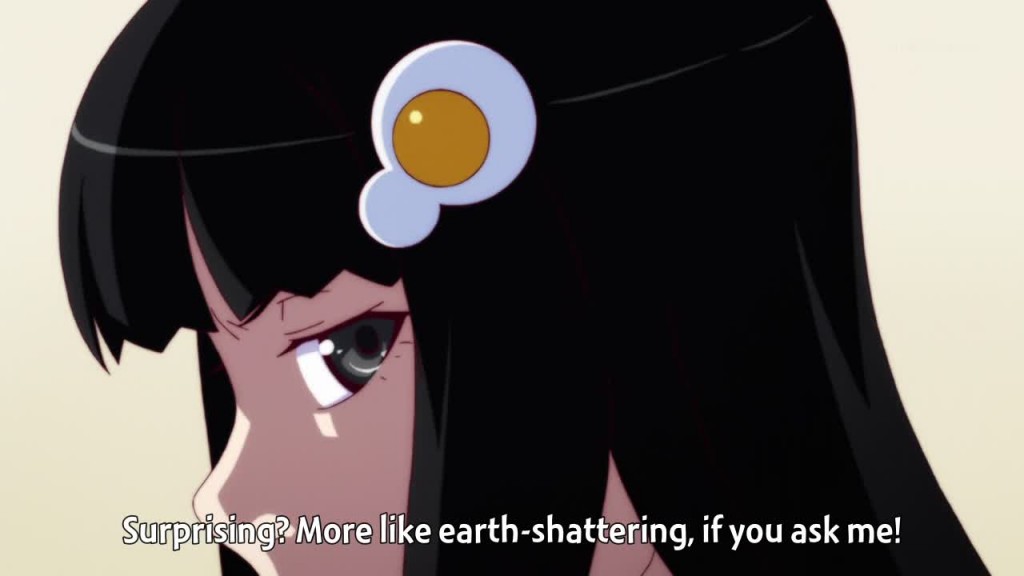 It doesn't sound similar like odoroku and todoroku, but otherwise it's good.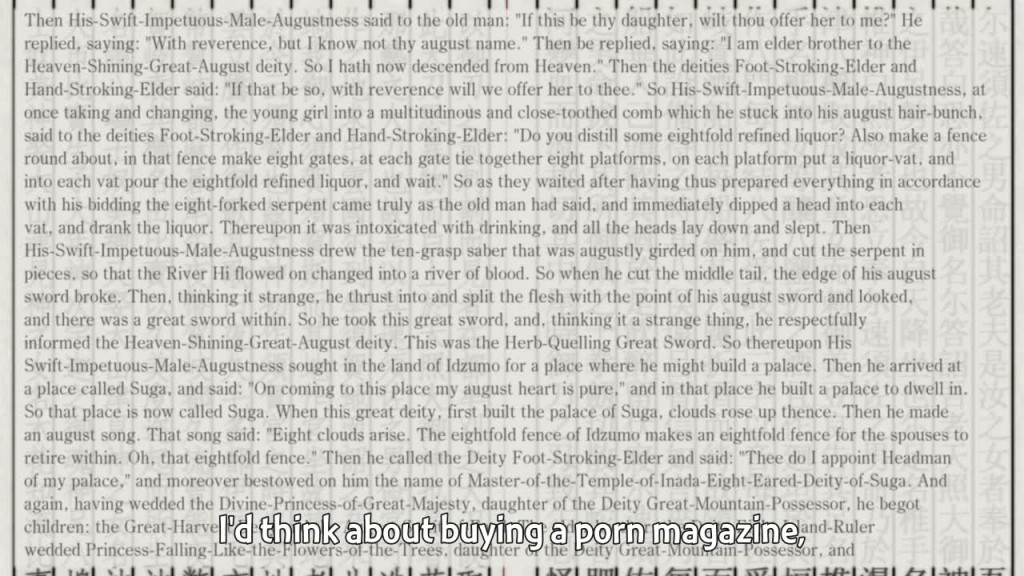 I just can't leave this out even though I did it. It was quite challenging to figure out what that wall of seemingly Chinese (actually kanbun) text is. The Kojiki translation is the standard one by Chamberlain.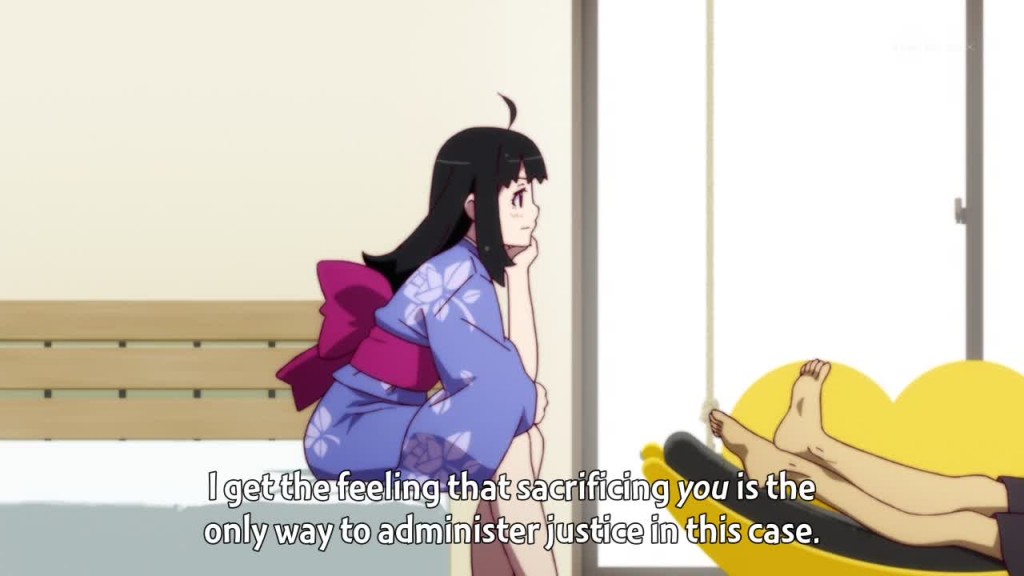 Love it how this is phrased.
Conclusion: Great
Accuracy: 9/10; Flow: 8/10; Atmosphere: 10/10
I think this release was thoroughly checked, because I couldn't spot any outstanding mistakes.