Translation review: [Hiryuu] Senran Kagura 01

This entry was posted by Vale.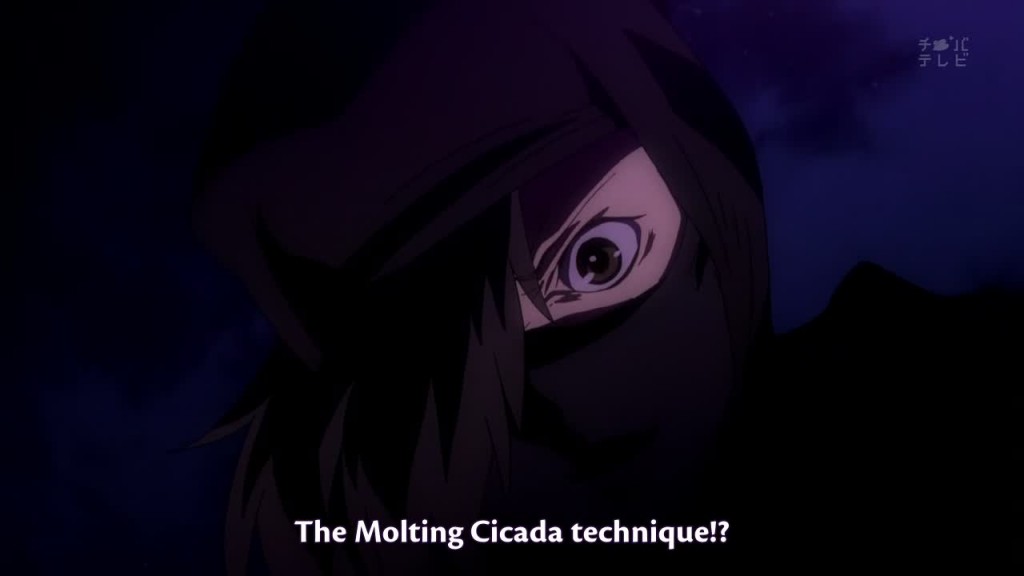 This is the literal translation for the technique's name. "Substitution technique" is a standard and accepted translation for it.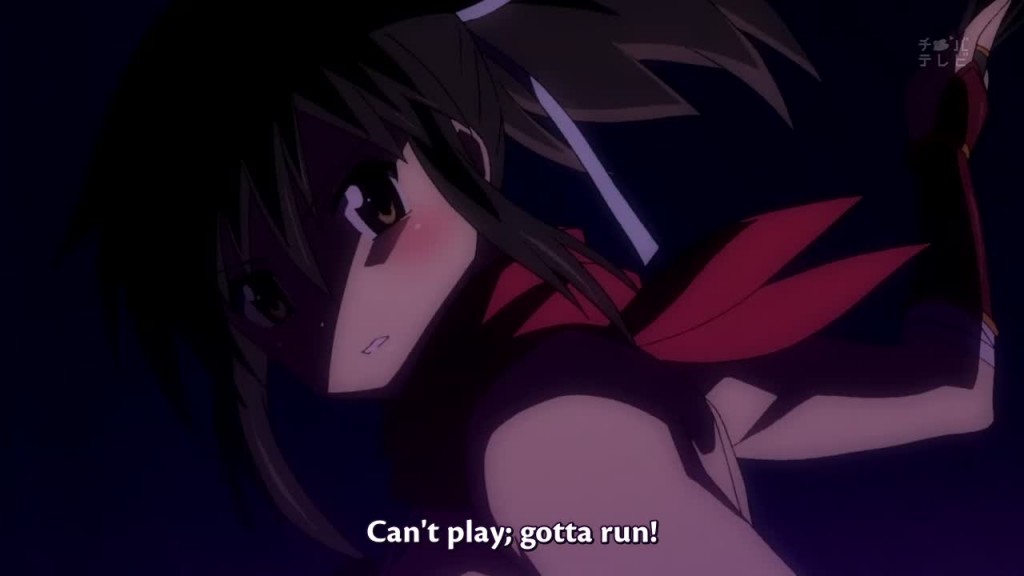 Why not just "I'm in a hurry here!"?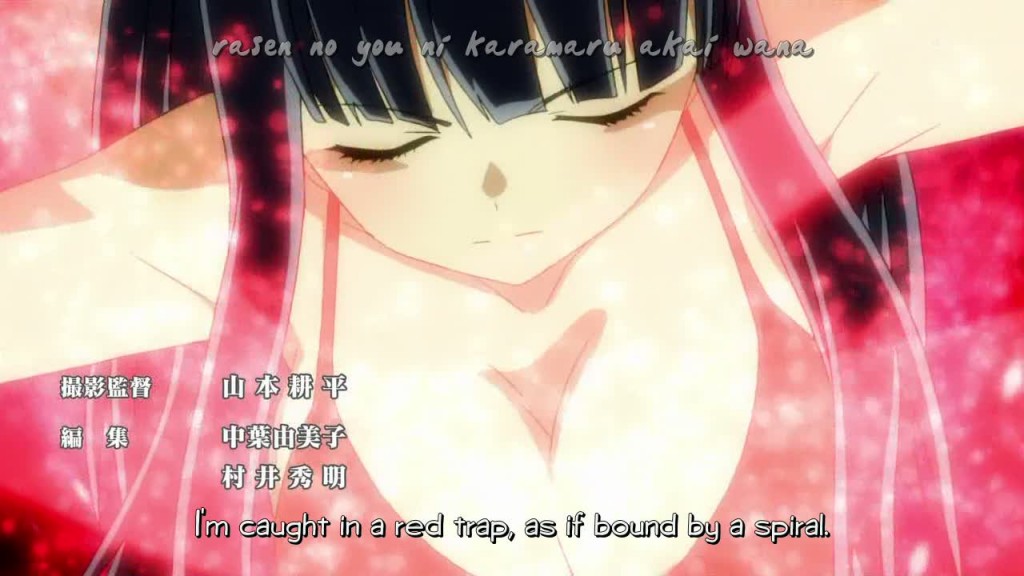 Good enough. There are some mistakes, like the one about breaking reality, but overall it's not bad.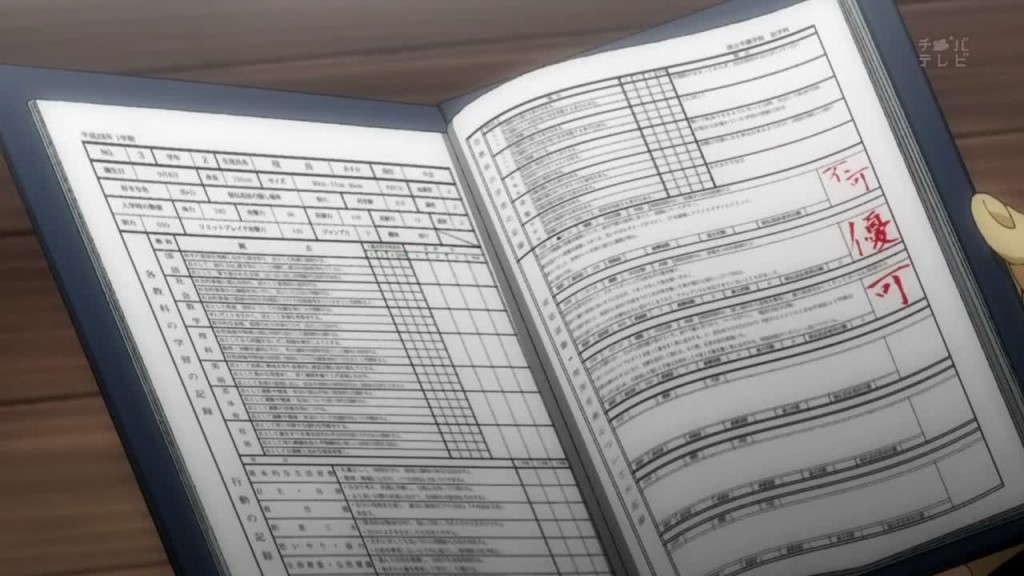 Just typesetting the "Fail – Excellent – Pass" grades there in red would've been nice.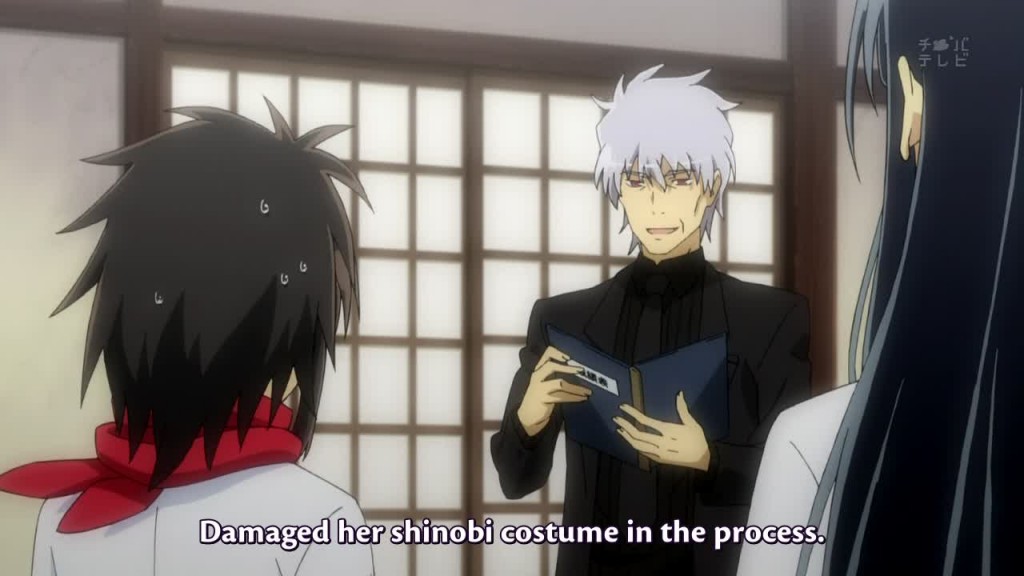 She lost it. I know 破損 is literally "damage", but considering that the other ninja took her sweater, "lose" would be better.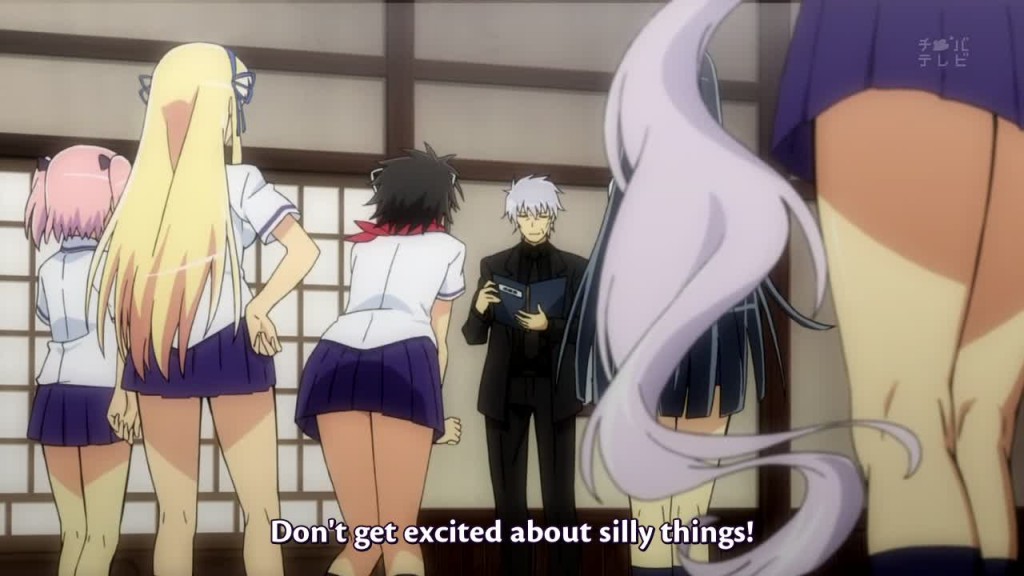 Weird phrasing. "That's not something to be impressed about!"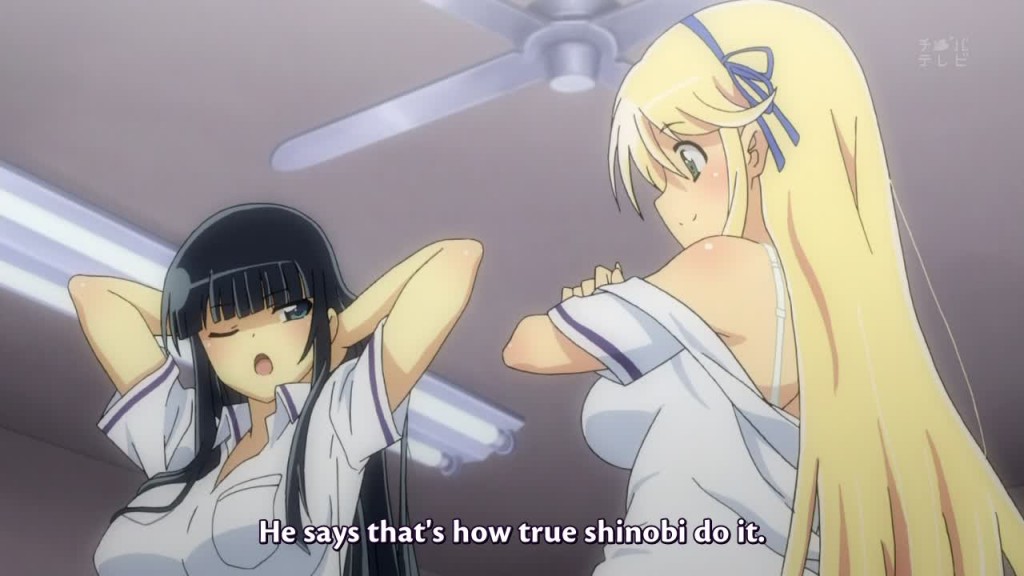 More like he's particular about that move as a shinobi. His favorite? Signature move? Something along those lines.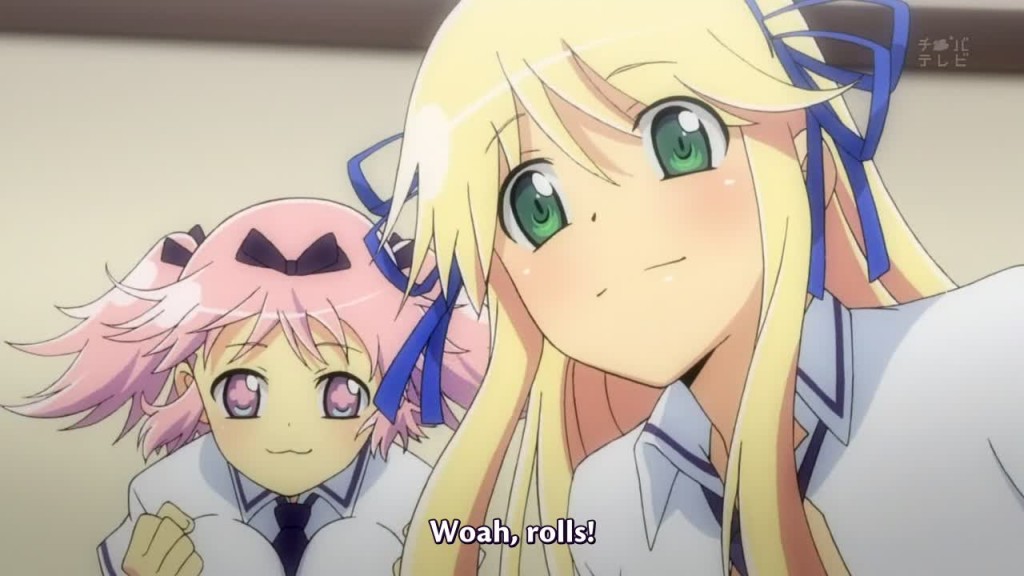 Just "rolls" is a bit too general. "Sushi rolls" or something.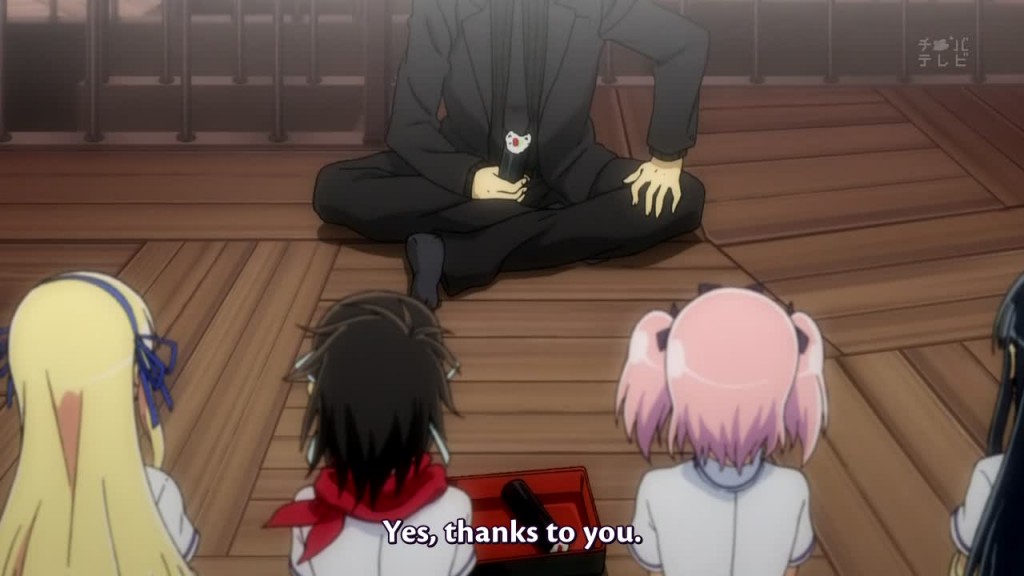 This is a tricky one. お陰様で (okagesama de) does mean "thanks to you", but in this case I think it's "thank God" (the kage written as 蔭).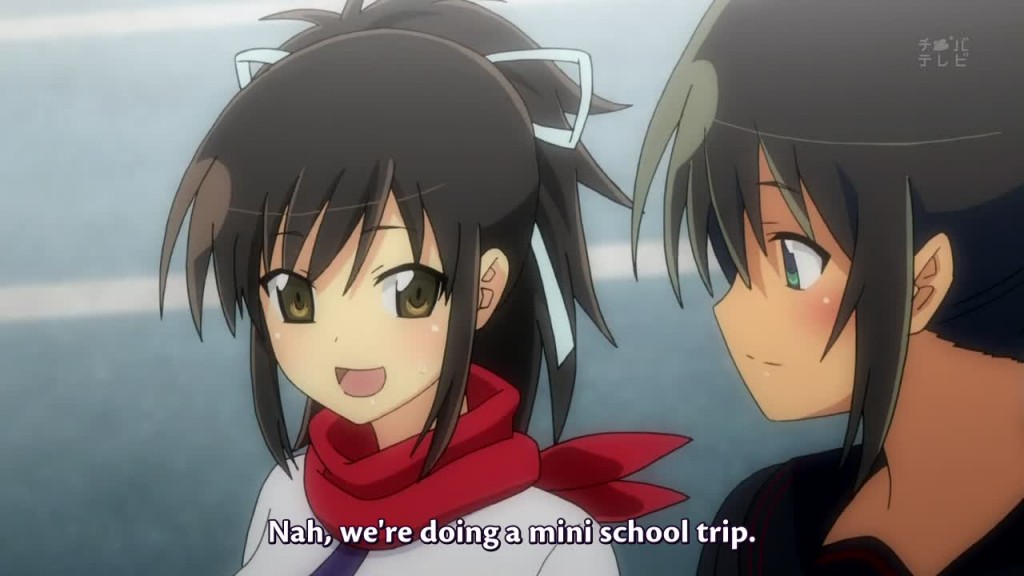 Not school trip. Fieldwork. Off-campus class.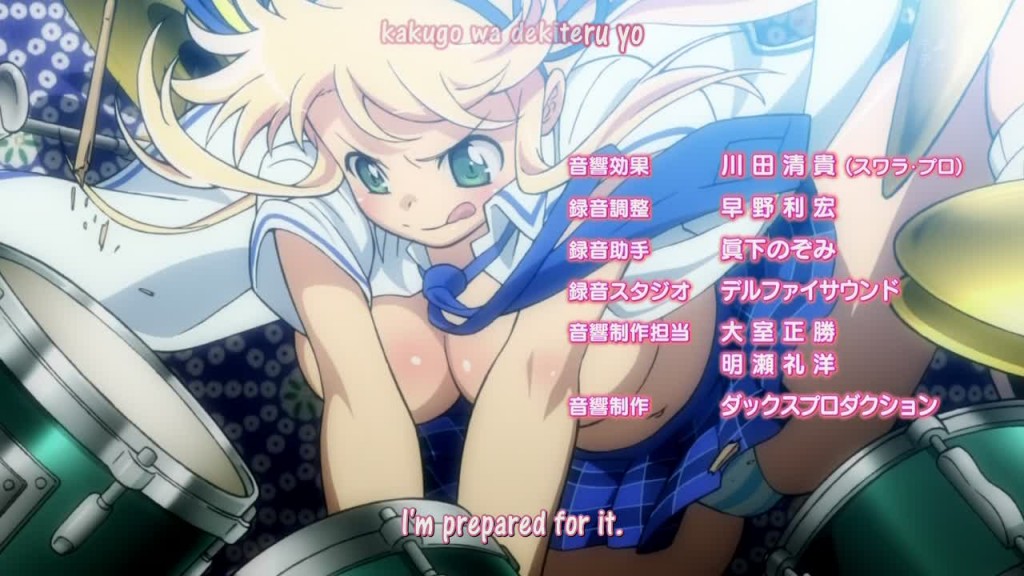 It's fine.
Conclusion: Great
Accuracy: 8/10; Flow: 7/10; Atmosphere: 7/10
There are some problems with accuracy, but it's still a fine release.