Script/typesetting review: [Anime-Koi] Stella Jogakuin Koutouka C3-bu – 02

This entry was posted by herkz.
Sorry this is a bit late, but better late than never.
Editing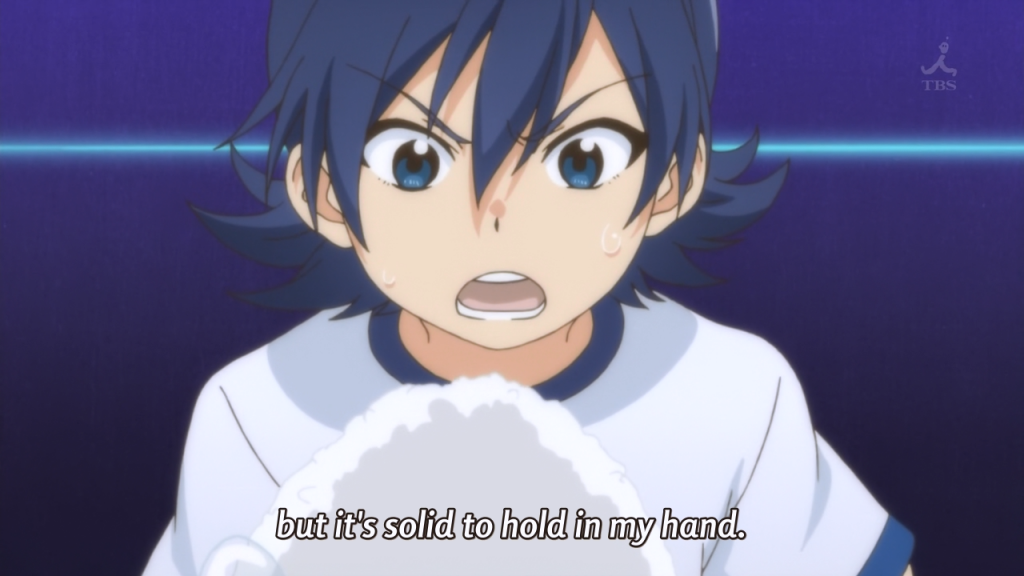 I don't think you need "to hold" in this sentence.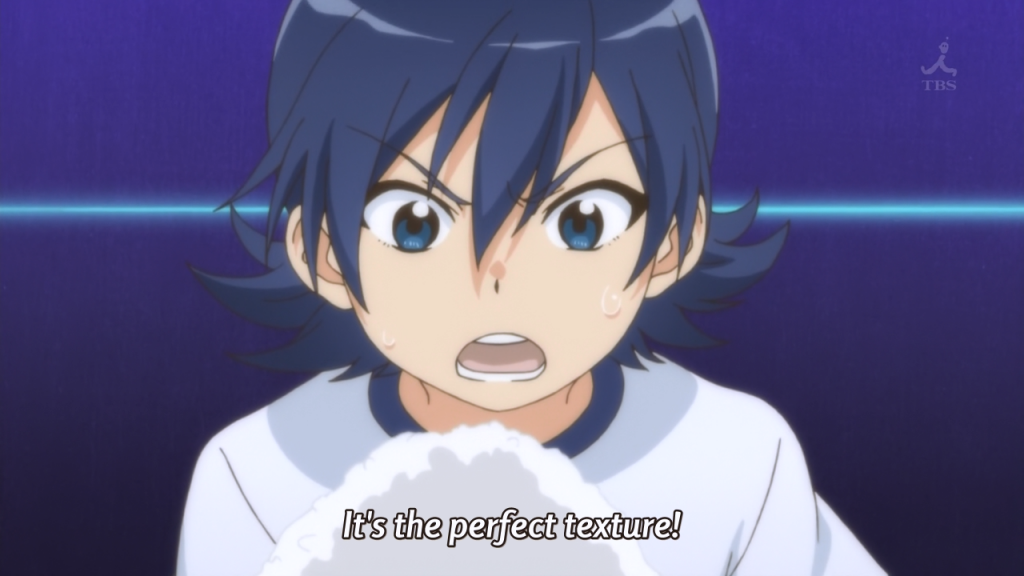 I don't see how this follows. "It gently falls apart in my mouth yet is solid in my hand." is basically what the previous lines say. What kind of texture does she even mean? Well, that might be what the lines say, but it doesn't really connect since going by the translation she isn't really talking about the texture of the rice ball, but the composition.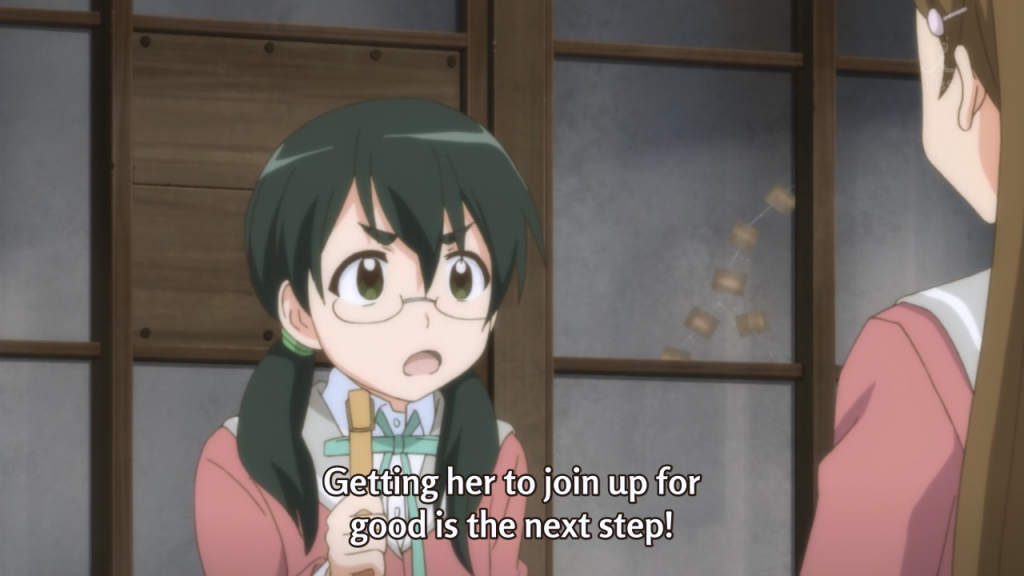 I'd remove "up". Or maybe change it to "the club".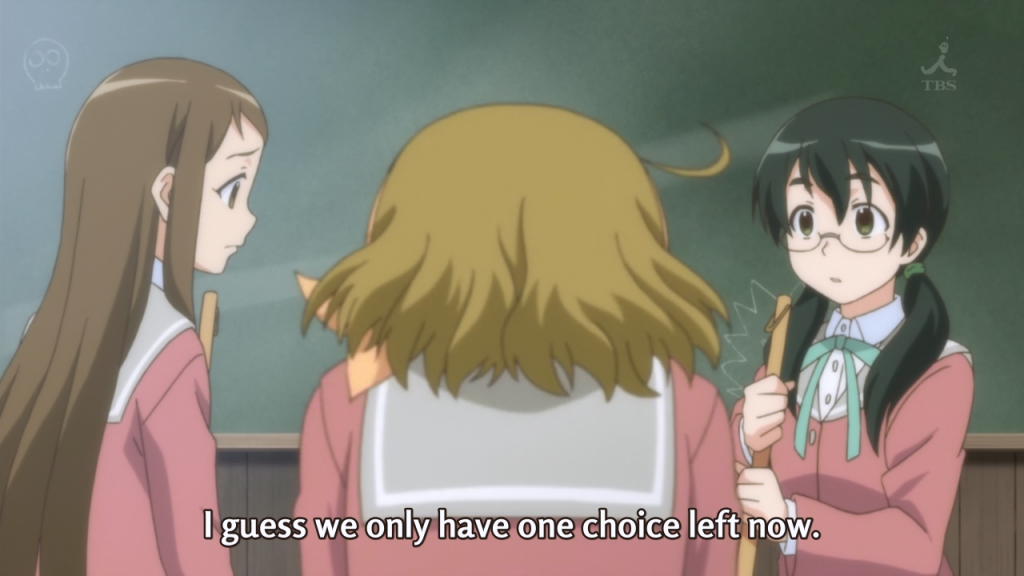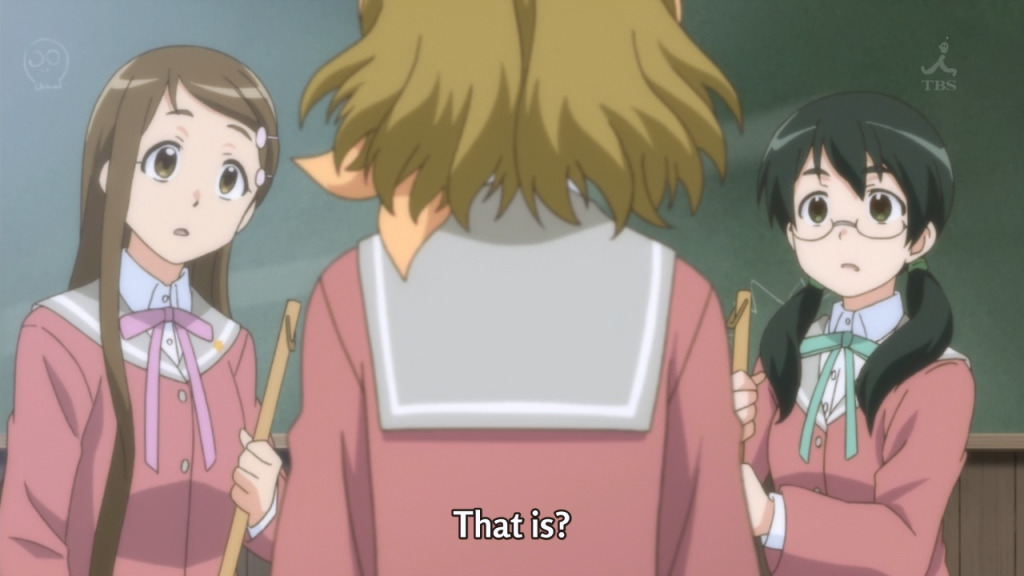 "Which is?"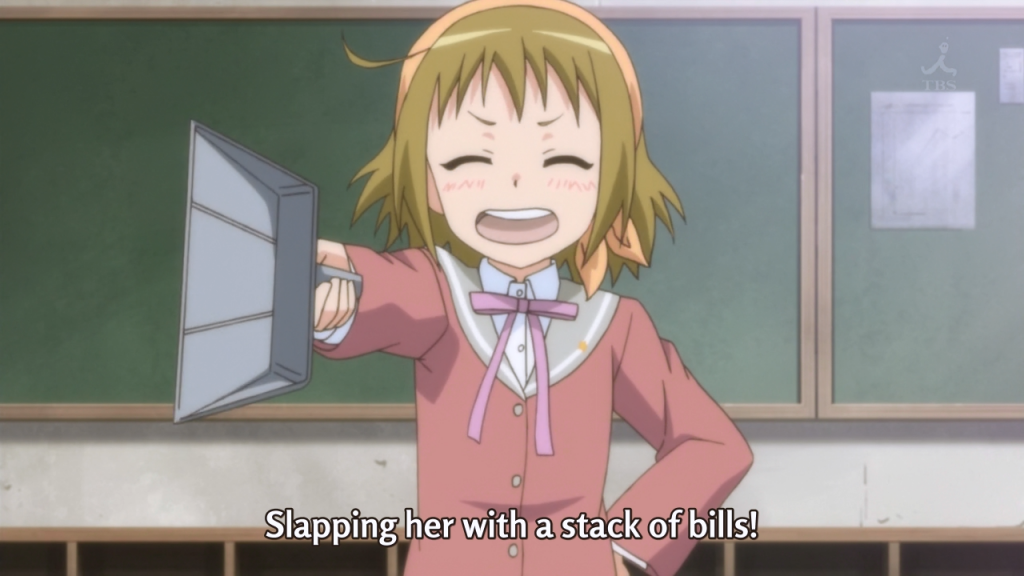 "Slap her with a wad of cash"? I think that's what they were going for, but it's pretty weird either way. I'm sure there's a better idiom for "throw money at the problem."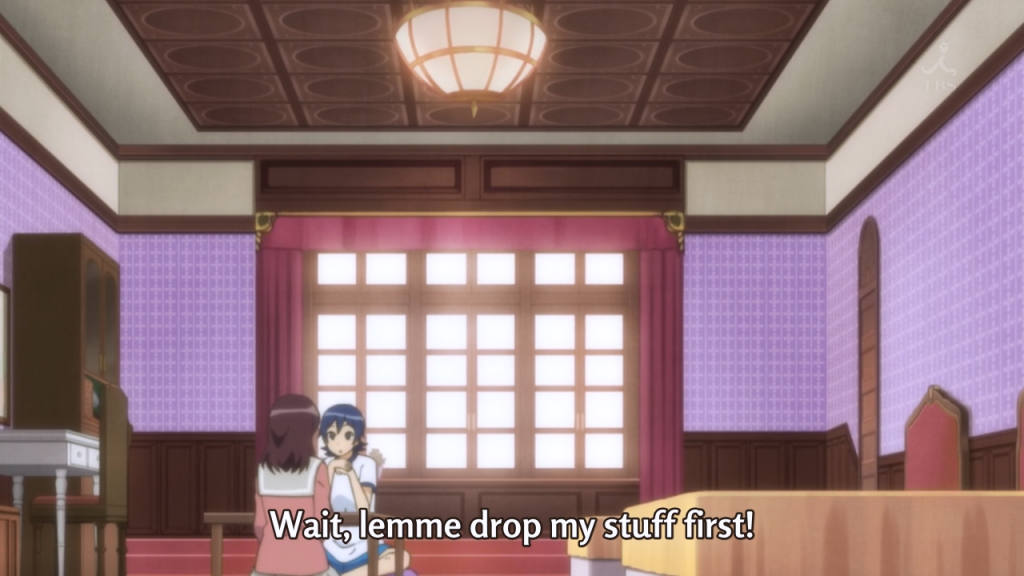 I hope this is supposed to be "drop my stuff off first" and she isn't literally just dropping it.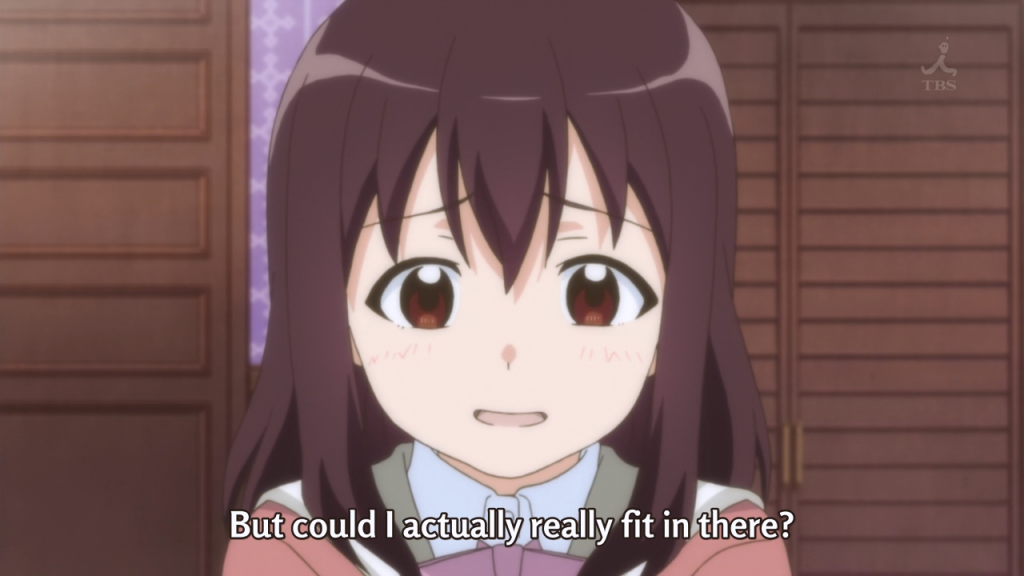 Don't need both "actually" and "really" there. She already sounds uncertain enough with one of them.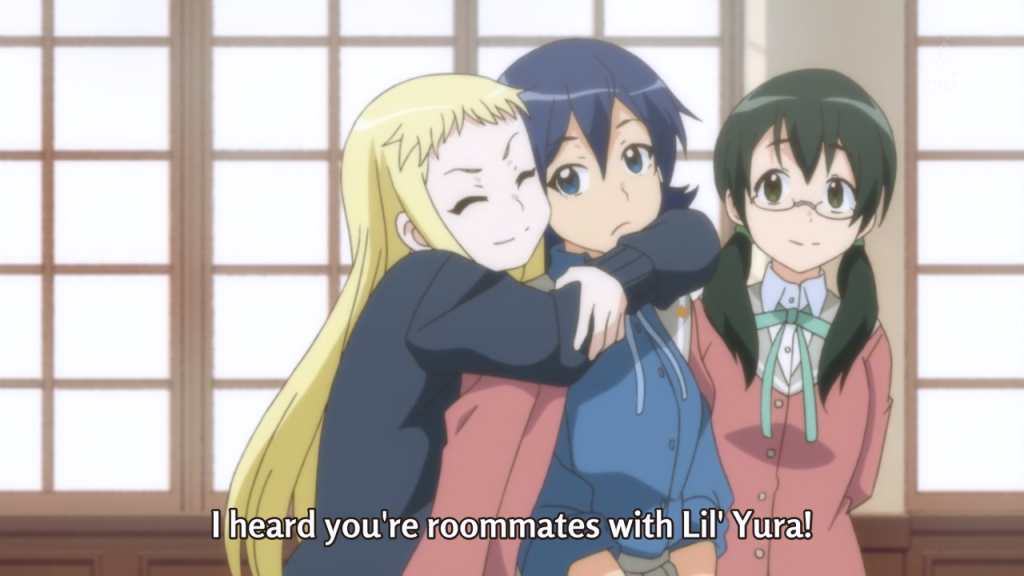 I must be missing something here.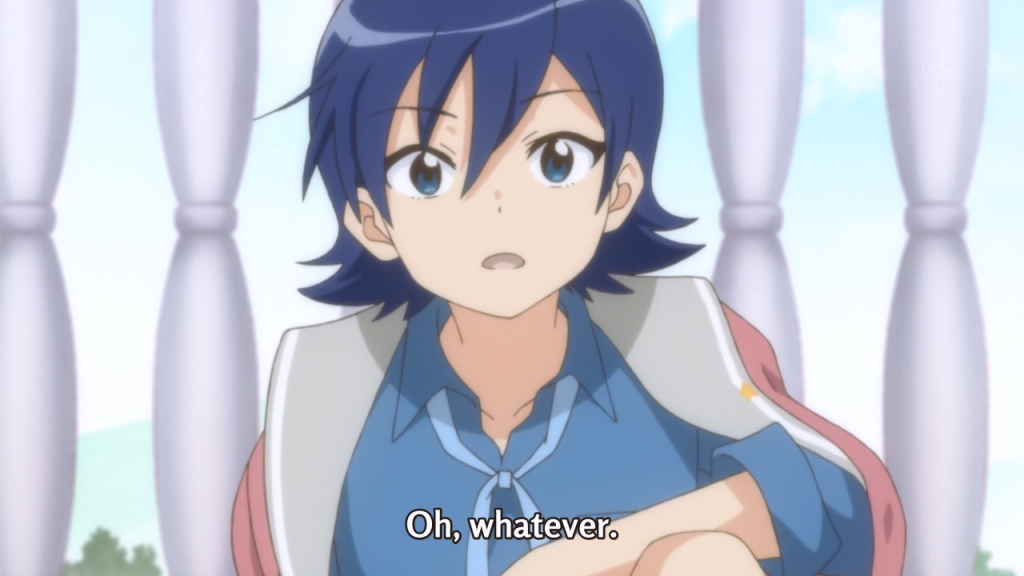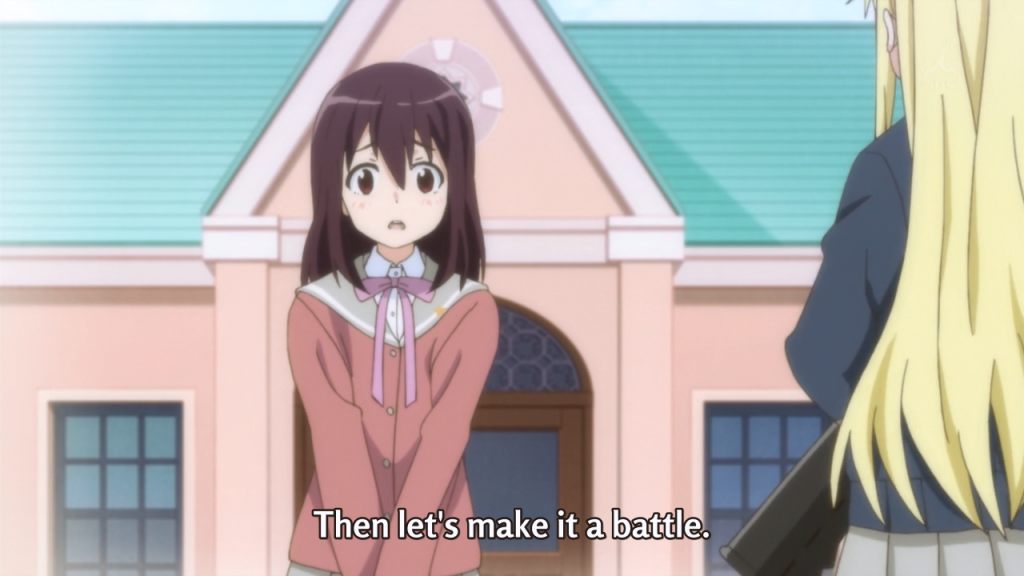 What is the "then" doing in the second sentence? How do these sentences even connect? The second should be something like "Let's decide this with a battle."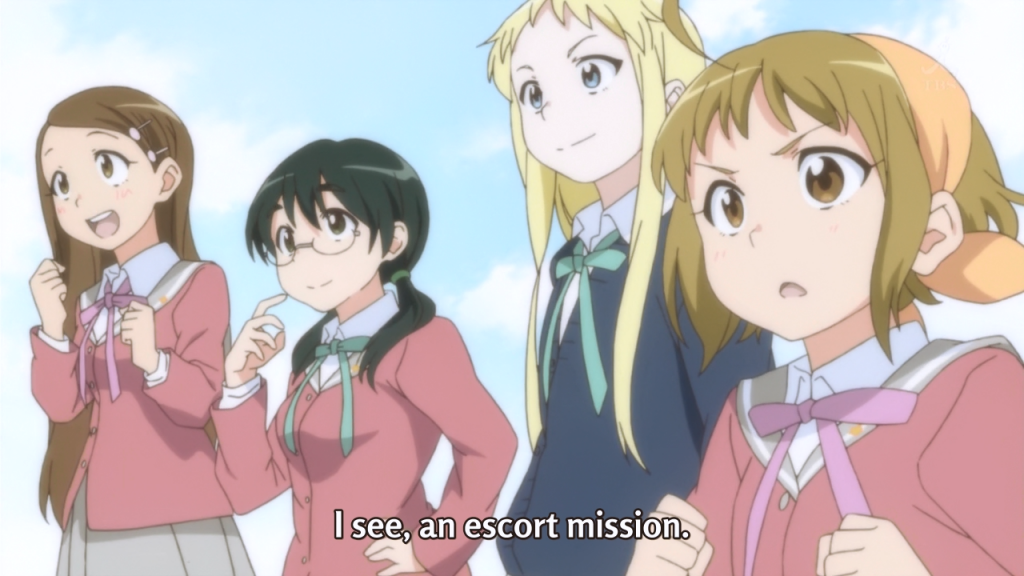 I see, a comma splice. Try something like "So it's an escort mission."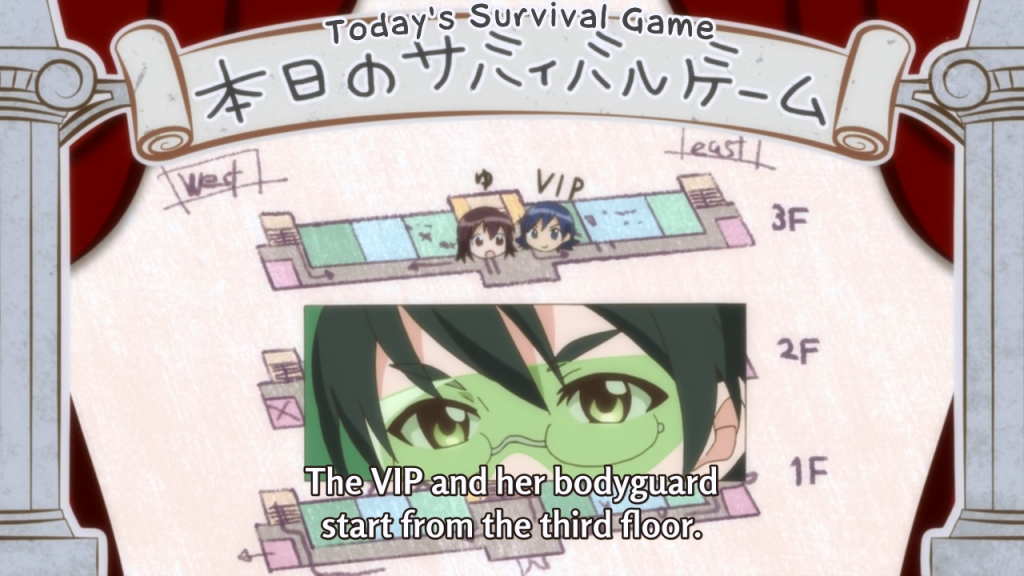 From->on.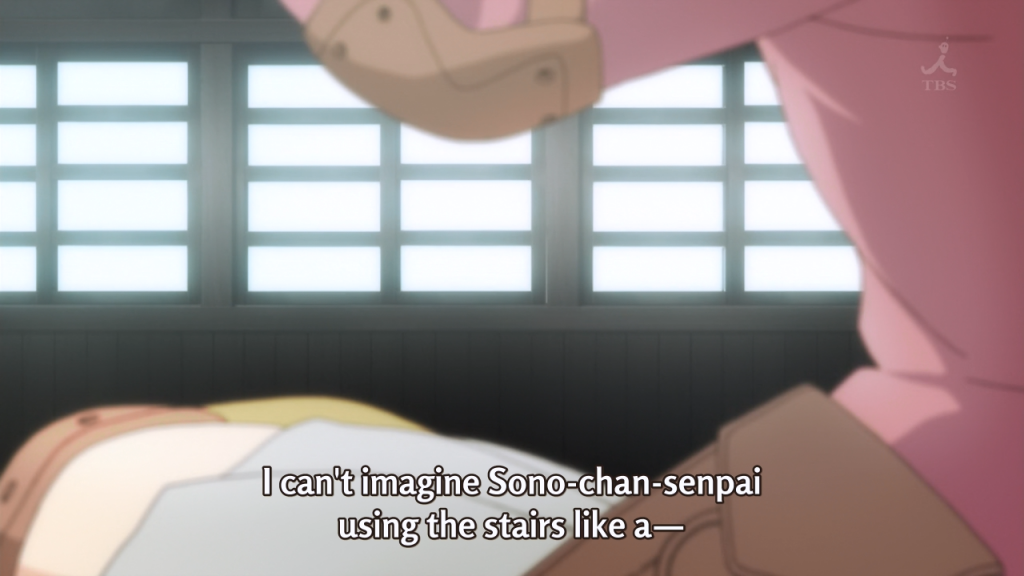 This is why I hate honorifics. (Not that I'm lowering their grade for this. Just saying.)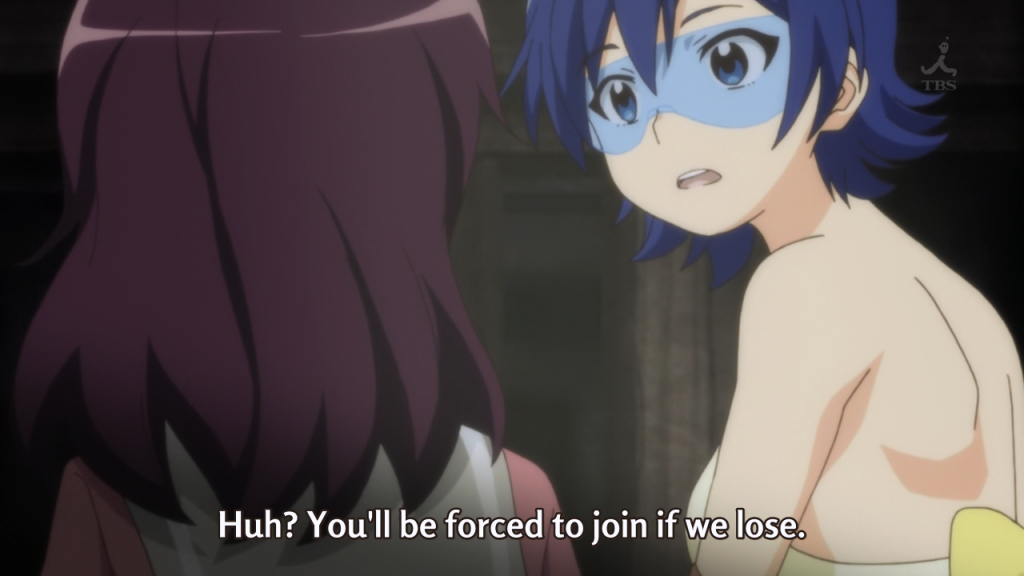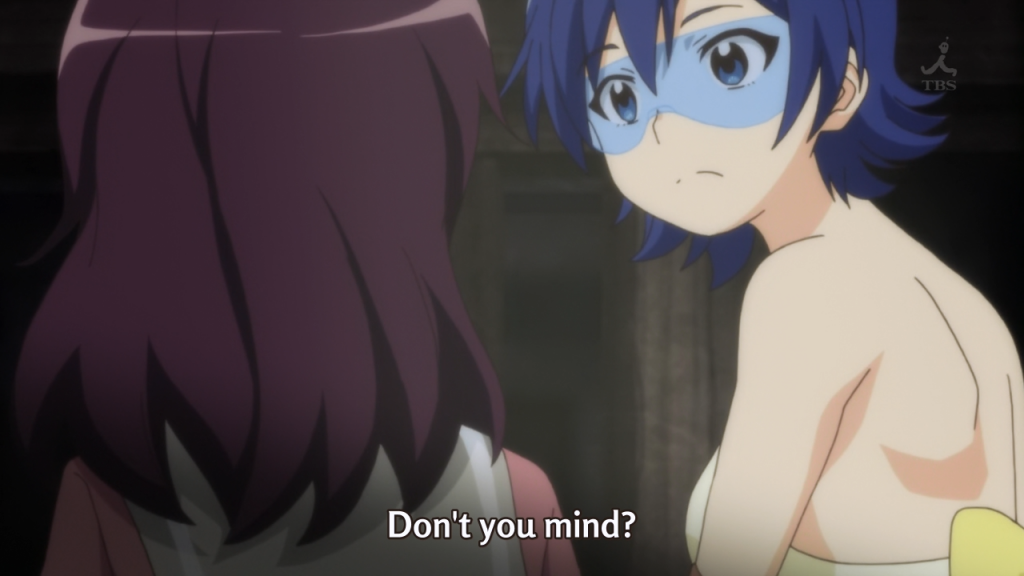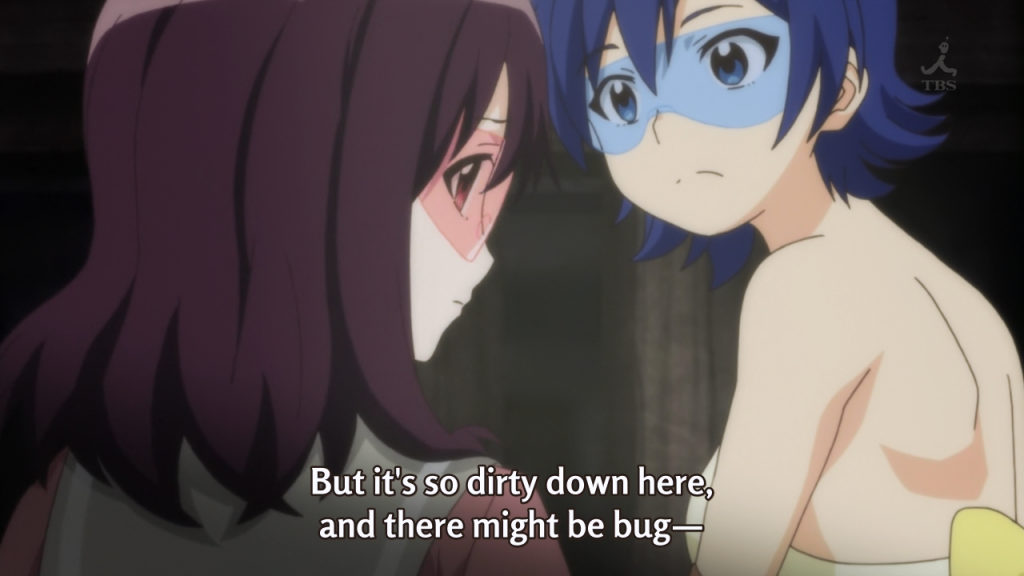 She says "yeah" after the second line but for some reason they didn't sub it which makes the second and third line not connect at all.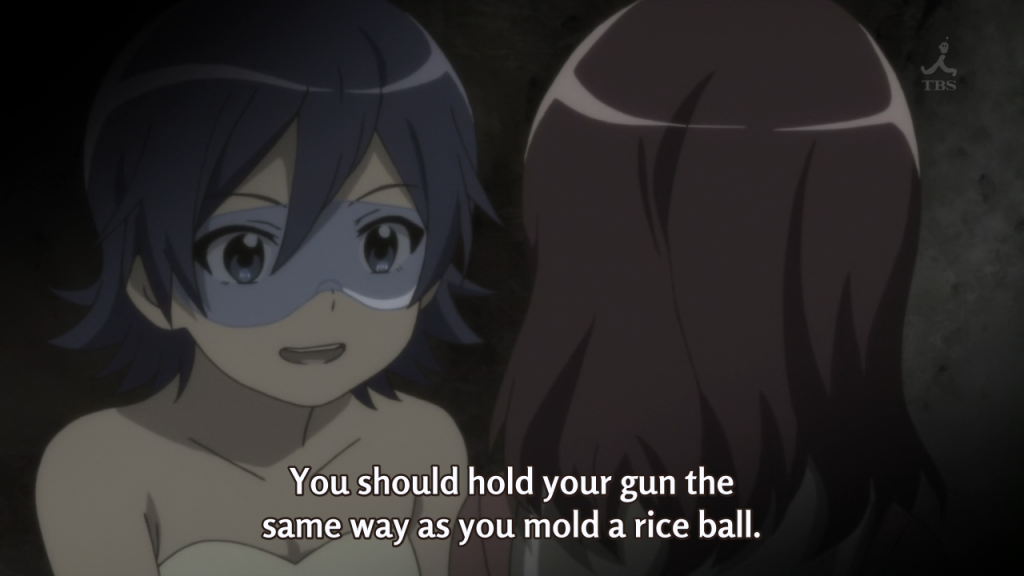 -as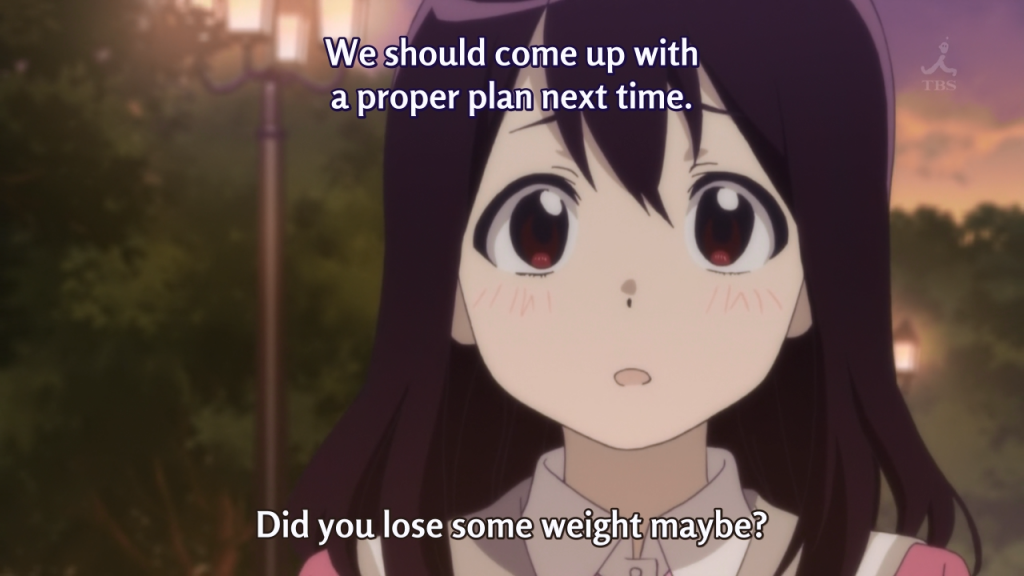 -maybe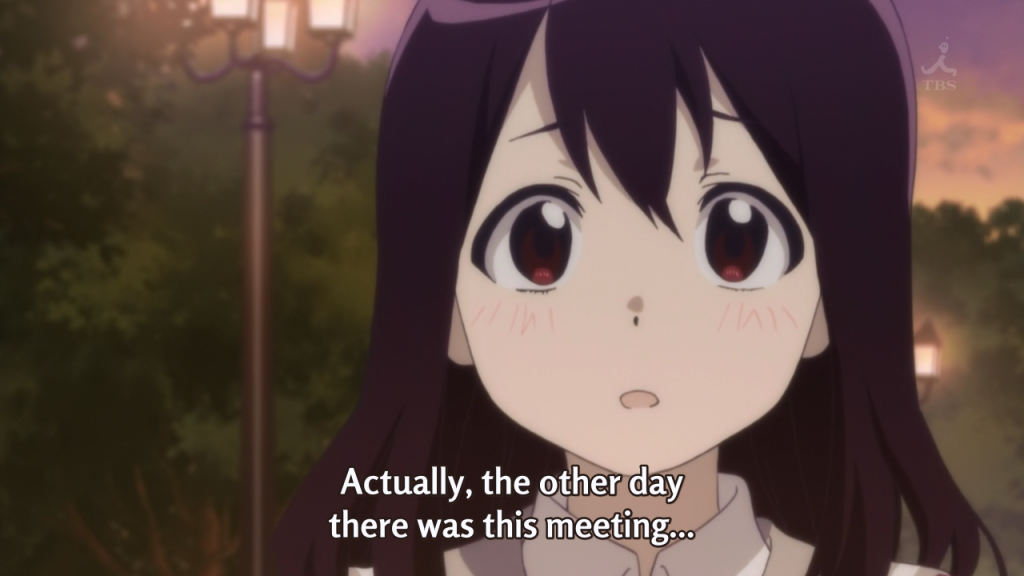 "Actually, there was this meeting the other day…"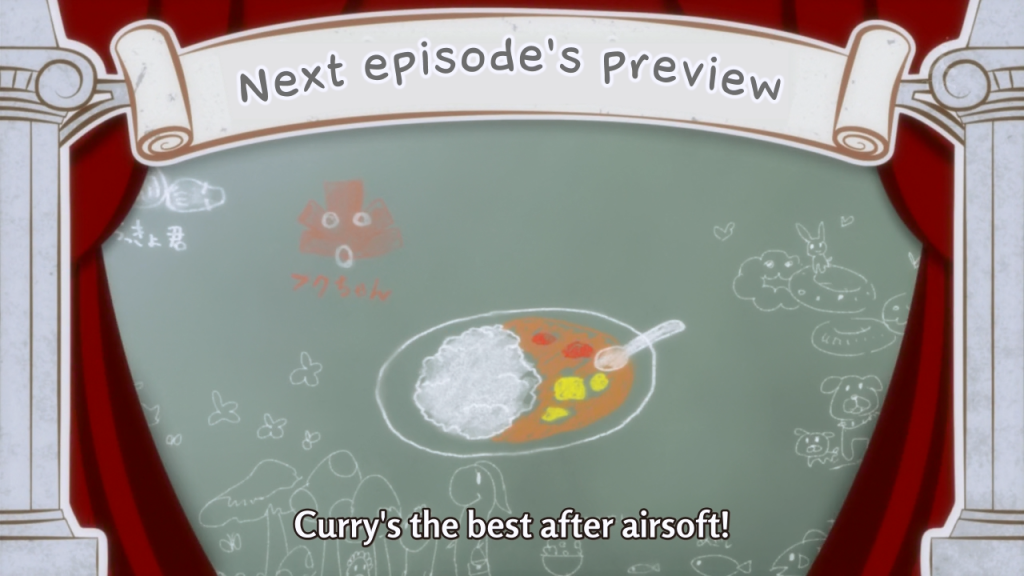 "Curry's the next best thing after airsoft!" "Curry's the best after a game of airsoft!" so it's less ambiguous, seeing as I got confused the first time. Also, I think they translated "sabage" as something different in the ED but #YOLO.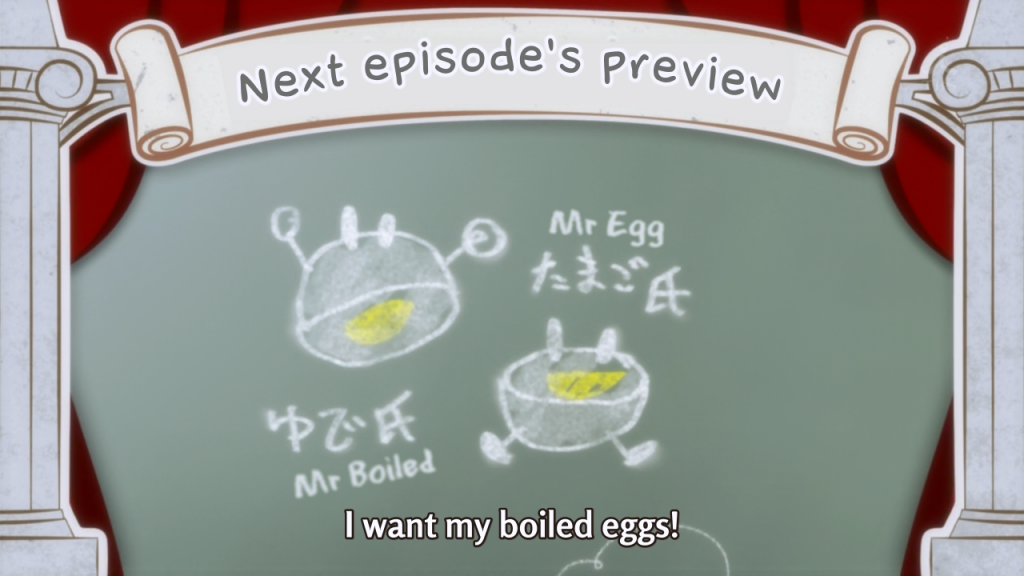 Unless A-Koi uses British English, these should be "Mr." with a period.
Typesetting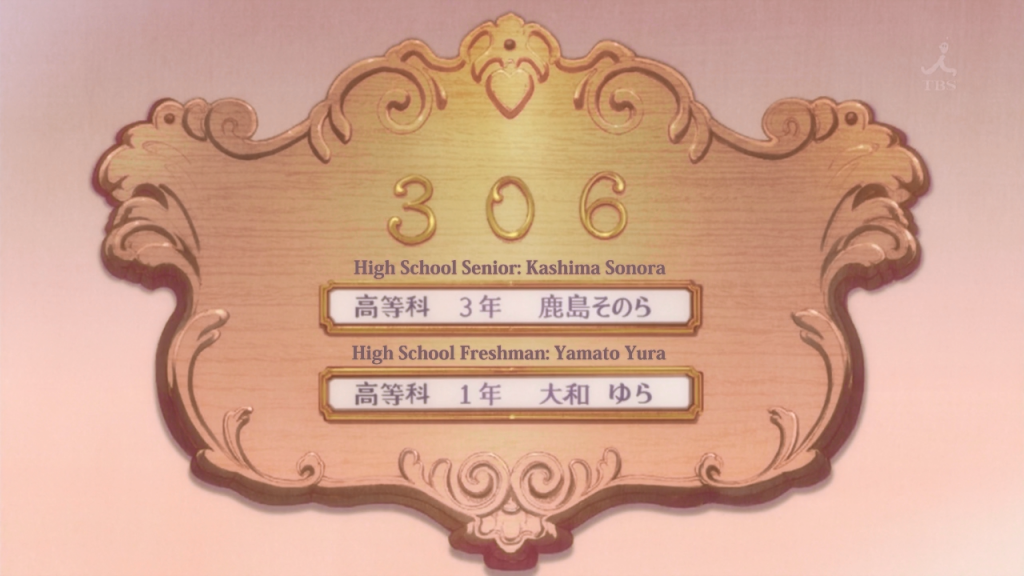 Not off to a good start. Does this even have blur?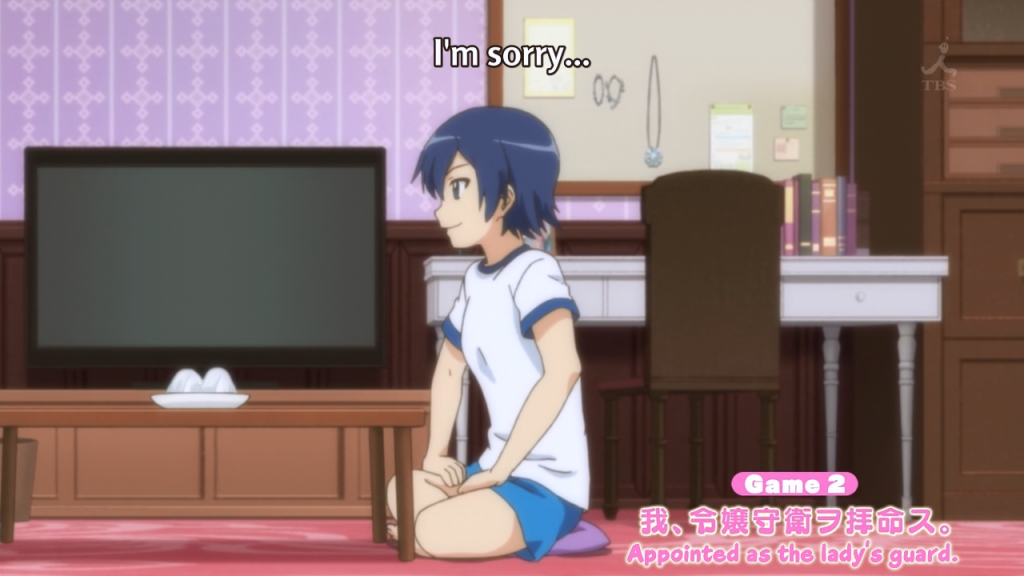 Looks like this just has one layer. Not good.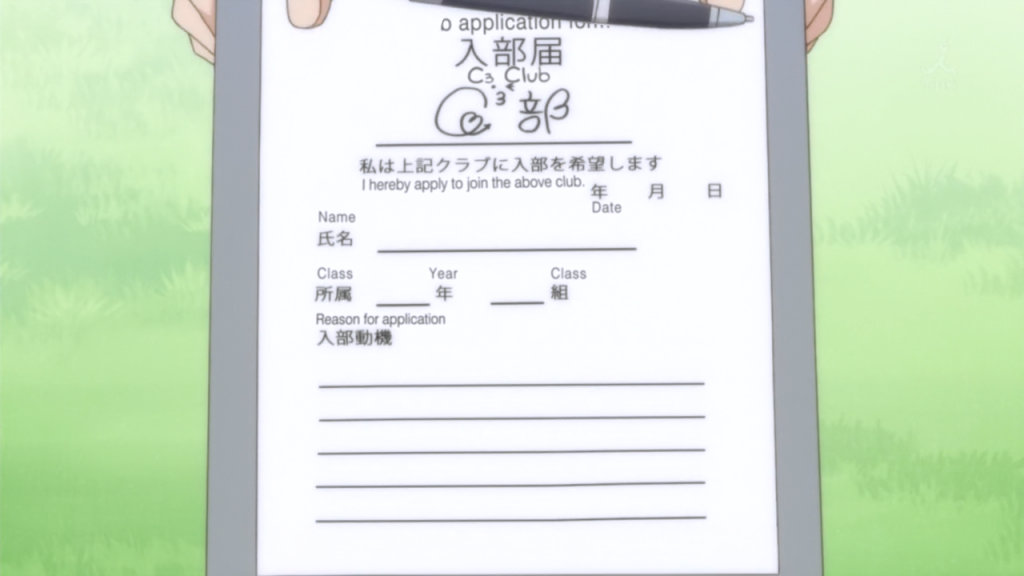 Quality clipping at the top. The placement of some of the parts of this sign is way off too. Also, there's supposed to be a heart symbol in the "C3 Club". The other times this sign shows up have it, at least.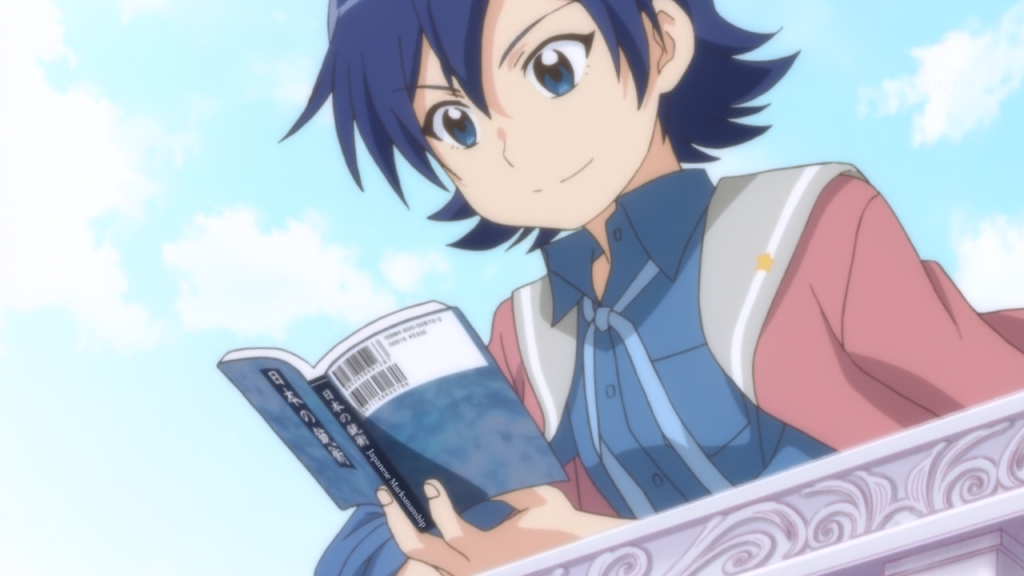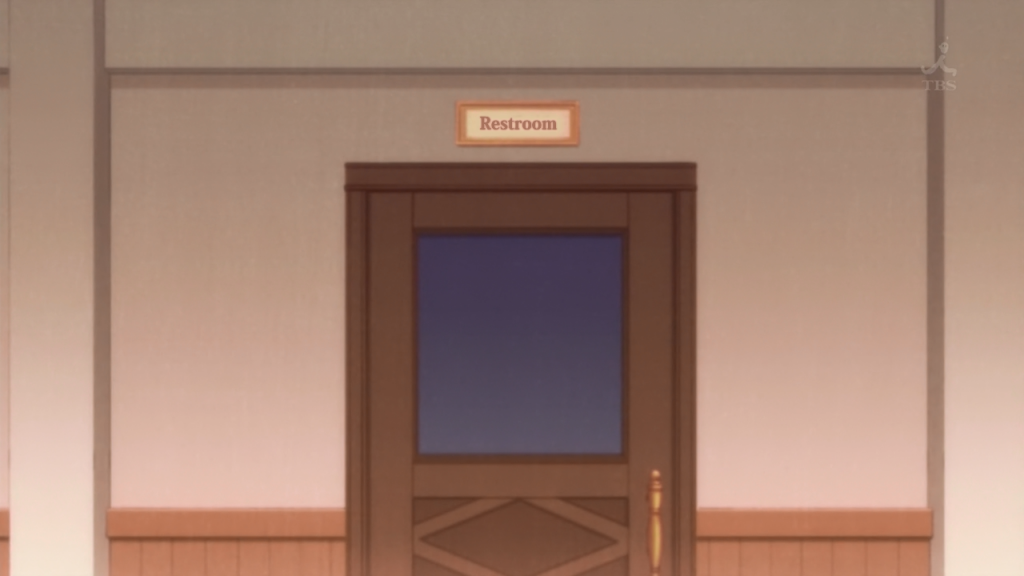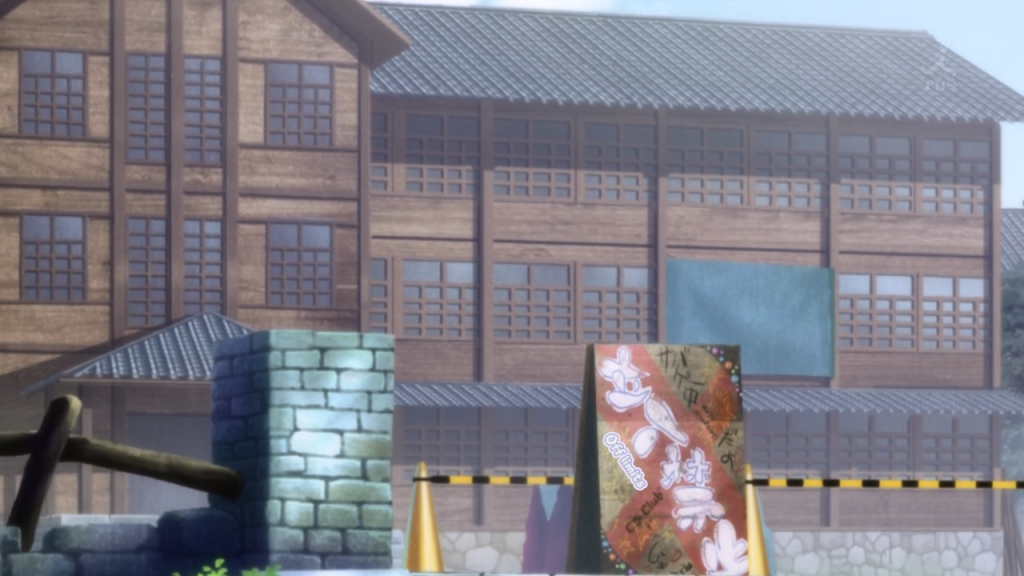 More blur please.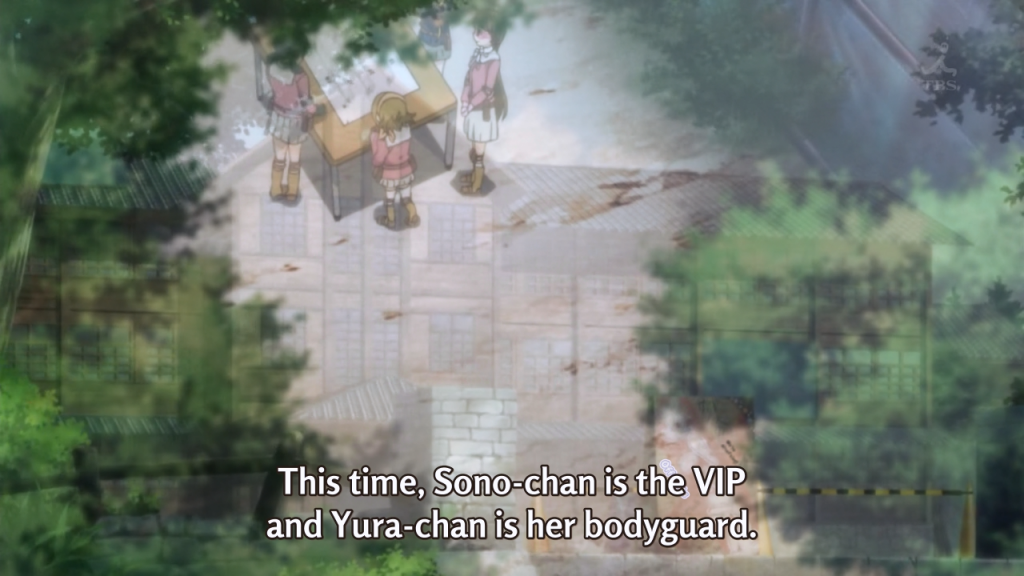 Forgot the fade?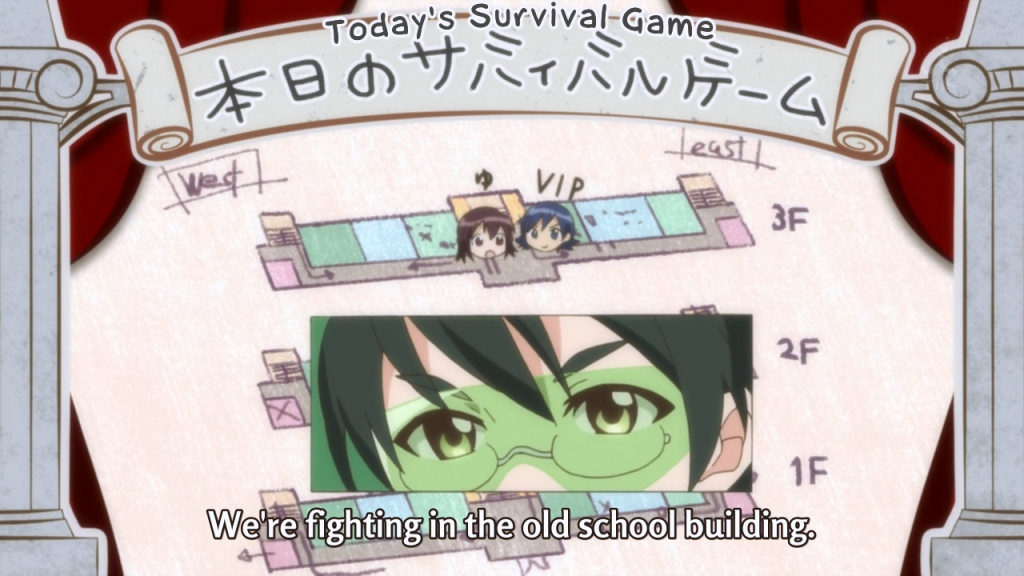 This is seriously Hadena-level typesetting.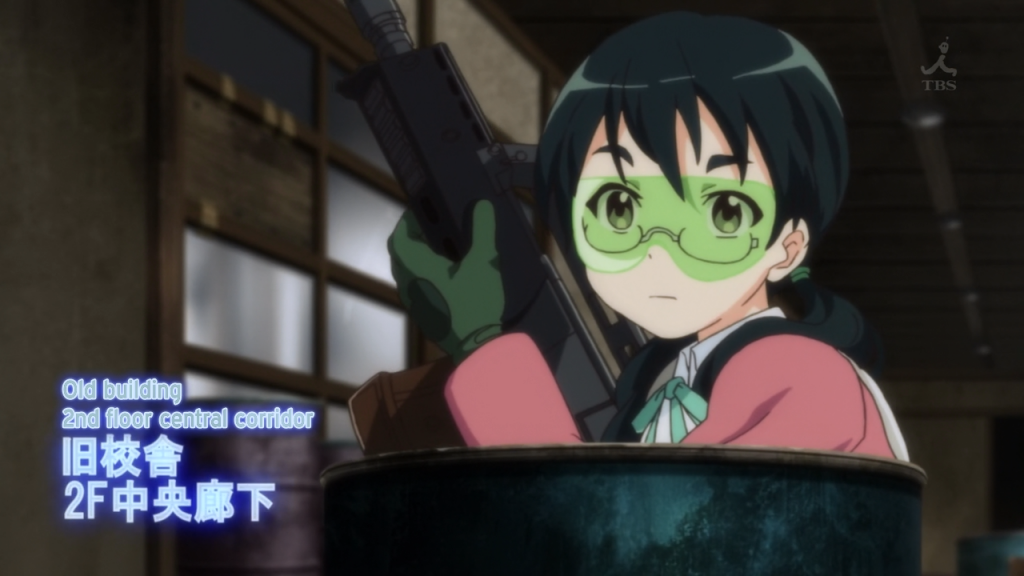 Please use another layer for signs like these so all 3 parts can have blur.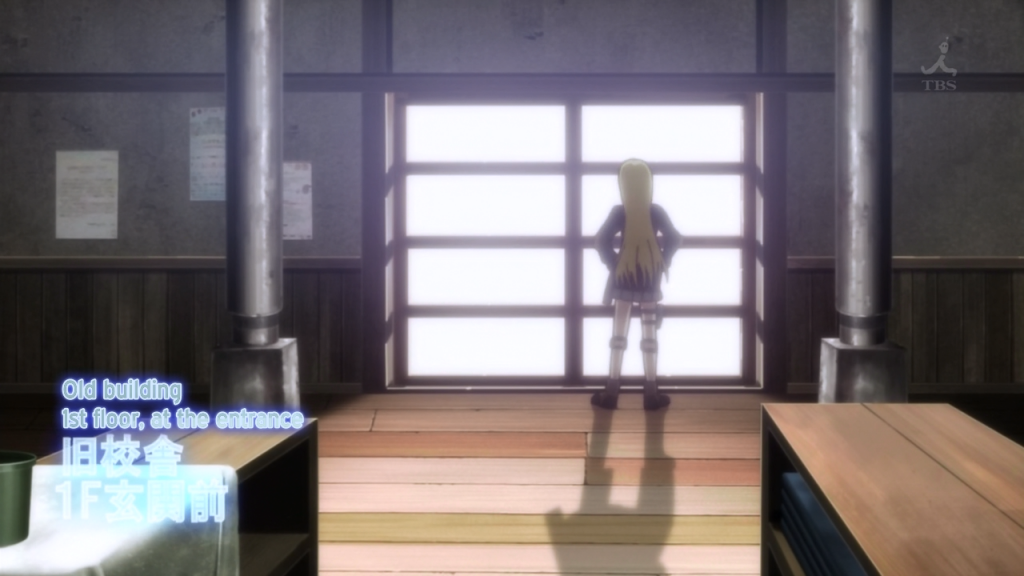 Did the typesetter even look at this sign or did s/he just copy it from the last time it appeared and hoped it looked right?
Spoilers: the second option.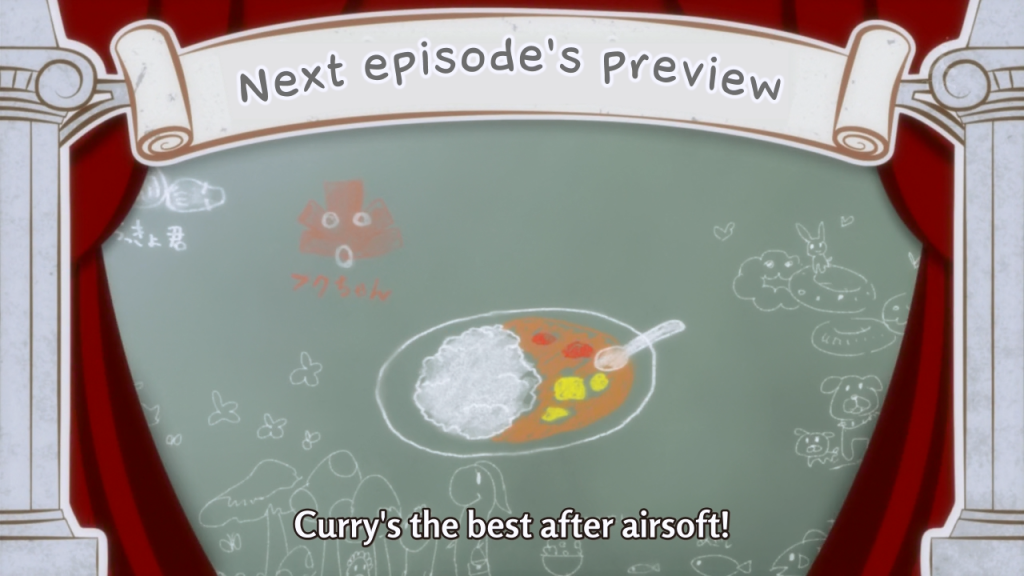 I cry everytim.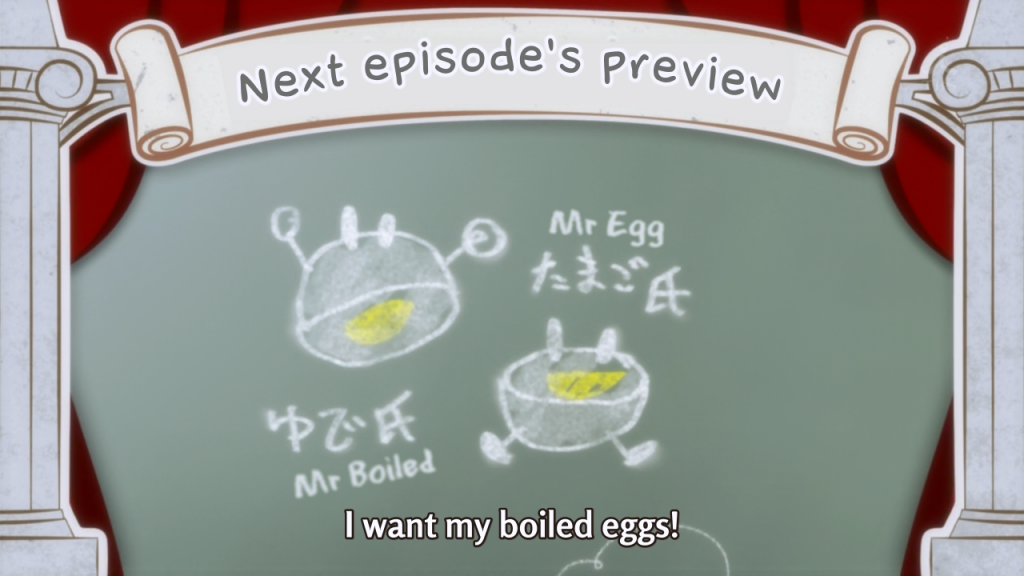 There are a lot like these and they're okay. A bit too much blur, though.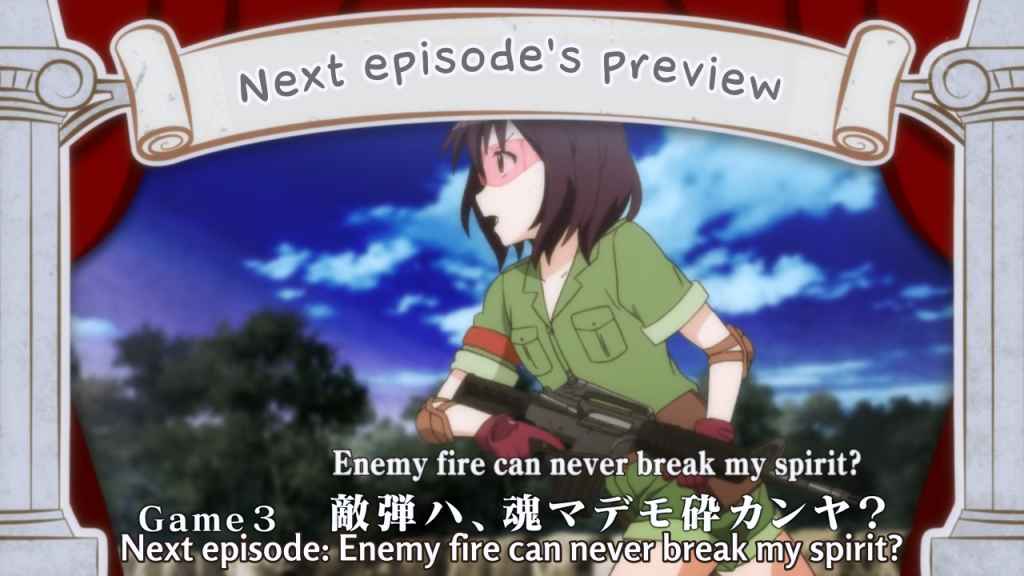 And this has way too much blur.
Actually, you know, I bet if I look I'll find a lot of these signs just have \be1 instead of \blur with values.
Grades
Editing: 3.5/5. At the surface, the script is decent. However, there are a lot of small issues underneath the surface. Although I haven't watched any other releases yet, I think I can safely say this is not that great.
Typesetting: D. Pretty fucking bad. I don't think any of the signs are typeset well.
Timing: Acceptable but not great.