Script/typesetting review: [Commie] Stella Jogakuin Koutouka C3-bu – 03

This entry was posted by herkz.
Next up is >Commie.
Editing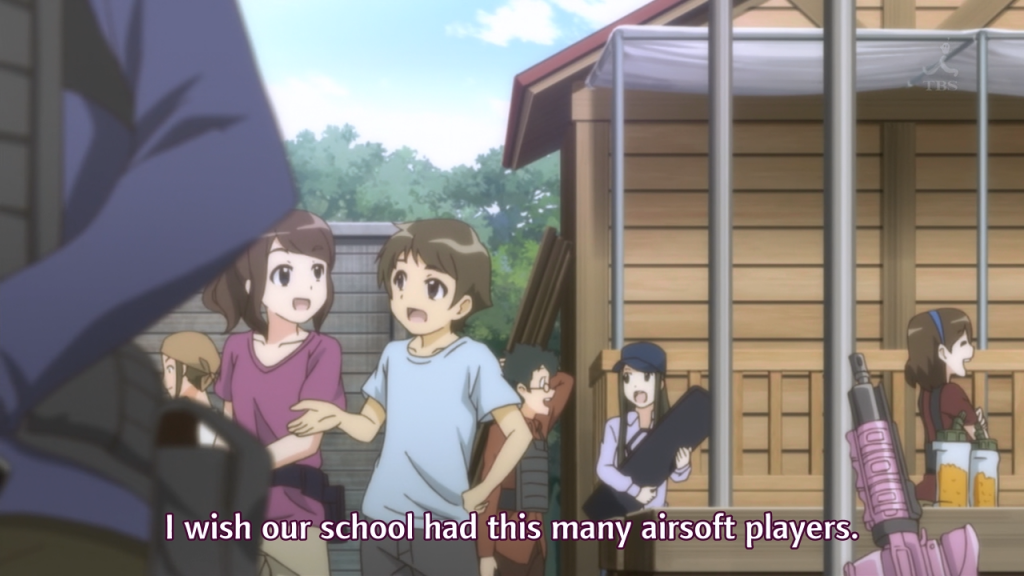 Is airsoft really a sport you can "play"? I might change it to club members or something, though I'm not sure that's much better. It definitely sounds weird in any case.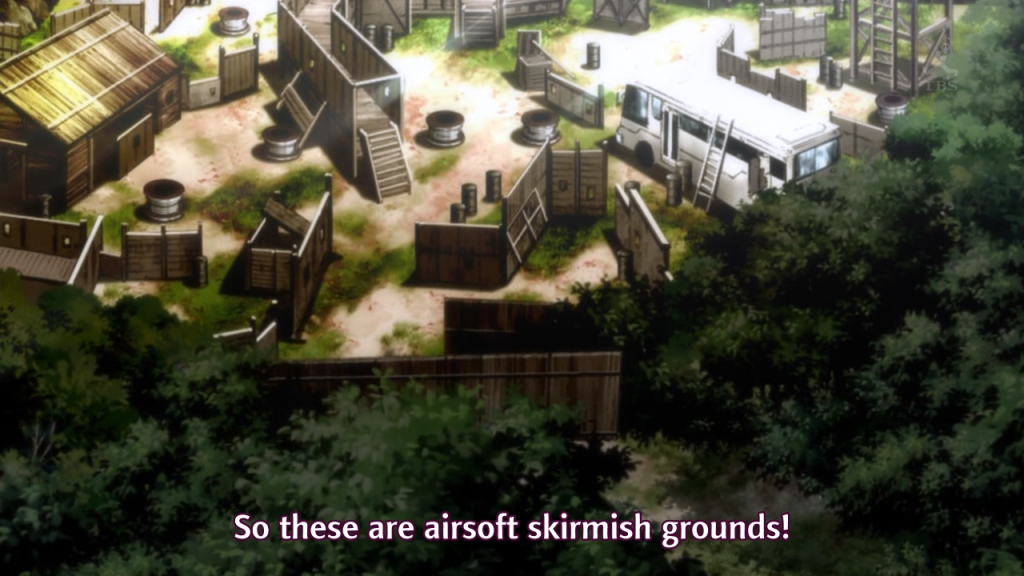 I really like "airsoft skirmish grounds." I dunno if the other groups used it, but it's a really nice way to translate the term.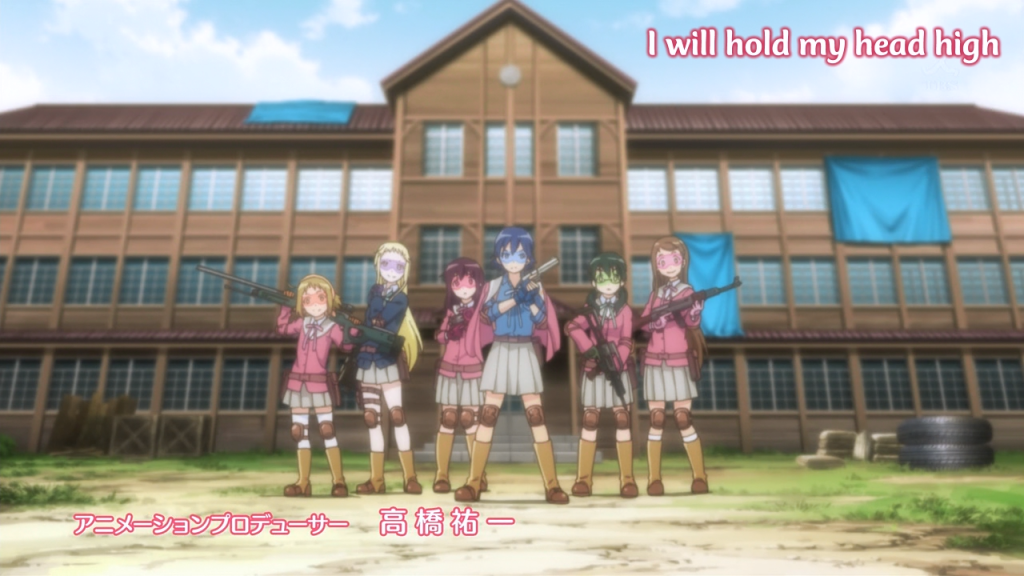 I don't usually mention the OP or ED translations, but Commie's was way better than Anime-Koi's. It actually sounds like a song instead of random unrelated lines that are really stiff.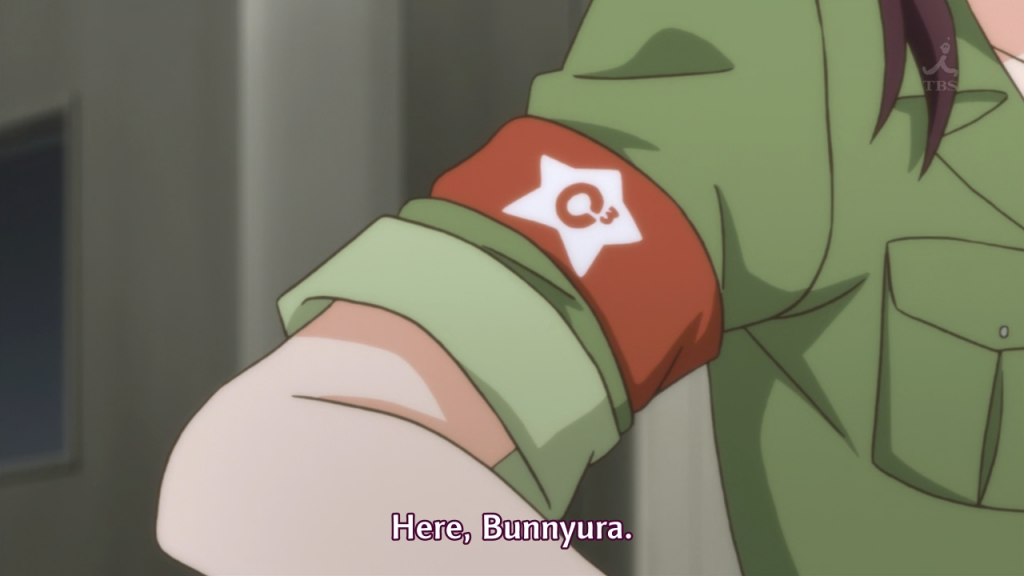 Unfortunately, this is my suggestion, so I can't really give them points for it. But I think it's great. I'm not sure most people would get it if they just left it as "Yurappyon" or whatever.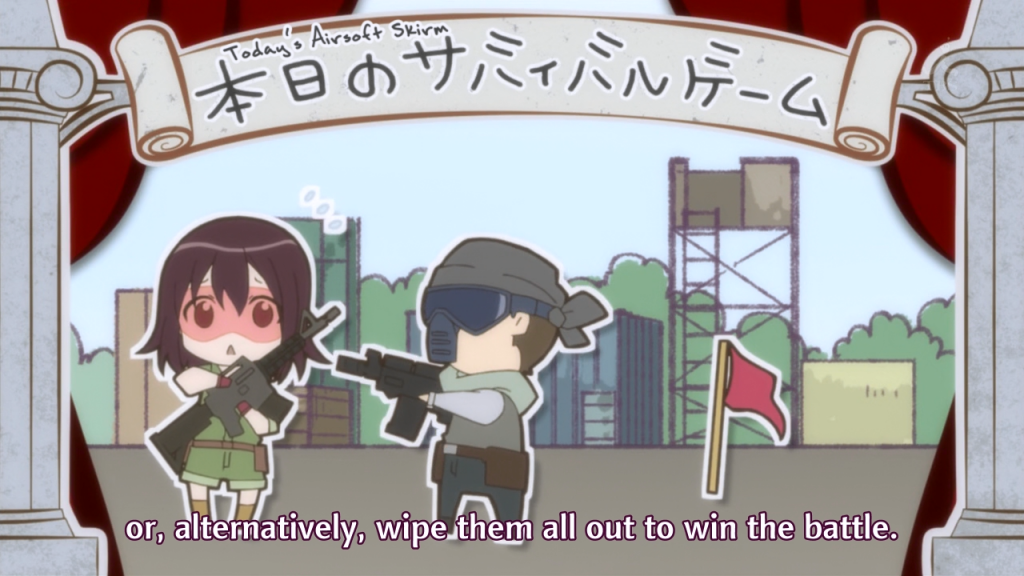 Although it's not wrong to have that first comma, I would remove it.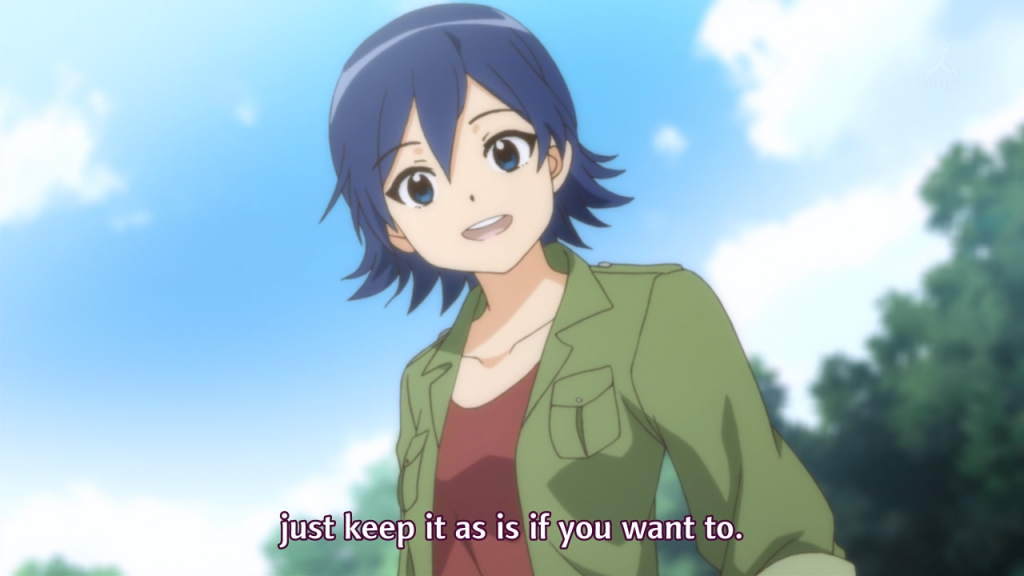 "You don't have to change it if you don't want to" or something like that is a bit less awkward.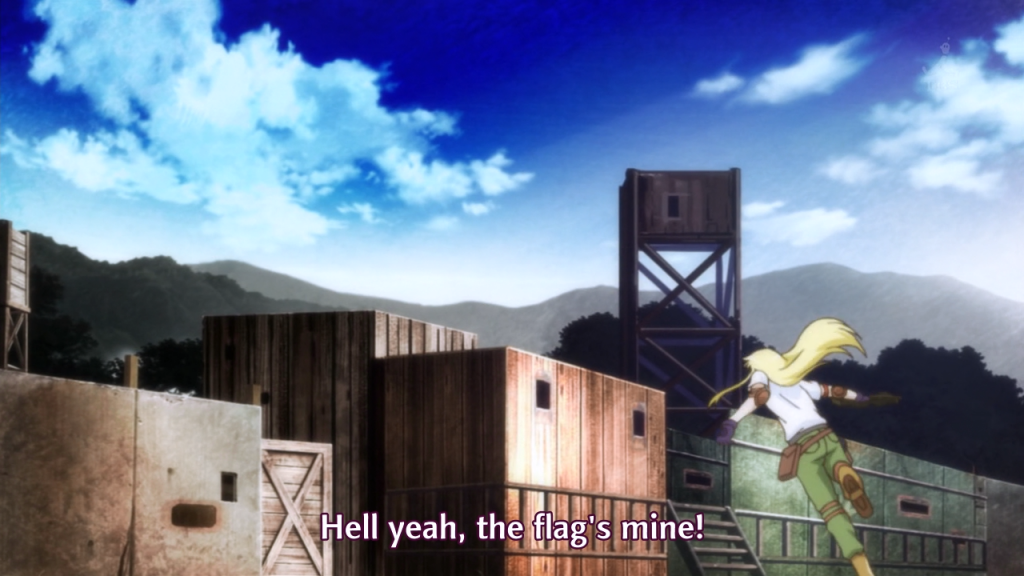 Karila's lines are great.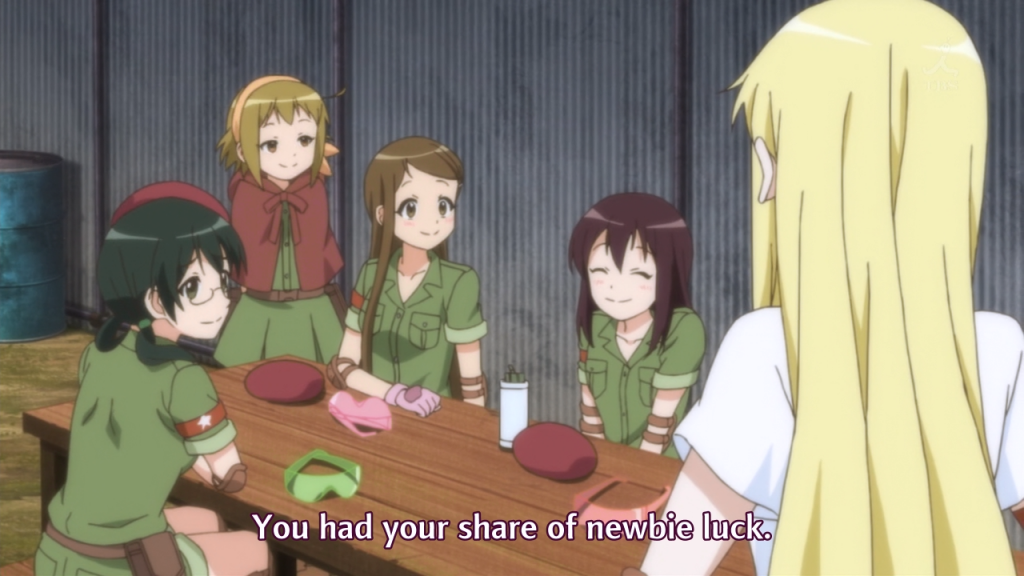 Really not sure why they changed "beginner's luck" to "newbie luck". The former is what it's actually called and used considerably more.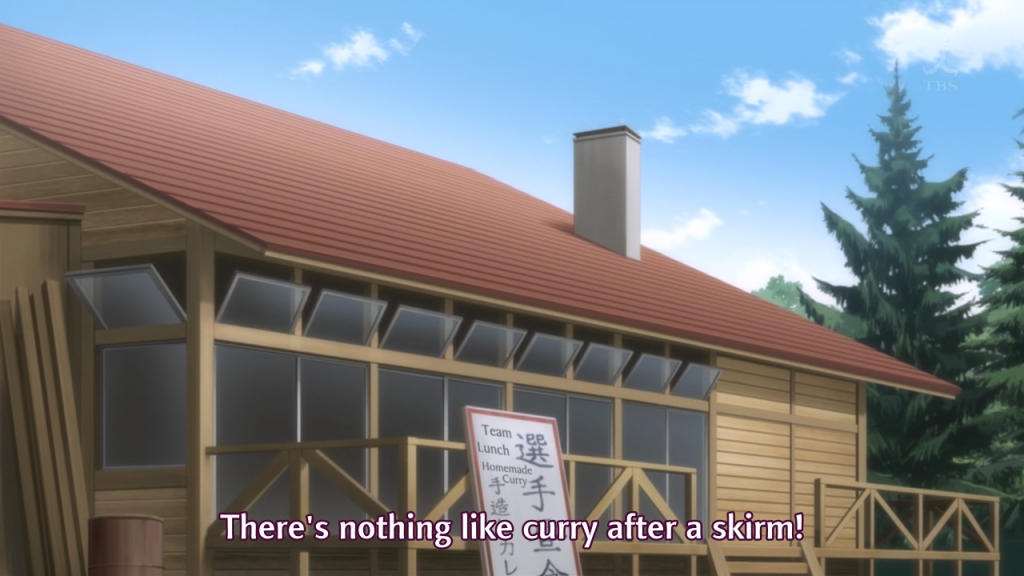 See how this line from the preview actually makes sense and isn't ambiguous?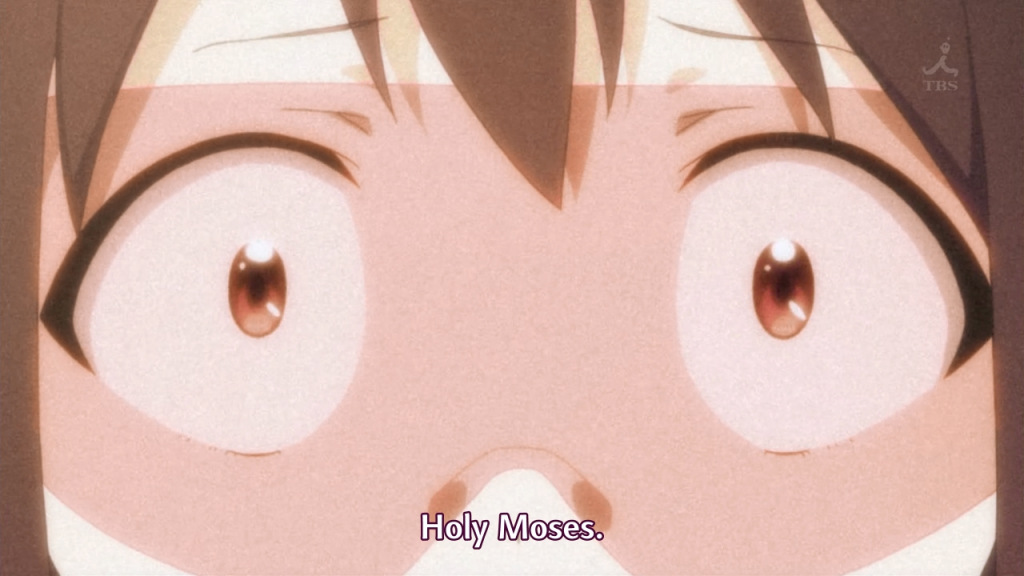 lel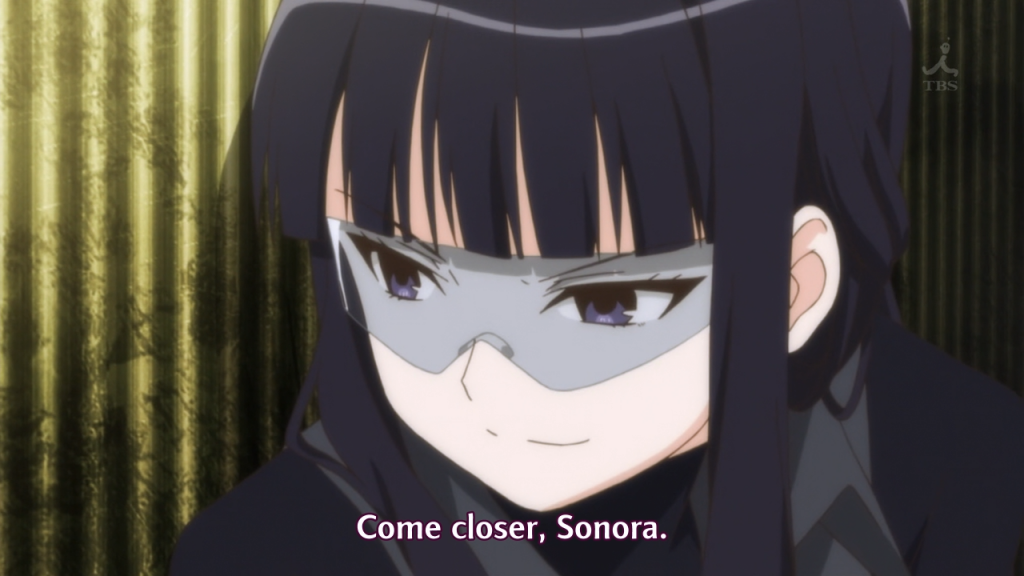 Missing italics 🙁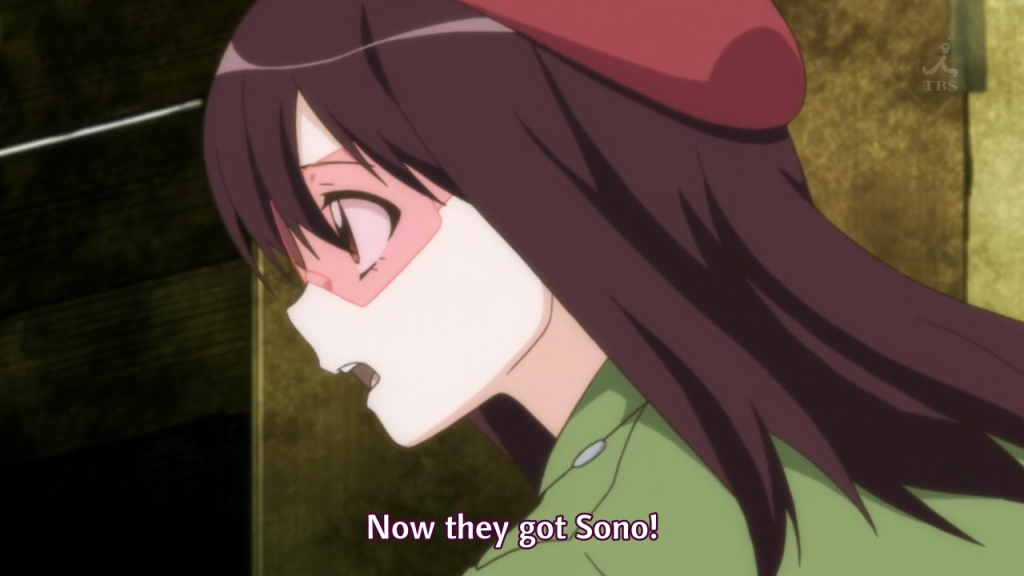 Her lines here are missing italics too.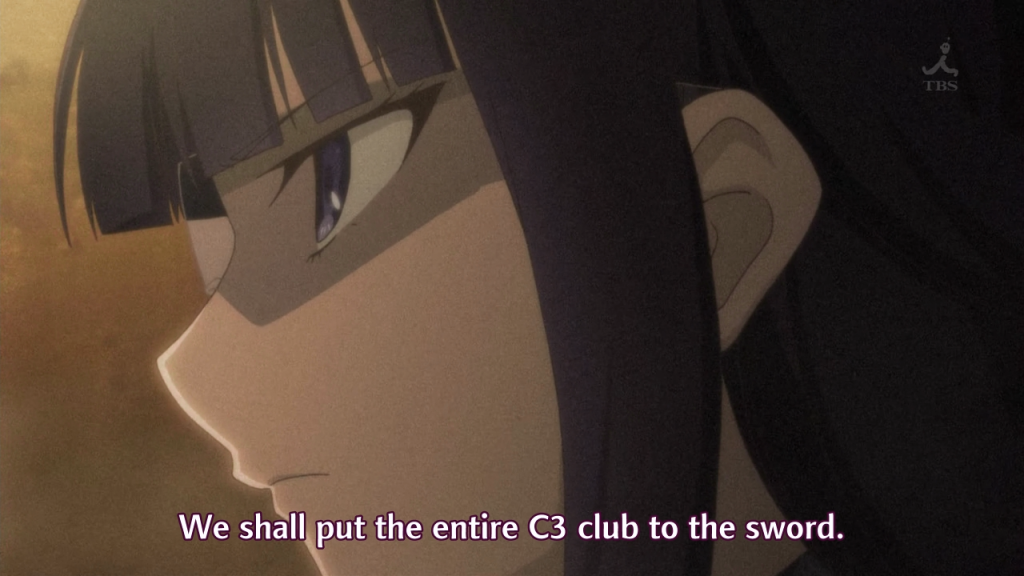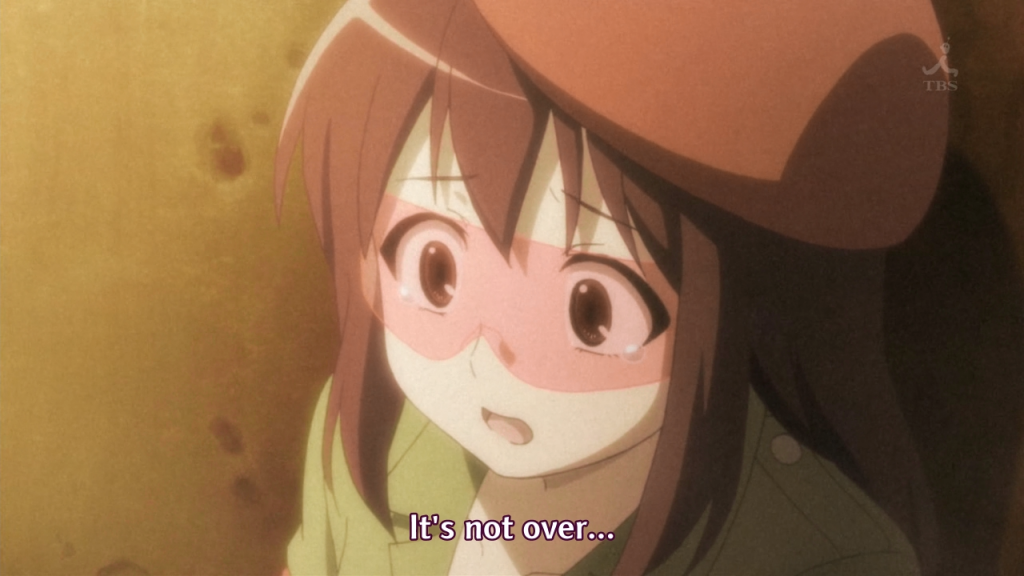 how2italics
end->very end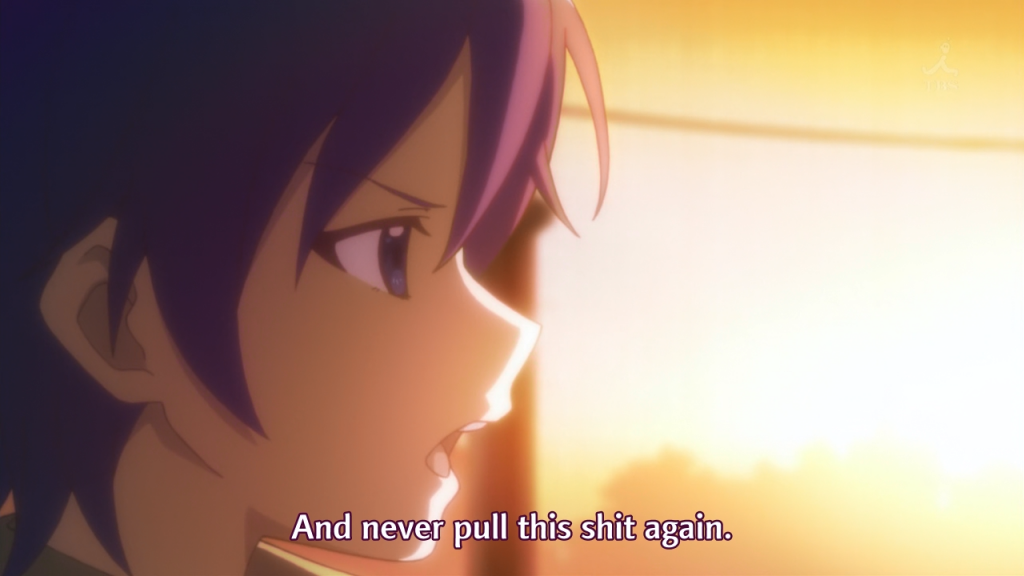 B-But there's no curse words in Japanese. And high school girls would never cuss! But really, it works perfectly here.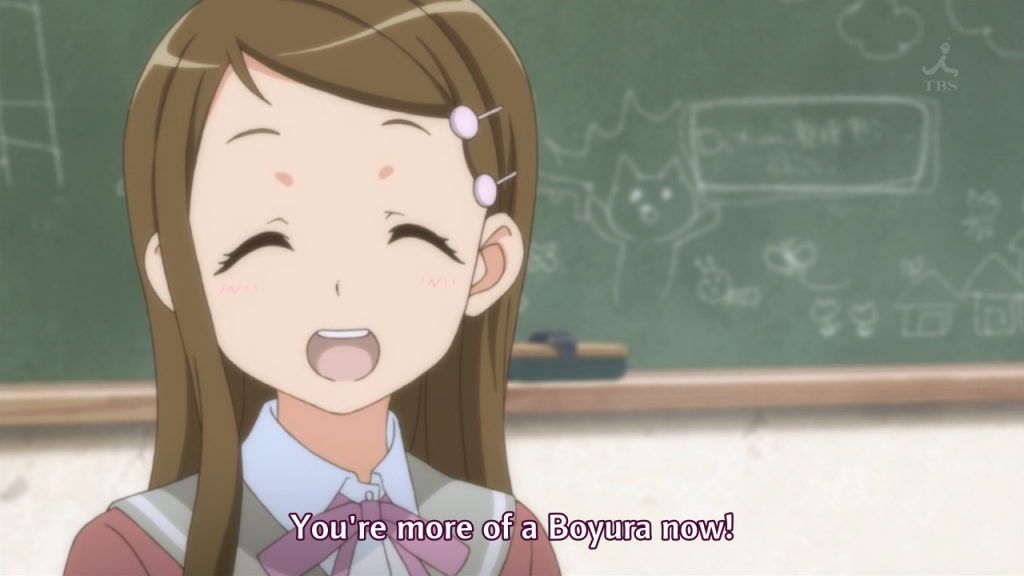 I bet they're glad they translated her name before.
Typesetting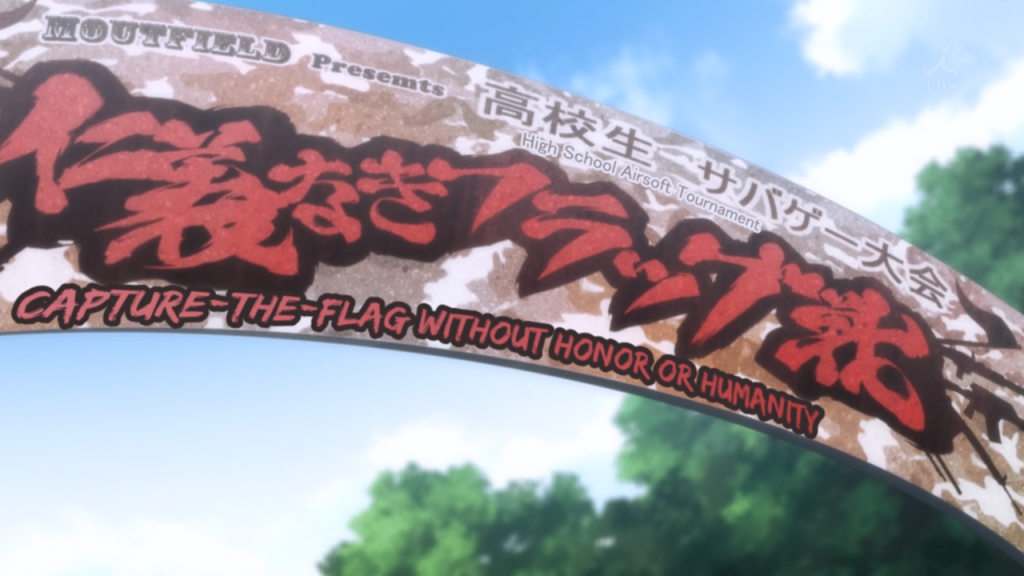 The top part could use more \fax on the right half and it'd probably work better as a bolder font. The movement also looks a little weird but it's hard to tell just from looking what's wrong.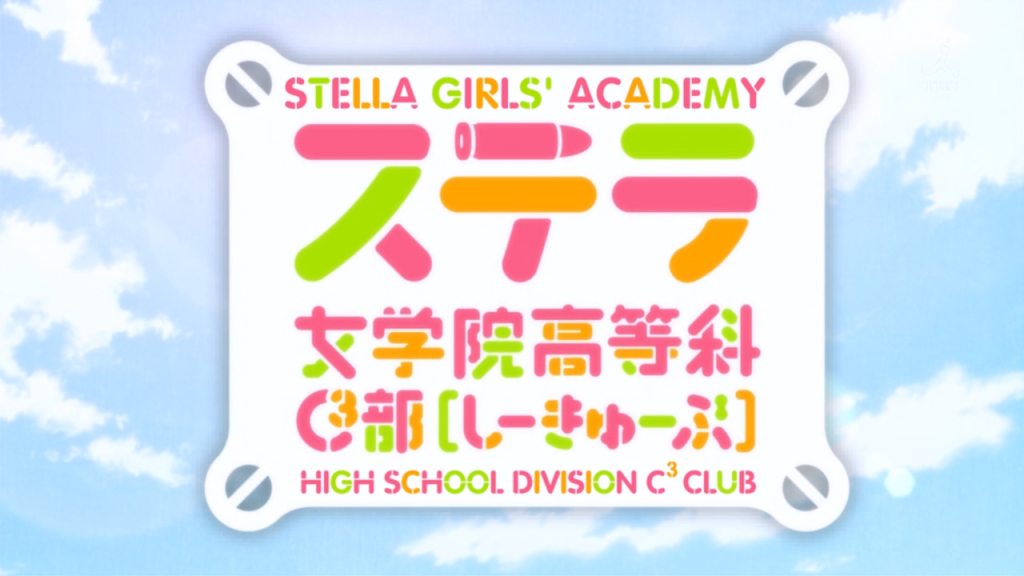 I like this way more than what Anime-Koi did. I really have no idea why they masked it, especially since it fades in and the mask looks a little weird. Anyway, this looks like it could use slightly more blur, but it's great otherwise.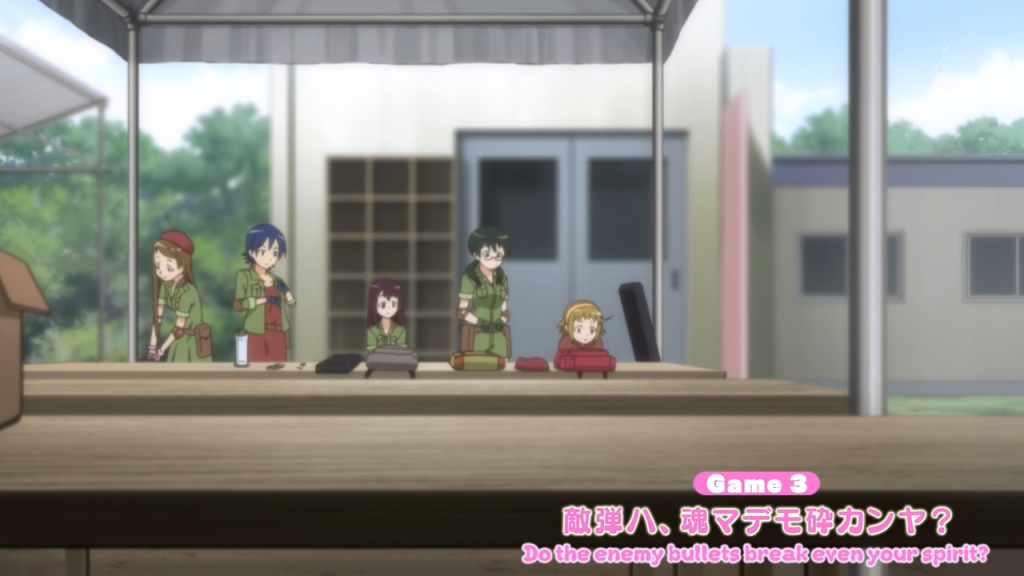 A little too much blur and the border is too dark (probably because too much blur).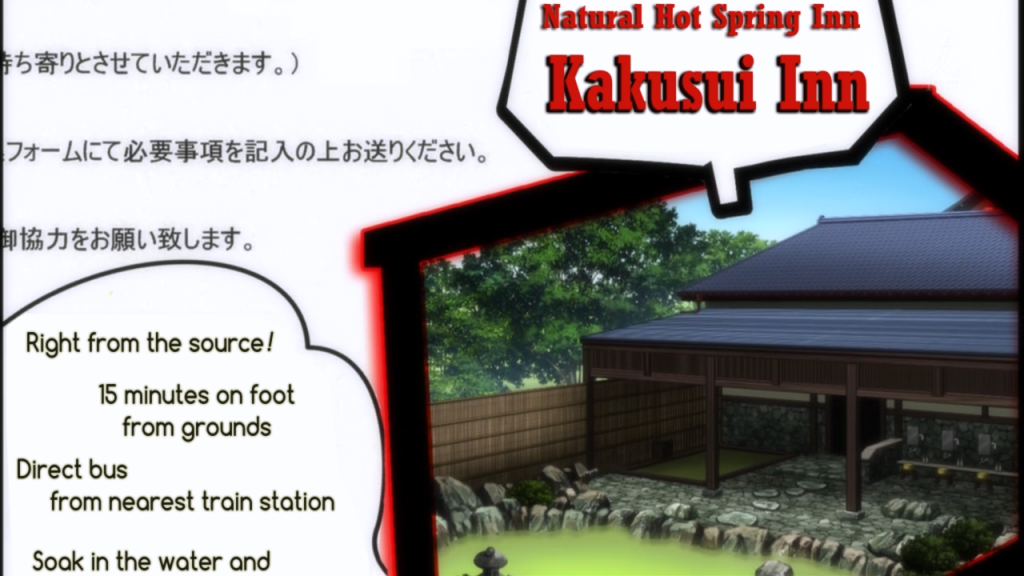 Although people can't see the original here, these signs should really have more blur as they stick out a little bit. I also liked how they moved the dialogue over a bit out of the way.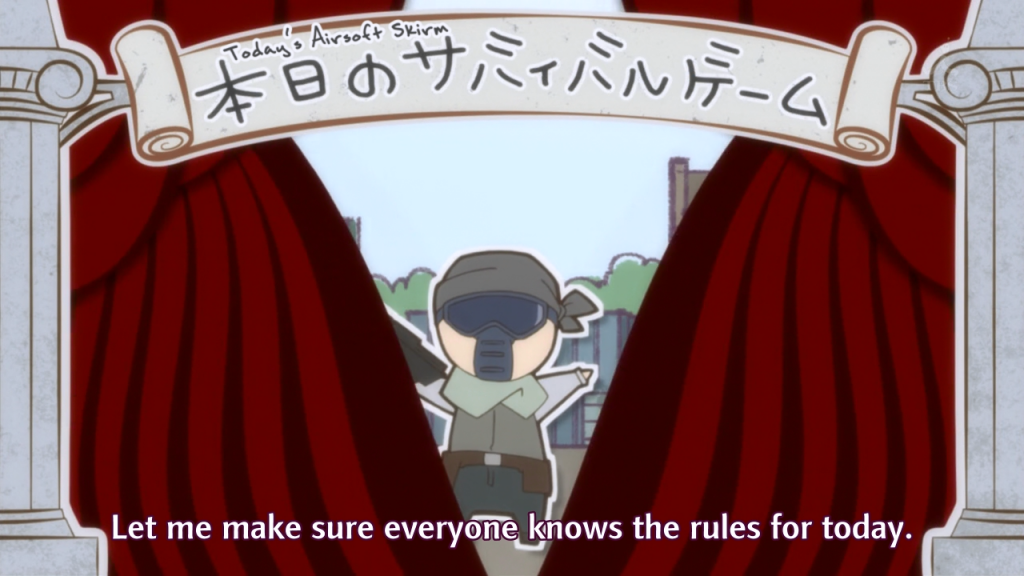 Top layer is too dark. Also I don't really see the problem with masking this.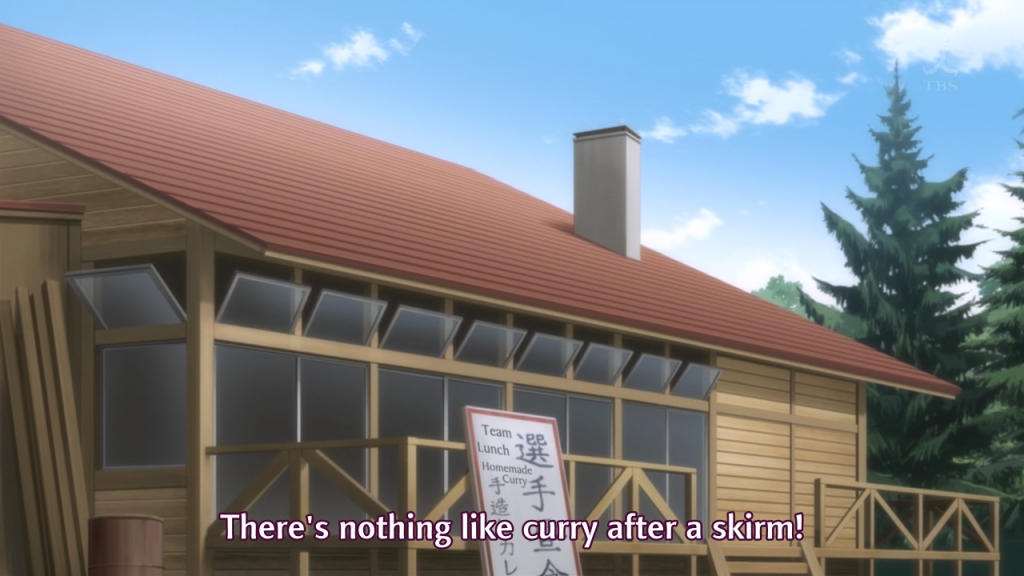 More blur pls.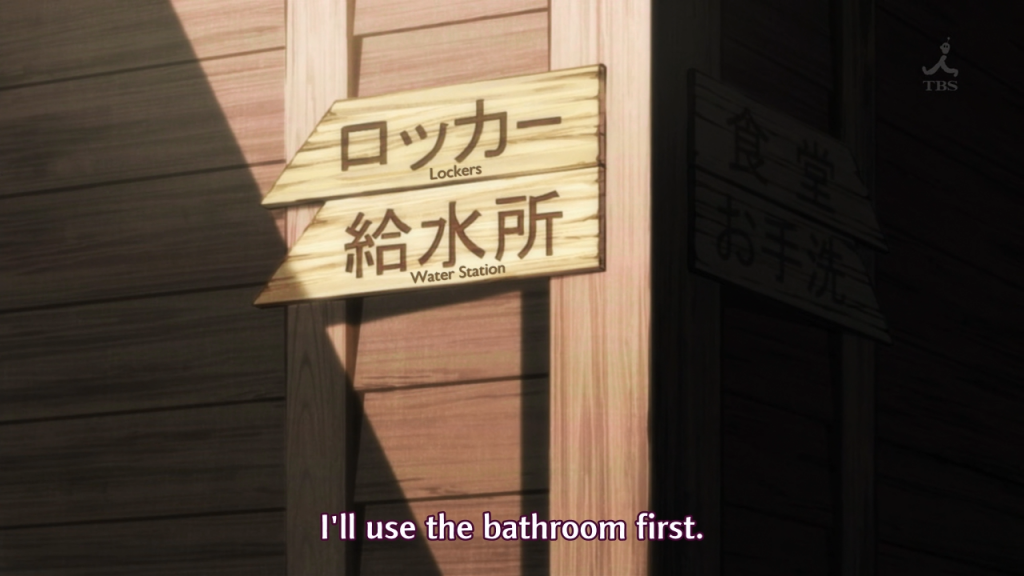 Not sure why the other two aren't typeset. Also, more blurrrrr.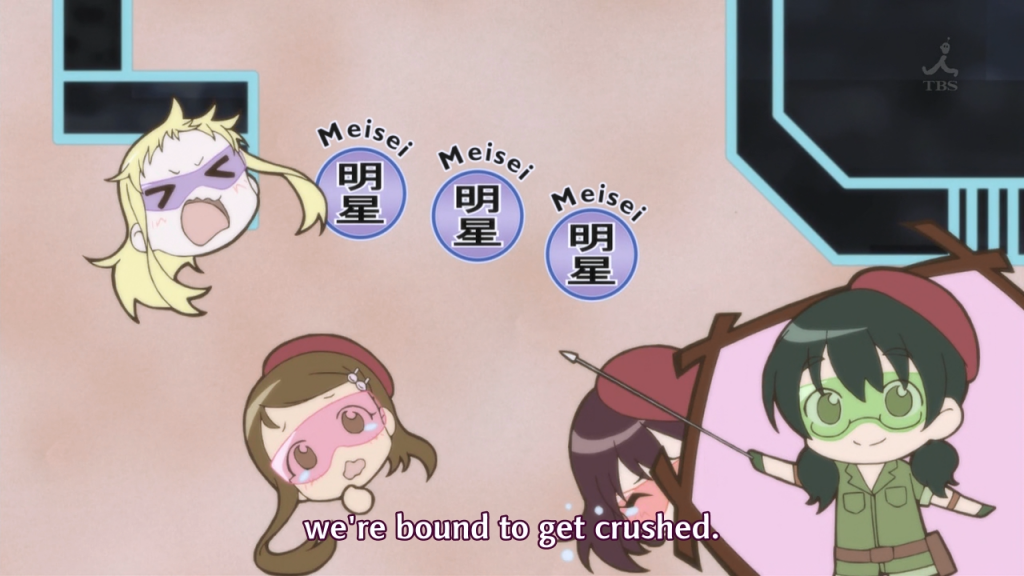 I can deal with this.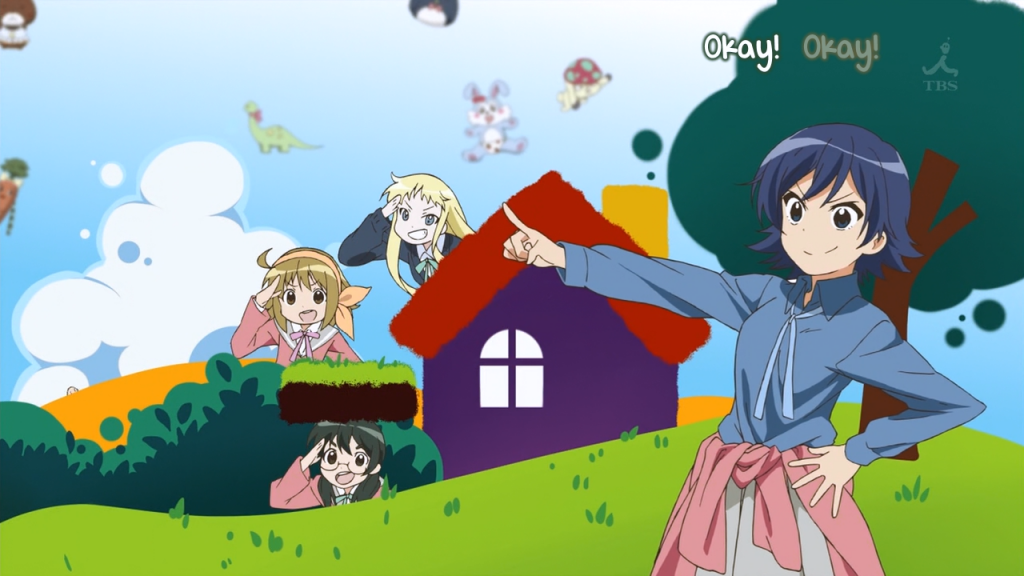 IDK if this really counts as typesetting, but this part of the ED was cool as fuck.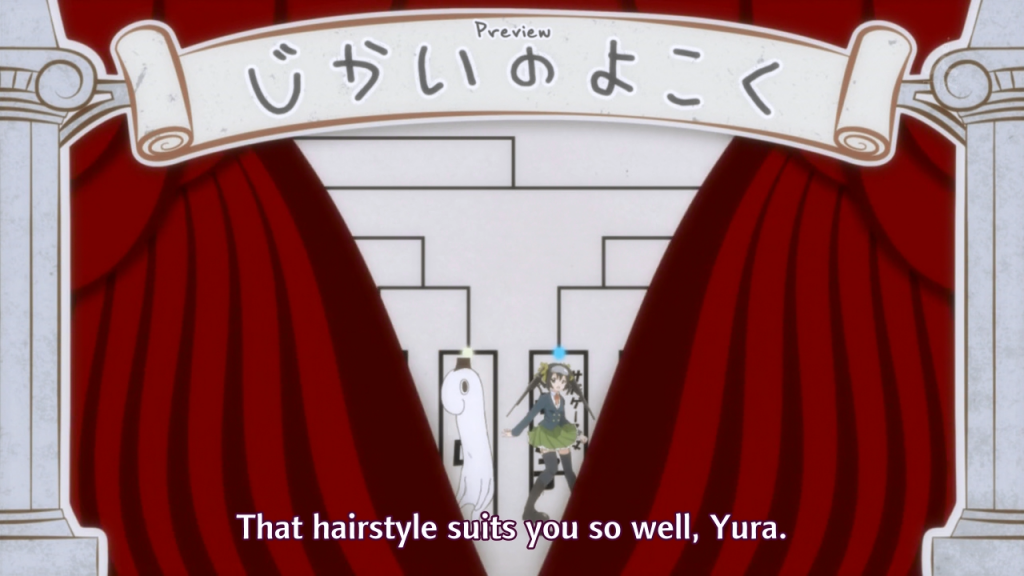 See above.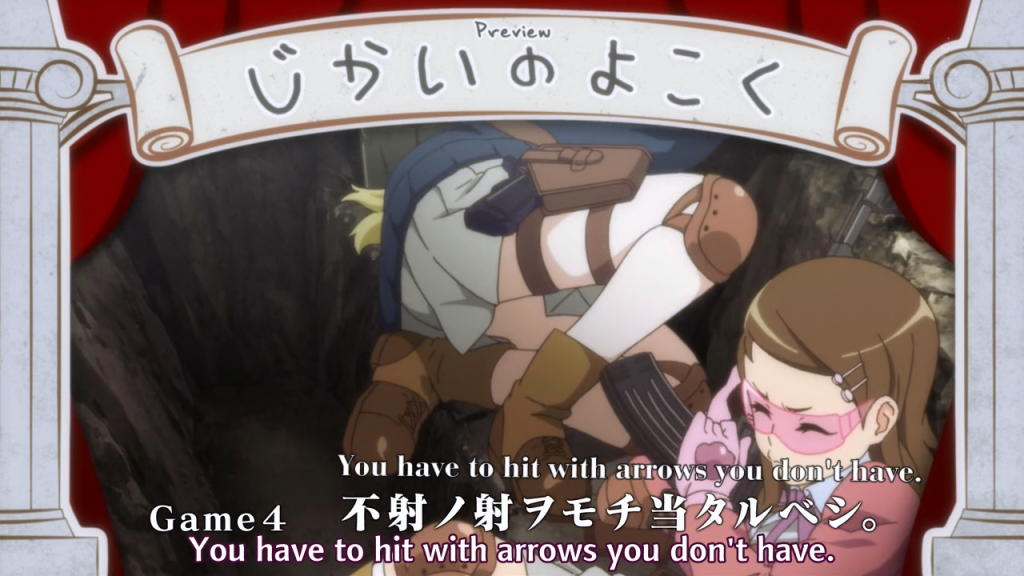 I'm not really sure what's going on here. The top layer should have barely any blur and the bottom should have more than it does.
Grades
Editing: 4.5/5 Not much to have a problem with here. There's a few lines I didn't like (and a lot of missing italics >:() but I really liked how they translated all the airsoft terminology compared to Anime-Koi and CR.
Typesetting: C+. Still lots of room to improve here, but some signs were quite fine.
Timing: A few lines were snapped to keyframes when they shouldn't've been, but otherwise no problems.